Mercedes celebrates the 25th Anniversary of their Porsche lovechild, the 500E
Live Life Drive This month marks 25 years since Mercedes-Benz unveiled the 500E, a special W124 sedan model that looked as ordinary as the average W124 model, but packed a 326PS 5-litre V8 capable of sending it from 0 to 100km/h in 6.1 seconds and achieves an electronically-limited top speed of 250km/h. It was a model that didn't need any gratuitous "Edition 1" like styling to set it apart, or motorsports inspired fittings on the body. The 500E was the very definition of a Q-car, sports car quick all wrapped in an understated form, even if it was developed and assembled in part by Porsche.
The powerplant in question, together with its four-speed automatic, came from the 500SL but used a crankcase from the 4.2-litre engine from Mercedes-Benz's arsenal. This resulted in an engine that was 16.5mm lower than that used in the 500SL. The use of shorter connecting rods ensured that the bore-stroke ratio was retained in the 500E. In addition to that the engine in the 500E also sported new Bosch LH-Jetronic fuel injection with electronic control and air-mass sensor. To aid in acceleration, the axle ratio on the 500E was shortened over that used in the 500SL.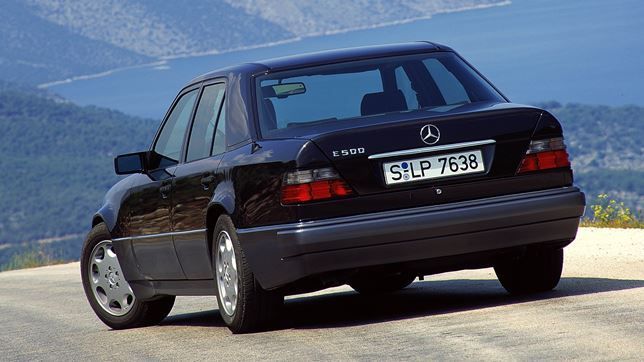 Though sporting a Mercedes-Benz body and powertrain, the 500E wasn't the product of tuning firm AMG. Instead Mercedes-Benz brought in Porsche at a very early stage to aid in the car's development. Besides its development, production of the 500E was also split between Mercedes-Benz's Sindelfingen plant where the bodyshell was painted, and Porsche's Stuttgart-Zuffenhausen where final assembly took place. The decision to leave the car's final assembly in the hands of Porsche was down to the sports car maker's capability in handling the manufacturing of small-volume models such as the 500E.
In 1993 the 500E was updated to be in line with the facelift works introduced to the W124 range. With the facelift range adopting the "E-Class" naming convention, and Mercedes-Benz's traditional "E" designation for the injection engine ("Einspritzer" in German) being dropped, the 500E became the E500. Besides the updated body, the E500 also came fitted with acceleration skid control (ASR) as standard. A necessary fitment for a car of its magnitude and power reserves.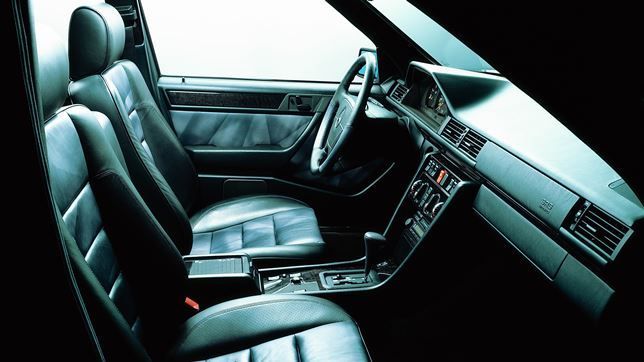 Though part of the W124 family, the 500E was priced at 134,520 deutschmarks when it was first introduced in 1990, more than twice the asking price of the standard 300E. Despite its high price, Mercedes-Benz managed to sell 10,479 units in the model's five years of production, which is inclusive of the rare AMG-fettled E60 AMG. Not a bad run for a car that didn't boast any added styling or exclusive branding to set it apart from the masses, except for a whacking big engine and a 0 to 100km/h boast that would worry sports cars of it era.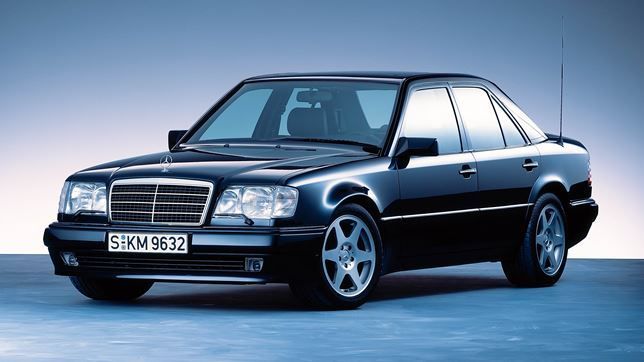 ---
---
---
Comments