MyRapid Says Kelana Jaya LRT Train Wait Time To Increase Due To Brake-Related Repairs
Auto News The waiting time for trains along the Kelana Jaya LRT line is due to increase from 2.7 minutes to 3.4 minutes during peak hours beginning from 14th September 2015 to allow for brake caliper replacement work by the rail supplier Bombadier Transportation on four trains.
Mr. Ahmad Nizam Mohamed Amin, Chief Executive Officer of Rapid Rail Sdn Bhd, which manages and operates the rail LRT and Monorail service, said the average waiting time is expected to increase roughly 40 seconds from where it is currently.
This is due to a total of four wagons operating on the Kelana Jaya line needing to be removed for an extended period of time to enable repair works following a number of brake system-related incidents this year.
"Although these actions will affect passenger comfort, it had to be taken to ensure the safety and smooth operation of Kelana Jaya line LRT system in the long run.
"However, services outside peak hours, weekends, and holidays will continue to operate as usual", according to Ahmad Nizam.
He added that the intensive repair works, which are scheduled for completion by November 6th 2015, has been approved by the Land Public Transport Department (SPAD) recently.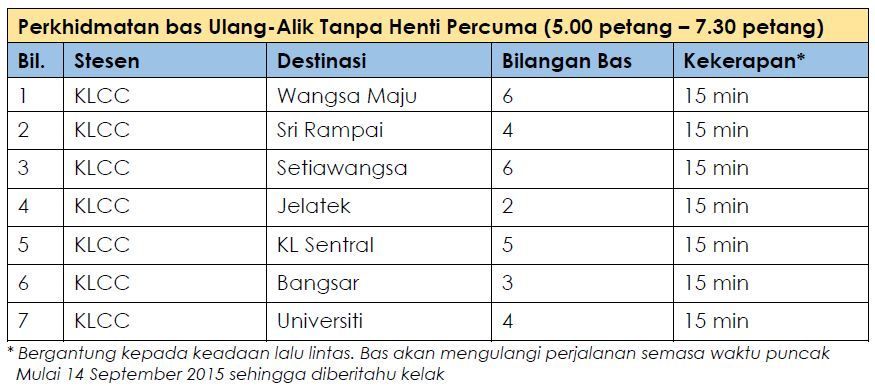 To compensate for the frequency of trains, Ahmad Nizam said there will be an influx of non-stop shuttle buses will be provided for free on the first week of the affected time frame, beginning September 14. These buses will run on some of the route's main trains stations to KLCC during the morning and evening peak hours.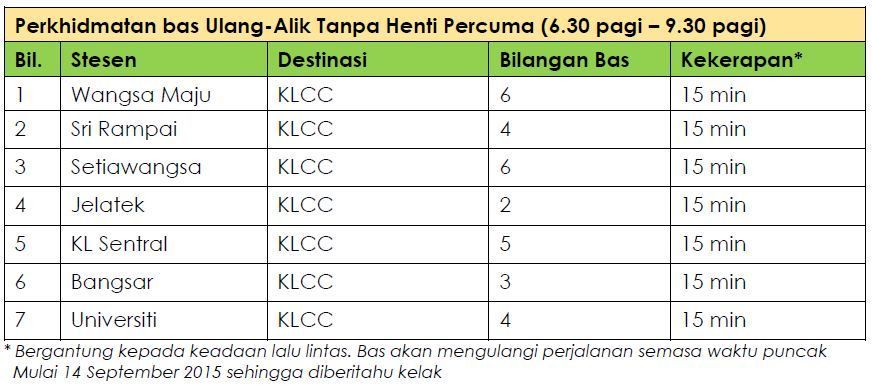 "We will continue non-stop shuttle bus service free of charge if it got a good response from passengers".
"We would like to apologise for any inconvenience that may arise and would like to suggest that passengers plan their journeys in advance," said Ahmad Nizam.
---
---
---
---
Comments