Prasarana Trials LRT Feeder Vans To Wangsa Maju Station
Auto News The coverage of public transportation remains an important vein for every nation's urban centres, but there is a limit to where train tracks - on, below, or above ground - can reach. Even for buses, not all areas are within reach.
---
As operator for RapidKL light rail and bus networks, Prasarana Malaysia Berhad knows this problem well and are now trialing LRT feeder vans that will hopefully give more Malaysians easier access to the existing public transportation infrastructure.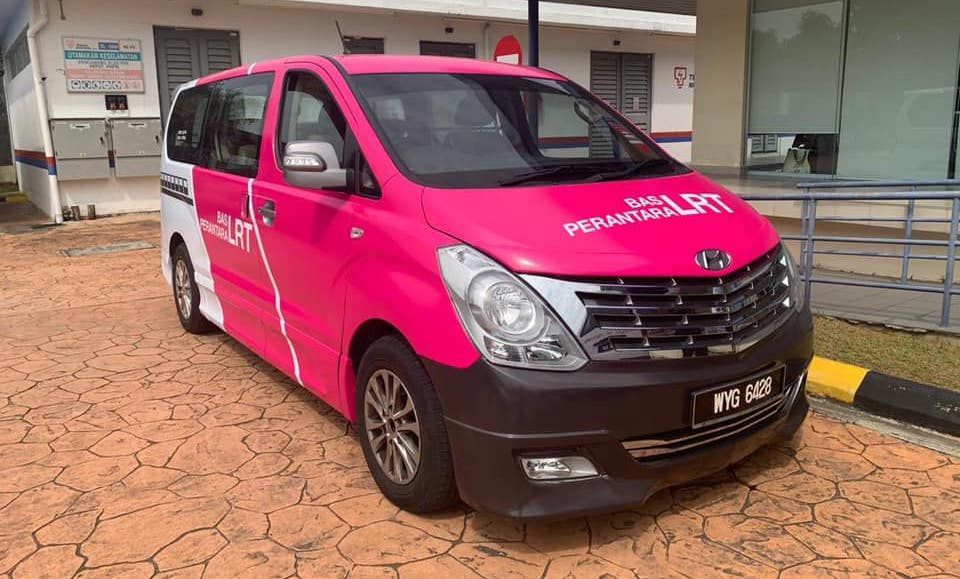 These feeder vans in particular were selected over small buses due to their smaller footprint, allowing them to travel up narrower roads or ones that are more sparsely paved. The fleet comprises of a handful of the Toyota HiAce and Hyundai Grand Starex that have been given a two-tone pink/white exterior and with a capacity of 10 occupants.
The trial began on November 16th and will run for 4 months. For now, the feeder vans will operate for the T252 route between PPR Sungai Bonus to the LRT Wangsa Maju station (refer to the route map below).
They will operate daily between 6am and midnight with an estimated interval of 20 minutes. Passengers will need to pay a fare of just RM1 using either their Touch n'Go card, a concessions card, or the My30 unlimited travel pass.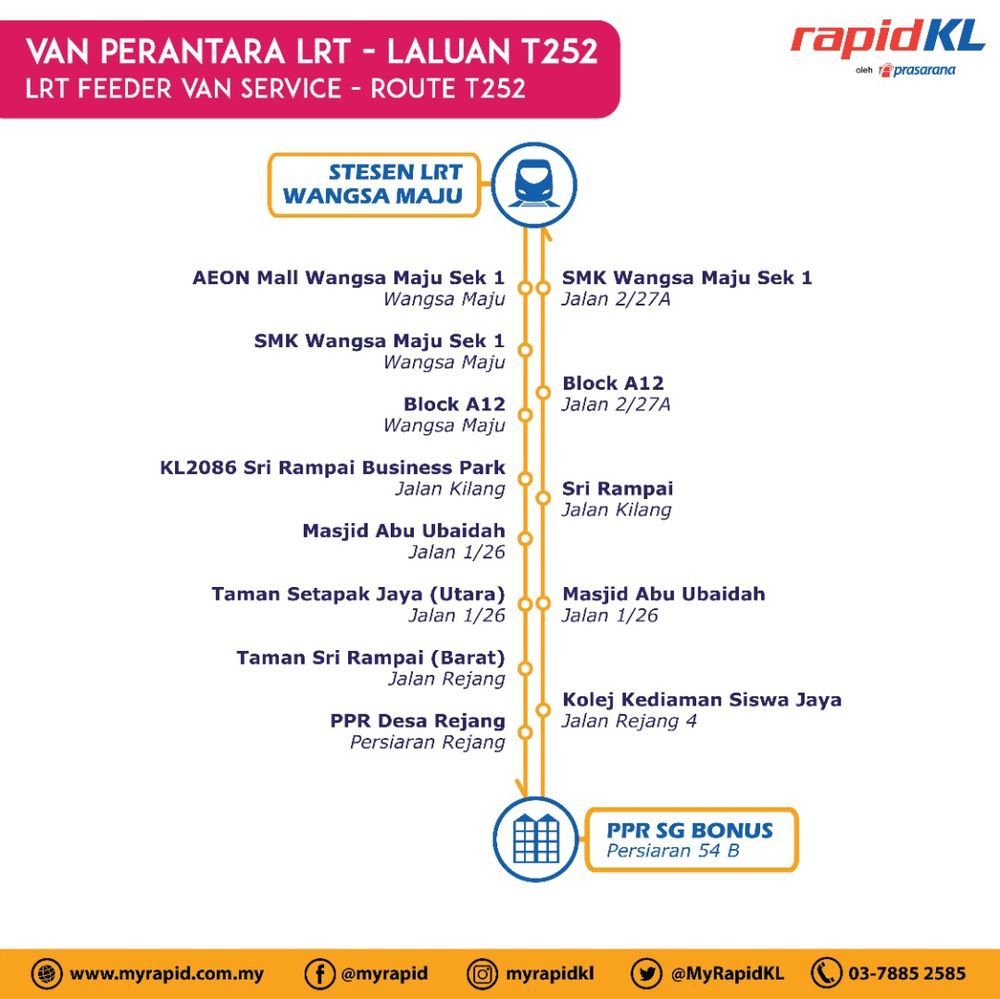 Hopefully sooner rather than later, Prasarana will begin to trial these feeder vans at more locations, perhaps ones that are more rural than the nooks around the Wangsa Maju LRT station.
The real-time locations of these vans can be looked up on Google Maps or Moovit smartphone applications. Alternatively, this can also be accessed via the MyRapid Bus Kiosk portal at (https://myrapidbus.prasarana.com.my/kiosk).
---
---
---
---
Comments