New Lexus IS 500 F Sport Is A 472HP V8 Japanese Warrior
Auto News Lexus, the premium arm of Toyota, via its USA channels had teased something sporty was incoming (in sedan form, no less). With the unveil of a brand new model line or something similarly ground shaking being unlikely and the refreshed IS being the most eligible recipient, everyone had figured it for a new F Sport variant. No big deal....
---
Only in our deepest recesses did we permit ourselves to fantasise about a true performance flagship, but during the unveil late last night that is exactly what the brand delivered. This new fast IS, or the IS 500 F Sport Performance in its clumsy full title, is the spiritual successor to the IS F from 2007.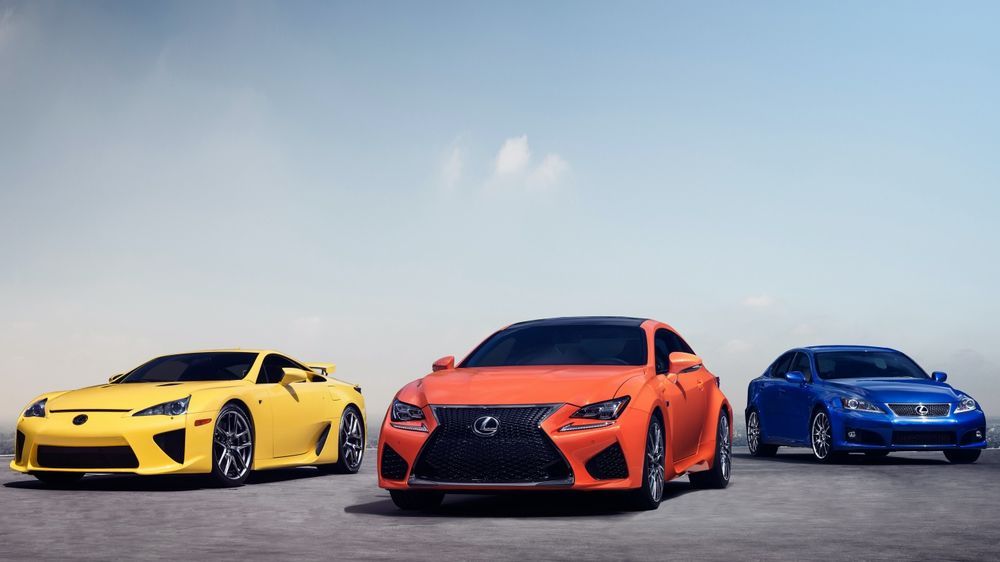 Since the LFA that followed in 2010 and the less well-received RC F in 2014, Lexus has been extremely hesitant to revisit their F performance brand in full but is more than happy to deliver us cars like the excellent LC 500.
To no surprise, this IS 500 shares both that naming convention, as well as its 5.0-litre, naturally aspirated 2UR-GSE V8 engine in virtually unchanged tune. Here, too, it's mated to an 8-speed automatic with drive sent to the rear wheels.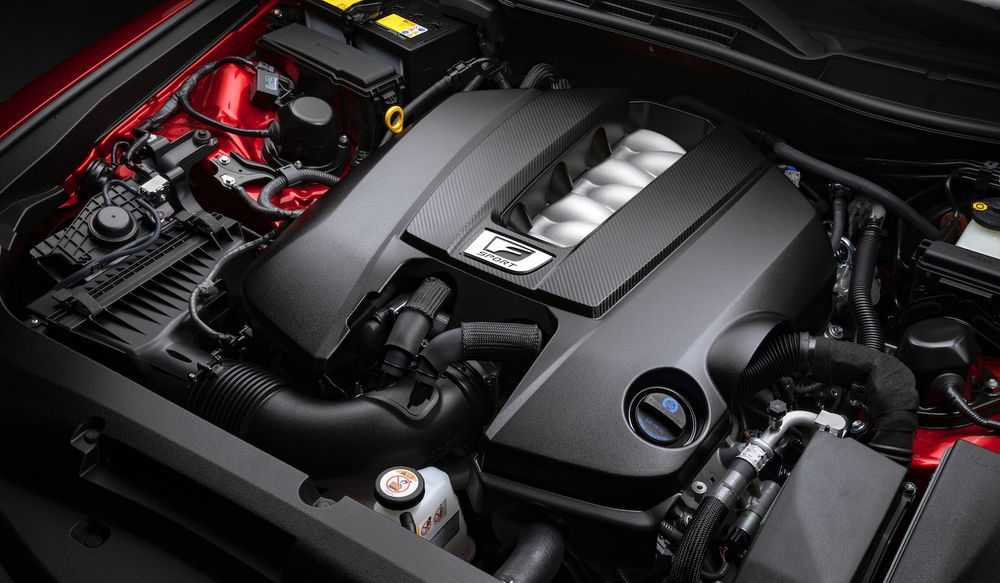 Before I get us too excited, it must be underlined that Lexus has announced this car as being left-hand drive only and therefore exclusive to the North American market as the region represents both the marque's original stomping ground while also happening to be especially fond of the crossplane V8.
Though the IS' engine is a far more refined beast than the Coyotes, LSes, and HEMIs common there, an unavoidable muscle car vibe is instantly endowed by stuffing a huge engine in a small-ish body. A vibe we love.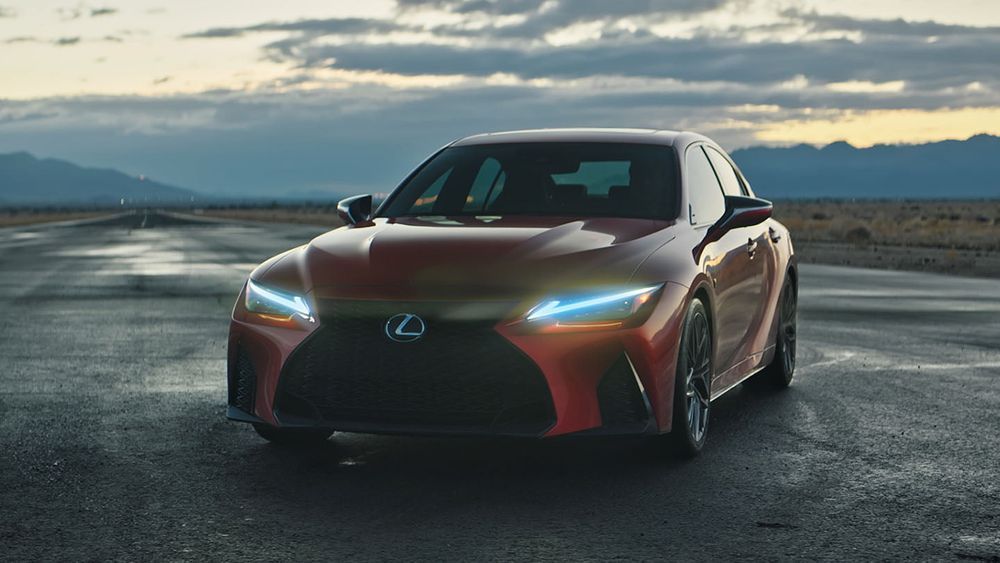 As shy as Lexus are to fully classify this as a full-on performance model, the IS 500 F Sport's 472hp still manages to outgun the newest RS4 Avant (450hp). Granted, the Audi does deliver more torque at 600Nm (and earlier) thanks to a pair of turbochargers. At 535Nm, though, the Lexus isn't far behind. According to the automaker, a 0-96km/h (or 0-60mph, because America...) sprint time is quoted at an impressive 4.5 seconds, or 0.1s quicker than the LC500.
Besides possibly being the final outing of the same engine, there's plenty of nods here to that original Lexus F model, the IS F, including the bulged bonnet (raised by 2 inches) and stacked exhaust exits on either side.

The car builds on the dynamic credentials of the IS 350 F Sport, previously the fastest variant available, by coming with a standard Dynamic Handling Package that adds Adaptive Valve Suspension, a Torsen limited slip differential, and bespoke lightweight 19-inch split-10-spoke Enkei wheels. Yamaha's audio division wasn't consulted to craft the car's sonic signature as they were with the LFA, but the IS 500 does feature rear performance dampers engineered by Yamaha Motor.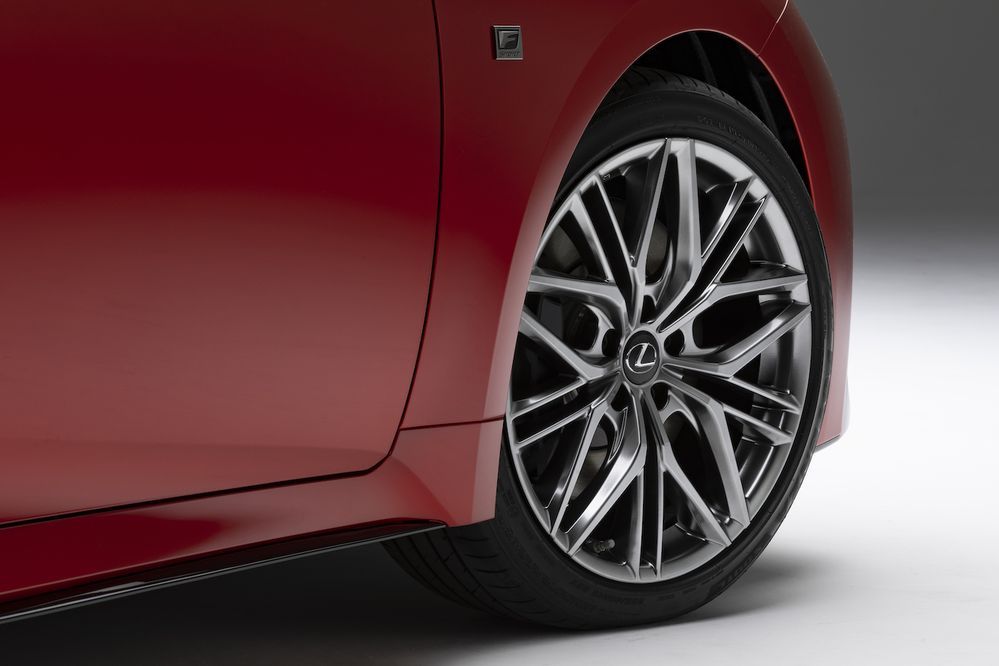 Thankfully, Lexus doesn't go overboard by beating you over the head with badges to remind you what car you're in, and there's only a light peppering of F Sport or F Sport Performance emblems inside and out. Tasteful. Speaking of which, the cabin itself looks incredibly restrained with very little to obviously distinguish it from any other V6 or turbo-4 powered IS.
In fact, unless you know what to look for, the IS 500 F Sport Performance looks only moderately more aggressive than the IS 350 F Sport. Dress it in a less flashy body colour and it's easy for most people to miss the protein powder bonnet and quad exhausts. Even the wheels aren't particularly shouty at 19-inches.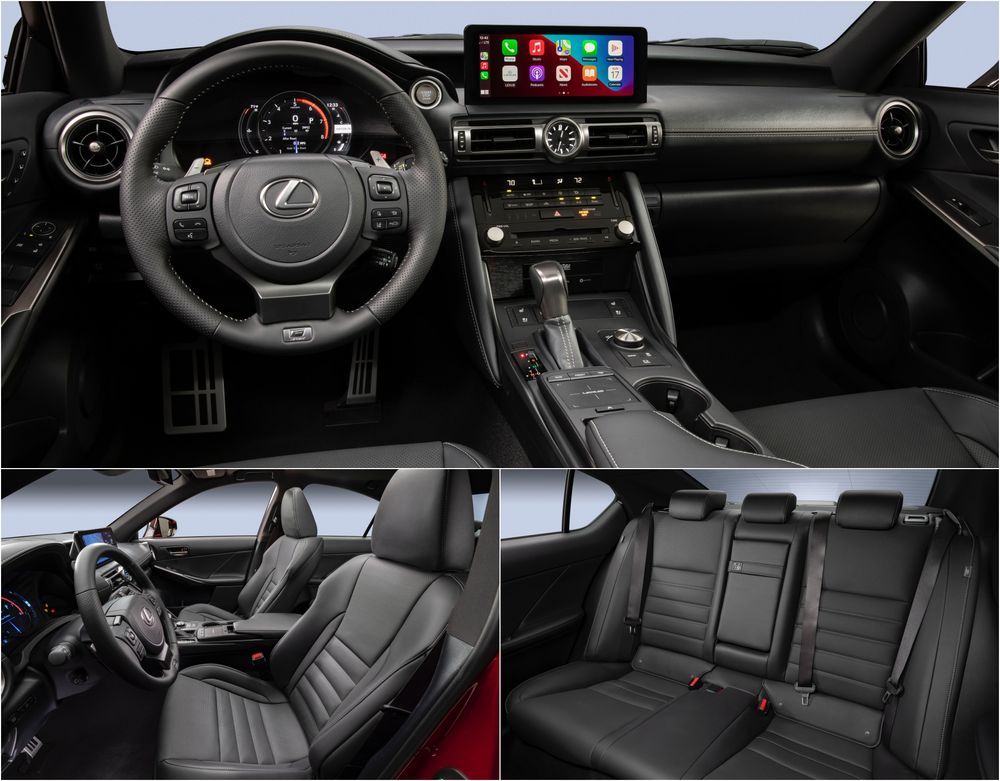 Like the IS F before it, they've made another 'sleeper': a high-performance beast minus the fuss and drama that usually comes along with it. You might pull into a petrol station and not even be aware of how much power this Lexus is packing; until that is, it leaves you for dead at the lights. That discreet and unassuming quality makes this car so much more intriguing….and just plain cool.
In 2021, the IS 500 is very much akin to a Samurai warrior - antiquated. Both are creatures of tradition in a time of change and upheaval, and both are unwilling to be distracted by the noise of the crowd. With its normally aspirated V8 and rear wheel drive, the IS 500 wields a katana in the age of gunpowder, fights furiously up close instead of dispassionately at range. Though less effective, it earns all the respect. Excuse my waxing lyrical.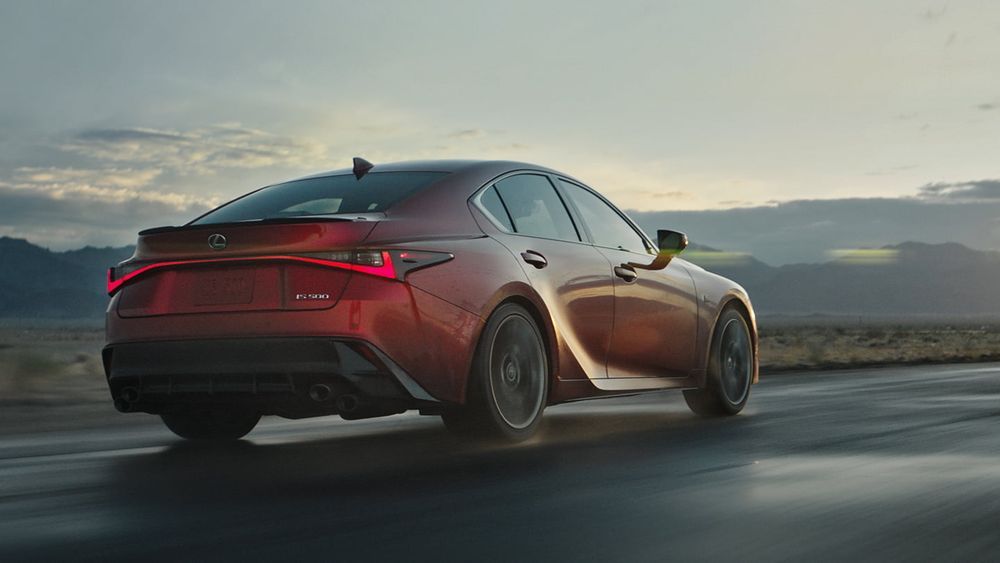 Lexus not only makes the best looking compact executive saloon car (subjective, I know) in the standard IS, but it now also makes the most desirable new performance four-door out there. Forget your M3s and RS4s and (rumoured hybrid 4-cylinder) AMG C 63s, this Lexus is the real deal, and the fact that this might be the final outing of this 2UR-GSE 5.0-litre V8 (or any other naturally aspirated V8) makes its existence all the more tragic and heroic at the same time.
Too bad it's left-hand drive only.
---
---
---
---
Comments