Would You Buy An RM800k AMG C 63 With A 4-Cylinder Hybrid?
Insights This is the end. Hold your breath and count to ten.
As fresh as it still may look, the current W205 C-Class turns 7 years old this year, which makes it ripe for a direct replacement. The German automaker is indeed almost done with that successor, the W206, but alongside an updated design and fancier digitalised interior, it will miss out on a couple of things.
---
For a few years now, there have been persistent rumours that this current generation will be the final hoorah of a different kind with a planned transition coming that will phase out many, if not all, non-four-cylinder engines. It started with the notion that Mercedes-AMG will start to propagate its M139 2.0-litre turbocharged engines over its larger displacement alternatives, even in cars that used a longitudinal engine layout and were rear-wheel driven.
Like all other AMG motors, it is hand-assembled by a single person. That particular engine, found in their A 45, GLA 45, and CLA 45 models, also currently holds the title of being the most powerful production four-cylinder by specific output - as high as 420PS and 500Nm. High on praise, it was understandable that they not officially deny the conjecture.
AMG purists shrugged off the prospect initially, with many insisting that such a culling, though inevitable, was still years away. Turns out, it's about to happen much sooner. According to a report by Car and Driver, the W206 will be powered by four-cylinder engines only, ditching all other formats such as a V6, inline-6, and V8.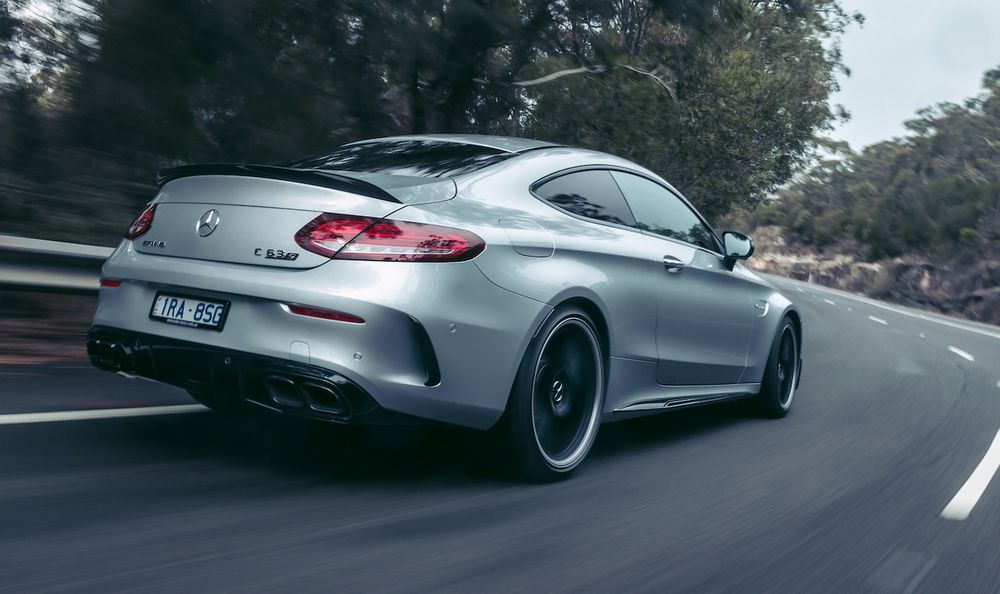 Of course, that pertains most to the high-performance versions rolled out by AMG in Affalterbach. But in a way, this move could be seen as a spiritual return to Mercedes-Benz's original performance compact saloon, the W201-based 190E Cosworth, a cult classic of the late 1980s and early 90s that preceded the first proper AMG-fettled C-Class.
The American publication had recently been granted limited access to a prototype W206, which was still partially concealed behind camouflage stickers to obscure its front and rear end design. Its wheelbase has been increased, confirming the retention of rear-wheel drive at least.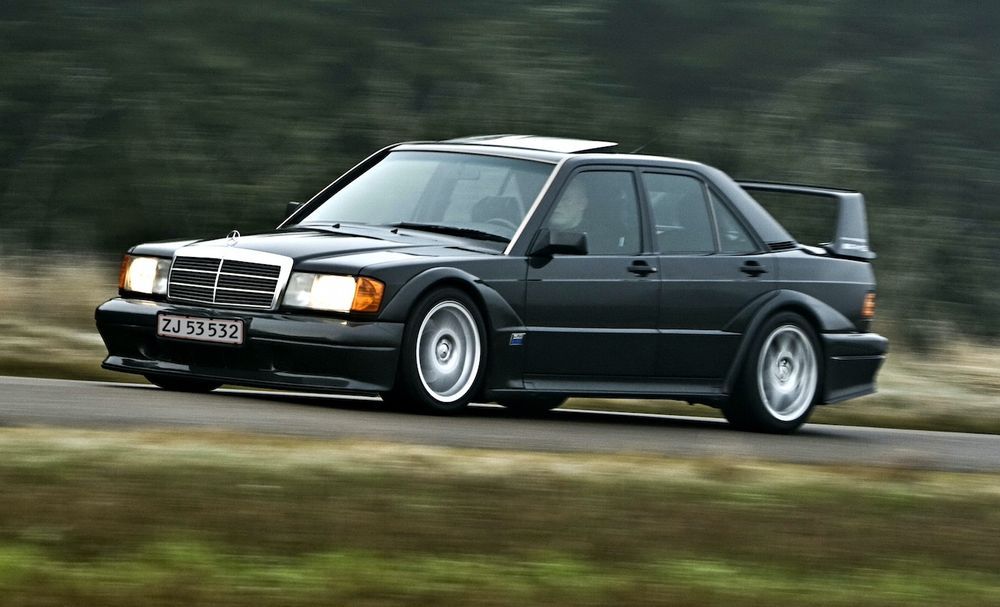 There's nothing to stop Mercedes-Benz/AMG from adding 6-cylinder variant at any point down the line, but all indication points to a firm doubling down on their small displacement petrol and diesel engines. Expect the usual spread of C 200, C 250, and C 300 with rear or all-wheel drive depending on region.
All versions of the upcoming C-Class will feature a higher emphasis on electrification too with a 48-volt mild hybrid system being standard, though plug-in hybrids will also be more plentiful. Speaking of which, this brings us to the latest range-topping C 63S, which launched in mid-2019 for around RM770k.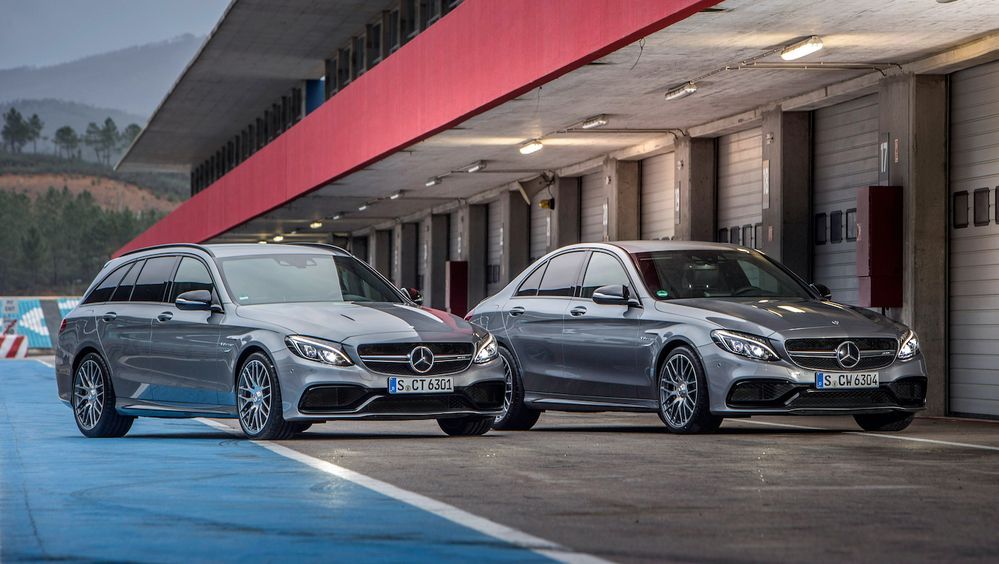 Though a 420PS figure is expected to remain for the M139 engine in this upcoming car, its electric motor pairing gives it a default all-wheel drive layout and should bump its total system output to beyond 500hp, according to the report. That's plenty to give its closest rival, the BMW M3 (G80) plenty to worry about in terms of out-and-out pace.
However, buying into the AMG experience means so much more than power and speed. Much of the appeal stemmed from the charismatic powerplants that gave each car a somewhat unhinged personality. It set their cars apart and was something that couldn't be replicated by BMW M or Audi Sport, even when their hero engine was downsized from 6.2-litres to 4.0-litres and gained two-turbochargers.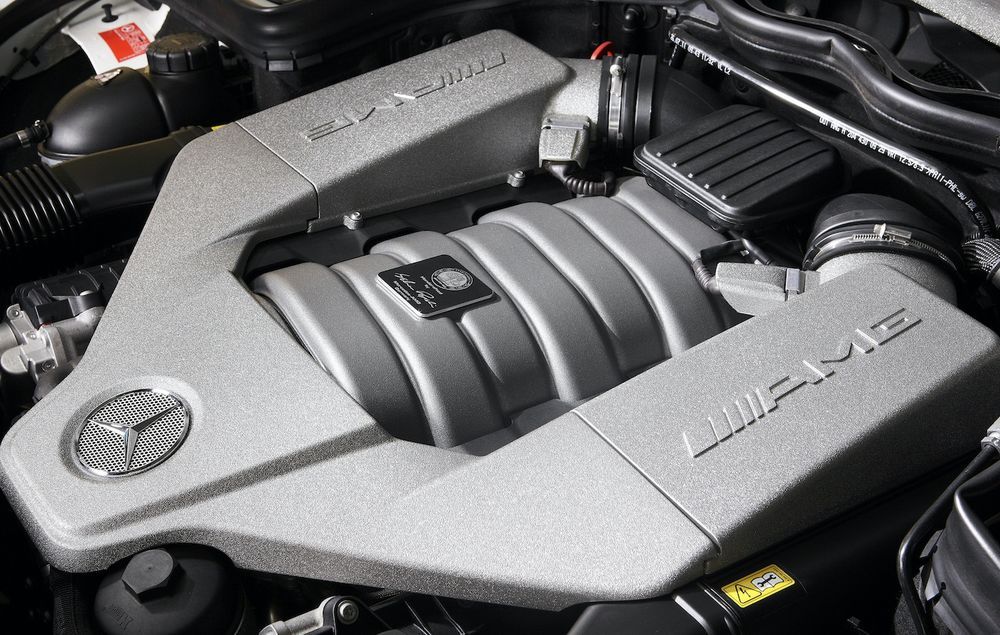 Of course, extracting the same big go-fast numbers from a smaller displacement engine, forced induction, and electrification certainly is possible, even trivially easy, but just knowing that your C 63 (if it will even be called that anymore) shares a heart with the A 45 does sour its prestige.
C-Class AMGs of the past, in addition to being logically named according to their engine displacement, was also about making a statement. A huge and thuggish V8 engine in the body of a small executive saloon was so bonkers that it made those cars impossible to hate.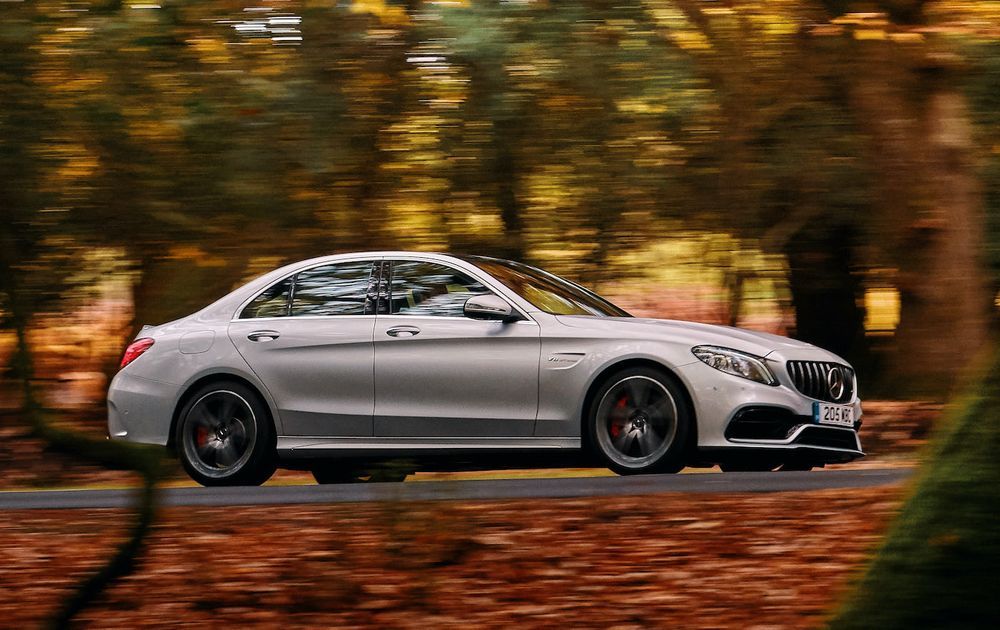 They were brutes, true, but also honest and simple machines that could make the biggest cynic smile even at low speeds. I doubt that same charm can be carried over to these new cars, regardless of how many pops and farts and bangs it's programmed to spit out or how quickly it can shoot off the line. The best AMGs were never about ultimate speed, and going forward the sensory aspect of these cars will be severly diluted.
Mercedes-Benz's closest rivals haven't exactly been lagging behind their own electrification efforts, but may have wisely understood the unique appeal high-performance cars present to customers and have so far not chosen to keep these opposite poles separated instead of this hybrid halfway house. For example, Audi Sport is independent of Audi e-tron, and the same goes for BMW M and BMW i.
So. Would you pay close to RM800k for a C 63 if it had a four-cylinder hybrid?
---
---
---
---
Comments