Porsche Expands Taycan Range With New 4S Variant
Auto News Porsche has pulled the covers off the Taycan 4S, the third and latest member of its electrified sports saloon range, first unveiled in September this year.
Following the Taycan Turbo and Turbo S models, the Taycan 4S is therefore the new entry-level model in the series.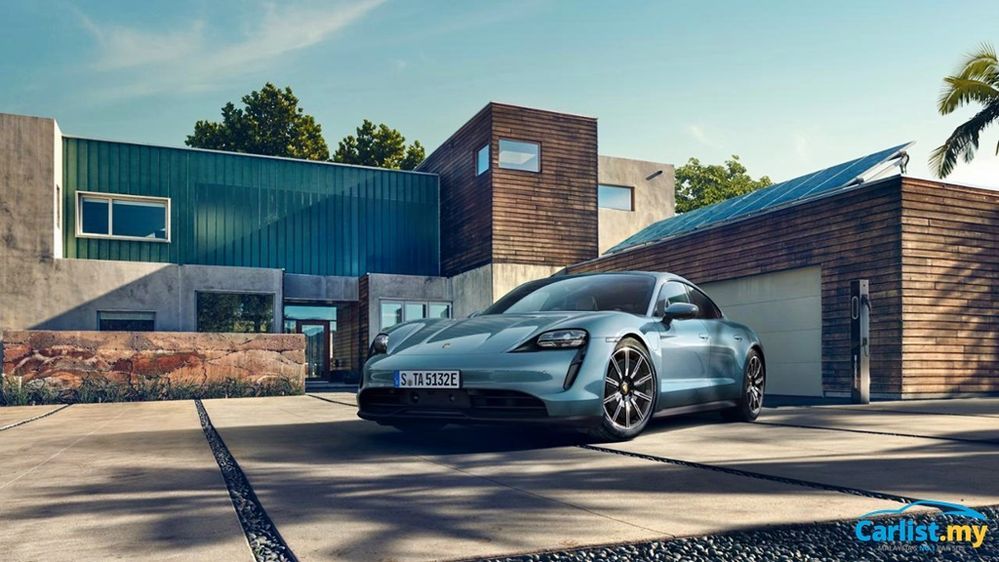 The 4S is available with two battery sizes, the 79.2 kWh Performance Battery which allows the 4S to deliver up to 530 PS, or the optional 93.4 kWh Performance Battery Plus (also found in the Turbo and Turbo S) which enables up to 571 PS.
In both variants, the Taycan 4S accelerates from a standing start to 100 km/h in 4.0 seconds. The top speed is also 250 km/h in both cases. The range is up to 407 km with the Performance Battery and up to 463 km (highest in the Taycan range) with the Performance Battery Plus, according to WLTP testing standards.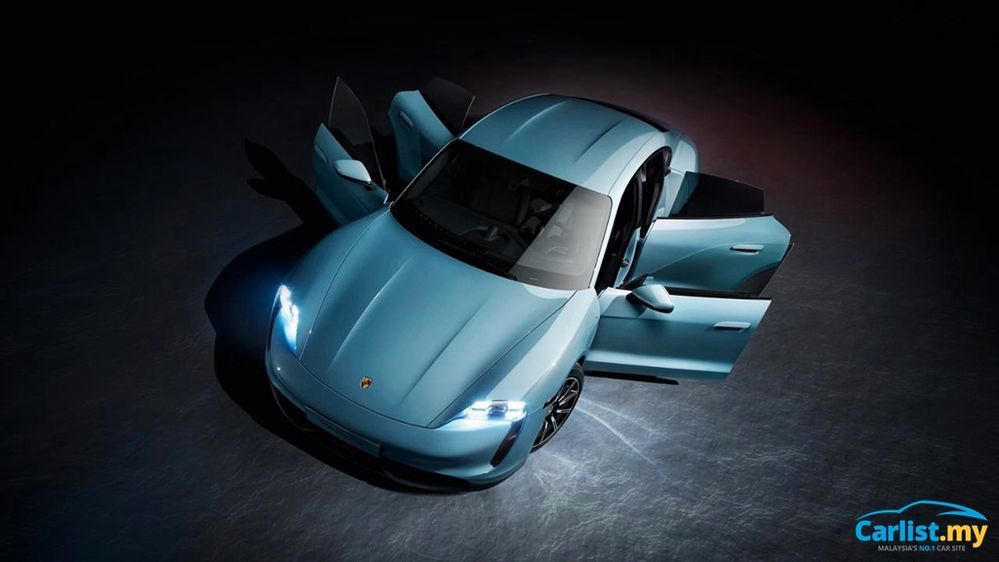 Powering the Taycan is a pair of permanently excited synchronous "machines" – one on each axle – hence, it's an all-wheel drive vehicle like its more powerful brethren the Turbo and Turbo S. A two-speed transmission also likewise, is mated to the rear axle motor.
The maximum charging capacity (peak) is 225 kW with the Performance Battery or 270 kW with the Performance Battery Plus. The pulse-controlled inverter used on the front axle in the Taycan 4S operates with up to 300 Amps, and the inverter on the rear axle with up to 600 Amps.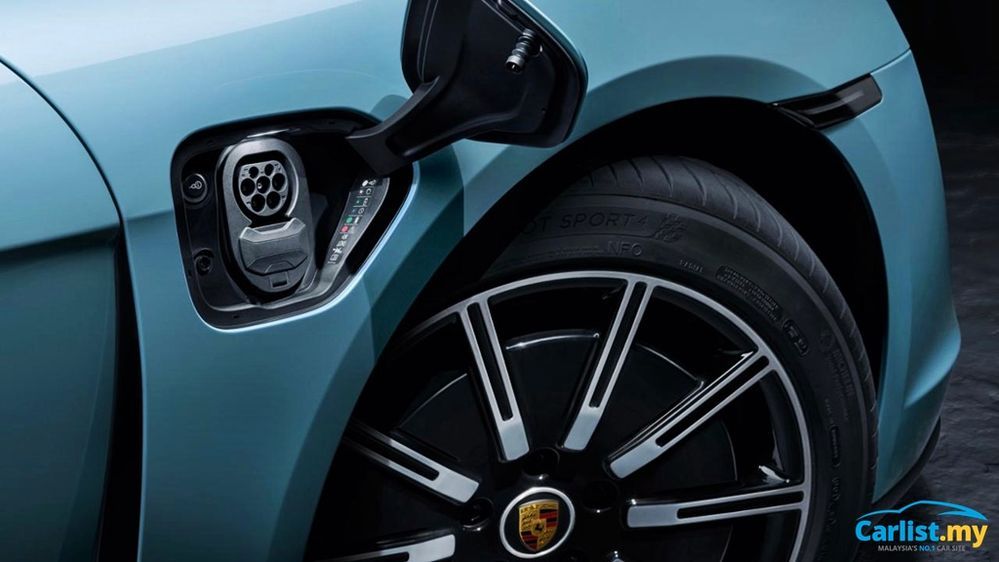 The Taycan 4S has six-piston fixed-calliper brakes on the front axle with internally vented cast iron brake discs. The brake disc diameter is 360 mm on the front axle and 358 mm on the rear axle. Four-piston brakes are used on the rear axle. As standard, the Taycan 4S features adaptive air suspension with three-chamber technology including Porsche' Active Suspension Management (PASM).
And as with the other two Taycan variants, the 4S uses a centrally networked control system for the Taycan chassis. The integrated "Porsche 4D Chassis Control" analyses and synchronises all chassis systems in real-time.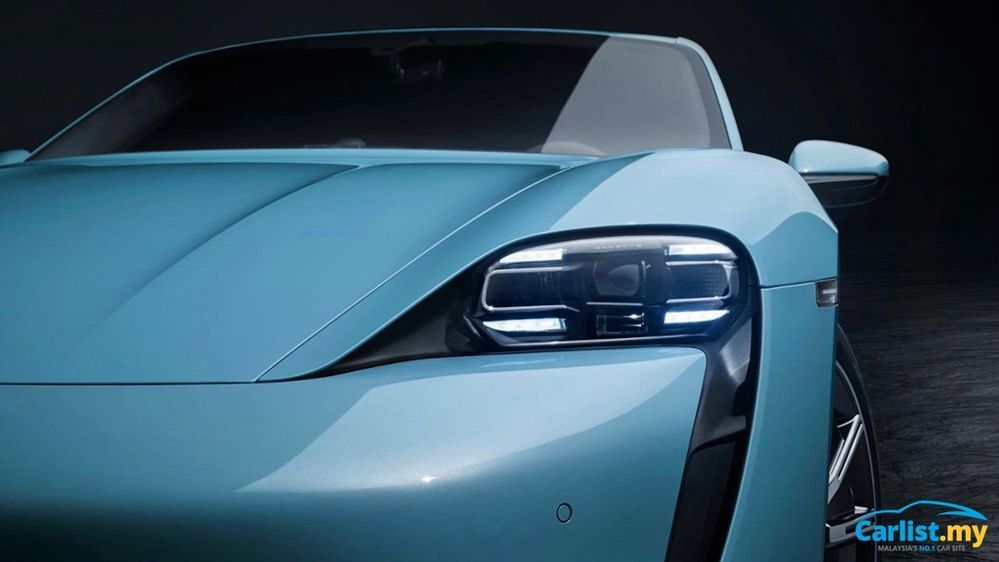 Distinguishing aesthetic features of the Taycan 4S compared with the Turbo and Turbo S include the 19-inch Taycan S Aero wheels which are complemented by red brake callipers, a slightly different front apron design, and side sills and rear diffuser finished in black. LED headlights including Porsche Dynamic Light System Plus (PDLS Plus) are equipped as standard.
On the inside, the 4S is pretty much identical to the Turbo and Turbo S variants, with a freestanding, curved instrument cluster that forms the highest point on the dashboard. A central 10.9-inch infotainment display and an optional passenger display are combined to form an integrated glass band in a black-panel look.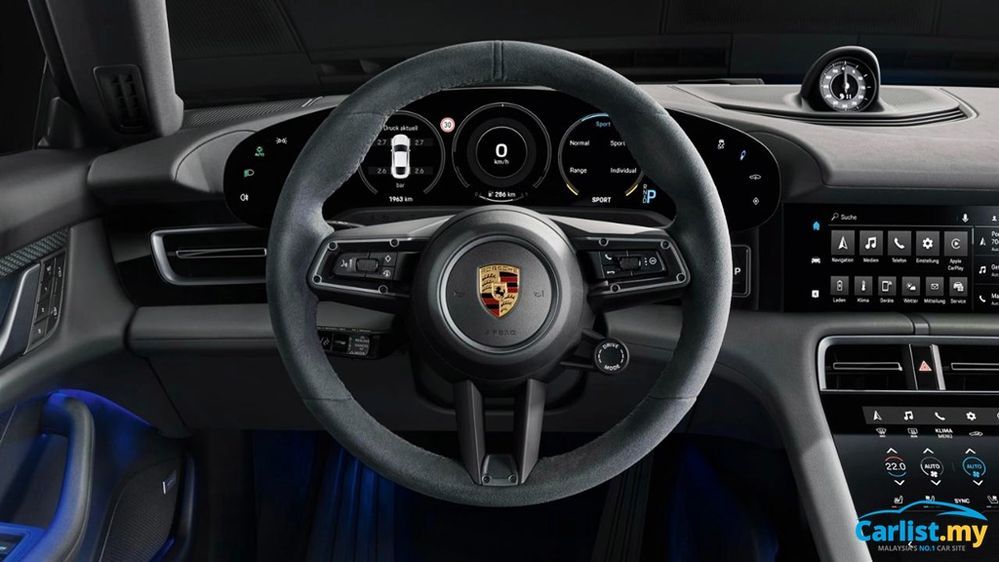 The Taycan 4S is supplied with a partial leather interior as well as front comfort seats with eight-way electrical adjustment as standard.
---
---
---
---
Comments