Porsche Wows Changi Visitors With #DrivingTomorrow Exhibition
Auto News Porsche has been running a unique pop up exhibition since December 2020 at the Jewel in Changi Airport (Level 2), Singapore where the automaker uses a variety of mediums - including an ultra-rare 356 and Taycan Turbo - to tell the story of their journey toward electromobility.
---
Though many of us might remember the marque most fondly for their howling flat-sixes, rear-engined super sports cars, and various victories in motorsport's many disciplines, Porsche's origins were steeped in pure technological innovation.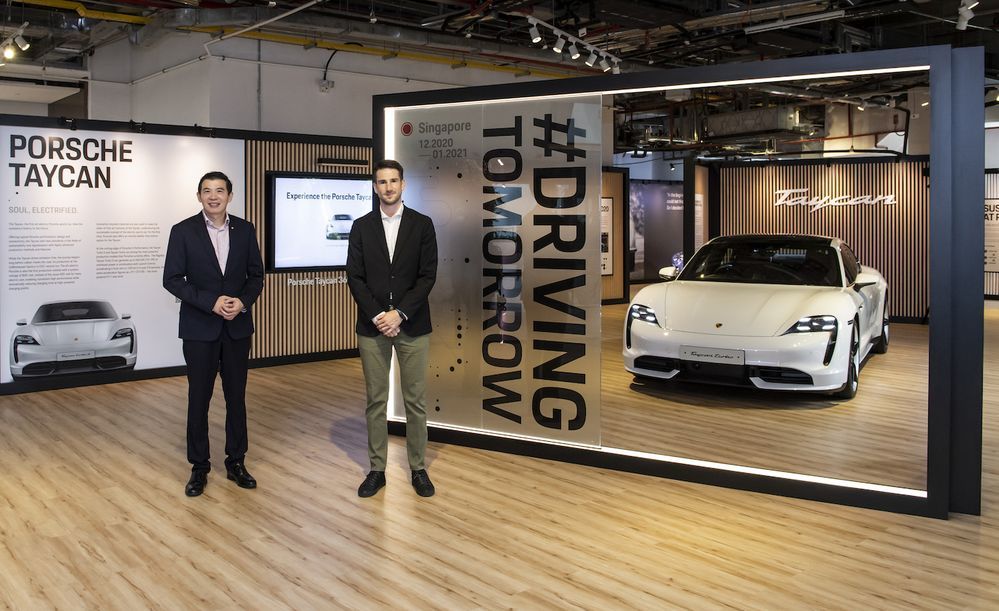 While the company's flagship four-door also happens to be an EV, their foray into electric vehicles actually began well over a century ago when a young Ferdinand Porsche designed the Egger-Lohner Phaeton C2, otherwise known as the first-ever Porsche vehicle, the P1.
Despite using 19th-century technology, the automobile was incredibly advanced for the time and thoroughly revolutionary in terms of its engineering, putting into perspective the humble beginnings and full realisation of their founder's vision, in essence, with the Taycan.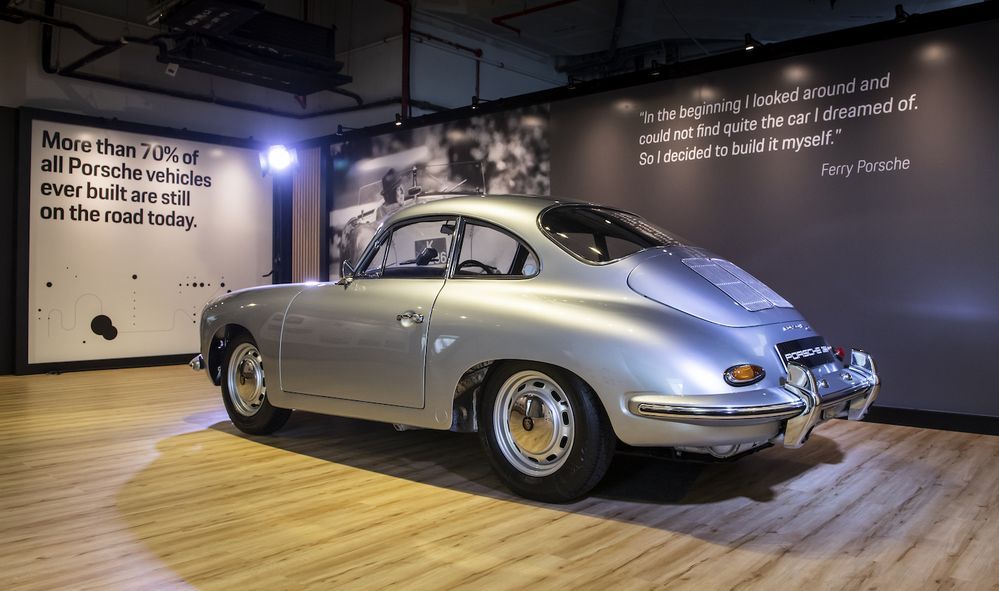 "The mindset of shaping the future of the sports car, with enthusiasm and conviction, has always propelled Porsche forward throughout our history. The #DrivingTomorrow exhibition is therefore an invitation to join us as we look back at our proudest innovations in electromobility, and unite our traditions with a sustainable future," said Arthur Willmann, Chief Executive Officer of Porsche Asia Pacific.
Visitors to the #DrivingTomorrow exhibition, which runs until January 16th 2021, will also be treated to a glimpse at the brand's future-oriented mindset and design process through excerpts from "Porsche Unseen," a book that opens the gates to previously highly-classified concept studies that were made public just a month ago.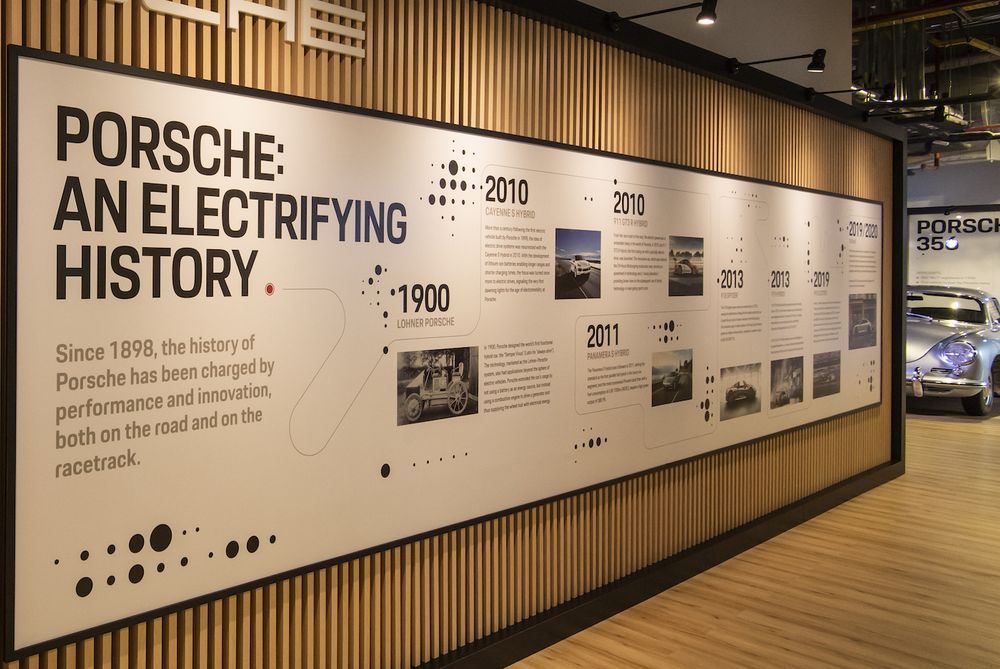 The company's newest and perhaps most interesting facet within their pursuit to merge sustainability and sporting mobility - dubbed Porsche Impact - is their eFuel initiative to create a climate-friendly synthetic replacement for petrol.
With its C02-neutral plant in Zuffenhausen responsible for the Taycan's rollout as a philosophical template, this has the potential to create huge long term ripple effects to significantly lower the environmental impact of the millions of existing cars powered by internal combustion while the world transitions to transportation that is based on clean and/or renewable energy.
---
---
---
---
Comments