Review: 2017 Volvo V40 Polestar Performance Edition - Turning It Up To (Almost) Eleven
Reviews Volvo's relationship with Polestar goes back a couple of decades, but the Swedish tuning house has only recently been brought into the limelight as Volvo strengthens their ties with them and provides more manufacturer support. In return, Polestar offers upgrades for nearly every car in their product range (which isn't too difficult considering the common engine architecture between them). The V40 is one of three models in Malaysia to receive the Polestar Performance Optimization packages.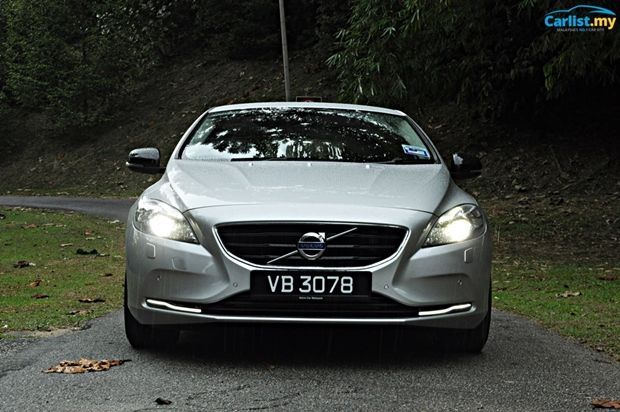 Hold your horses. This isn't one of those bright-blue Polestar special edition models that pack far more power than a Volvo has any business having. Those are still a pipe dream for most of us; even if you can afford one, they are exceedingly rare. What we have here is the Volvo V40 T5 Drive-E with the Polestar optimization kit, which includes everything from an uprated suspension system to a more free-flowing exhaust, and even a remap for a minor power gain.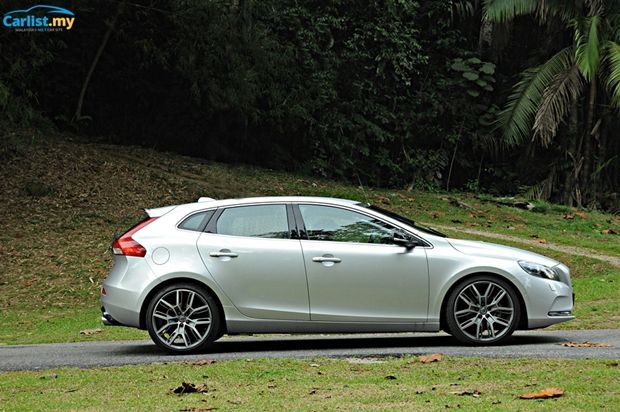 Regard this as the M Sport or AMG Line package equivalent for the V40 if you will. While that may not be as exciting as a full-blown Polestar model (like a full-blown M car or AMG), it's still interesting to find out just how much more the engineers can get out of a V40 that you can buy at any Volvo dealership.
Specifications
Engine: turbocharged 2.0-litre transverse four-cylinder 16-valve DOHC
Power: 253 hp @ 5,500 rpm
Torque: 400 Nm @ 2,000-3,500 rpm
Transmission: 8-speed automatic with paddle shifters, Front Wheel Drive
Safety: Seven airbags, electronic stability and traction control, rear-cross traffic alert, blind spot monitoring system, autonomous emergency braking (City Safe)
Price: RM 180,888.00 for the car, RM 59,999 for the Performance Package (without insurance)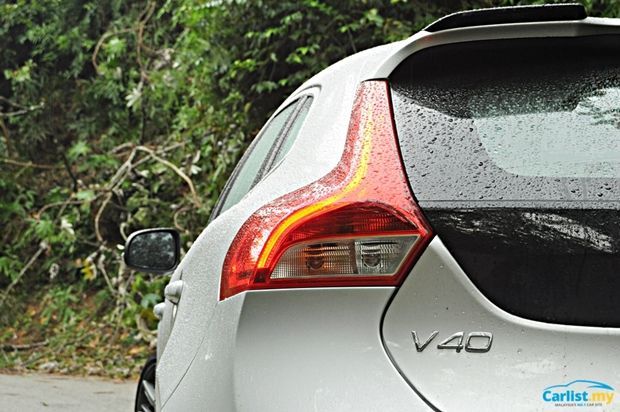 Overview:
Let's get down to business. The regular Volvo V40 T5 Drive-E was reviewed earlier, and it is an "Undercover GTI" as Hans puts it. It comes with a turbocharged 2.0-litre 4-cylinder Drive E engine which pushes out 245 hp and 350 Nm of torque- healthy and competitive figures for the hot hatchback class. It also trades the older 6-speed gearbox for an 8-speed unit from Aisin, which promises better efficiency and quicker shift times.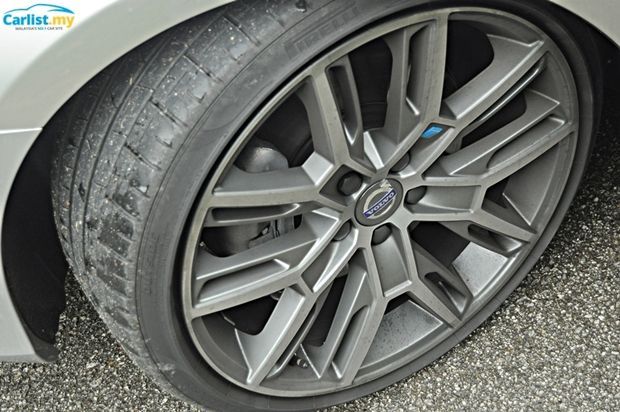 Where Polestar comes in are in the Optimization pieces. There are five different areas in which Polestar works their magic, and these come down to Chassis, Intake and Exhaust, Wheels, Interior and Exterior, and an overall "Optimization" (also known as a remap). The kit costs RM 59,999 all in, which is a hefty price to pay and can be difficult to rationalize when you look at the difference in performance figures. Torque goes up by a healthy 50 Nm through the mid-range, but power only increases by 8 hp at the peak.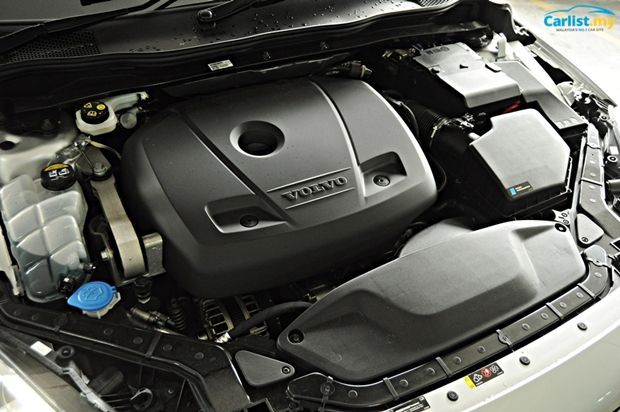 Total figures sit at 253 hp and 400 Nm, but trust me when I say that there is more to it. This is Volvo's first step in developing their performance sub-brand, and despite the relatively minor gains, we should be supportive of the company if we ever hope to see more extravagant tuning options in the future. At the very least we get to experience the most aggressive form of the V40 with a fully functional factory warranty.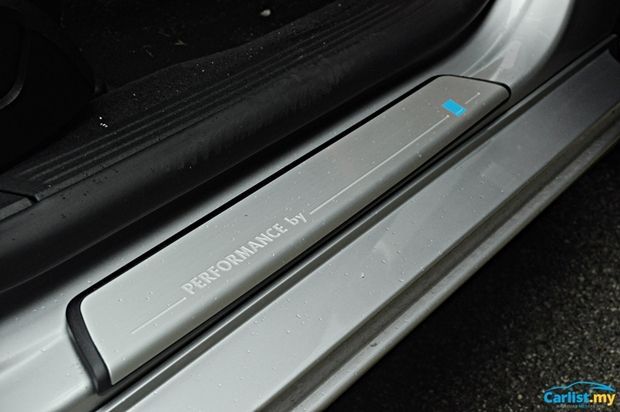 Interior
It's a bit of a stretch to say that the Polestar kit makes a noticeable difference on the inside. The pedal covers are snazzier, as are the Polestar scuff plates on the door sills, but there is little difference between the interior of a regular V40 T5 and that of the one with the Polestar kit. If the kit offered some slightly lower profile, lightweight seats it would be a nice change as well- but that doesn't quite fit the image that Volvo has developed for itself over the years and it would probably mean compromising some safety aspect as well.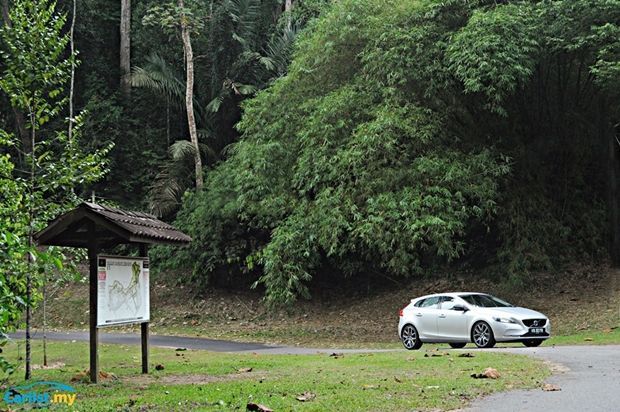 Exterior
The V40 is a fairly handsome car to begin with. Through its various minor facelifts and iterations, it has grown from a fairly innocuous looking hatchback-wagon-thing to something with edge and flair, courtesy of more aggressive bumper design and exterior trim pieces. In my eyes, it's still the most handsome of the hatchbacks on the road- unique and eye-catching no matter how many times you see it.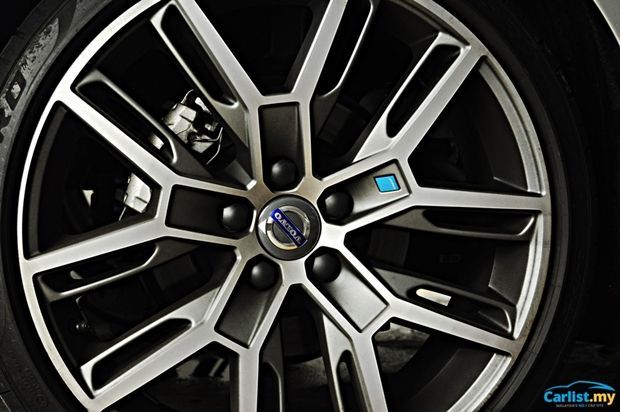 The Polestar package changes this in various ways. The new suspension lowers the car and adds a little bit more negative camber, giving it a slight race-car look when paired with the larger 19-inch wheels. Apart from this, however, there is little to give away the fact that it is a Polestar model save for a tiny badge on the back.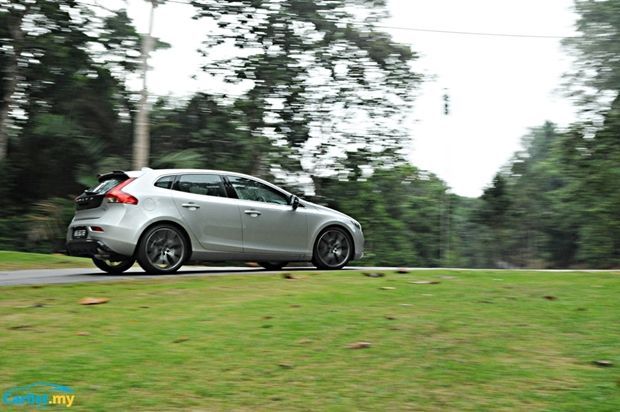 How does it drive?
When Volvo phased out the previous V40 T5 in favour of the V40 T5 Drive E, there were a number of minor issues that presented themselves. These can be found in any of the newer Volvo models like the S60 T6; there's a distinct lack of feedback from the steering, and the transmission doesn't always want to respond to your inputs. The bad news is that Polestar can do very little to help these problems: they stem from both hardware and software issues and no amount of engineering wizardry can get around it.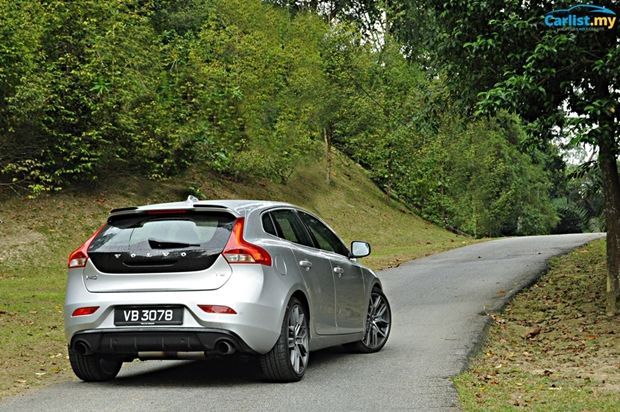 The good news is that Polestar has brought life to other areas of the V40 T5 Drive E that you wouldn't think possible. Modern day Volvos are already know to have fairly appreciable handling characteristics, but one thing they can't fight is the additional weight of that super strong body structure and all the safety gear. Rather surprisingly, the Polestar suspension helps to get around this problem with effective damping and body control.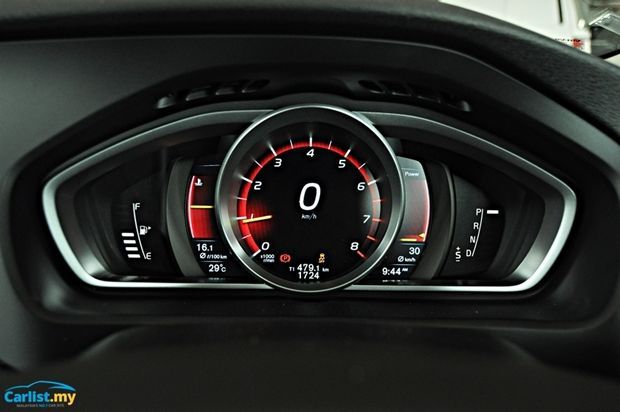 You don't discover this on an open highway or driving at city speeds through the urban sprawl. This is something you find out on twisty back roads, like the one that leads up to Genting through the town of Ulu Yam. Part of the equation are the high-spec Pirelli P Zero tyres, but tyres alone don't help to manage the large mass through quick directional changes. Even through sudden sharp inputs, the V40 remains unfazed, tightening to the line you select despite the lack of feedback through the steering. Mid corner bumps can unsettle the car a little, but the dead steering system also means there is little tramlining or bump steer coming back through the wheel.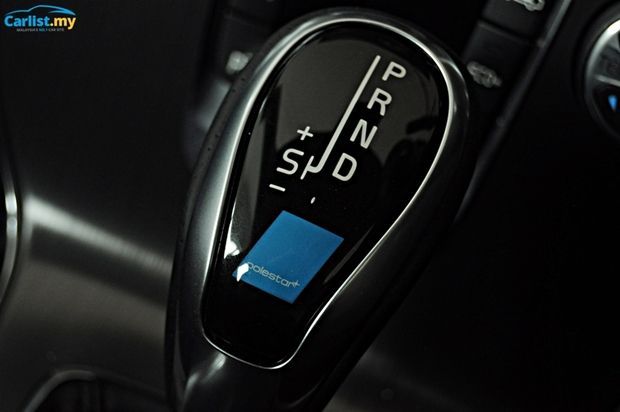 On the other hand, the bump in performance isn't noticeable when you're hauling down these kinds of roads. Most of the increase in torque and power comes in at the low end of the rpm range, which is usually accessed when you're pottering around town. Need to nip ahead of some traffic to get to a junction? Not a problem, with 400 Nm on tap. Gearbox response isn't the best, as mentioned before, so pick a gear and stick with it for your manoeuvres. You aren't going to be able to downshift quickly if the situation calls for it, so don't put yourself in a situation that demands it.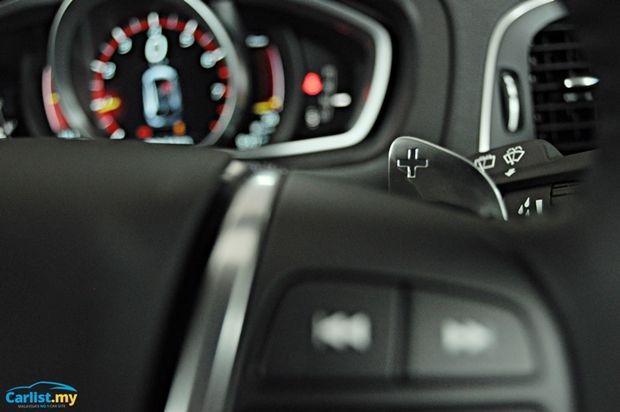 How efficient is it?
One of the benefits of the Polestar Optimization package is that it doesn't affect your emissions or efficiency ratings, provided you drive it like a sane Volvo owner would. Our tests returned 13.9 litres per 100 kilometres over 400 kilometres of mixed driving, which is fairly impressive considering how hard we were wringing out the engine. Expect anywhere from 9 to 12 litres per 100 kilometres under day-to-day driving conditions.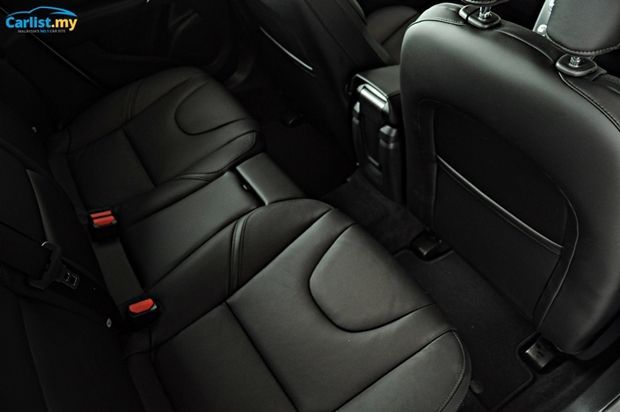 How comfortable is it?
Large wheels, low profile tyres, and more aggressive suspension. As you would expect, the Polestar parts take a great deal of compliance out of the ride, and it isn't the most comfortable thing to drive in when dealing with potholes around town. Perhaps a better option would be to opt for the rest of the parts, but go down to a 17-inch wheel with a 50 profile tyre for comfort. 35 profile tyres just don't cut it in day-to-day living.

Conclusion
If we were just to judge the car on its own, the V40 T5 Polestar Performance Edition is an excellent product. But this is only if we were not to consider how the V40 T5 Drive E feels on its own, and how much the Polestar Optimization parts cost. For most people, the vanilla V40 T5 Drive-E will be more than enough car, with most of what you would expect of a continental car and more than you would expect from a Volvo in terms of performance.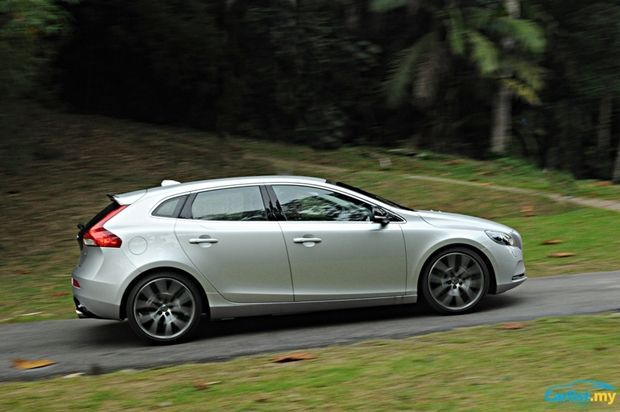 But for those who are looking for that additional edge, to take their V40 a little further than the norm while retaining the factory warranty, then this Polestar Performance Edition model will be the right kind of car for you. You could go out and buy your own aftermarket parts and probably get it better tailored to your needs, but unless you're hard up on chasing down track times then you probably won't need that level of precision and control over your suspension.
---
---
---
Comments