SDAP Launches The Porsche Taycan Cross Turismo In Malaysia
Auto News Sime Darby Auto Performance, exclusive distributor of Porsche vehicles in Malaysia, has just expanded its fully electric vehicle range with the launch of the Taycan Cross Turismo to join its four-door coupe counterpart.
---
This comes just 7 months since the new model made its worldwide debut and about 11 months since the Taycan was introduced into the country.
Though it shares a similar 'Shooting Brake' treatment that we saw the Panamera undergo to become the Panamera Sport Turismo, the Zuffenhausen sports car maker dubs the Taycan Cross Turismo as their first Cross Utility Vehicle (CUV), mingling some off-roader cues to its performance EV roots.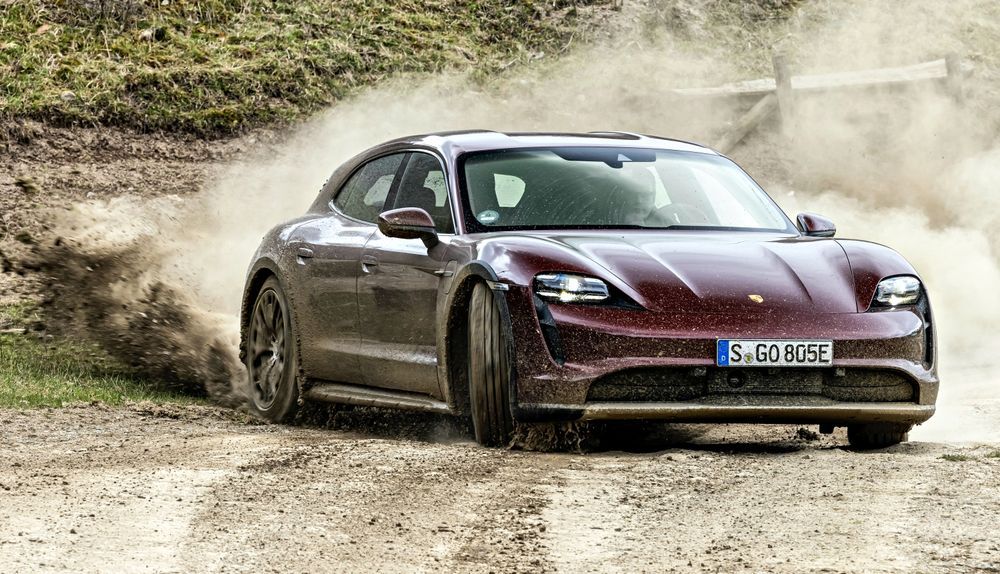 The first thing you'll notice to this effect are the prominent dark grey plastic cladding around the car's lower perimeter and wheel arches. It doesn't ruin the Taycan's clean athletic lines, though, but quite tastefully adds a touch of ruggedness to the exterior.
This car was first previewed in concept form as early as 2018 at the Geneva Motor Show while carrying the pre-production moniker of Mission E Cross Turismo, but made its debut about a year after the original Taycan premiered in finished form.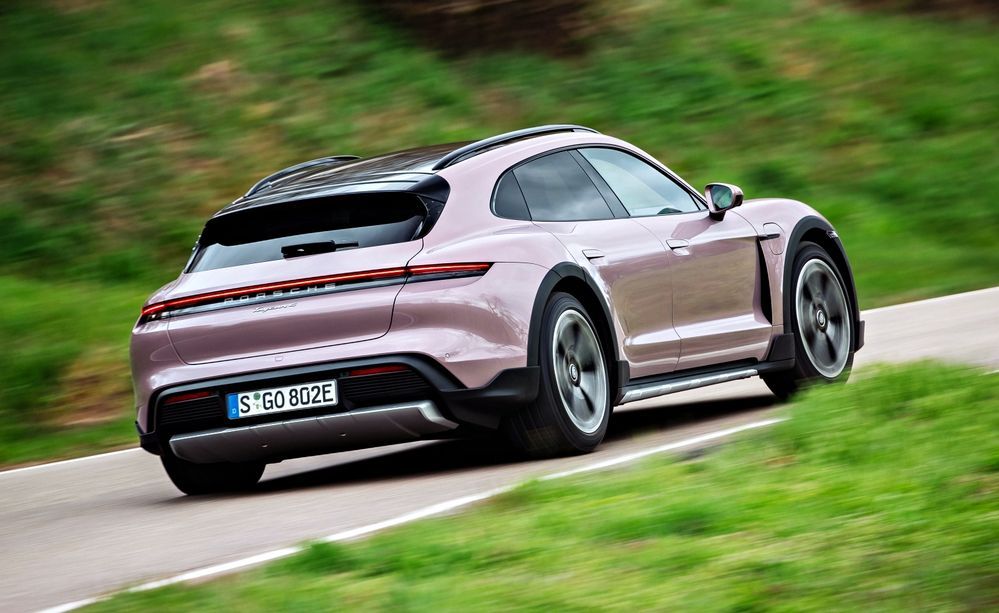 Being eligible for the 50% SST discount that extends to all new vehicles registered until December 31st 2021, the price breakdown is as follows:
Taycan 4 Cross Turismo: RM 645,209
Taycan 4S Cross Turismo: RM 728,727
Taycan Turbo Cross Turismo: RM 968,928
Given its larger cabin size and practicality plusses and standard all-wheel drive (in the form of a dual-motor-only configuration), it makes sense for the 4 Cross Turismo's starting price to be higher than the base Taycan. However, next to the 4S, the equivalent 4S Cross Turismo is still RM56k pricier.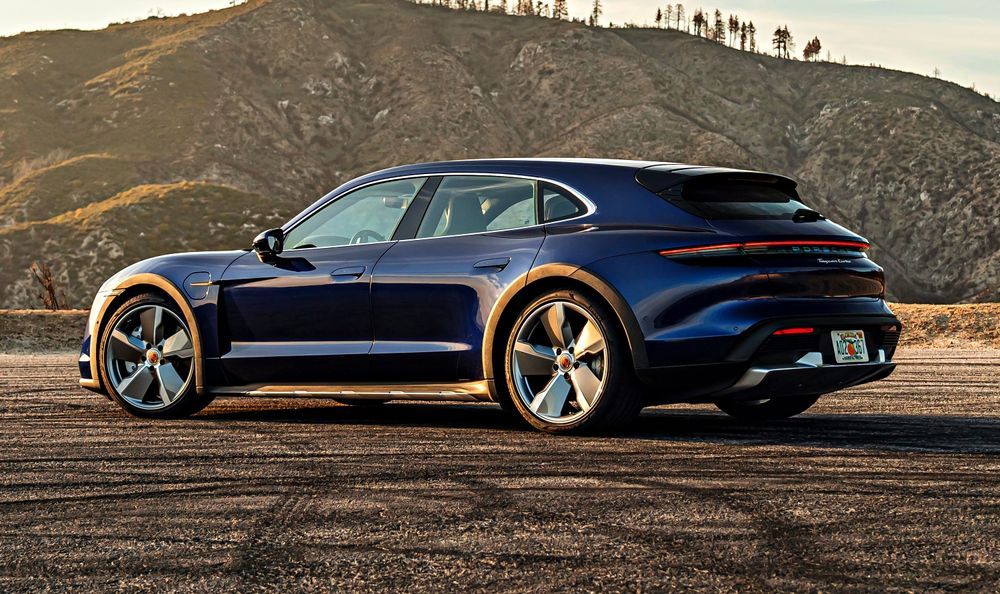 To counter this, only the non-Cross Turismo is available in the fastest range-topping Turbo S spec in Malaysia, meaning that the Taycan in four-door coupe bodystyle occupies the least and most expensive extremes of the range.
In addition to featuring an electric motor for each pair of wheels, each Taycan Cross Turismo in Malaysia comes as standard with Performance Battery Plus with a full charge capacity of 93.4kWh.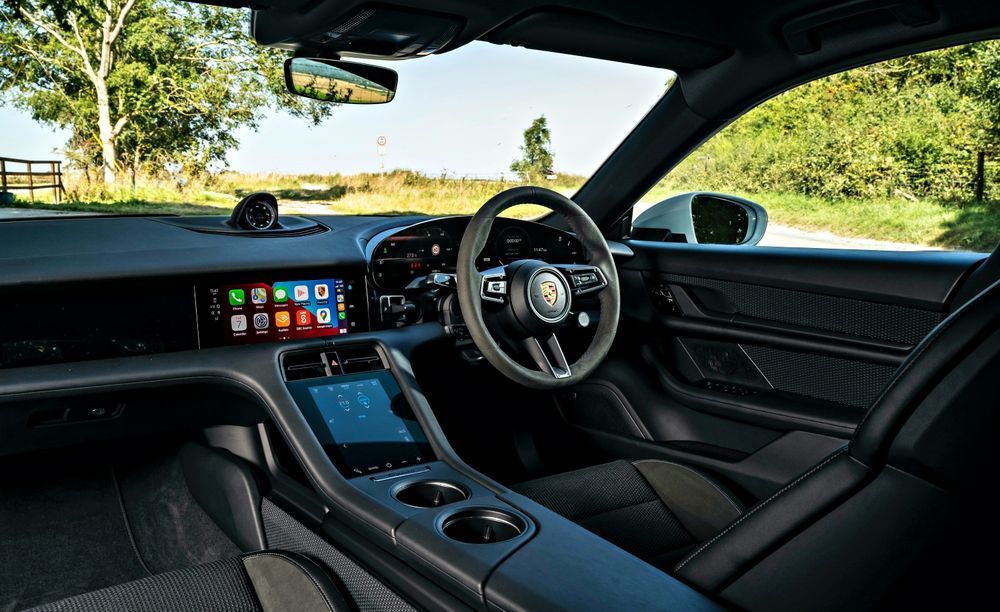 While true that the 4 Cross Turismo boasts the most range (based on the NEDC real world testing cycle) at a rated 437km thanks to its less powerful 380PS combined output (476PS with overboost), the rest of the range isn't far off.
The mid-tier 4S Cross Turismo is capable of 490PS in normal driving (and 571PS on overboost) whereas the the Turbo Cross Turismo churns out a meatier 625PS normally (and 680PS on overboost). However, their rated range per charge is 436km and 425km, respectively.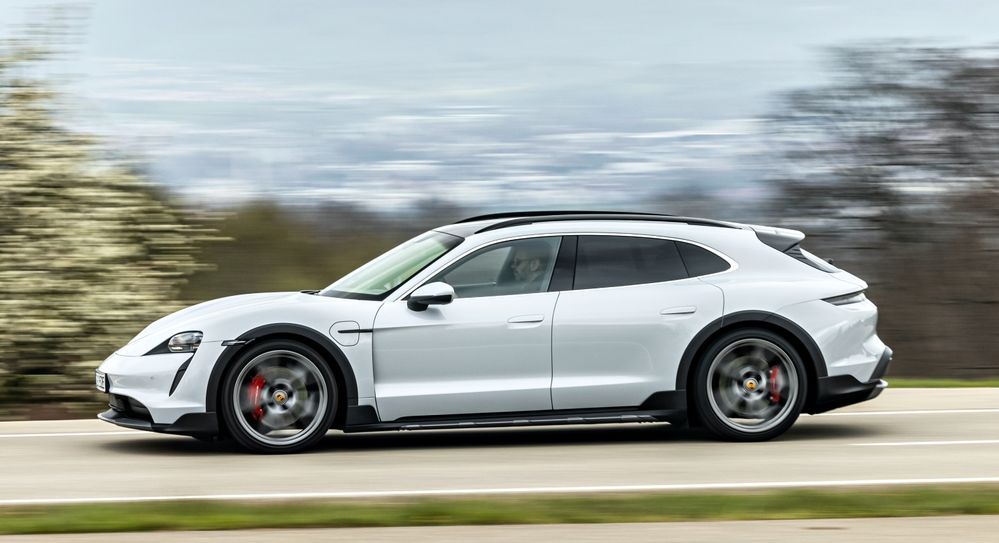 As you'd expect, the most powerful Turbo Cross Turismo is the most potent when it comes to performance. Incredible and instantaneous acceleration is an EV staple and with 680PS on tap with launch control enabled, rockets it to 100km/h from standstill in 3.3 seconds with a speed limit cap set at 250km/h.
In descending order sprint times, the 4S Cross Turismo manages the same in 4.1 seconds (240km/h top speed) and the 4 Cross Turismo takes 5.1 seconds to hit that century mark with full whack topping out at 220km/h.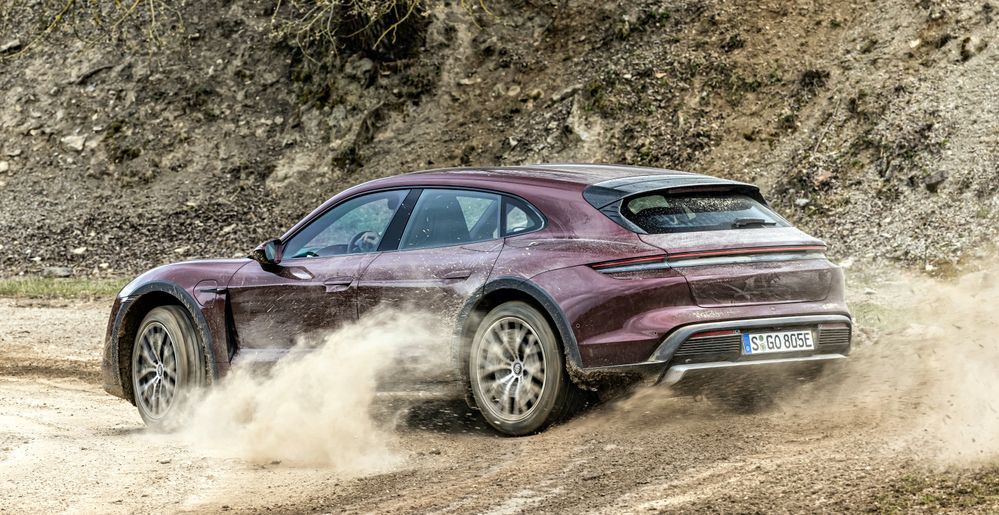 Like the standard Taycan, each Cross Turismo is fitted with Porsche's three chamber air suspension system, but here extends even further at its highest setting for an additional 20mm of ground clearance or 30mm if specified with the optional Offroad Design Package.
Say what you want about the bodystyle and the merits of a proper rear boot versus a hatchback, but we love a good wagon here at Carlist.my. And though Porsche has chosen to endow this estate-style Taycan with SUV design elements, the Cross Turismo executes this balancing really well and is still an extremely desirable machine nonetheless.
Can't wait to see it in person!
---
---
---
---
Comments