536hp Zeekr 001 Looks Like A Taycan Cross Turismo Killer
Insights A Geely to take on a Porsche? The Zeekr 001 looks very much like a Taycan Cross Turismo killer!
---
Despite being slated for an introduction in its home market by October, we knew rather little about the 001, the debut model from Zeekr, Geely's premium EV-focused marque. Until recently…
At first, it was seen as the Zero Concept under a different badge in 2020, that being Lynk & Co, another name under the Chinese automaker's umbrella. Subsequently, the car in pre-production form was unveiled in April. Now tasked with setting a new Zeekr brand in motion, details started slowly trickling into public view. For example, its starting price is a mere 266,000 yuan, or approximately RM174k in our money. Tasty!
Through this new preview video, we're beginning to glimpse the 001's performance potential, which is looking pretty promising. The car can be seen both on road and on track, demonstrating its height-adjustable air suspension that can rise for increased ground clearance and comfort in the city or hunker down low for sportier driving.
Cameos of other features include the 'intelligent self-opening and closing doors', 'heated steering wheel', and 'intelligent massaging seats', but shame we won't see the Yamaha sound system in action.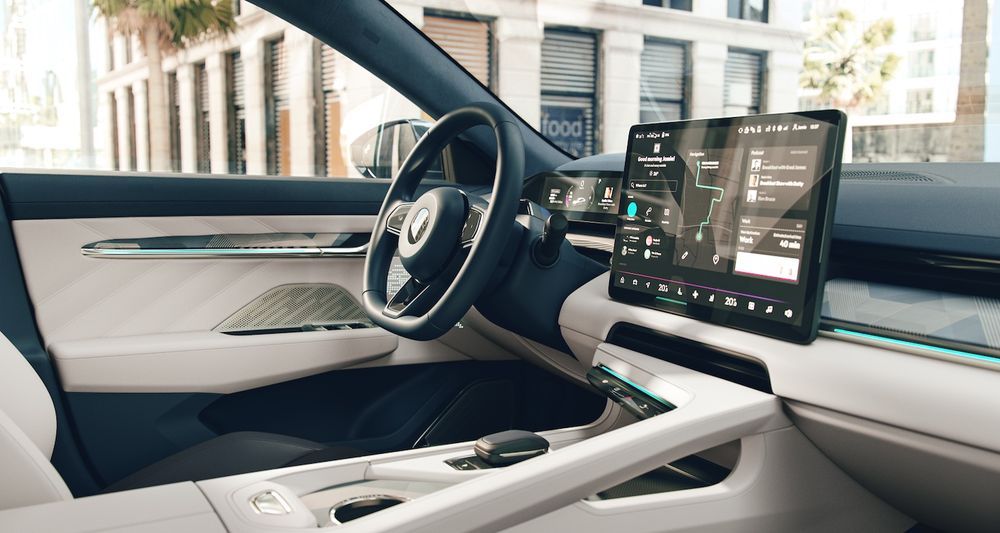 The wagon-esque 'Shooting Brake' profile puts us immediately in mind of the Taycan Cross Turismo, as does its subtle hints of SUV styling, a direct competitor to which the 001 manages to resemble yet stand up against as unique. The Porsche is another premium EV that sits on self-leveling air struts that are used for both superior luxury and sportiness, depending on the mode selected.
In terms of performance, the most recent flagship configuration for the Zeekr marries a 100kWh battery with dual 200kW/384Nm motors (one axle each), equalling a meaty 536hp and 768Nm in total output for a claimed 0-100km/h sprint time of 3.8 seconds.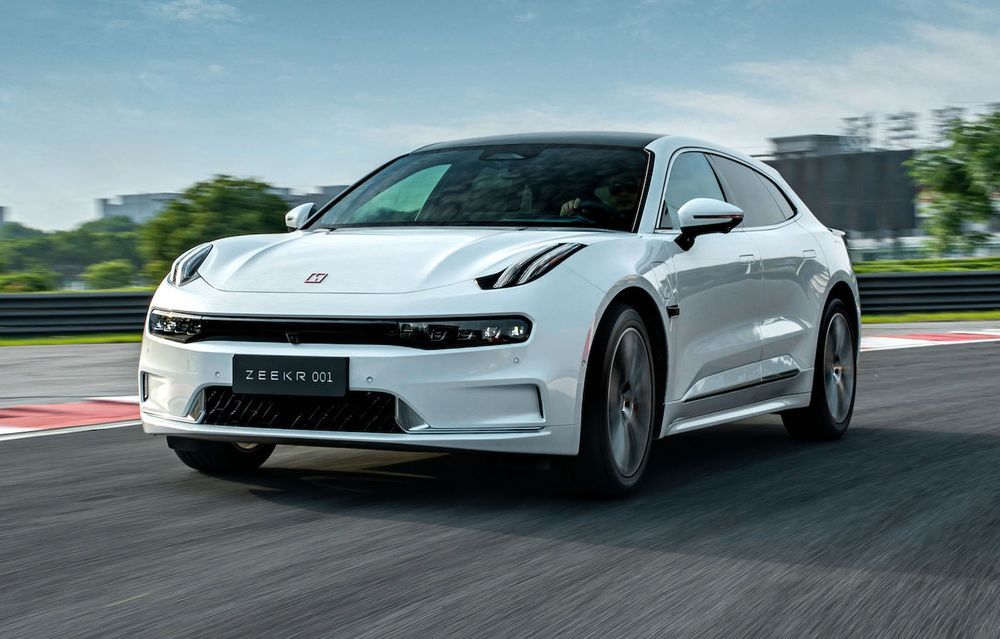 While this might not worry a 750hp/1,050Nm Porsche in Turbo S guise, the 001 matches the Taycan 4S (with Performance Battery Plus) for pure off-the-line acceleration - something we see demonstrated in the video.
Even so, the dual-motor Zeekr still boasts a 7kWH capacity advantage, giving it a theoretical superiority of 606 kilometres over the 4S' 464km rating. Of course, these numbers will be put to the test once the 001 sees its official introduction in a couple of months with AWD buyers also able to choose a more modest 86kWh battery as an option. Still, for their first stab at the high-end EV space, it's looking mightily impressive.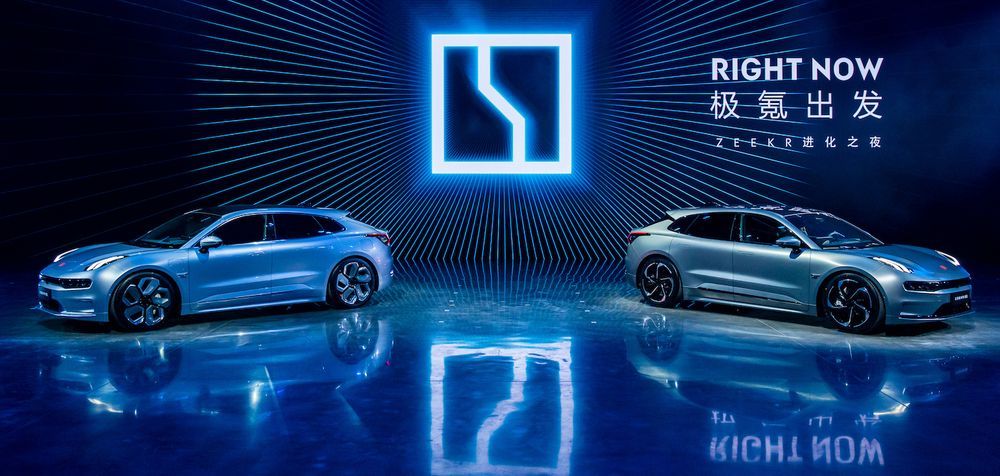 Prior to its October release, the car's promotional campaign involves appearances in everything from motor shows to shopping malls, giving potential buyers a taste of what this new and exciting chapter in zero emissions motoring can really mean for them when packaged in a car as high end as this.
Built on Geely's Sustainable Experience Architecture (SEA), the Zeekr 001 can also be configured in a single-motor rear-drive configuration. However, because this variant is focused on hypermiling, only the largest 100kWh battery is selectable, endowing it a hugely impressive range of 712km, or roughly the driving distance between Singapore and Penang on a single charge.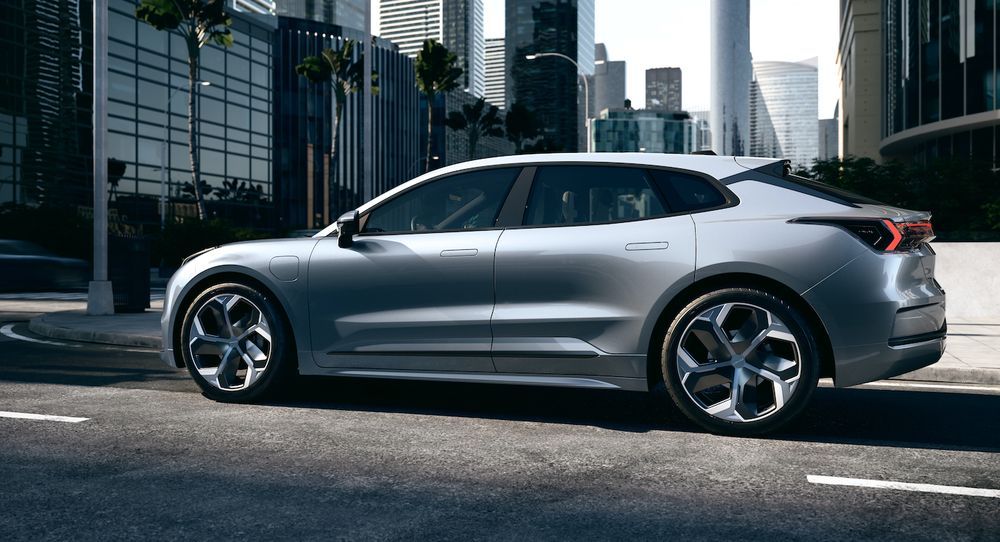 Zeekr has already closed the order books for 2021 with all examples planned to be manufactured until the end of the year already spoken for. They're off to a good start, and they haven't even needed to tap into overseas markets to drum up demand - yet.
Once Geely deems it prudent to introduce the 001 into export markets in regions such as North America and Europe, head-to-head comparisons on all continents against the Porsche Taycan, Audi e-tron GT, and Tesla Model S will be inevitable, and I can't wait to see the results of that brawl.
---
---
---
---
Comments