Secret Geely Coupe-Cabriolet Prototype Looks Super Amazingly Sexy
Auto News This is a Geely. One with a blueish dark grey exterior colour, black wheels, and a folding hard top roof. Boy is it good looking, though! But unfortunately that's the extent of our knowledge about this mystery car.
---
Its appearance caused a stir a little while ago when this particular unit was spotted undisguised being transported on a flat bed truck. Pictures were taken, and so was a video. However, so far there has been nothing concrete to emerge out of this sighting.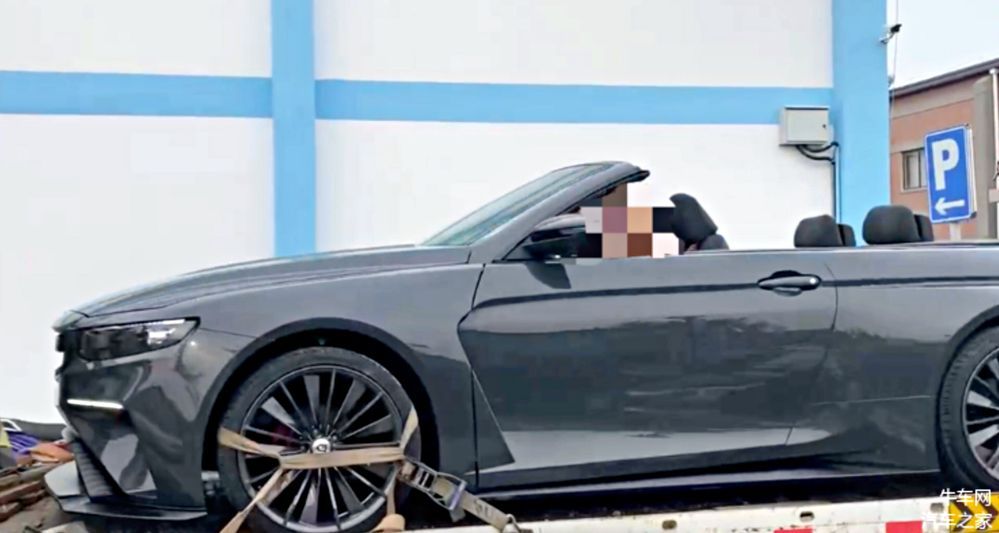 Believe me, we wish there was. A name, a model line, related models within the Geely umbrella, a hint of what's under that bonnet. Anything! Frustratingly, these few images and a grainy video are all we have until the Chinese automaker decides to sound off.
That said, let's try deciphering the origins of this rather attractive convertible. Starting with its unique body style, it's perhaps the first car from the brand that has a part-time roof at all, indicating that perhaps they are trying to appeal to new markets.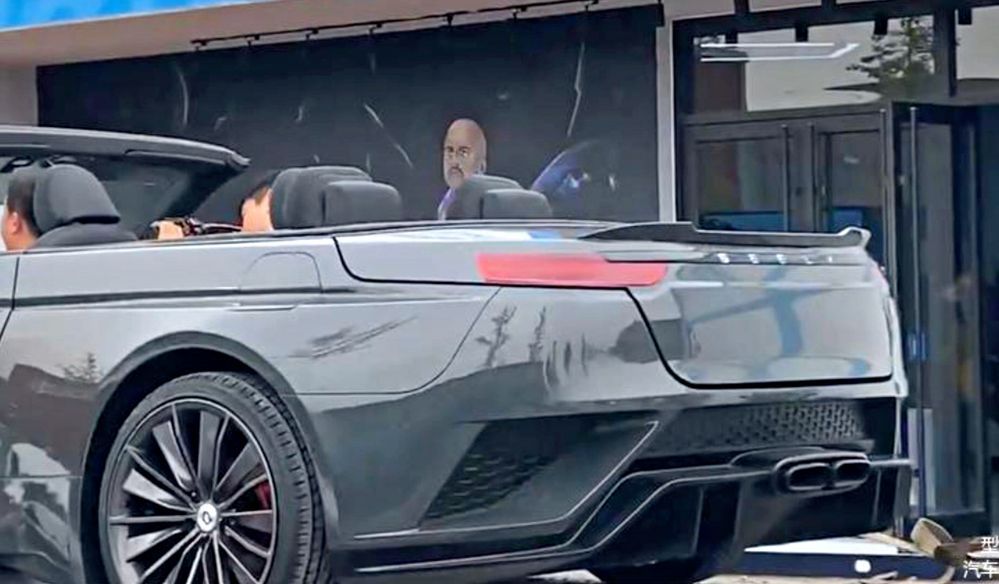 Apart from the Brits and their nonsensical love for cabriolets, we could imagine some Mediterranean countries, Australia, and North America, particularly California, being fans of drop-tops.
Its makers have chosen a folding metal roof mechanism to give it true coupe-like characteristics and sound insulation when extended, a format popularised by the Mercedes-Benz SLK and second-generation (E89) BMW Z4 but has since lost favour with most automakers.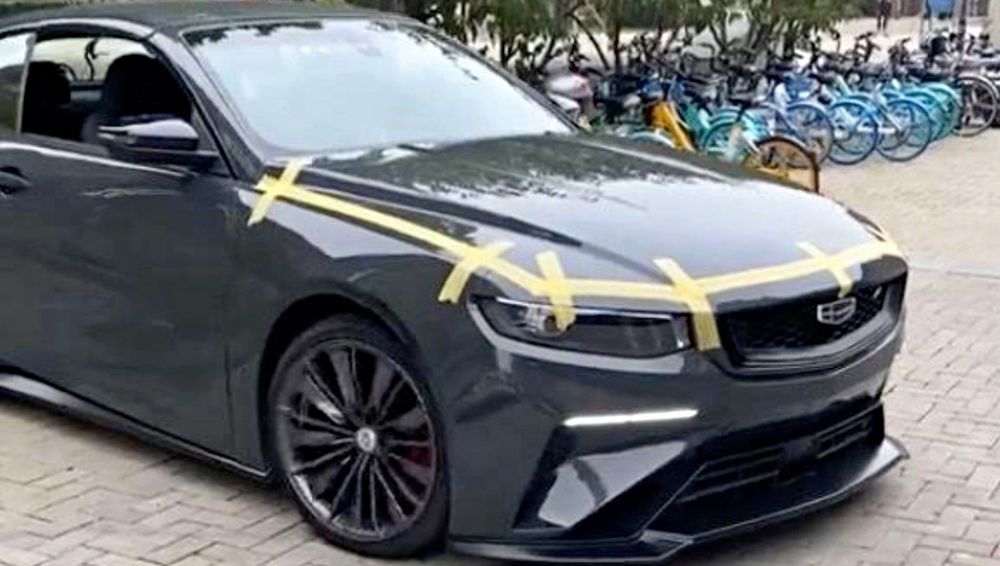 Its design is understated but athletic with a stout shoulder line carrying its aggressive stance. Up front we see a fascia and proportions that seem to match the Preface D-segment saloon, but with a honeycomb style pattern within.
Along its sides, the car has been fitted with a pretty enveloping body kit that boasts side skirts and an aggressive front splitter. At the rear, its tail lights are the slimmest we've seen from a Geely design, but contrasted with a huge diffuser element below with central exhaust exits.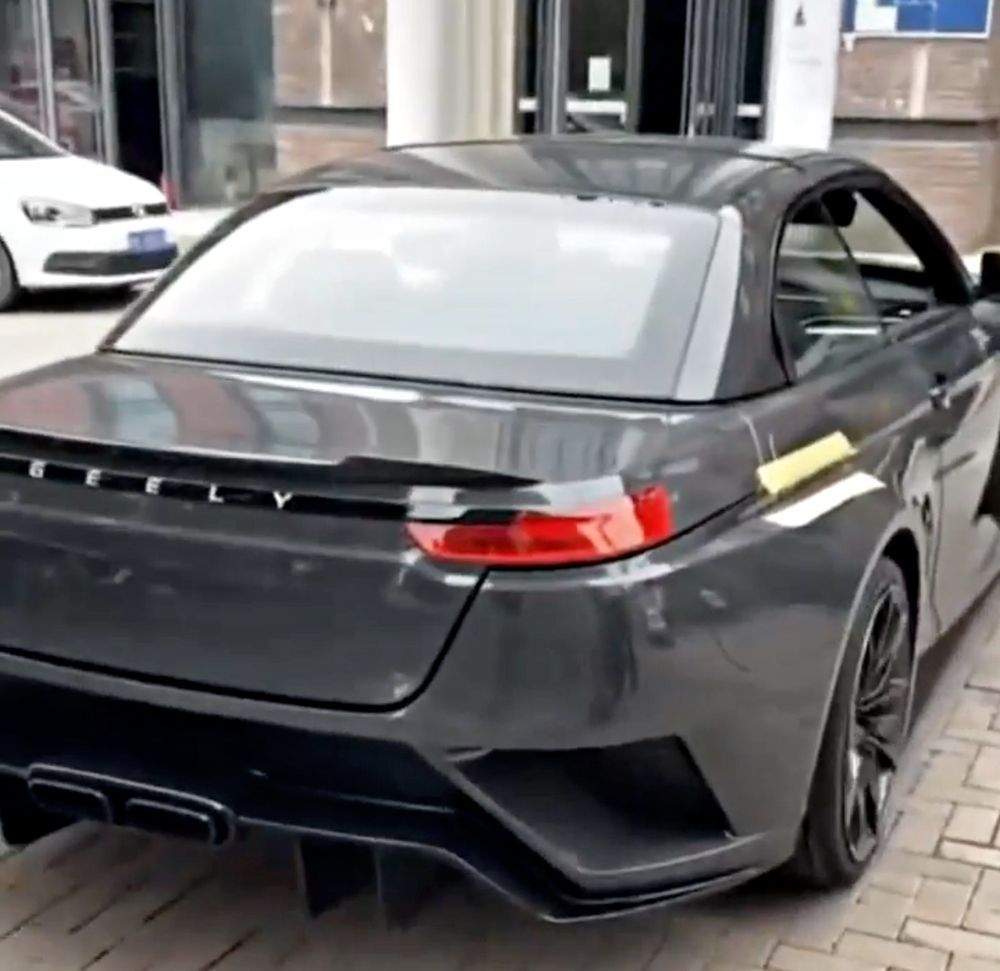 Speaking of which, looking at the car's rear three-quarter angle, we can't help but notice a striking similarity to the (E93) BMW 3 Series Convertible. Its also from here that we get an idea of how significantly the wheel arches extend.
This car, despite its somewhat restrained looks, is clearly meant to be perceived as a bit of a bruiser. Sure, the wheels could be a little beefier to fill out those arches a little more, but it's got the basics down pat.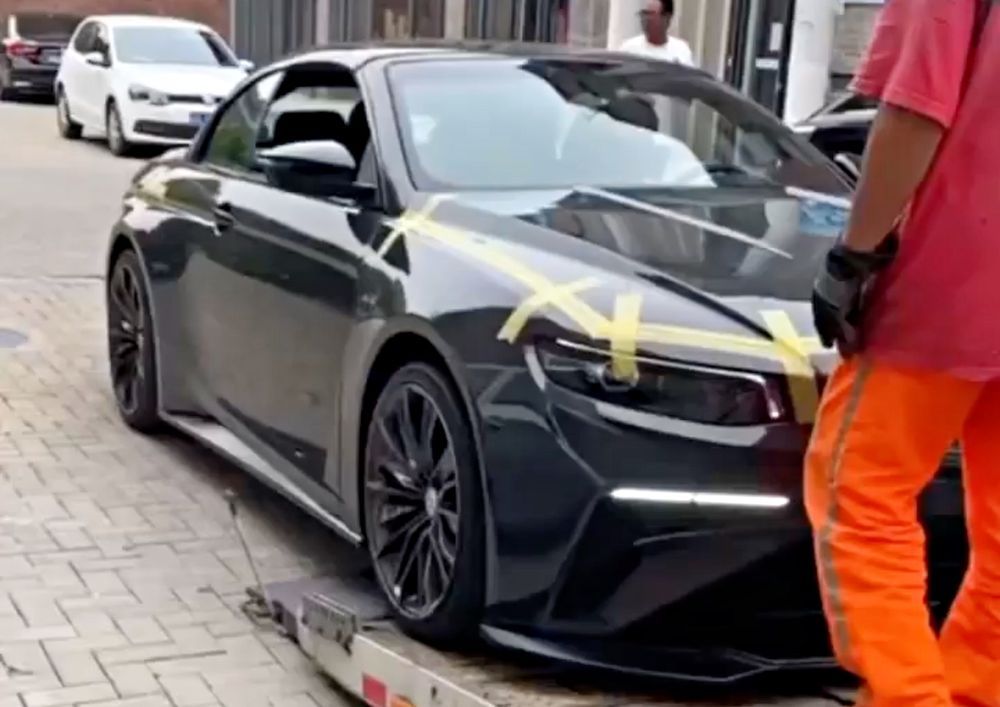 The real question now is what could be under that bonnet? Unless it's a hybrid, which is a real possibility with Geely, this car is most likely powered by the same Volvo-derived 2.0-litre petrol engine that we're plenty used to seeing.
That might sound a little underwhelming but with a twin-charger system fitted, that unit was pumping out over 300hp in the Volvo V90 T6 R-Design years ago (and more recently the Polestar 1), so it's not such a stretch to think that it could be pushed even further. A 350hp (or more) version of that 2.0-litre would be a pretty sweet combo to justify an exterior this pumped-up, especially if paired to an all-wheel-drive system for even better acceleration off the line and all-weather traction.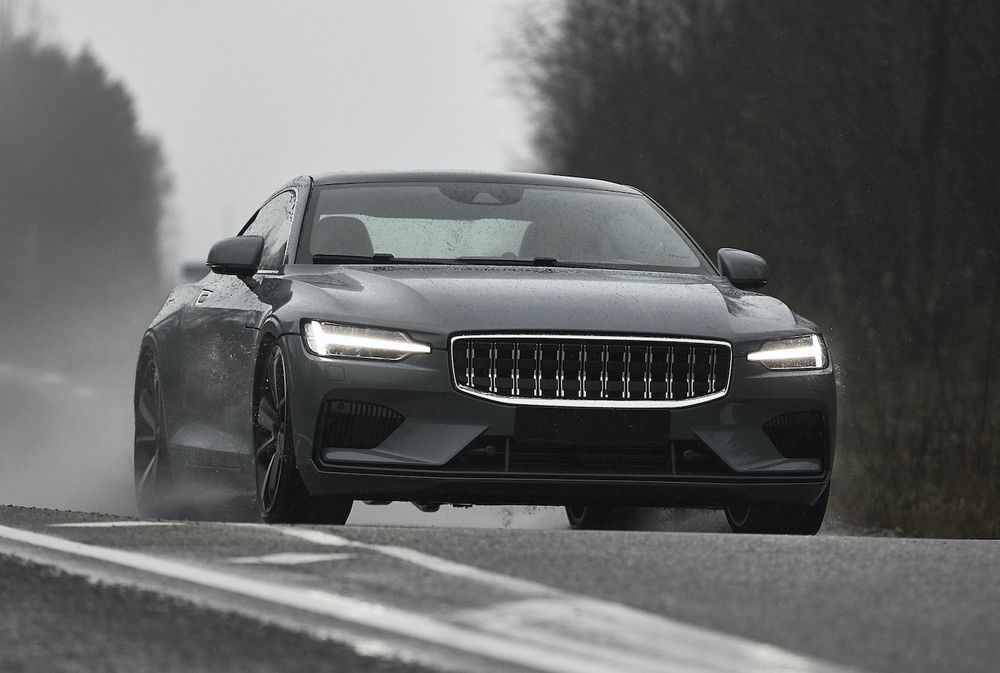 We are pretty excited about this unexpectedly sporty tonal shift from Geely and can't wait for more information to sprout up about this coupe/convertible sports car. Best of all, it looks like a late-stage prototype that's almost ready to debut as a production model.
---
---
---
---
Comments