See How Polite the Japanese PM's Entourage is. Unlike, Well Nevermind
Auto News Different country leaders have different policies. While some do all in their power to do good to their people, many don't try that hard.
To a certain extent, this can be judged by looking at how a President or Prime Minister's entourage moves on the road. More often than not, when a leader travels, the outriders will make sure that you stop aside until the convoy passes through. Even if you have someone dying in your car, you can't do much.
And then we have the Japanese Prime Minister, Shinzo Abe. A video showing how his entourage politely merges into heavy traffic with his bodyguards hanging out of the window thanking other road users was going around the worldwide web recently, much to the surprise of many people around the world.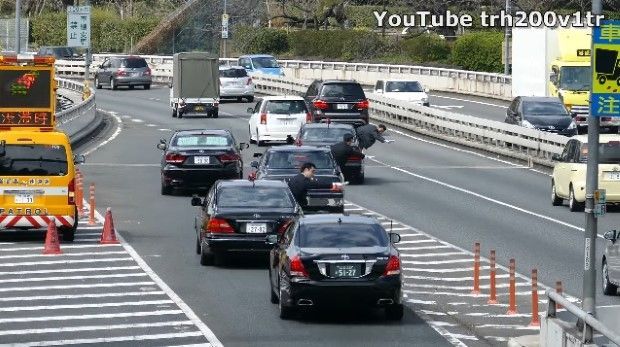 The convoy, which had nothing more than five cars, didn't bother bringing traffic to a standstill, didn't cause a crawl, and merged swiftly in seconds and moved on with life, unlike what we are used to seeing here – being asked to move abruptly, to stop, and sometimes even to give space to VIPs in the middle of a traffic jam.
Won't it be nice if our VIPs and politicians were as courteous as the Japanese Prime Minister, on the road at least?
---
---
---
---
Comments