Taxi Drivers By The Thousands Plan To Converge On KL Streets In Protest Tomorrow
Auto News As we have reported before, taxi drivers under the Malaysian Taxi Drivers Transformation Association (Pers1m) and other taxi organisations are planning to gather en masse in walking protest against SPAD on the streets of Kuala Lumpur.
Thousands of cabbies are expected to join in the rally tomorrow, November 18th, converging on several meeting points - Padang Merbok, the KL Mosque, and Jalan Conlay - before they converging in unison to a final as-yet undisclosed location.
Kuala Lumpur mayor Datuk Amin Nordin Abd Aziz stated that DBKL did not give the organisers permission to carry on with the gathering, writes The Star. The gathering poses a particular security problem to the authorities as the 27th ASEAN Summit will be held between November 18th and 22nd, with high-profile meetings scheduled between prominent global powers such as China, Japan, South Korea, India, Russia, Australia, New Zealand, the United States, as well as the United Nations.
Security measures will be necessarily tight, even more so following the recent terror attacks on Beirut, Lebanon and Paris, France.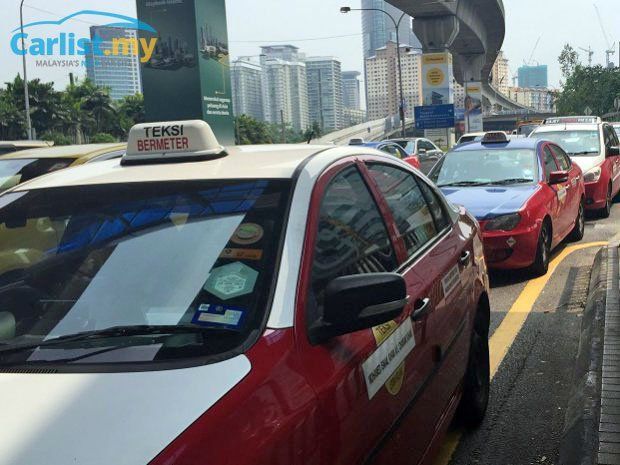 In a phone conversation with the newspaper, member of the Klang Valley Taxi Drivers Action Committee Kamarudin Mohd Hussain said they would proceed with the planned gathering in spite of the disapproval from DBKL and other authorities, adding that they had contingencies should they encounter trouble.
Kamarudin expects some 6,000 or more taxi drivers to appear for the gathering tomorrow.
The protest stems from taxi drivers' unhappiness with SPAD, and in particular its chairman Tan Sri Syed Hamid Albar. According to them, SPAD had neglected the taxi drivers' best interests and had failed to manage the taxi industry – seemingly turning a blind eye to the spread of ride sharing apps such as Uber and GrabCar taking business away from taxis.
---
---
---
---
Comments