The Lightning Cat EV Is Ora's Fast Taycan Killer With Panamera Looks
Auto News Newcomer EV brand Ora, a subsidiary of Great Wall Motors, have been making splashes in the local automotive scene primarily due to the possibility of their zero emissions vehicles, starting with the stylish Good Cat hatch, being introduced in Malaysia.
---
Abroad, however, they're quickly gaining a reputation for taking an interesting, if slightly risky approach to design. Their Punk Cat, which is ostensibly built off of the same electric vehicle guts as the Good Cat, is an unashamed ripoff of the original Volkswagen Beetle.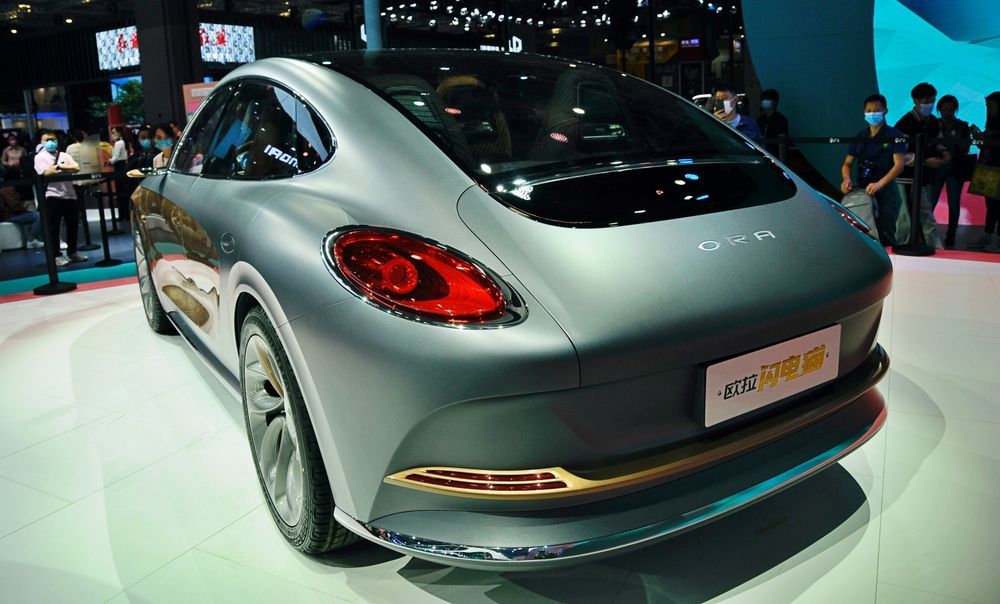 While it's nice to see a brand go against the current of trend of (overly) sleek and futuristic-looking EVs, you could also argue that a blatant copy of an existing model is just a cheap shot at piggybacking on an established, even iconic, shape.
At last week's 2021 Shanghai Motor Show, or Auto Shanghai, was where Ora's new line-up of vehicles was put on full display. Not content with the Beetle-inspired Punk Cat, Ora also showed off the Lightning Cat. Seriously, these names…..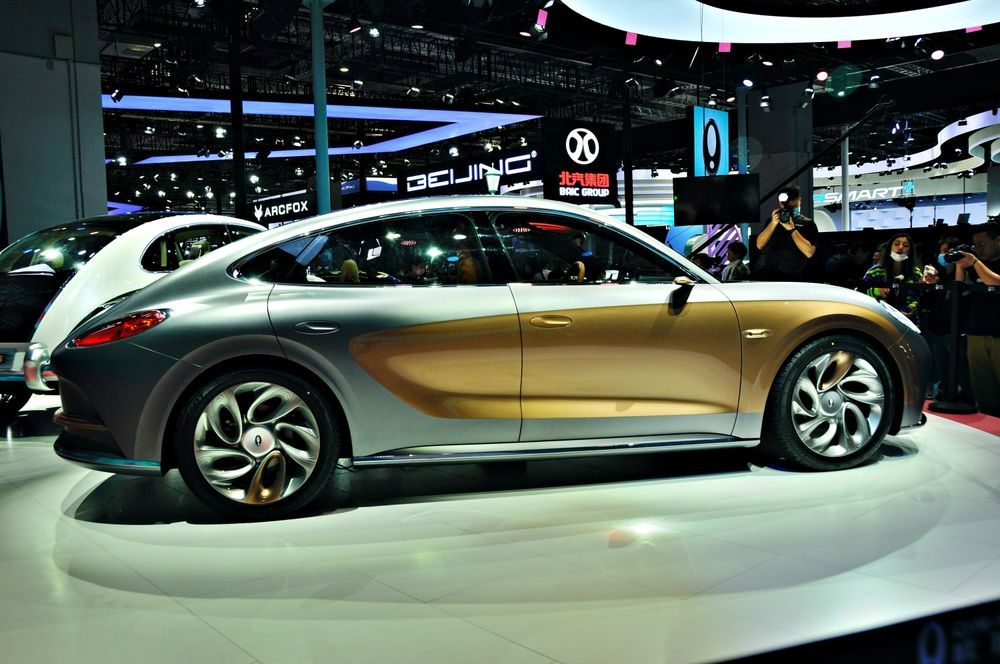 If you're even vaguely aware of the Porsche Panamera, you'd not need two seconds to see this as another bare-faced rip-off. Granted, the Zuffenhausen car is a fair bit larger and more elegantly executed, but the visual connection here is just as undeniable as the Punk Cat's attempt at a Beetle homage.
Now, the situation becomes a little less fuzzy to imagine when you realise that a man named Emanuel Derta is a big shot at Ora's design team. Specifically, his official title refers to him as the Director of Design at Great Wall Motors, but he used to work for Lynk & Co and prior to that spent 5 years at Porsche.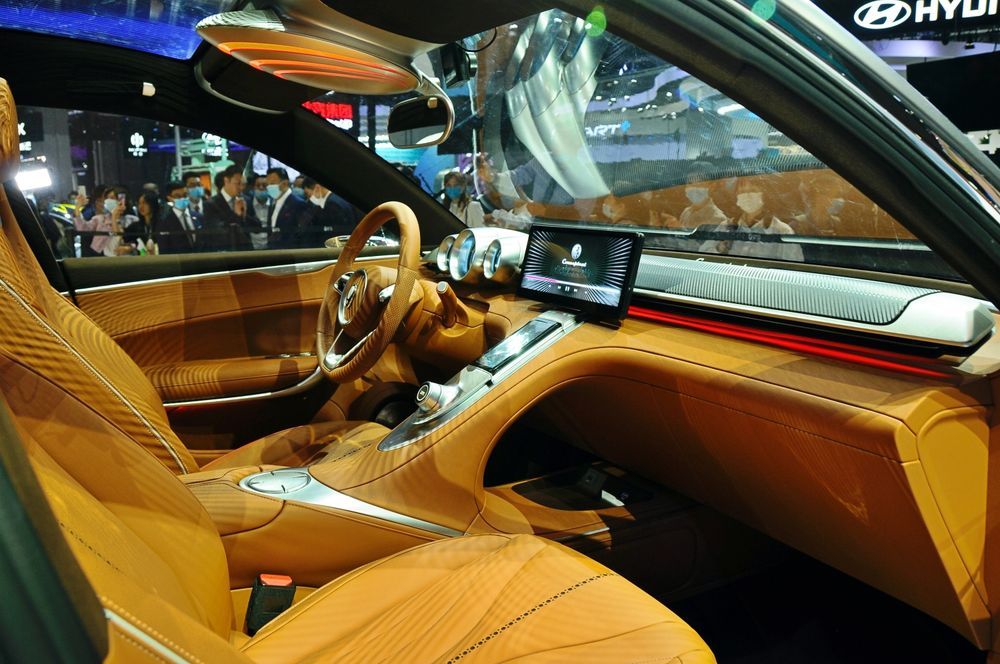 The interior looks pretty plush as well with its mixture of satin aluminium fixtures and tan leather trim throughout the dashboard and seats. That cocooning effect imparted by the bridge-like centre console does, again, remind us of the first-generation Panamera, though it's much less of a button-fest here.
Looks aside, the Lightning Cat, given its name, is intended to offer a little more performance than the usual affair from Ora. It's got dual electric motors for starters, but very little else is known about the car's actual powertrain specifications. It's quoted 0-100km/h sprint time is 3.5 seconds, meaning there's probably also a pretty substantial battery array hidden under that floor.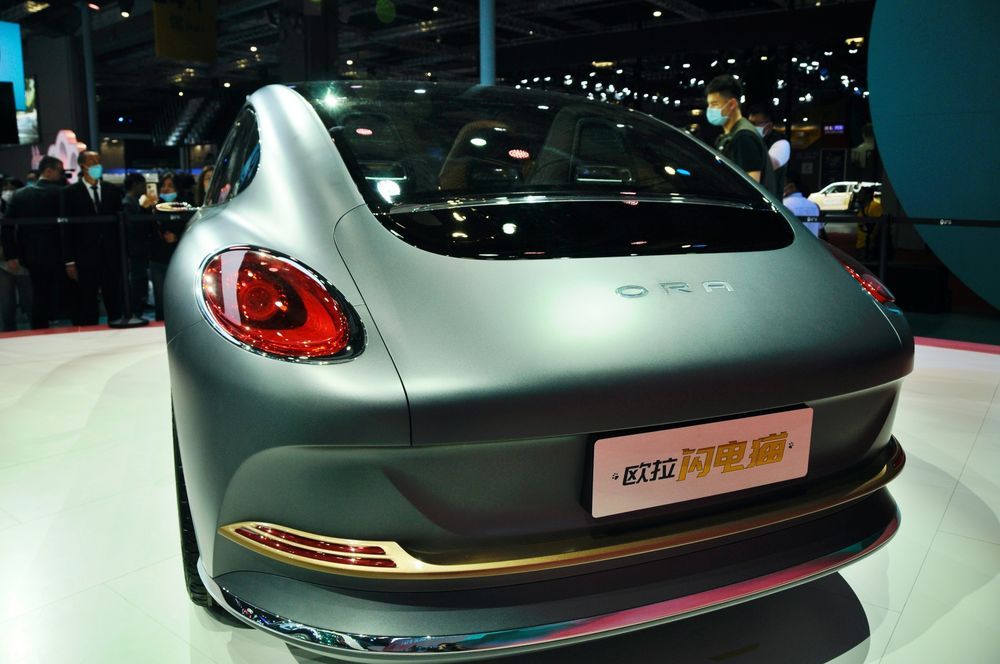 According to Ora, despite being a concept at this stage, the electric four-door coupe is a fully working vehicle and is even able to drive itself (sort of) using Level 3 autonomous technology.
Parent company Great Wall is expected to reveal a more finished near-production version of the Lightning Cat later this year with showroom arrivals pegged for Q4 2021. If the rumours are true regarding Ora's entry into the Malaysian market, it's possible that the Lightning Cat could be bound for our shores as early as 2022.
---
---
---
---
Comments