The Original Proton Saga/Iswara – The Cheapest Everyday Car In Malaysia
Insights The original Proton Saga/ Iswara - still the cheapest everyday car in Malaysia!
---
Last year, I was in dire need of a simple car to get from A to B. Having sold my ultra-reliable and super fun Kia Picanto (TA) sometime before (with remorse), as I wanted to free up more funds to work on my 'project' BMW (E36) 3 Series. I lacked a get-in-and-drive car that would cover up to 80 percent of my daily travel. Not that the E36 wasn't reliable enough, it's just not something that can't be used every day given its stiff suspension setup and loud-ish exhaust.
My typical travel included runs for groceries, shuttling my daughter, and getting to and from work (when we could go into the office anyway), most of my trips were under 10km, within a short radius of my home. Therefore, my mobility needs were not much different from a large majority of drivers out there.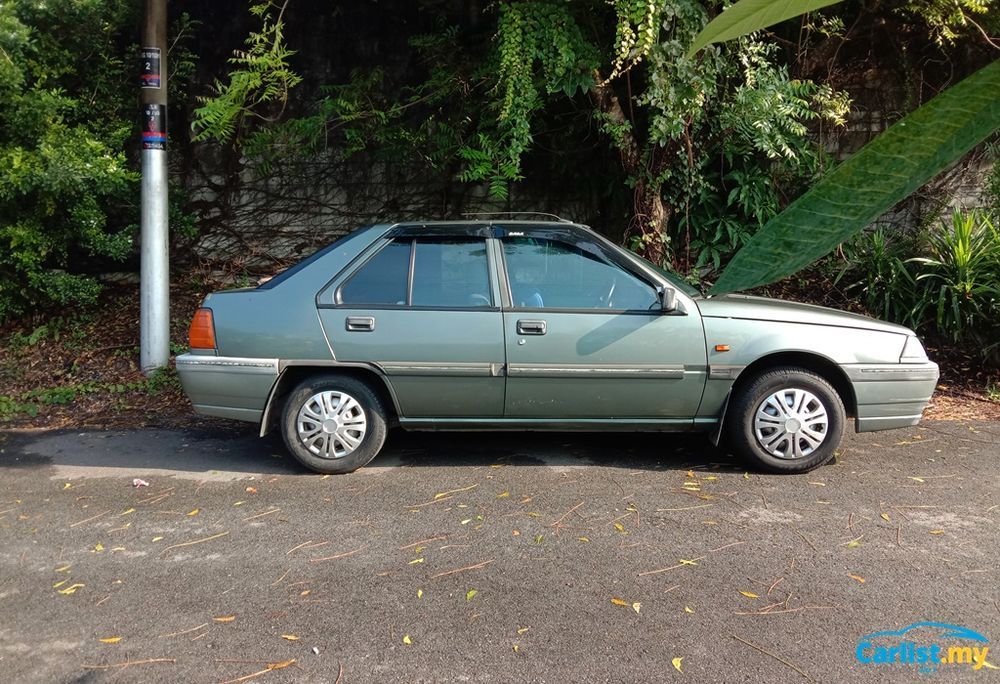 I had a few criteria to fulfil:
The car had to be cheap, very cheap
It had to be reliable
It had to be decently comfortable for my daughter
It must be easily maintained by virtually any mechanic
Parts had to be cheap
It had to be simple, facilitating small DIY repairs to save even more cost
It had to at least have air-con and a radio
I say again, it had to be very cheap…
I even toyed with the idea of buying the Perodua Axia 1.0E, which would have answered all my requirements, at just over RM23k. However, I did not want to get bogged down with another loan, and was enjoying the freedom from hire purchase loans over the last year or so.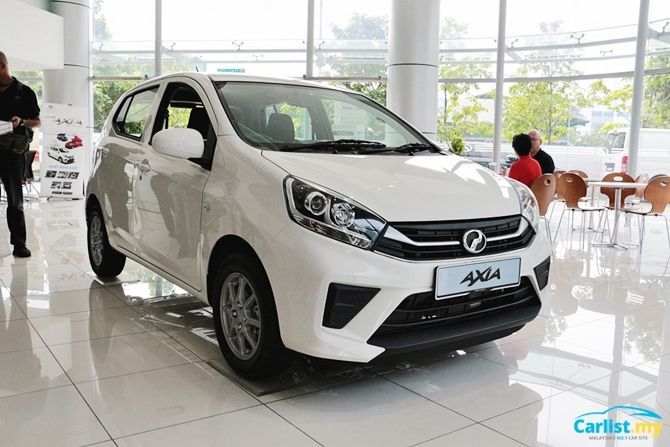 Therefore it had to be a used car, bought cash.
I'd set myself a budget of RM3-5k, which as you can surmise doesn't offer too many options for a Mercedes-Benz, or even a used Myvi for that matter. My search was narrowed down to a few proven cars, which are so simple, they hardly can go wrong. The original Proton Saga, Proton Wira, Honda Civic (EF), Toyota Corolla (AE92) or a Nissan Sunny.
Now it's worth remembering, that before there was ever a Perodua Myvi, these were that cars that mobilised families across the nation. They were cheap, very economical and almost reliable to a fault, which is why there's still a decent number of them on the roads even three decades on.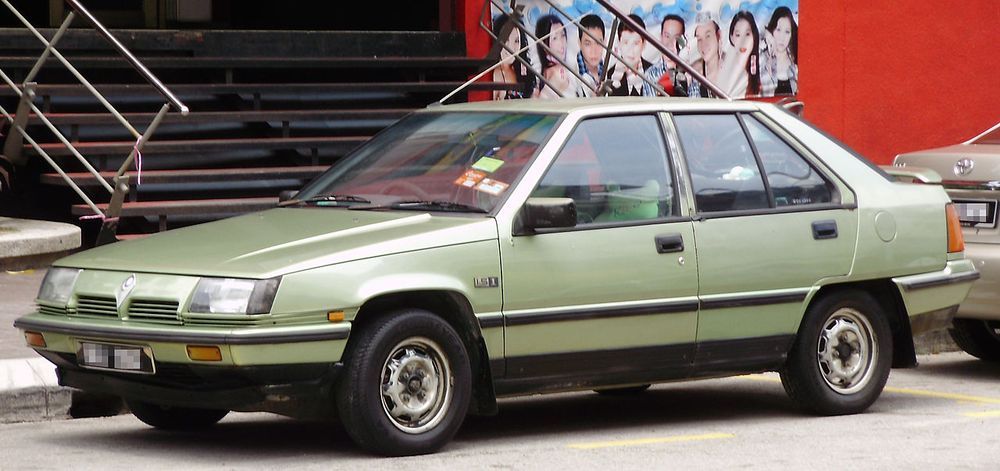 But the hard part was finding one that was decent enough that it won't require major immediate repairs and especially not be a Swiss-cheese rust bucket waiting to fall apart at the sight of a pothole. The integrity of the shell at the very least had to be intact.
Weeks of searches turned up nothing, good cars were out of budget (which is understandable, because there is a price to keep them running well), the cheap ones required too much work and everything in-between was out of reach given our MCO restrictions at the time.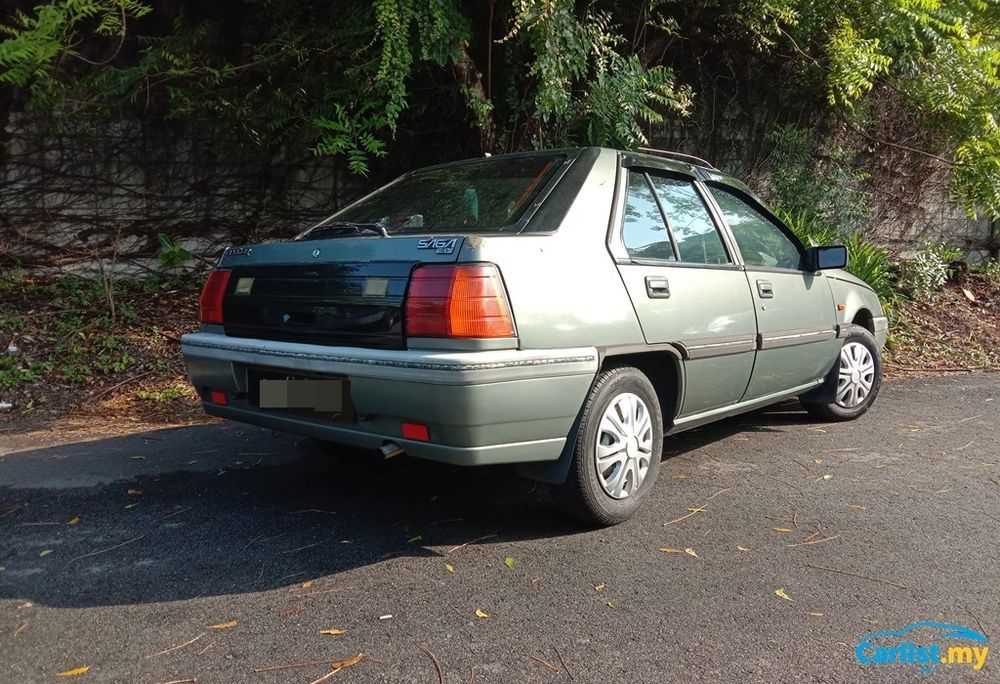 I hit a stroke of luck when my uncle said that he had just purchased a new Myvi, and was looking to get rid of the family's trusty 1993 Proton Iswara Aeroback. Given my desperation, sight unseen, with only some memory of how it looked and drove. I jumped at it. The price: RM1,600 (yes, I admit there was a friends and family discount – but heck, smartphones cost more, so how can I lose!).
Getting to grips with my Iswara
By any measure of the word, it was a steal. My uncle had done a top overhaul less than 2 years ago, the front suspension was renewed, the front tyres were new, save some electrical gremlins – everything worked.
The air-conditioning: sejuk beku, radio…check, wipers…check, lights…check, four seatbelts…check, working doors handles…check, big boot…hell yes! Oh, and it has a folding rear seatback for large items too…what more could I need?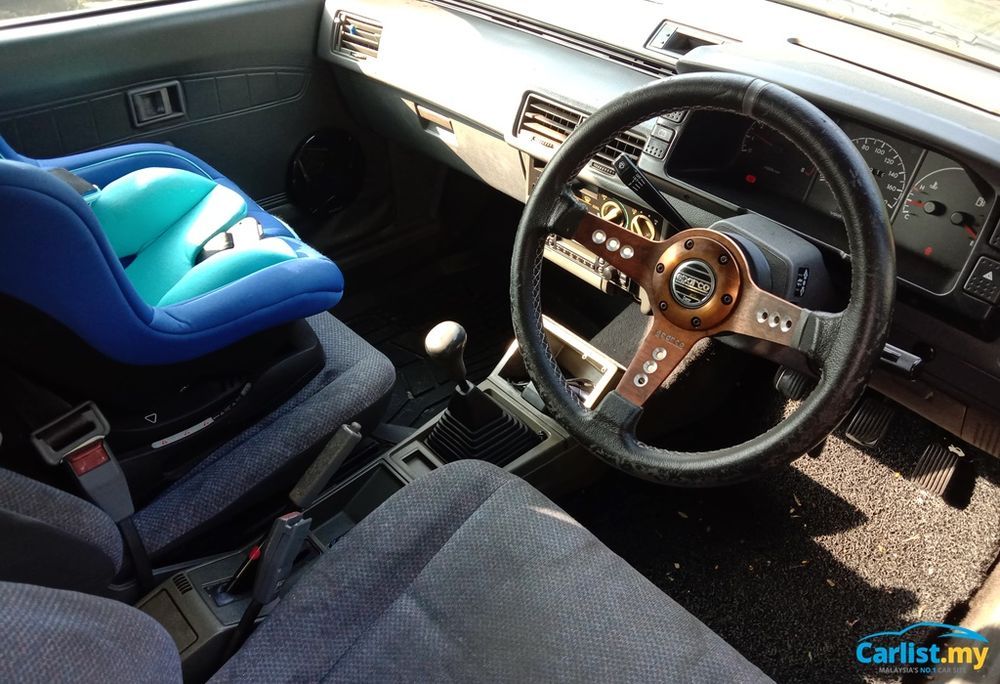 I'm not sure if I set the bar too low, but I was simply amazed by this little nugget of cheap motoring, which after 28 years still worked wonderfully well and was amazingly usable on so many levels.
In fact, the only things wrong with my Iswara were the rear wiper motor (destroyed by water seepage), the cabin light was broken, and one reverse light wasn't working.
How is it to drive?
It feels like a boat to steer, but it's so softly sprung it flattens most bumps around PJ without even knowing it. My particular car was upgraded with a power steering system at some point (the 1.3-litre base models were not offered with it) making it easy enough to whizz about in town and park in a tight spot.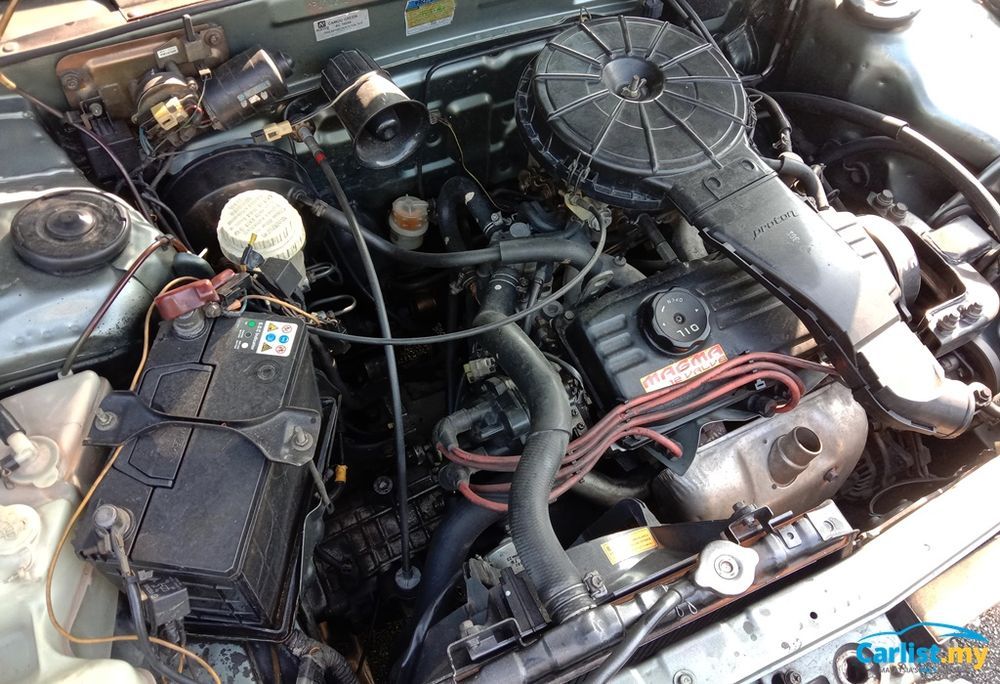 Power is decent enough as well. The Proton 4G13 engine 1.3-litre 12 valve models had just over 75hp from the factory, and it feels like I might still have around 50 of those ponies left to play with but I don't complain. It gets up to around 80km/h with relative ease and that's about as much as I need to get around. The car is geared pretty short, therefore, despite 5 forward ratios, the engine is already revving at around 2,600rpm (the sweet sport for good fuel economy) by the time you hit approximately 70km/h.
Given that it's a carburetted engine, fuel economy isn't superb, but I still get around 100km of travel for every RM20 that I pour into the 'old girl'. That roughly translates to 9.7 litres/100km at current fuel prices.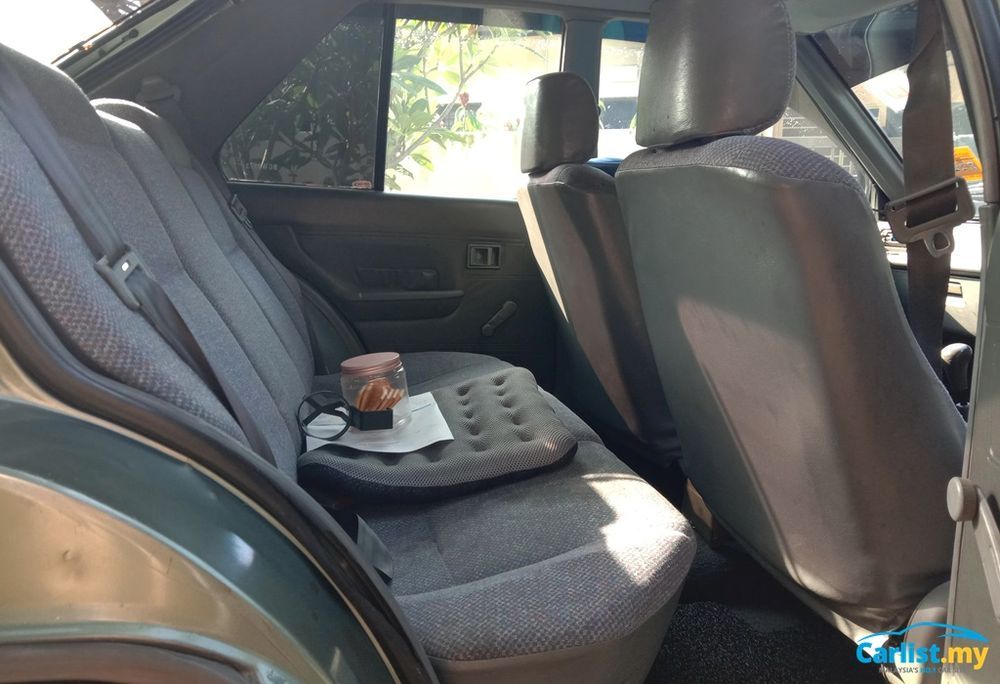 If you have not sat in an old car recently, the interior will feel a lot smaller than most modern cars. The first thing that will stand out is older cars have much less head and legroom at the back – with that said, we've travelled four at a time over a short distance and no one complains. My wife even says it's pretty comfortable at the back.
Refinement levels aren't great either, there are squeaks and rattles, but hey it's a 28-year-old car, and it's something I've gotten used to.
How cheap is cheap…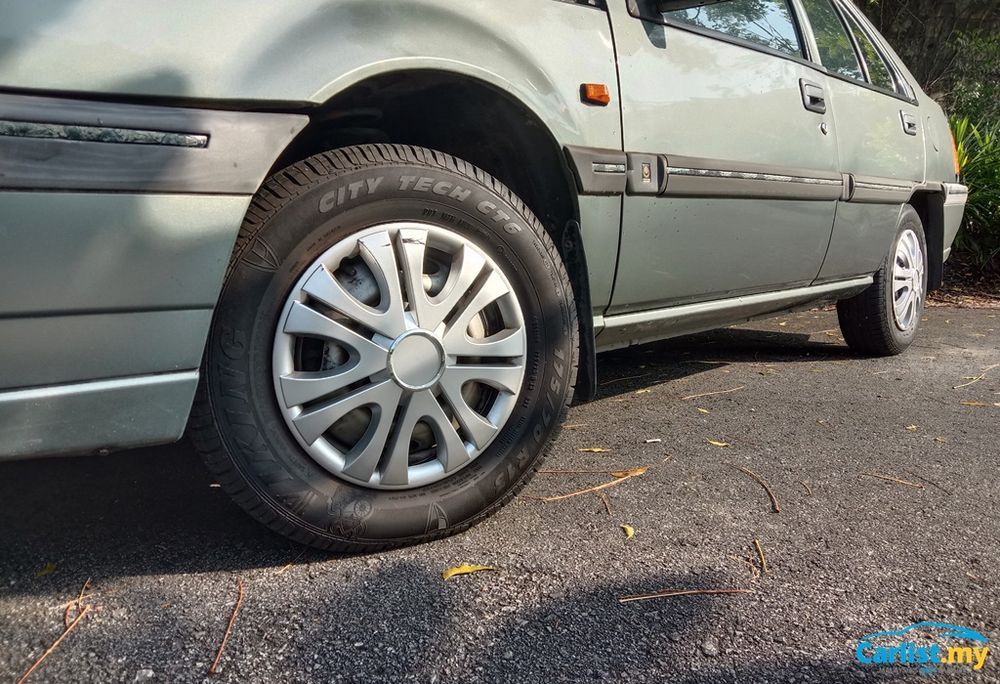 So we've established how cheap the Iswara is to buy, anywhere between RM2k and RM3K will secure you a decent runner. Just be diligent in looking out for rust around the wheel wells, door jams and boot base.
After getting the car, I managed to get some minor repairs done at the following prices. Note that in most cases, I purchase the parts from suppliers and get repairs done at my regular mechanic.
Air filter: RM8
Spark plugs x 4: RM17
Power steering belt: RM9
Oil change: RM85
Rear tyres: RM95-RM120/piece (depending on brand – my rear two costs around RM100 a piece)
Cabin dome light: RM14
Complete key and lockset inclusive ignition barrel: RM98
Front speakers: RM65 (old ones were water damaged)
Associated labour and wiring costs: RM150
Yes, I bought a power steering belt for less than a McDonalds Happy Meal.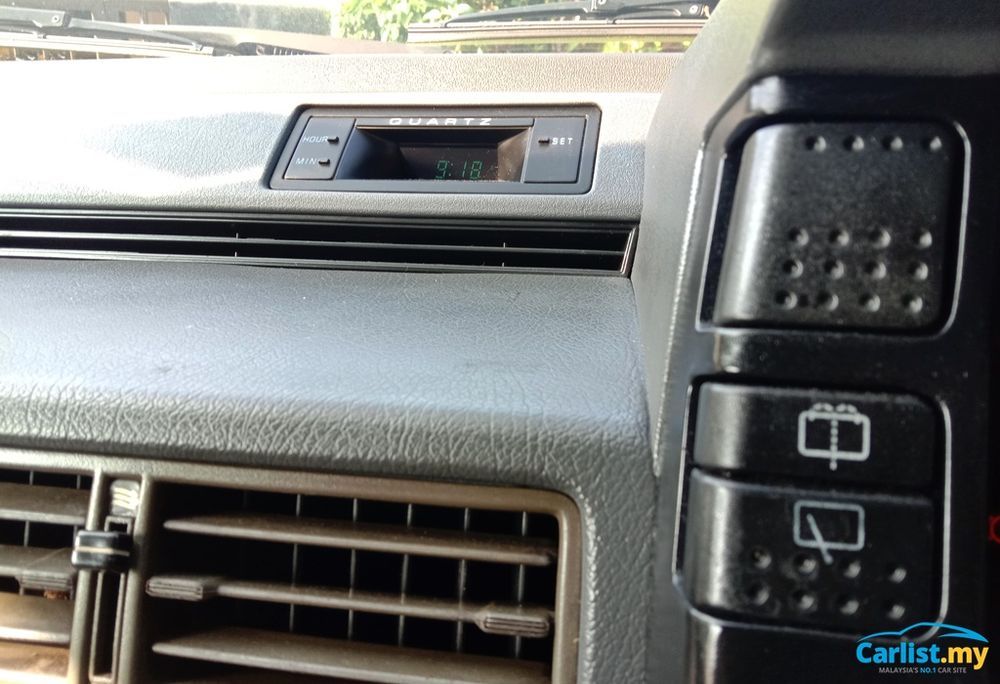 I still have some items to address, mainly a squeaky crankshaft main pulley (part costs around RM90), to refresh the brake fluids and pads and the rear wiper motor.
As with all the above repairs, parts are readily available and literally any mechanic can perform the repairs, many of which cut their teeth and learnt their trade working on cars like the Saga, Iswara and Nissan Sunny.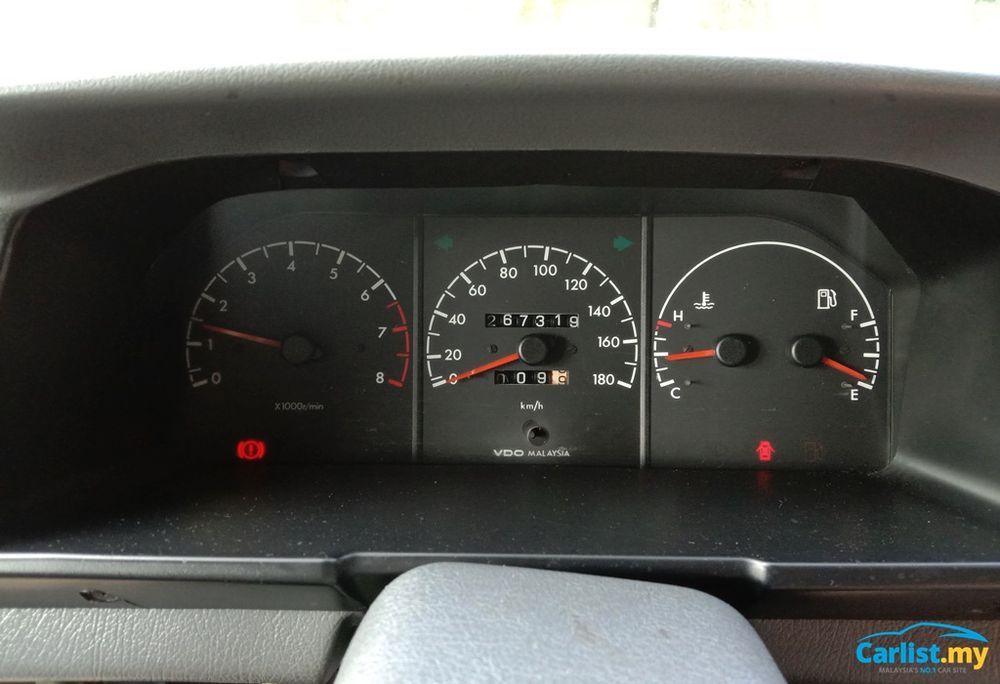 Conclusion
It's coming up to a year since I first got my Iswara, and I can honestly say I love it. It has stood the test of time, remains a steadfast workhorse as it was originally intended to be.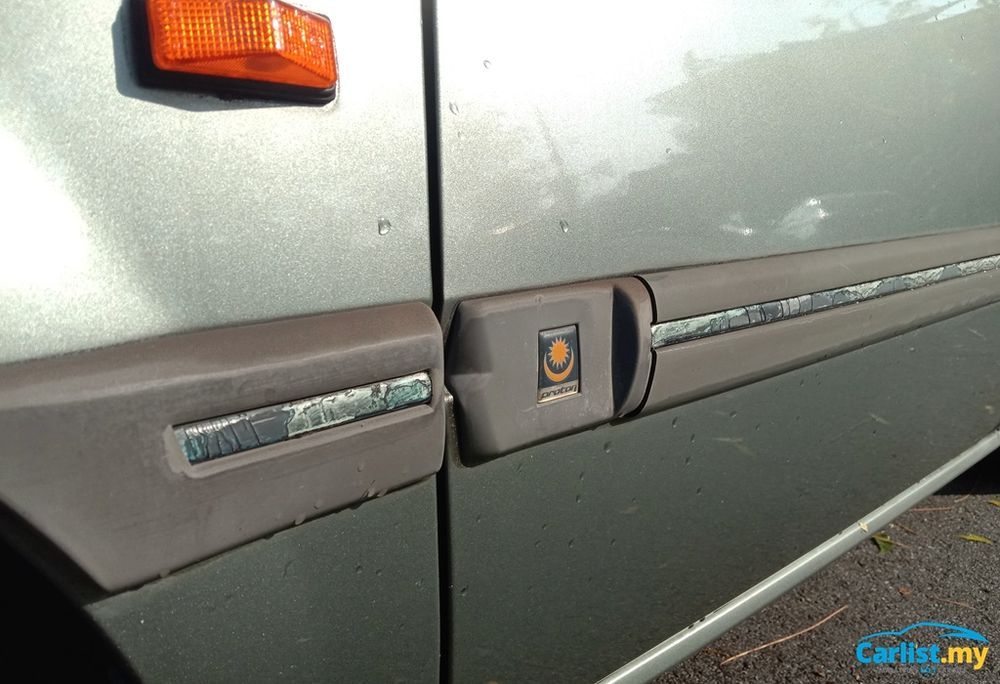 It's not perfect by any measure, but I always have a sense of gratitude for every journey it completes, and there's many more to come. I recently told a friend, that I might still sell my BMW E36 at some point, but my Iswara is going nowhere. I will upkeep and cherish it for as long as I can, and as the old saying goes, drive it till the wheels fall off.
---
---
---
---
Comments