The Rivian R1T Camp Kitchen Is One Of The Coolest Factory Optional Add-ons You Can Buy
Auto News The Rivian R1T's optional Camp Kitchen is something we need, even if we don't often go camping - it's that cool.
---
While the Rivian R1T Electric pickup truck is usually famously for its unique exterior design, range, and capabilities on and off-road, it's actually the storage compartment located under the rear seat that has garnered some attention recently.
Accessible from the outside through a small drop-down panel located between the rear doors and the rear wheels on either side of the bed, a particular Rivian R1T has recently been equipped with a kitchen and sink, perfect for those who wish to take the electric pickup for a spot of camping.
Called the "Camp Kitchen", the block which houses what looks like an induction cooker and a foldable sink is easily slid out from the Rivian's unique storage compartment where then Rachel, the designer of the Camp Kitchen explains that the Camp Kitchen is all modular so you can pretty much kit it out as you wish.
While the front side flips up an induction cooker and sink, the rear side of the Camp Kitchen has a couple of drawers, where a 30 piece set of utensils with pots and pans live.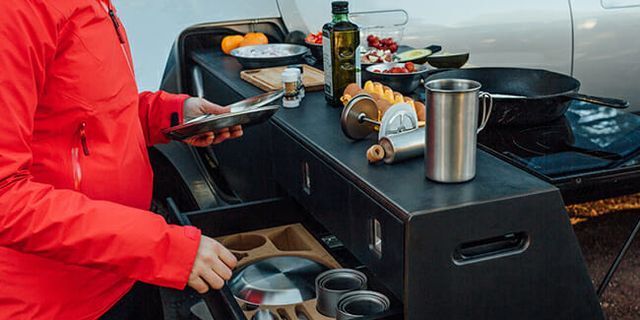 As cool as the Camp Kitchen is, buyers will have to shell out 5,000 USD for this useful bit of gear tunnel kit, but then again, it is one of the coolest factory options any automobile manufacturer has offered in a while.
The optional Camp Kitchen includes a two-burner electric cooktop, a countertop, a 15-litre water tank for the sink, and a 30-piece dishware set that includes plates, utensils and knives.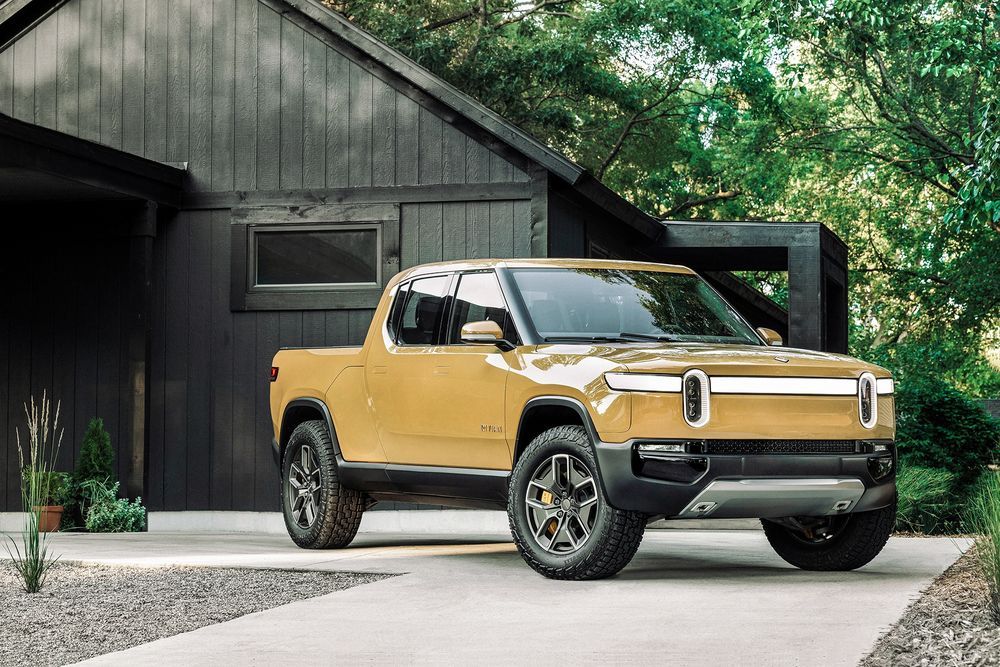 Customers who wish to purchase the Camp Kitchen with their Rivian R1T Launch Edition will have to wait a bit longer as the first deliveries of the electric pickup truck have been delayed after initially being scheduled for a July 2021 delivery.
Recent announcements have informed that customers will get their Rivians this month, but nothing seems to be clear just yet as to when they might be able to finally get it.
The Launch Edition Rivian had a price tag starting from USD 75,000 (RM309,192) and should come with 754 hp, 1120 Nm of torque with approximately 483 km of range.
---
---
---
---
Comments