Toyota Harrier 2021 Dilancarkan Di Malaysia – Harga Bermula RM249k
Auto News UMW Toyota secara rasminya telah melancarkan generasi keempat Toyota Harrier 2021 bagi pasaran Malaysia. Model yang diberi kod nama XU80 kini mendarat di negara ini setelah tidak sampai setahun pelancaran globalnya.
---
Toyota Harrier 2021 ini bakal menggantikan Harrier generasi terdahulu, XU60 yang dilancarkan di Malaysia pada 2018 lalu. Jentera baharu ini turut hadir dengan waranti tanpa had perjalanan selama 5 tahun yang semestinya memberikan ketenangan kepada pemilik kereta. Nak cari alat ganti keluaran kilang pun tak susah sebab Toyota sendiri dah sahkan bahawa alat ganti kereta mereka semuanya 'ready-stock'! Diharapkan pengguna X50 dan X70 tabah membaca artikel ini.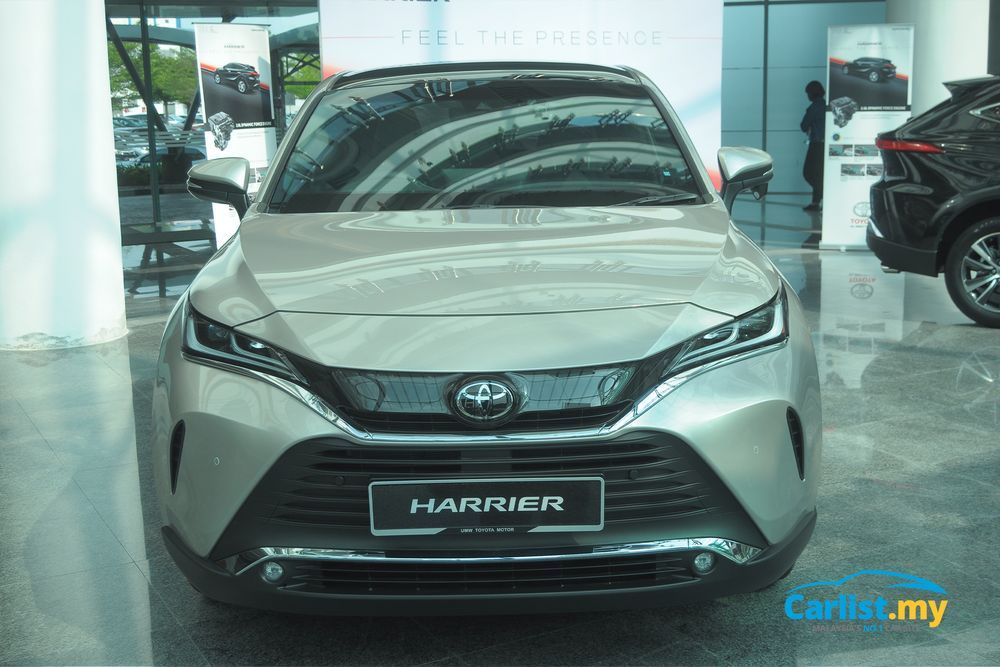 Sebelum apa-apapun, jom kita lihat secara ringkas terlebih dahulu mengenai spesifikasi Toyota Harrier 2021 ini.
Spesifikasi
Enjin: Empat Silinder 2.0L Dynamic Force, 16-Valve DOHC; VVT-iE & VVT-i
Kuasa: 173PS / 6,600rpm
Tork: 203Nm / 4,400 – 4,900rpm
Transmisi: CVT with Sequential Shiftmatic
Keselamatan: Toyota Safety Sense, Autonomous Emergency Braking, Adaptive Cruise Control, Lane Centring Assist, Lane Keeping Assist, Blind Spot Monitoring dengan amaran trafik dari belakang serta lampu tinggi adaptif, tujuh beg udara, Stability Control dan cangkuk ISOFIX.
Harga: RM249,706.50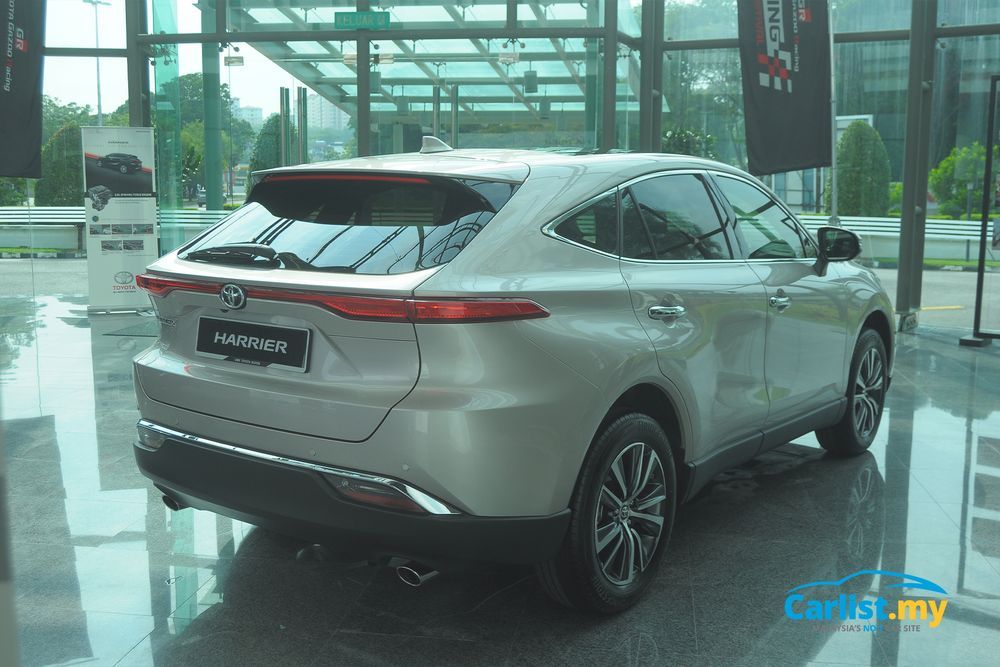 Generasi baharu Harrier ini tenyata lebih besar dan rendah daripada generasi sebelumnya. Rekaan badannya menekankan ciri-ciri yang lebih bersudut dan bersegi memberikan gambaran yang lebih sporty pada jentera ini. Seperti SUV premium zaman sekarang, Harrier 2021 mempunyai garis atap yang miring untuk memberikan gambaran siluet seperti 'coupe'.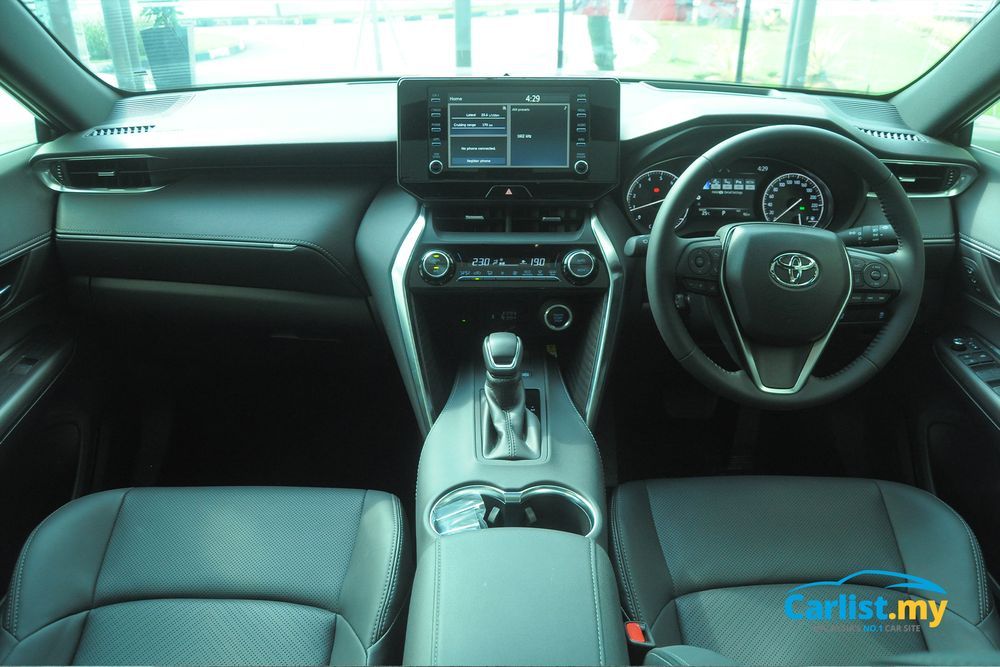 Designer Toyota menerapkan konsep 'Dignified Elegance' bagi model baharu Harrier ini yang meliputi bahagian dalaman dan luaran kereta ini. Selain daripada gaya rekaan dalaman yang menarik, SUV ini turut menggunakan bahan serta kemasan berkualiti tinggi.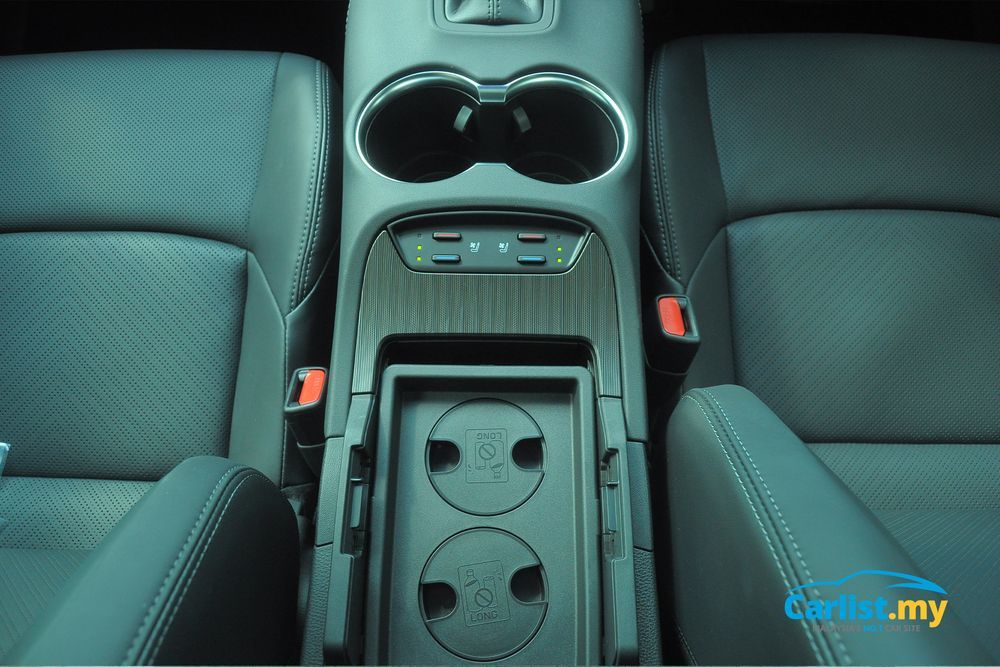 Selain daripada ciri-ciri kemewahannya dipertingkat, ciri-ciri keselesaan Toyota Harrier 2021 ini turut diberi perhatian sepenuhnya. Kadar gegaran, bunyi bising serta kekerasan (NVH) telah dikurangkan memberikan pemanduan yang lebih selesa serta keadaan kabin yang lebih senyap.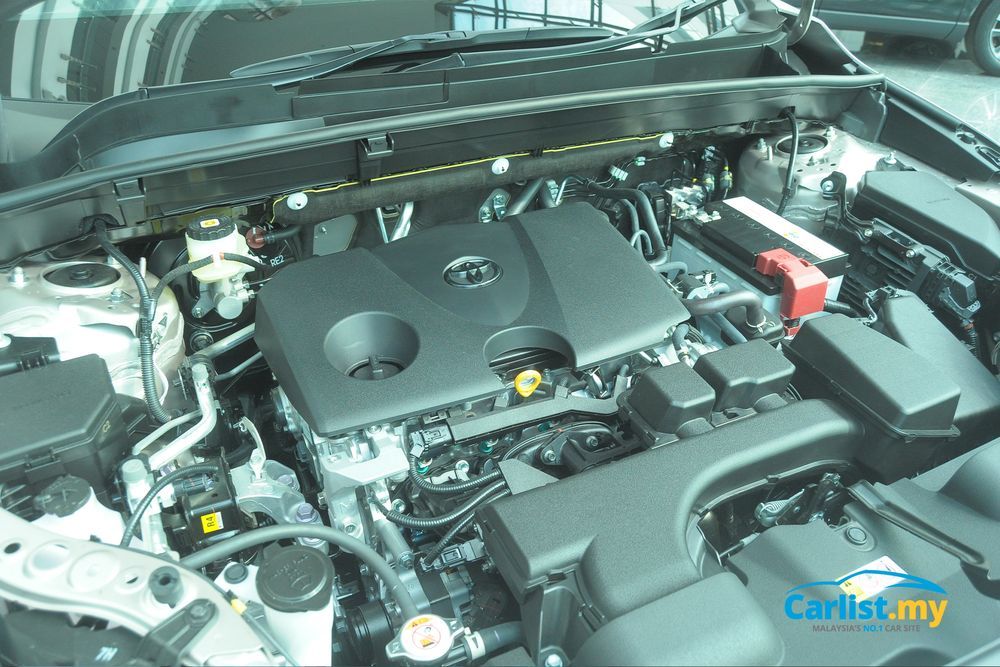 Toyota Harrier 2021 dikuasakan oleh enjin terbaru Toyota (M20A-FKS) Dynamic Force 2.0L empat silinder NA yang memberi output 173PS dan 203Nm tork di antara 4,400rpm dan 4,900rpm. Enjin ini lebih efisien dan berkuasa hasil daripada sistem dual variable valve timing yang merupakan teknologi Toyota yang paling canggih. Jentera ini menggunakan pacuan roda hadapan dan dipadankan dengan transmisi Direct-Shift CVT yang menawarkan 3 mod – Eco, Normal, Sport.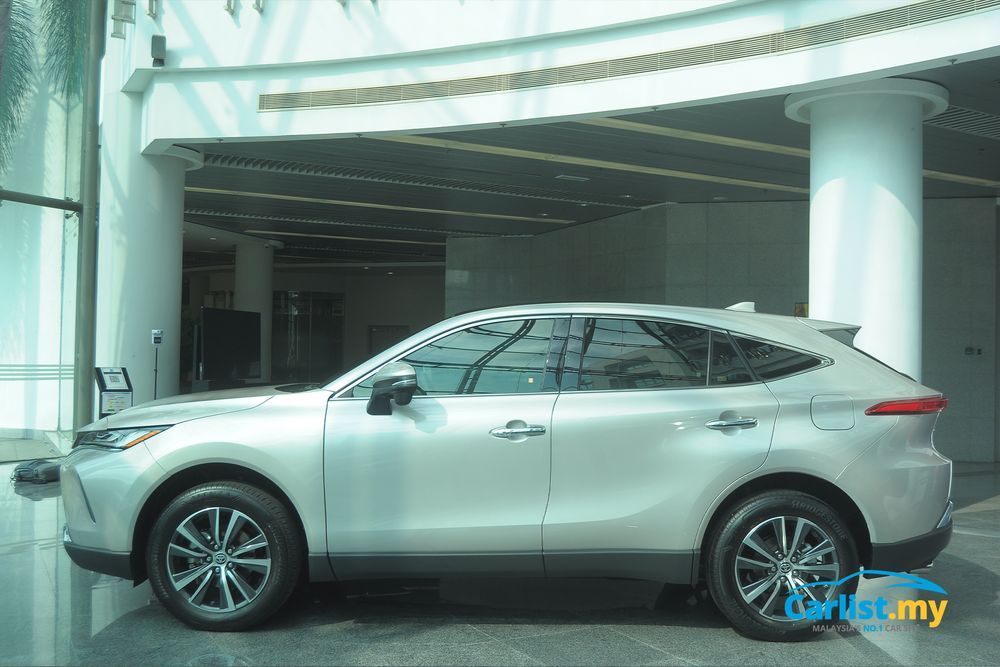 Generasi terbaharu Harrier ini dibina berdasarkan platform Toyota New Global Architecture (TNGA-K). Harrier 2021 direka dengan struktur badan yang lebih kukuh dengan pusat graviti yang lebih rendah. Tahap kelebaran kenderaan ini dinaikkan 20mm sementara jarak rodanya pula ditambah 30mm berbanding Harrier generasi terdahulu. Cuma ketinggian model baharu ini sahaja telah dikurangkan sebanyak 30mm.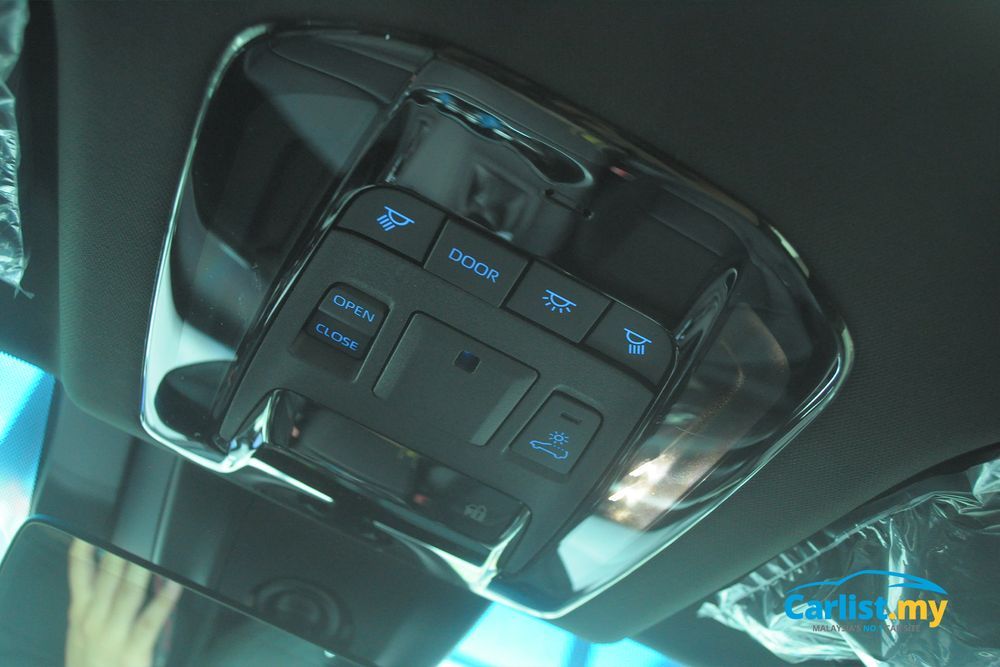 Dari sudut keselamatan, kenderaan ini hadir dengan 7 beg udara, teknologi Toyota Safety Sense (TSS) yang meliputi Pre-Crash System (PCS), Lane Departure Alert (LDA), Lane Keeping Assist (LKA), Lane Tracing Assist (LTA), Dynamic Radar Cruise Control (DRCC) dan Auto High-Beam Systems (AHS).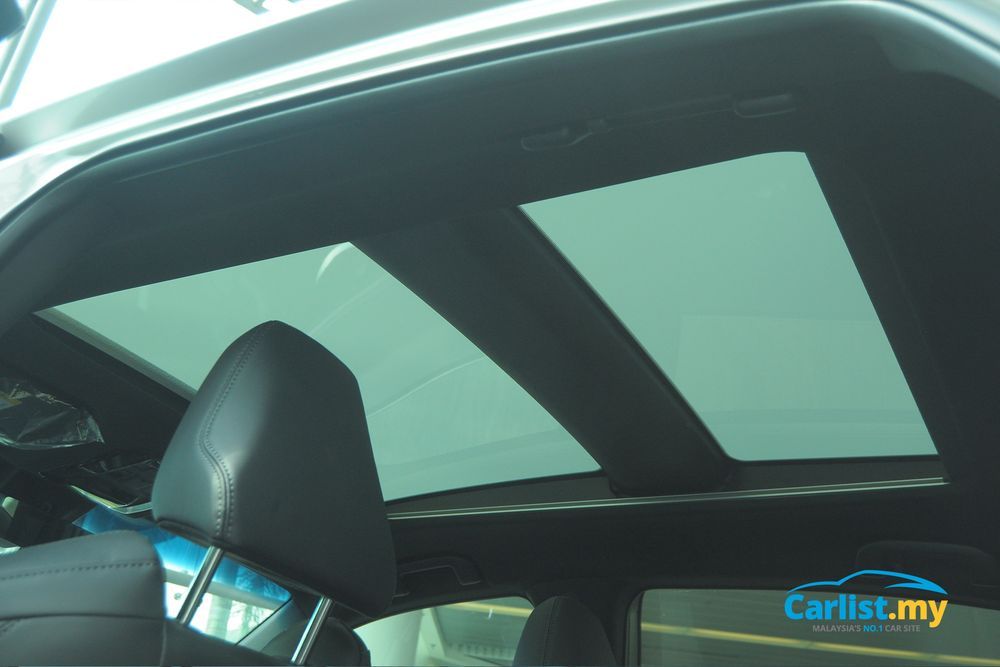 Yang paling menarik, SUV ini dilengkapi Panoramic Sunroof yang dilengkapi dengan cermin electro-chromatic yang boleh digelapkan mengikut arahan, 12-way power adjustment bagi tempat duduk pemandu, Head-Up Display (HUD), paparan infotainment 8-inci dengan padanan Apple Carplay dan Android Auto, pengecas tanpa wayar, sistem pendingin hawa dual-zone dan auto boot dengan sensor kaki.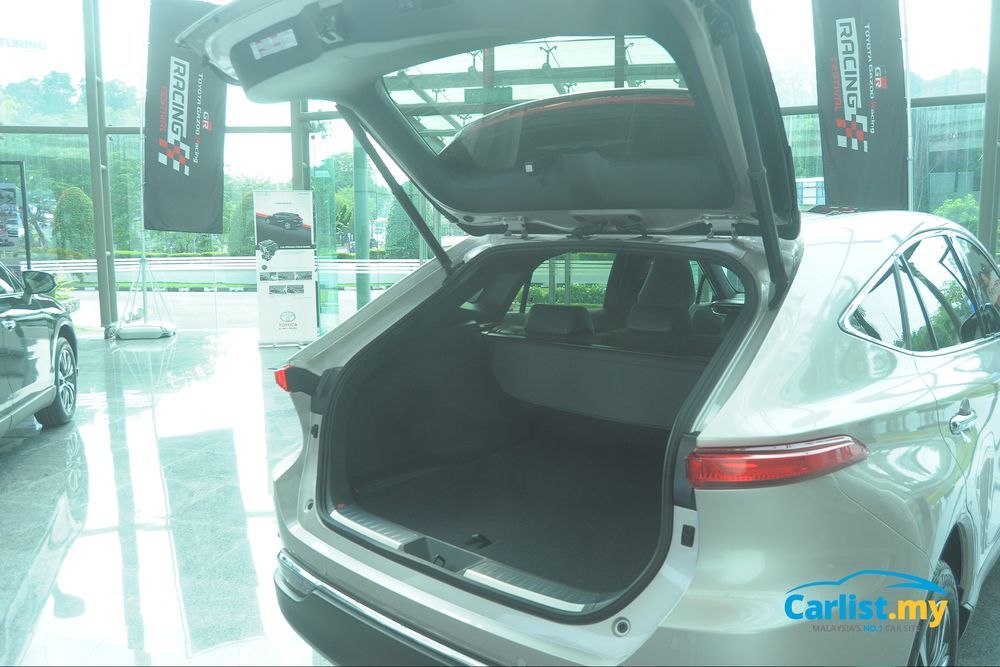 Untuk pengetahuan anda, Toyota Harrier 2021 merupakan unit CBU yang diimport terus daripada kilang Toyota di Jepun. Hanya satu varian bagi model ini ditawarkan iaitu 2.0 Luxury pada harga RM249,706.50 (OTR tidak termasuk cukai jalan dan insurans) dan dikira sekali dengan rebat SST 50%. Harga ini sah sehingga 30 Jun 2021, sebelum ia dinaikkan menjadi RM259,000. Terdapat 5 pilihan warna yang ditawarkan iaitu Steel Blonde Metallic, Slate Grey Metallic, Precious Black, Dark Blue Metallic; and the signature White Pearl Crystal Shine.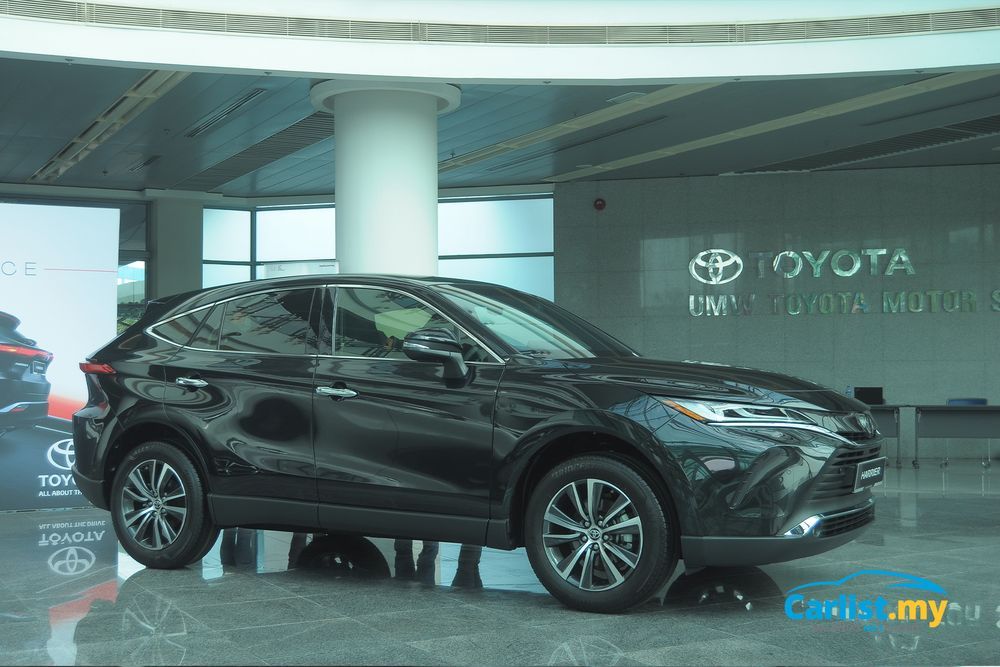 Dengan harga seperti itu, anda rasa on ke tak on Toyota Harrier 2021 ni?


For more latest car news, reviews, car buying guides and videos visit us at Carlist.my Auto News.
Check out all the best new & used car deals in Malaysia at Carlist.my.
Sell your car fast with the best offer? Visit us at CarlistBid.my.
Get the latest new car promotions at New Car website now.
---
---
---
---
Comments