Video: If Tesla Has A Boat Mode, The Volvo XC40 Recharge Has A Submarine Mode
Auto News Did you know the Volvo XC40 Recharge has a Submarine Mode? Another day, another Volvo stunt showing how their cars are one of the best and safest vehicles on the market.
---
Remember that Tesla Model 3 story we wrote about the other day where it had this thing called Boat Mode? Well, not to be undone, Volvo has something similar, but instead of having a Volvo traverse through water, Volvo has instead submerged the XC40 Recharge underwater.
If Tesla has Boat Mode, the Volvo XC40 Recharge has a Submarine Mode.
Usually, automakers will take their vehicles through a wading test to prove that their electrical systems are impervious to water damage, but in usual Volvo fashion, they have to taken it up a notch and had the Volvo XC40 Recharge completely submerged underwater just to prove that their car is totally 100 percent safe.
The test subject is an XC40 Recharge, a full BEV Volvo SUV which has been touted to arrive in Malaysia soon. The test begins with Volvo showing off the XC40 Recharge, whereby a crane picks one up before it is placed into what looks like a giant fish tank, occupied by some fish.
After being submerged in the tank for some time where the fish and the BEV Volvo live harmoniously, a technician then decides to drive the XC40 Recharge out of the tank via remote control.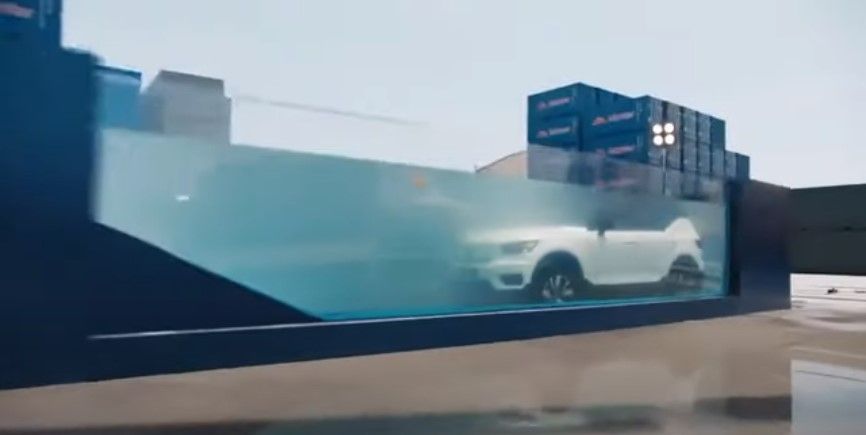 The takeaway from this we suppose is that the XC40's electric drivetrain system is waterproof for a certain amount of time, as it was able to drive itself out after being submerged. Fish swimming around the SUV also shows that the electrical system is sealed airtight.
Tests like these are usually done with slightly modified cars, so don't go submerging your XC40 Recharge, please. We know many Malaysians like to try their luck during a flood, but be sure you have enough money in the bank to repair the car if anything does go wrong.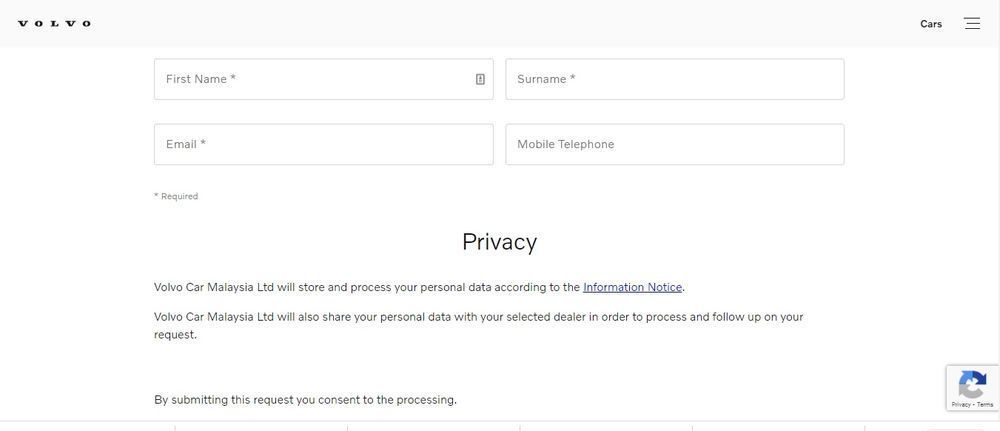 Volvo Car Malaysia began to register interest for the Volvo XC40 Recharge in Apri this year, strongly hinting at the possibility that Volvo's first-ever Battery-Electric Vehicle (BEV) will be introduced here very soon.
For now, the page on their local website serves as a precursor to the eventual introduction of the BEV, and allows the company to gauge interest for its new car amongst the buying public. So if you guys really want it, you know what to do!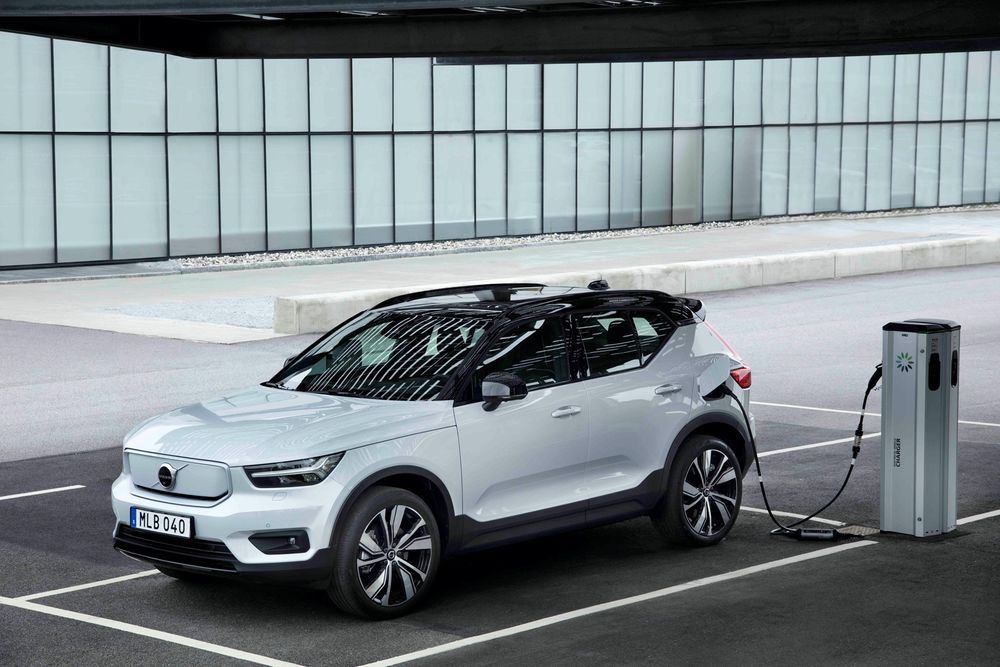 The XC40 Recharge is built from the ground up as a BEV and boasts a 78kWh battery embedded low within the centre of the vehicle; protected by a safety cage. The battery power two motors, one at both axles, for a combined power output of 408PS and 660Nm (in P8 form).
The XC40 Recharge is claimed to deliver up to 418km (WLTP standards) of driving range with a full charge. The battery requires around 40mins to juice up to 80 percent capacity with a 150kW DC fast charger (or around 2 hours for a full charge with DC charger), or roughly 8-10 hours with an 11kW AC Wallbox charger. Performance numbers read 4.9 seconds for the 0-100km/h sprint onto a limited top speed (as all Volvo models are) of 180km/h.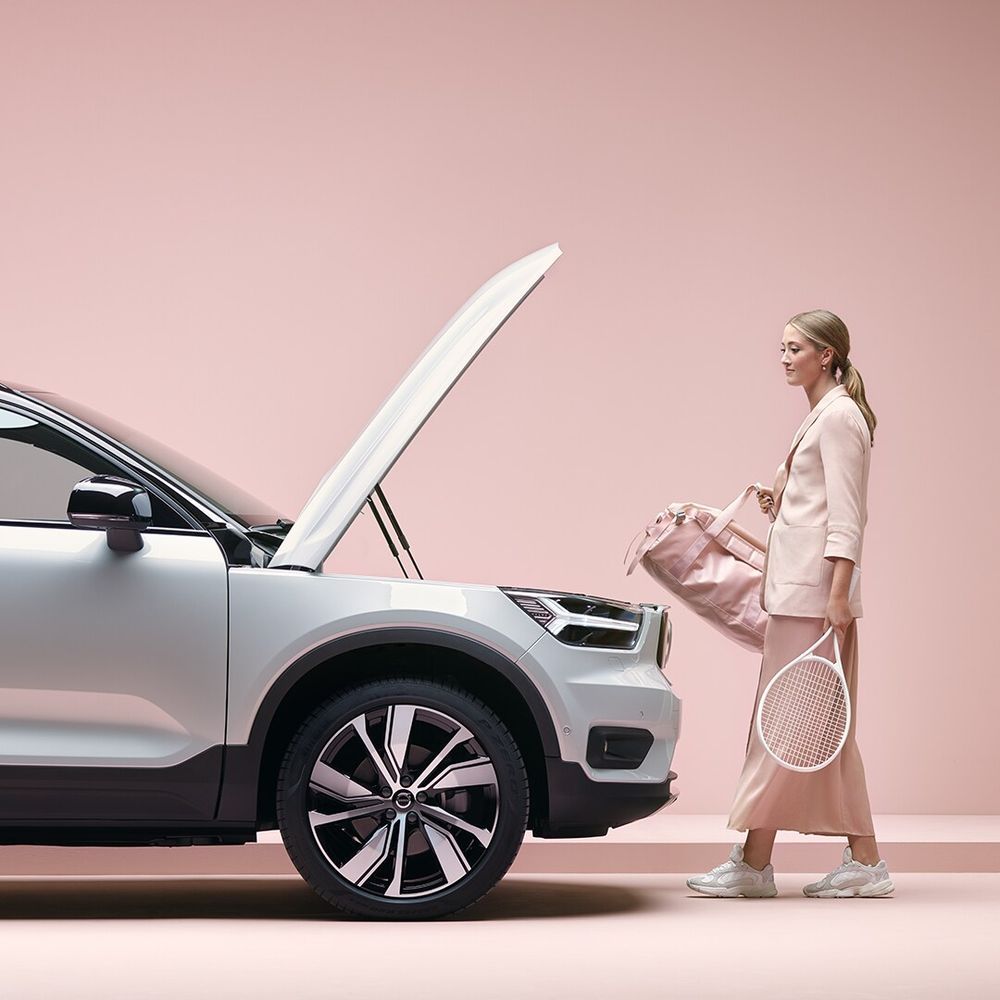 Introduced to the Thai market back in April, the XC40 Recharge is priced at THB2,590,000 (approximately RM345k), and is supplied with a 5-year/ 150,000km warranty, 5-year/ 100,000km free scheduled service program, free Wallbox EV charger with 2 years warranty (inclusive of installation and a home electrical health check) and free recharging (with 'EA Anywhere') for the first two years.
Would you dare take your Volvo XC40 Recharge diving?

For more latest car news, reviews, car buying guides and videos visit us at Carlist.my Auto News.
Check out all the best new & used car deals in Malaysia at Carlist.my.
Sell your car fast with the best offer? Visit us at CarlistBid.my.
Get the latest new car promotions at New Car website now.
---
---
---
---
Comments