Volvo launches V40 Adventure Package and Life Paint with Cyclists in Mind
Auto News Volvo Car Malaysia, in partnership with its authorised dealer, Clear Marque Sdn Bhd, and Go Sportz Sdn Bhd, the organisers of the recent RHB-Shimano Highway Ride launched Volvo Life Paint and the Volvo V40 Adventure Package in a brief ceremony at the Kajang Selatan Toll Plaza.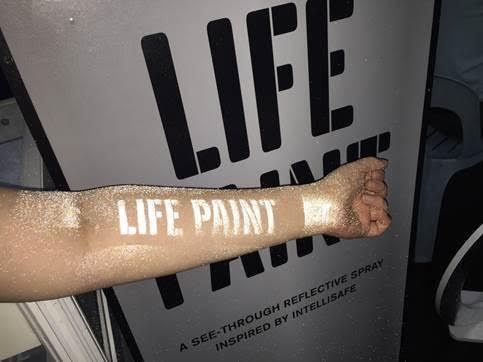 The launch was held in conjunction with the RHB-Shimano Highway Ride – a night cycling event which sees the participation of over 3,000 cyclists from 16 countries. The event presents a perfect opportunity to demonstrate Volvo's innovative technologies, developed to increase the safety of cyclists on our roads.
Made in collaboration with Albedo100, the Volvo Life Paint is a unique water-based reflective spray that is invisible by daylight but glows brightly under the direct glare of car headlights, increasing the visibility of cyclists at night.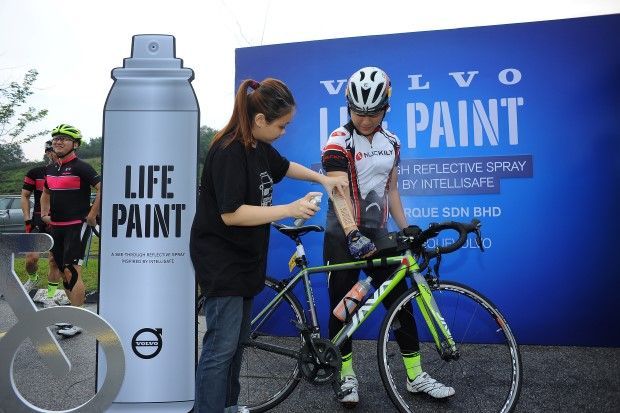 "Volvo Life Paint is a great complement to the other active safety systems that are already available in our model range – an excellent example of this is the Pedestrian and Cyclist Detection System which automatically detects and avoids collisions with pedestrians or cyclists," said Stegland.
Throughout the event, interested members of the public could either purchase or pre-order their own Volvo Life Paint exclusively with Volvo's authorised dealer, Clear Marque Sdn Bhd.
In addition to the Life Paint, Volvo Car Malaysia also launched the Volvo V40 Adventure Package which features useful accessories aimed at Volvo owners with an active lifestyle. Part of the available packages include frame-mounted bicycle holders (RM435), load carriers (RM2,101), bumper dirt covers (RM352) and load compartment mats (RM776).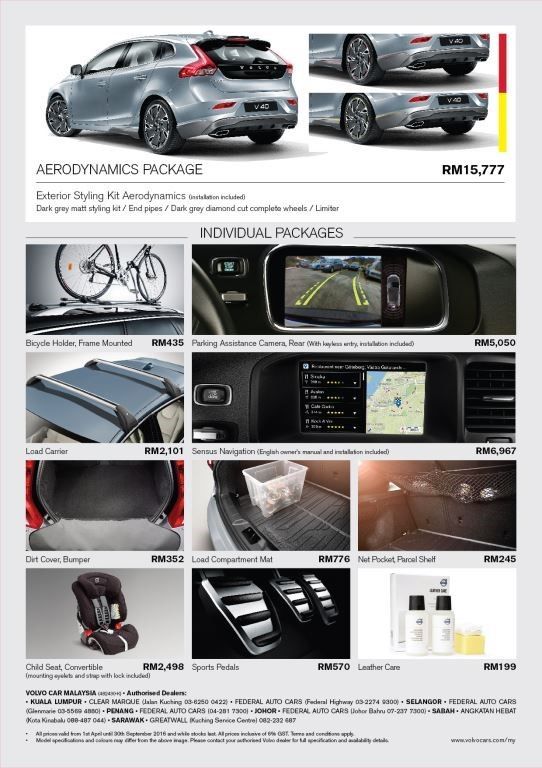 According to Volvo Car Malaysia, the Life Paint is priced at RM110 inclusive of 6% GST and will be available for order at other authorised Volvo dealers nationwide, starting only in mid-May 2016. Customers ordering via Clear Marque Sdn Bhd will be the first to receive their Volvo Life Paint.
---
---
---
Comments