We May Never Have Another Mitsubishi Evo – But We Do Have The Triton Adventure X
Reviews Roughly five years ago, Mitsubishi formally announced, that they would be killing off the Mitsubishi Evolution or Evo for short, the most storied nameplate in the company's history – given its rich motorsports heritage – as Mitsubishi pandered towards SUVs with plug-in hybrid and battery electric vehicles as the core of their product strategy.
---
With the demise of the Evo, every single sporting nameplate Mitsubishi had ever created was resigned to the annals of history – the 3000GT/GTO, FTO, Airtrek, Starion, Galant, and Lancer – all gone!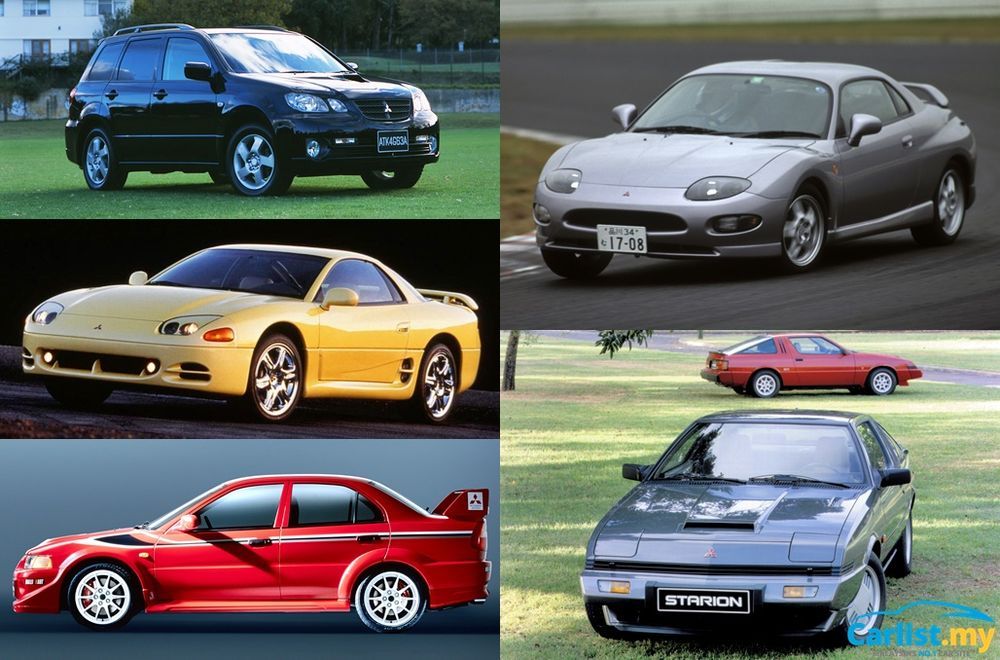 In 2015 they introduced the Japan-only Evolution X Final Edition – a tribute to the 10-generations of the hallowed nameplate, which stretched back to 1992. Mitsubishi fans all over the world hated this news, which was made even worse by the fact that the Evo's closest rivals, the Subaru WRX, was still in production at the time.
However, it wasn't the fact that the Evo had died, it was how it died.
It was basically 8 years old (in 2015), so it was a car that only appealed to die-hard enthusiasts, to others it was just an outdated sedan.
It was being outsold by cheaper cars such as the Renault Megane RS, Honda Civic Type R, and Volkswagen Golf R.
It was also being outdriven by those very cars, which all had new-age engines, electronic aids, and newer chassis technology.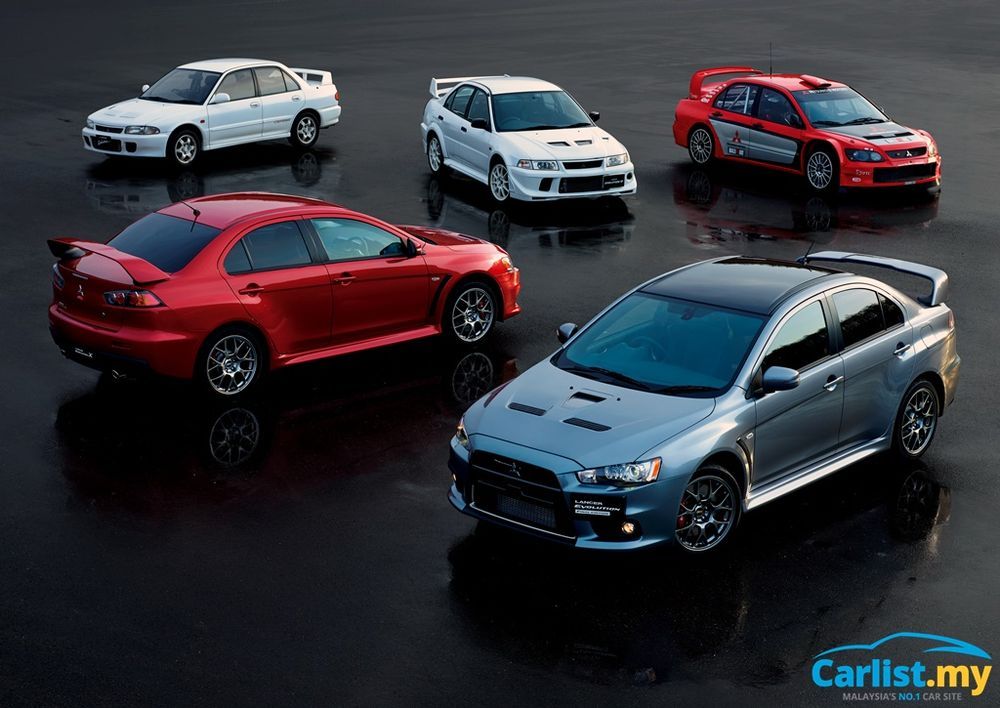 An evolutionary return perhaps?
A glimmer of hope, if you want to call it that – was the Mitsubishi e-Evolution (e-Evo) Concept – first shown at the 2017 Tokyo Motorshow, a modern retake on the concept of a sporty compact, albeit in an SUV form, but now with the underpinnings of a performance electric powertrain. In addition to being an electric SUV, the "e-EVO" would parlay on Mitsubishi's wizardry in all-wheel drive chassis and powertrain technology.
However, in the years since its debut, we have yet to hear any concrete production plans.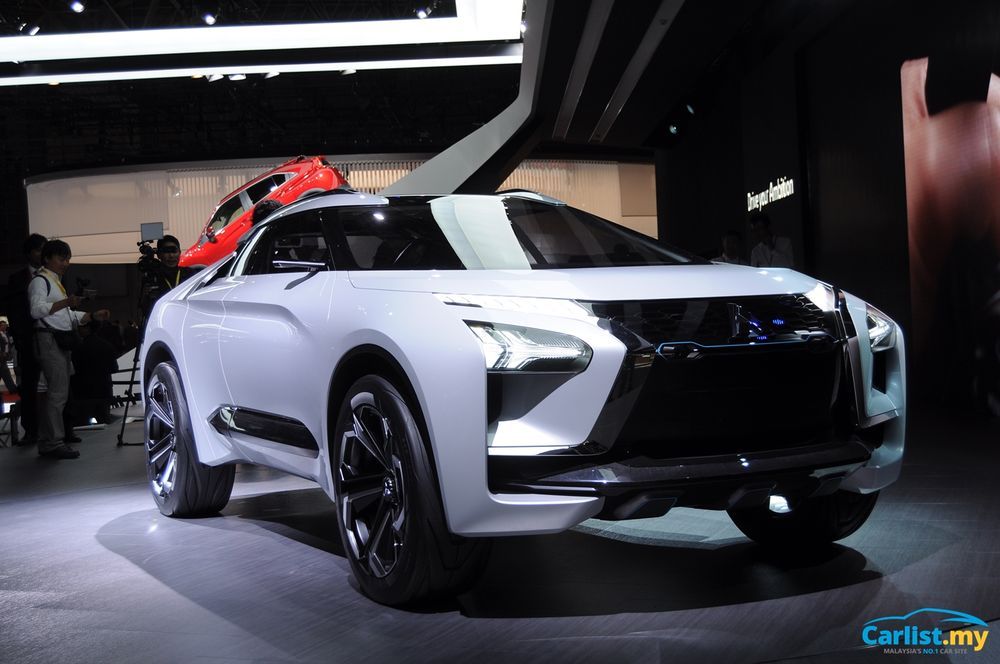 There were also hushed whispers of the return of an Evo, but as a front-wheel drive hatch, courtesy of some platform sharing with the venerable Renault Megane RS, given Mitsubishi's ties to Renault, through the Renault-Nissan-Mitsubishi Alliance. However, with the engine bumped up from 1.8-litres (in the Megane) to 2.0-litre to produce a claimed 340bhp.
The rumours stop there, though.
So, they're about as boring as boring gets right?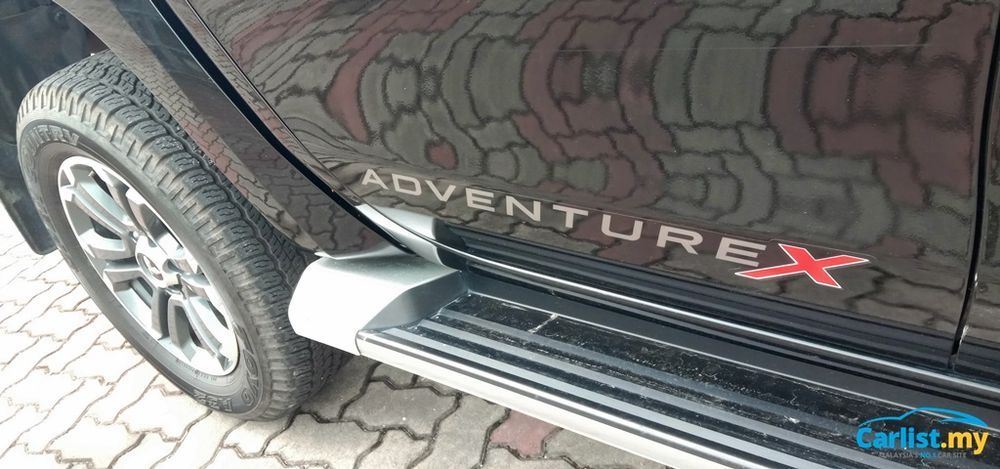 Well, not quite, while Mitsubishi may have lost all of their hallowed models, they have not lost some of that engineering mojo that made all those great cars. Having recently revisited Mitsubishi's topmost pickup variant - the Mitsubishi Triton Adventure X – we realised that they still know how to turn a wheel in anger.
Specifications for the 2020 Mitsubishi Triton Adventure X
Engine: 2.4-litre MIVEC 4-cylinder, common-rail turbodiesel (4N15)
Power: 181PS at 3,500rpm
Torque: 430Nm at 2,500rpm
Transmission: 6-speed automatic, Part-Time 4WD (Super Select 4WD II)
Safety: 7 airbags, ESC, Forward Collision Mitigation (FCM), Blind Spot Warning with Lane Change Assist (BSW with LCA), Rear Cross Traffic Alert (RCTA), Hill Descent Control (HDC), Hill Start Assist
Origin: Imported from Thailand
Price: RM137,900 excluding insurance
Nevertheless, it's still a pickup truck, not a rally-bred street warrior…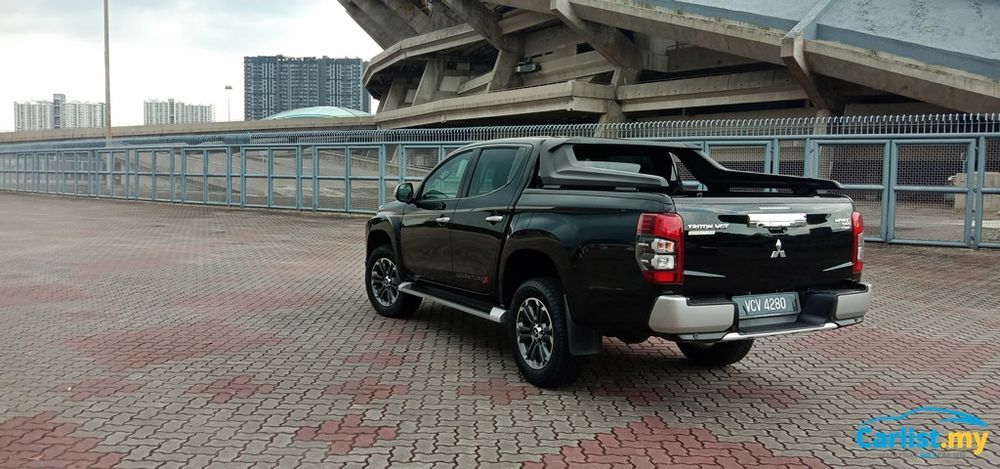 Part of the long-standing appeal of the Evolution was that it was simple four-door sedan based on the Lancer, i.e.: it was a four-seater with a nicely sized boot, but a consummate hoon-machine when pushed to its limits. Now, the Triton Adventure X is nowhere near as fast, granted, but it is devilishly quick for a pickup truck.
Mitsubishi was the first company to adopt aluminium alloys in the construction of the diesel engine, which delivered up to 30kg reduction in overall engine weight. In addition, the Adventure X was also the first pickup truck in its segment to feature variable valve timing, carrying on the MIVEC name that featured in latter-generation Evos.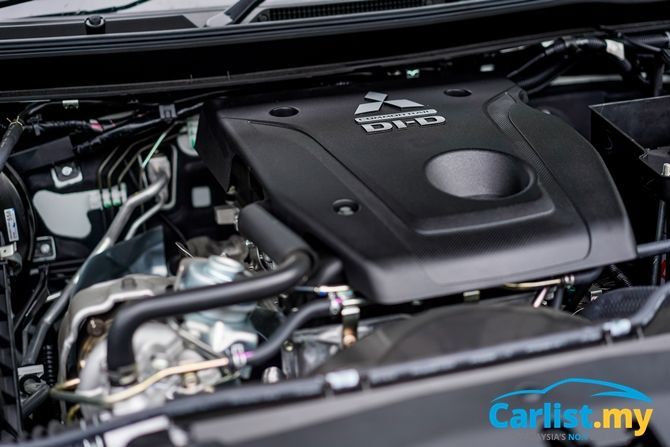 When coupled with turbodiesel torque – this gives the Adventure X a rather good turn of speed. On the highway, the Adventure X will hit speeds of 140km/h with relative ease, push harder and it will touch 180km/h with enough road, giving it just as much performance as most sedan cars.
Though the engine does feel a tad underwhelming low down in the rev range, at just under 2,000rpm, once it gets past that mark though, the power is punchy and consistent right up till the engine's redline. The engine makes light work of climbing hills or overtaking.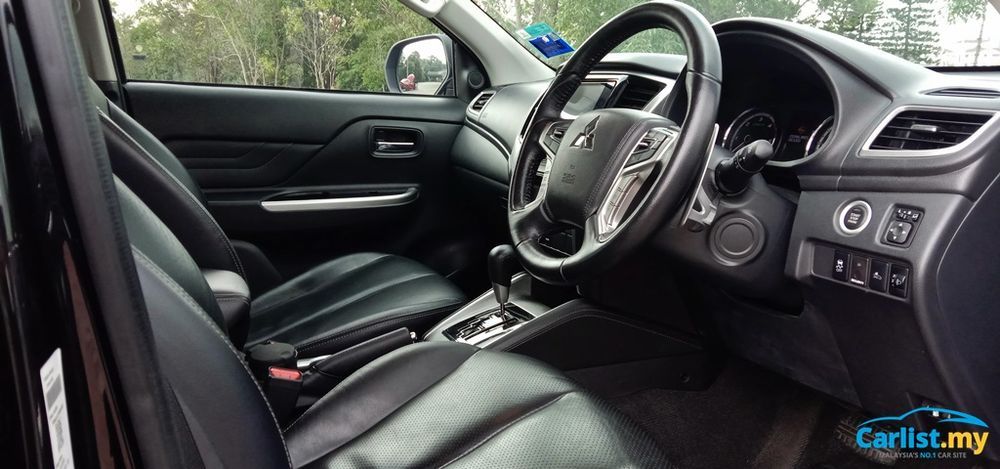 Steering mounted paddle shifters are another uncommon feature on a truck, which makes it easy to downshift or upshift between the 6-speed automatic gearbox. The transmission is quick and feels well built, however, a little a bugbear is the somewhat notchy gearshifts in the first two upshifts.
The lighter engine also gives the Triton a rather agile front end – uncharacteristic to that of a typical pickup truck. In cases where other trucks have a delay in response between turning the steering wheel and the front axle pitching into the corner, the Triton moves with a lot more urgency and confidence. Steering feedback is also surprisingly good; given trucks typically have a more 'loose' steering rack gearing, which is a trade-off for going off road.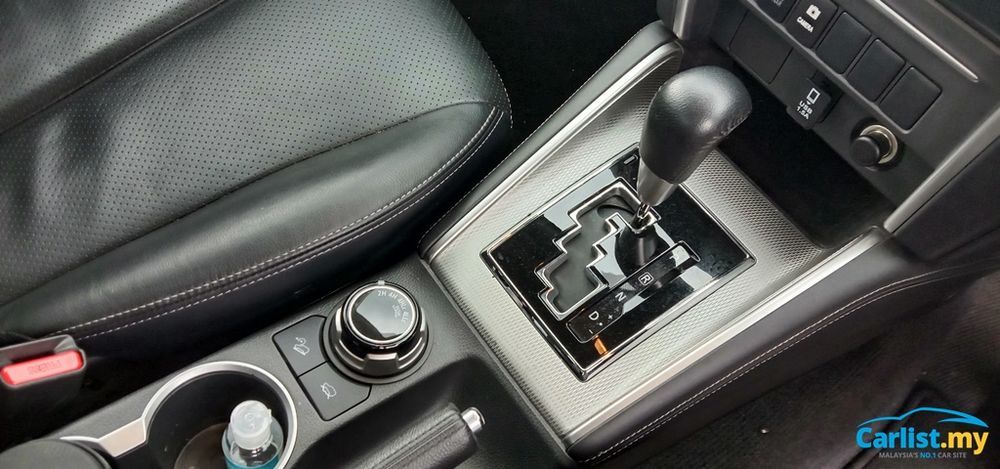 Body control and rigidity on the road is among the best you could get on a truck, the Ford Ranger is just as good in my opinion, but there's a sense of agility in the Triton that is just not there in the trucks such as the Toyota Hilux, Isuzu D-Max, and Nissan Navara.
Of course one could argue, that a truck is first and foremost a utilitarian vehicle that needs to haul large loads, cover a long distance in relative comfort, and return good mileage, and you'd be right – in this aspect, I'd say the Isuzu D-Max 1.9L and Toyota Hilux are unbeatable.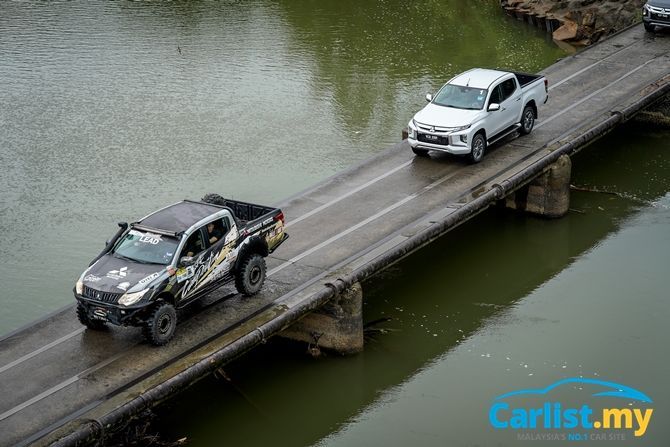 However, this is where the Triton and specifically Adventure X differs from everything else, it makes no qualms in being more of an on-road optimised truck, with the ability to get dirty in the thick of a jungle.
How is it on the inside…
Another place the Triton excels is the interior – the seats, though a bit on the tough side, provide adequate bolstering for the back and torso area. The seating position is spot-on, the steering wheel feels good within your hands, and ergonomics, for the most part, is good. Again a special note for the Evo X-like paddle shifters, though a bit of a novelty – I did find myself using it during overtaking quite often.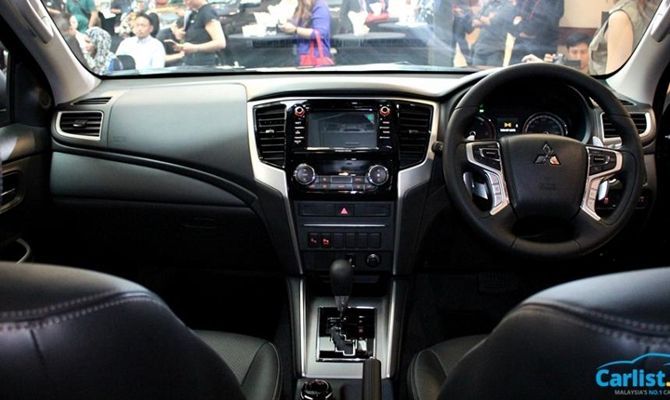 In many ways, the Triton feels somewhat identical to the interior feel of the Mitsubishi Lancer from years ago, in that it is very much like a sedan.
At the back, the Adventure X will seat four in comfort, and five full-sized adults in a bit of a squeeze, but I suppose this is the case with any truck on sale. In addition, we're not sure if anyone travels with up to five occupants anymore.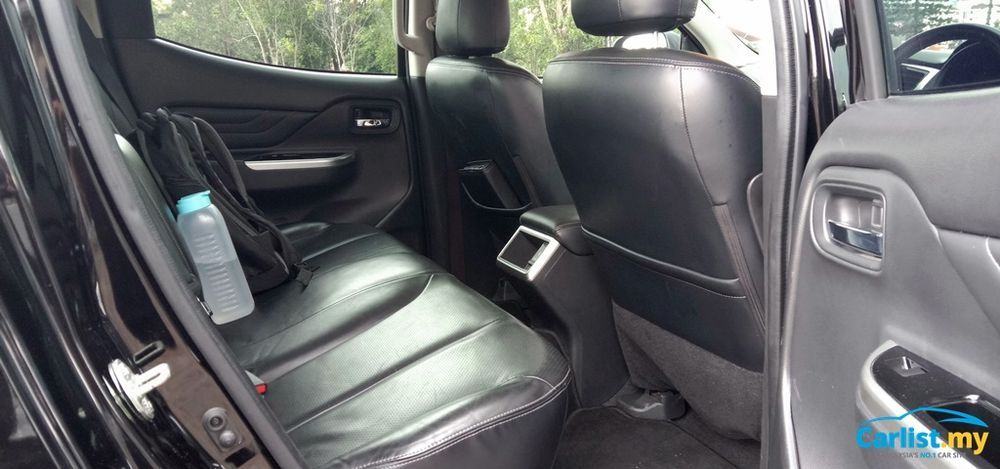 And, in terms of safety?
The Triton is right up there with the best of them, most notably the Ford Ranger Wildtrak, which carries the full suite of driver assistance systems, but retails for roughly RM12k more than the Adventure X.
For its price, the Adventure X comes with Forward Collision Mitigation (FCM), Ultrasonic Mis-acceleration Mitigation System (UMS), Rear Cross Traffic Alert (RCTA), Blind Spot Warning with Lane Change Assist (BSW with LCA), and Auto High Beam (AHB).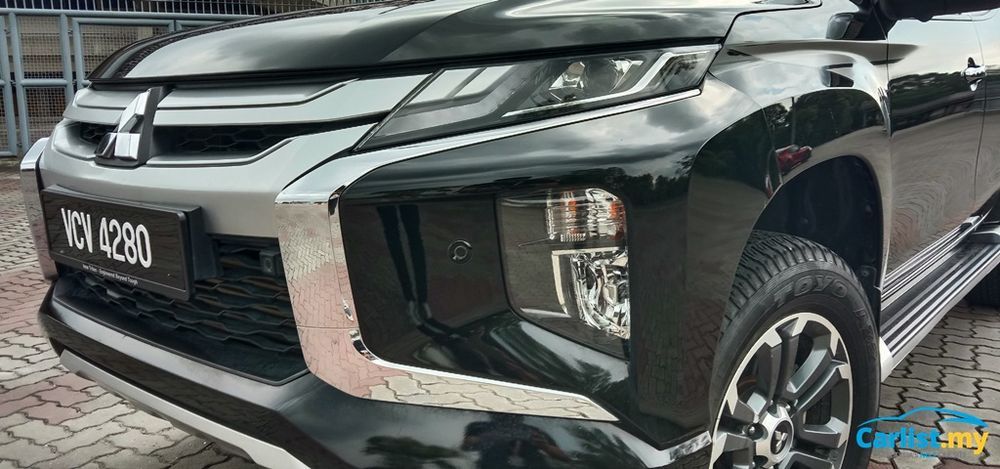 The Ranger does come without a blind-spot warning system but has a more advanced Lane Keep Assist system that offers both warning and steering correction.
So it's a perfect truck then…
Well not quite, given its relatively small engine size and high power output – the Adventure X does use up its fuel in pretty quick order. During a roughly 1,000km road trip to Kuala Terengganu and back, the Adventure X used up just under two full tanks of fuel. Averaging about 450km per full tank. Perhaps 480km per tank is possible with more conservative driving, but it still pales in comparison to the likes of the Isuzu D-Max and Ford Ranger.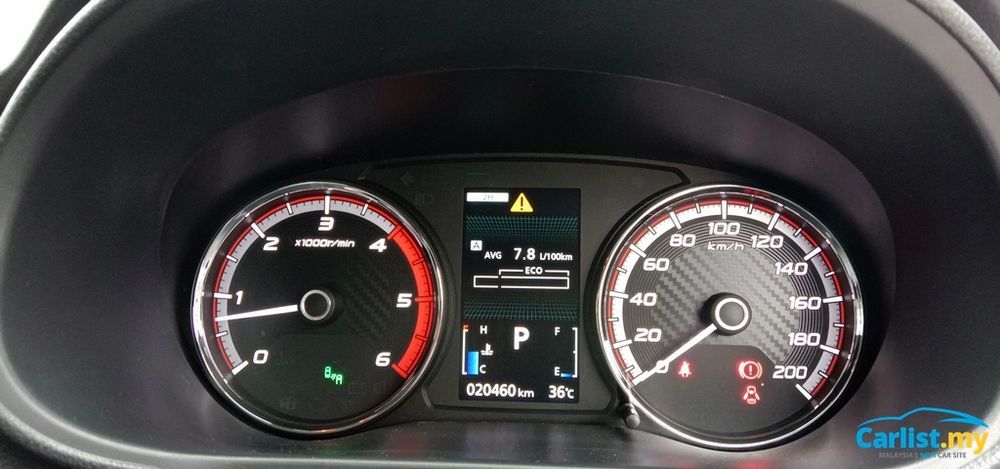 In the case of the D-Max, it would return upwards of 680km per tank without breaking a sweat, and the Ranger Wildtrak (despite its smaller engine size) has a 10-speed gearbox, which aids it to at least 600km per full tank in mixed driving conditions.
The second issue, which is not a deal breaker, but has to be mentioned, is the rear suspension, the Adventure X has recalibrated spring rates at the rear befitting its more sporting nature – which I understand – but it's simply too stiff for most Malaysian road conditions. Driving over bumps and undulations in the road will always have the rear end squatting down way too fast, yanking the truck's body along with it.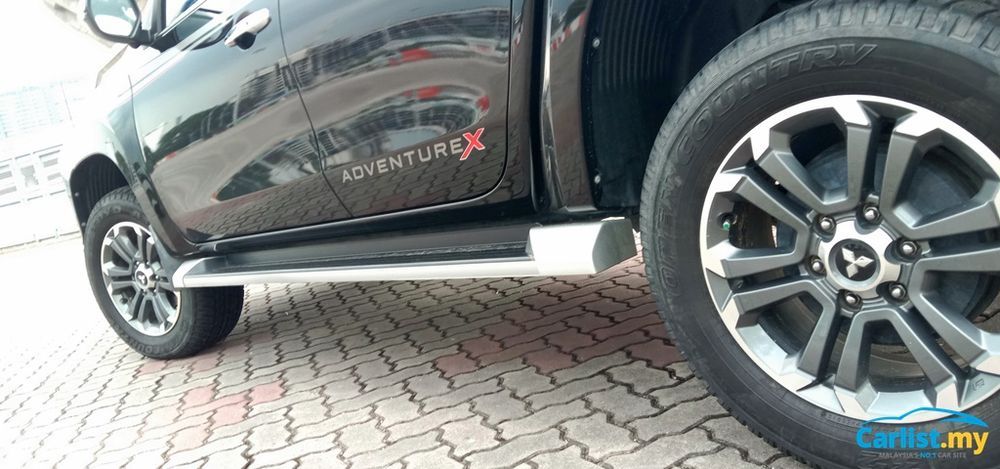 Of course, this makes the Adventure X sharper in the corners, but I would gladly sacrifice some rear end stiffness for better rear passenger comfort and composure. The non-Adventure X variants are better in this respect.
In conclusion
Now, we're not saying the Triton Adventure X is in any way the track and rally weapon the evocative Mitsubishi Evo models were from back in the day. But it does pay to know that from that know-how, Mitsubishi has created a rather talented truck.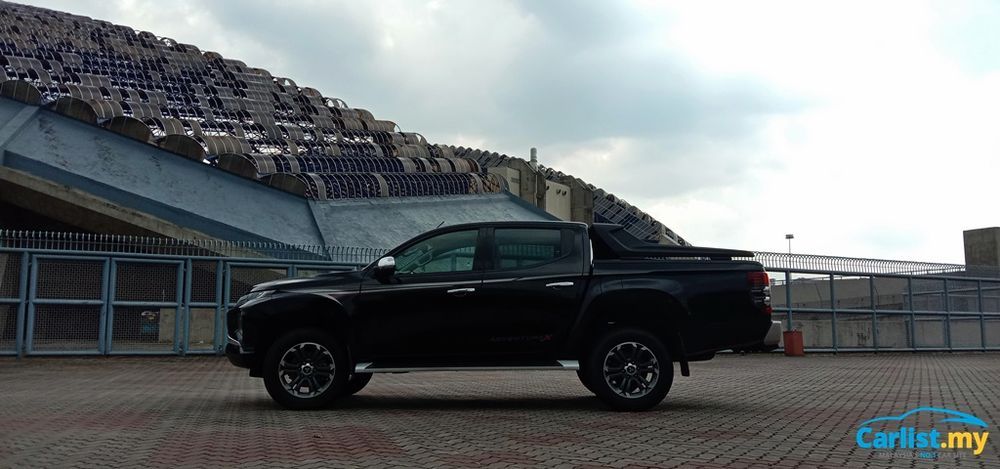 We feel this quantum of clarity and talent in the way the Triton steers, drives and shoots out of a corner when asked to. Their experience with mud and dirt from the rally stages of the world has created one of the best AWD systems on sale today – which has been proven in the depths of the Borneo jungle.
And from the looks of the Triton, we know Mitsubishi can pack macho aggressiveness into virtually any bodystyle – regardless if it's a four-door performance sedan or a high-riding pickup truck.
---
---
---
---
Comments