What's Up With The All-New 2022 Subaru WRX?
Auto News Over the past weekend, Subaru finally pulled the covers off their all-new 2022 WRX, their next-generation all-wheel-drive performance saloon. It gains all-new mechanical bits and, for some reason, even thinks it's some kind of SUV mutant.
---
Fans and enthusiasts have been eager to see the automaker's sequel to the 2014 first-generation WRX since the model was split from the Impreza range - though, technically this is the 5th-generation Subaru to wear that nameplate.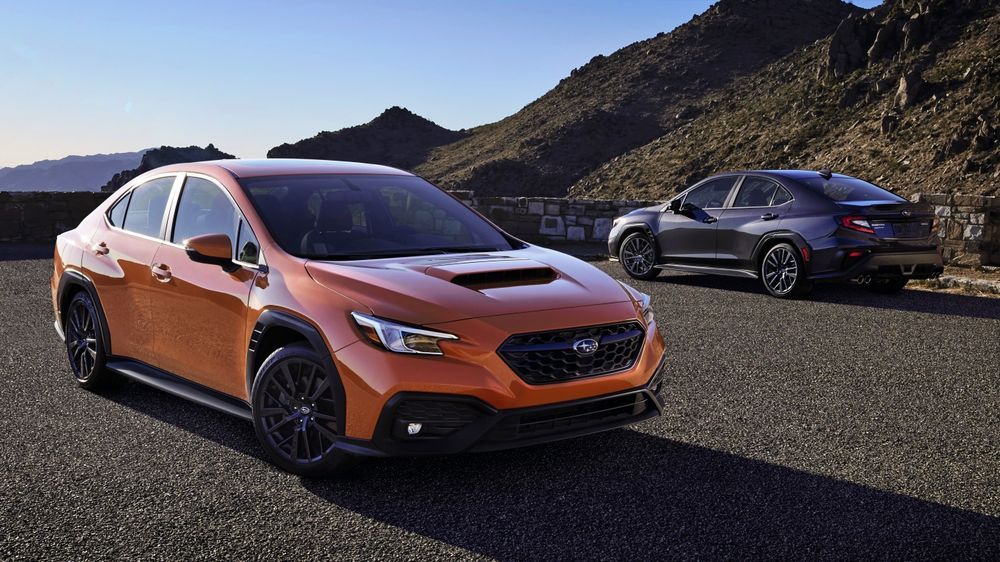 Riding on the much more contemporary Subaru Global Platform just like the rest of the Japanese automaker's current line-up, the WRX is able to gain some 28% in torsional rigidity and, thanks to its thoroughly revised front suspension, is able to more deftly balance dynamic ability with ride comfort.
In plenty of areas, Subaru has stayed faithful to that formula, but in some rather obvious ways felt the need to stray into strange new territory. We've got a 2.4-litre four-cylinder horizontally-opposed Boxer engine up front (with mandatory bonnet scoop) turbocharged to 271hp and 350Nm, a 6-speed manual transmission in the middle (yessss!!), and the brand's Symmetrical AWD shuffling power between each of its four driven wheels, complete with Active Torque Vectoring.
If you were expecting a power jump to 400hp, you might be disappointed.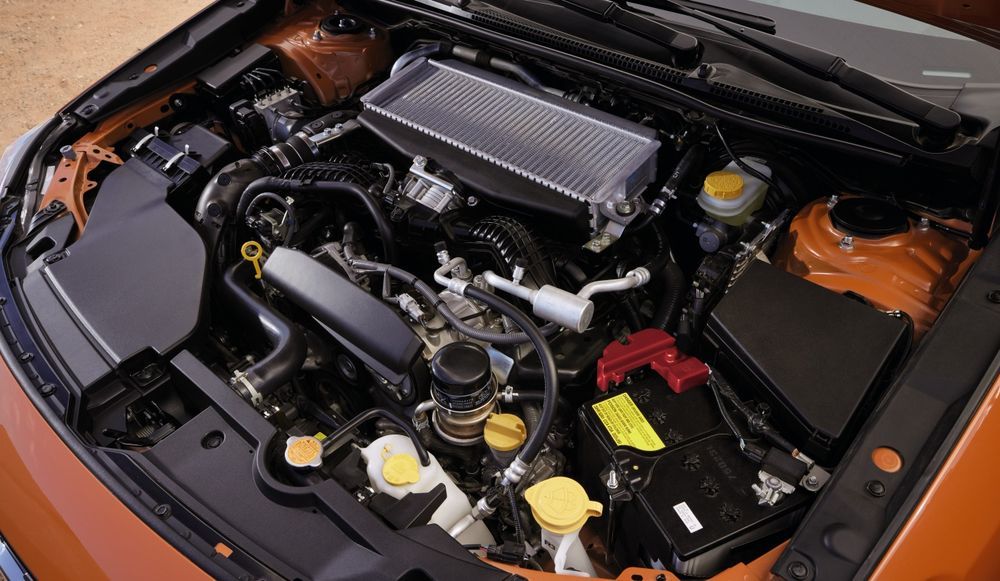 This is essentially the same FA24 mill as the new BRZ and Toyota GR86, albeit with forced induction. However, exactly how it differs internally - if at all - from the 260hp FA24F first seen in the 2019 Subaru Ascent is unclear.
Alongside the extra displacement, the engine's wider peak torque window of 2,000rpm to 5,200rpm and electronic wastegate and bypass valves have significantly improved throttle response, they claim.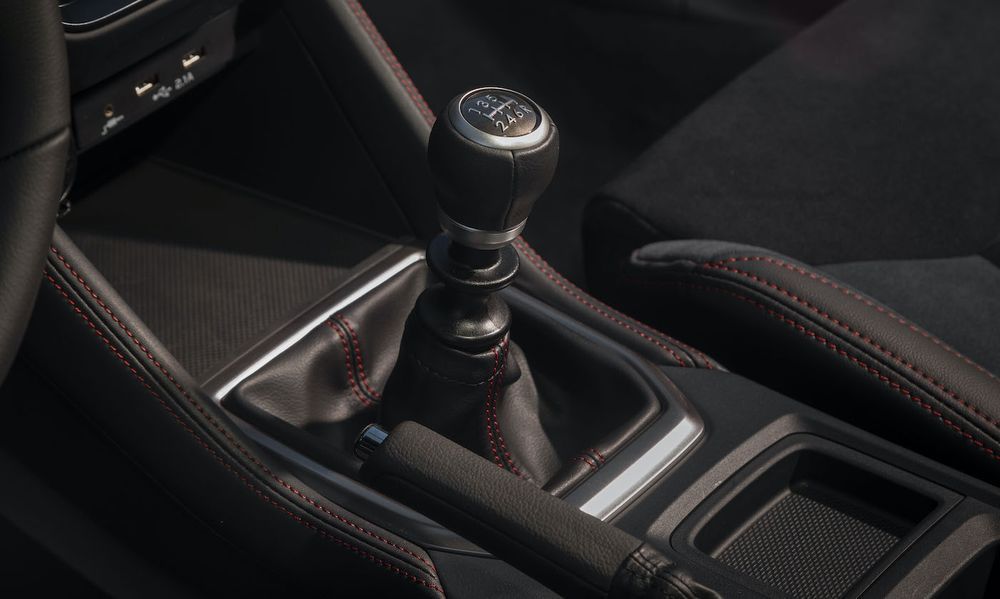 After being dragged through the coals with the underwhelming non-manual variants of the previous WRX, the automaker has now tried to unsoil their reputation by offering this new car with the new "Subaru Performance Transmission", or SPT. They promise it's a good one this time.
Very intentionally, nowhere in the car's official literature will you find any mention of 'Lineartronic' or 'CVT', which might make you inclined to think that Subaru has finally abandoned a transmission type that really had no place in a performance saloon. Maybe they've opted for a ZF or Aisin-sourced torque converter auto or maybe even a dual-clutch?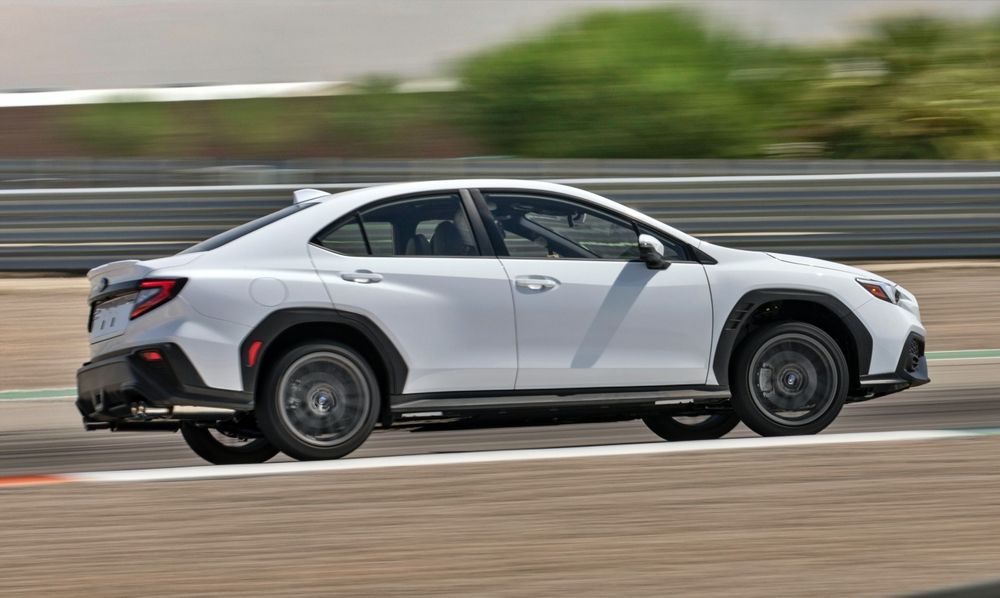 That isn't the case, unfortunately. SPT is merely an improved and sportier version of Subaru's in-house continuously variable transmission, claiming to offer 30% faster upshifts and 50% faster downshifts through its 8 pre-programmed virtual ratios. We remain unconvinced but open to have our skepticism reversed.
Before we proceed, we must address the somewhat controversial styling adopted by the all-new WRX. Being a car that was engineered to be a road-honed version of Subaru's competition rally car, some rugged treatment such as this with its copious dark grey plastic body cladding around the wheel arches, side skirts, and most of its rear end might seem like the design process reaching its natural conclusion.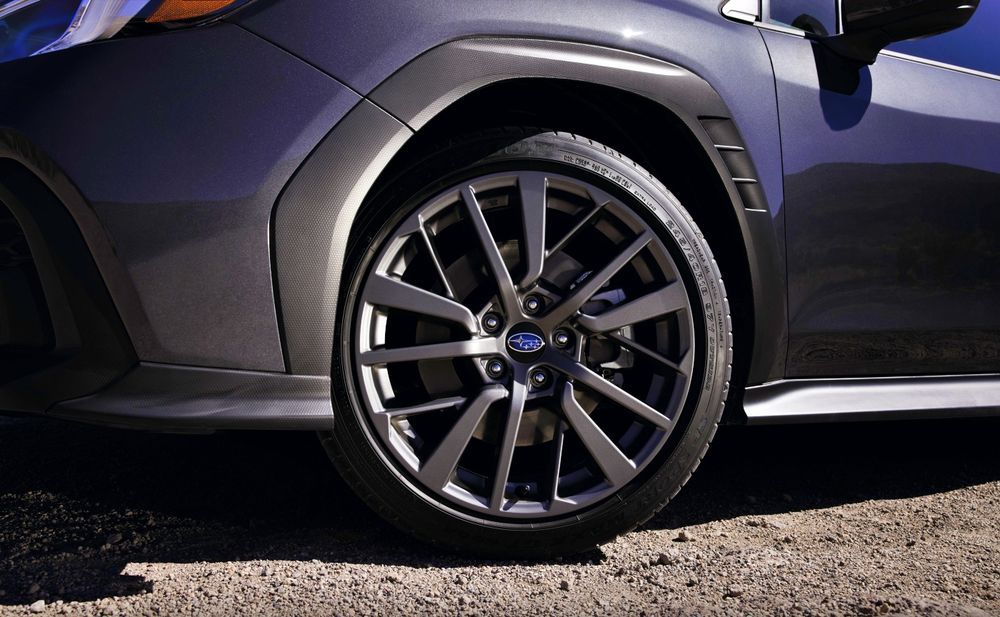 However, it's worth remembering that Subaru had pulled out of its participation in the World Rally Championship way back in 2008. Since at no time prior to that were these eyesores fitted to any of their Impreza WRX models or full-on rally cars, clearly they saw no functional purpose to them even then. So, why now?
Regardless, the chunky SUV-style looks will also have to share canvas space with the extra aero bits once the more hardcore STI version steps into the ring.
Inside, it becomes obvious where the WRX has clearly and undeniably soared above and beyond its predecessors. The cabin here remains driver-focused but the overhauled placements, mix of materials, and tech on offer brings it up to par with more premium rivals.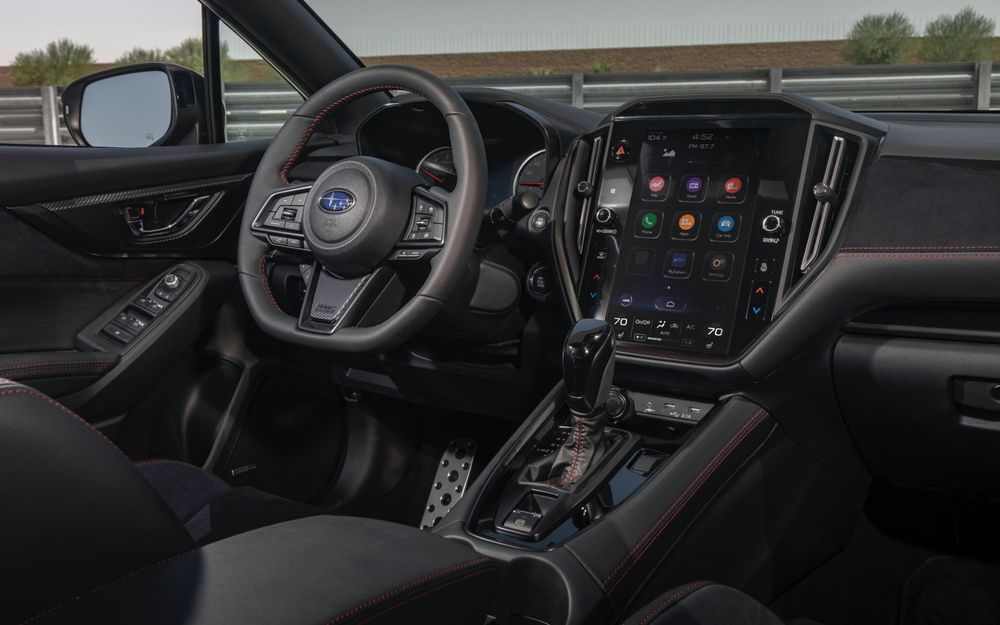 The portrait-oriented 11.6-inch high definition central infotainment panel dominates the centre stack with their newest Starlink interface, piping audio through an optional Harman/Kardon audio system. There's Apple CarPlay and Android Auto connectivity built-in, and behind the scenes, Subaru's EyeSight driver assist suite is on guard to keep safety levels continually high.
As previously mentioned, Subaru is also offering the WRX in more upmarket GT spec. This package adds bespoke Recaro front sports seats, and electronic active dampers, adaptive cruise control, and a whole host of custom suspension and steering options to fine-tune the drive.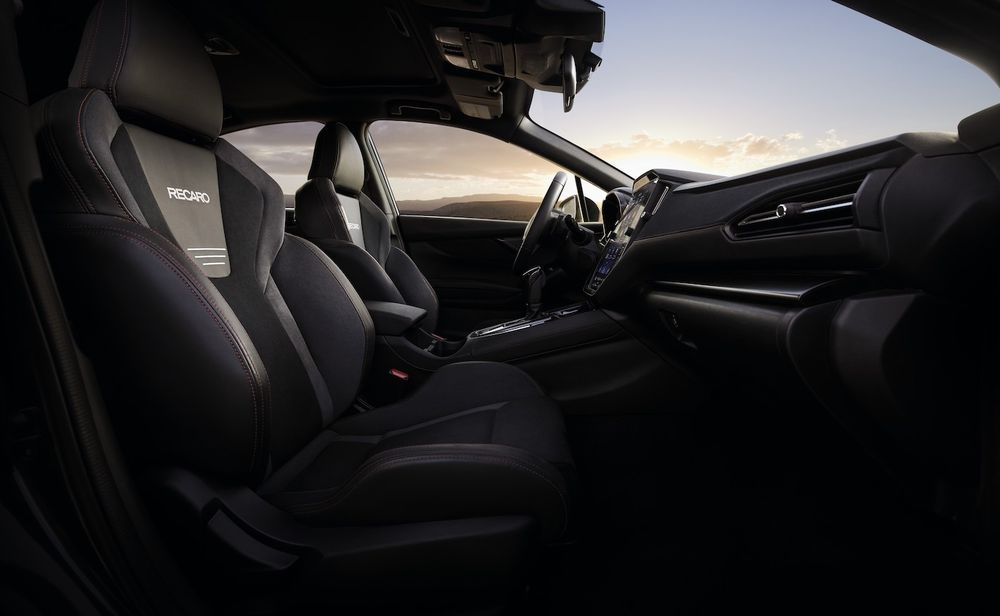 The WRX will be rolling out first for initial markets such as North America for the 2022 model year, though Subaru have yet to confirm pricing or a firm launch or on-sale date just yet. However, like its predecessor, we expect the MSRP to reflect its competition such as the Honda Civic Type R and Volkswagen Golf R at around $30,000 US dollars, which incidentally is also within earshot of the BRZ.
---
---
---
---
Comments