Why Fly When You Can Lexus LM350?
Insights Is the Lexus LM350 the answer to our current inability to fly?
---
While some markets outside of Asia aren't too familiar with the Toyota Alphard or Velfire, they are considered the pinnacle of the ultimate multi-purpose vehicle (MPV) in this region.
Ever since it made its debut in 2002, it has been the go-to choice for many executives who wanted a vehicle that could ferry them around town on weekdays for business purposes and serve as a comfortable family mover on weekends.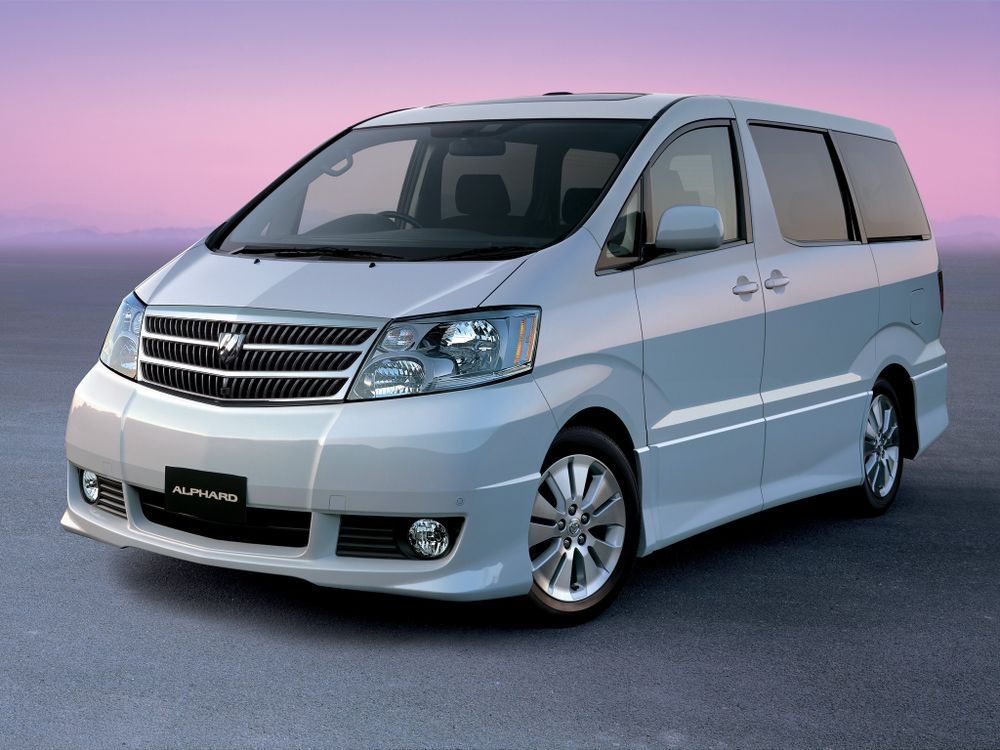 Initially only made for the Japanese Domestic Market (JDM), its demand surprised many, including Toyota's official distributor here in Malaysia, who were late to the game and only started selling them after seeing many grey importers successfully doing so.
Many other manufacturers have tried to emulate the Alphard and Vellfire but failed to do so. Until now that is, but who would have guessed that it's within Toyota's own ranks that an Alphard and Vellfire beater would be introduced to the world, especially when they are not particularly known for making MPVs.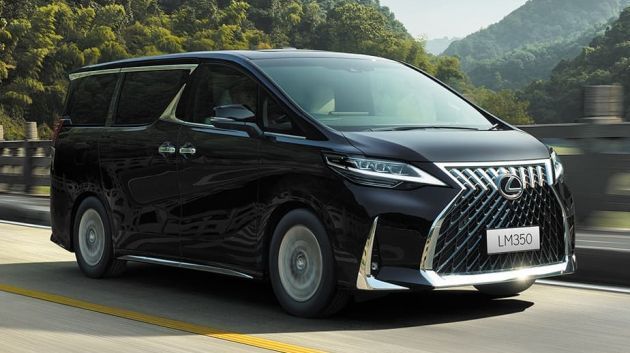 Of course, said vehicle is the Lexus LM350, a luxury MPV that can only be described as a vehicle that provides a first-class experience on the ground. So who needs to fly when you can ride first class in an LM350? This car is probably the best remedy for those who are now scared to fly around the country due to the pandemic, and here's why.
The L and M in the LM350 name stand for Luxury Mover, and for once, the vehicle name really does genuinely reflect what the car is offering. If you think this is just another simple re-badge of the Alphard, you couldn't be further away from the truth, but we won't blame you for thinking that way.
We guess the big question is, how the heck do you improve a vehicle that is already luxurious and pretty much perfect in the first place? Well, if it's anybody that can take a vehicle to another level, it'll probably be Lexus, and here's what they have done to up the ante on the third generation Alphard and turn it into a first-class vehicle, made for those who prefer to now just ride first class instead of fly first class.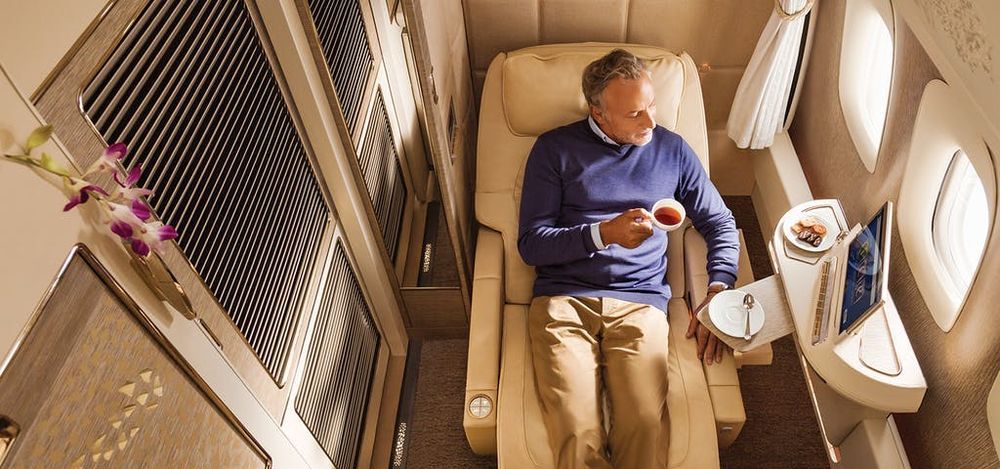 We'll start from the outside, and yes, while the implementation of the Lexus Spindle grille, connected set of taillight at the rear and its extensive use of chrome (including the wheels) has given the MPV an imposing and upscale presence, it's the small details like its paint job that takes it up another notch.
While ordinary cars are usually made up of three layers of paint (a base to prevent rust, a colour coat and a clear coat for protection against wear), a Lexus is made of five thanks to their development of sonic technology.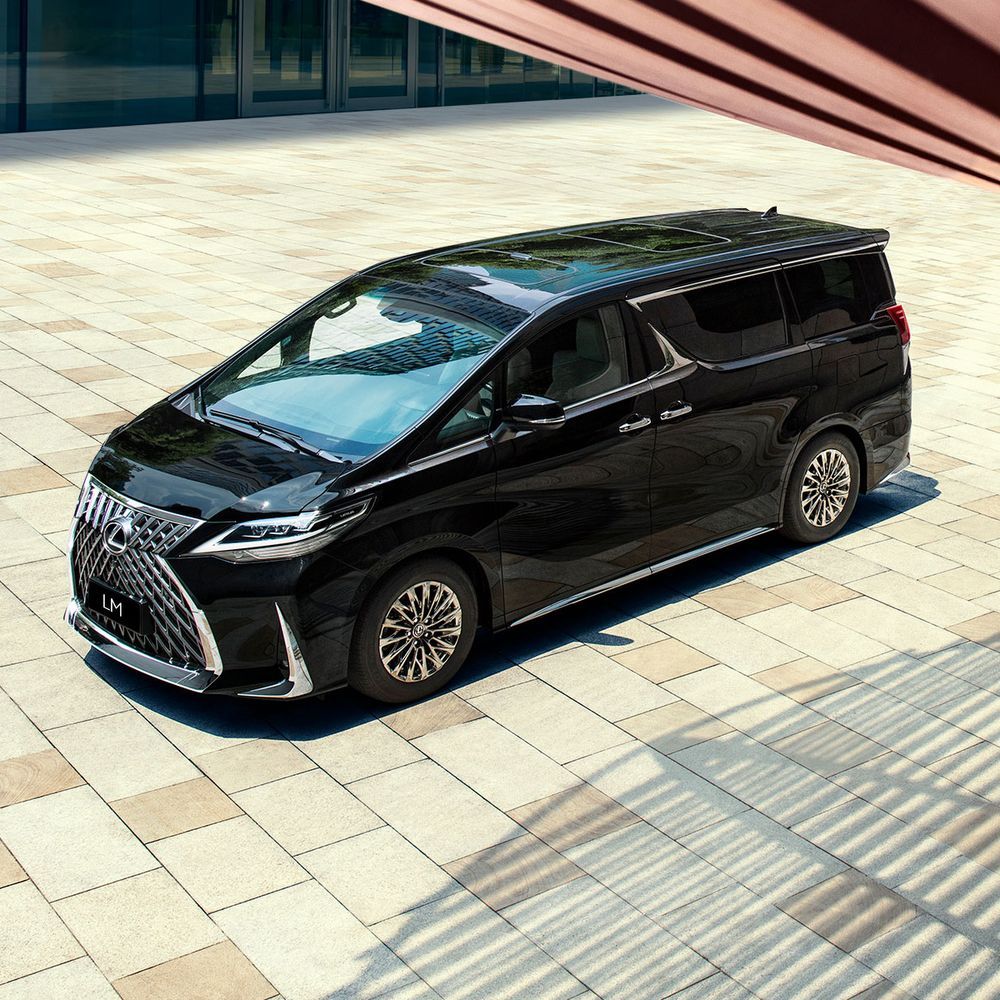 What this translates into is typical of what you will find when you look at any Lexus paintwork, a flawless lustre that can be used as a mirror. The only downer is that the LM350 only comes in either a black or white paint job, but they are the perfect shades of black and white, just like them private jets you see on an airport runway.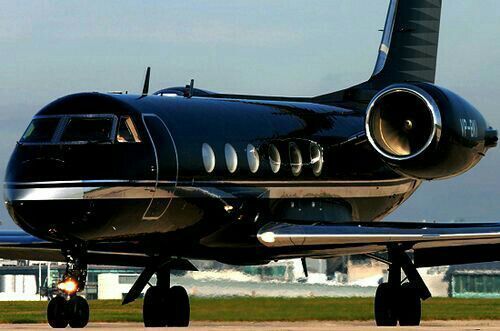 Other notable additions to the LM350's exterior that gives it an upgrade over the Alphard are those upmarket Lexus headlamps, featuring Lexus' Triple Beam Led headlights with a three-projector design and the striking Lexus LED arrow daytime running lights (DRL).
Then of course there is the famous Lexus treatment of providing the best reduction in noise vibration and harshness (NVH), but once again, it's the more minor details that make the Lexus a Lexus. The dashboard and interior are essentially Alphard, but Lexus has given it their touch by equipping the MPV with better materials and their nice three-spoke steering wheel.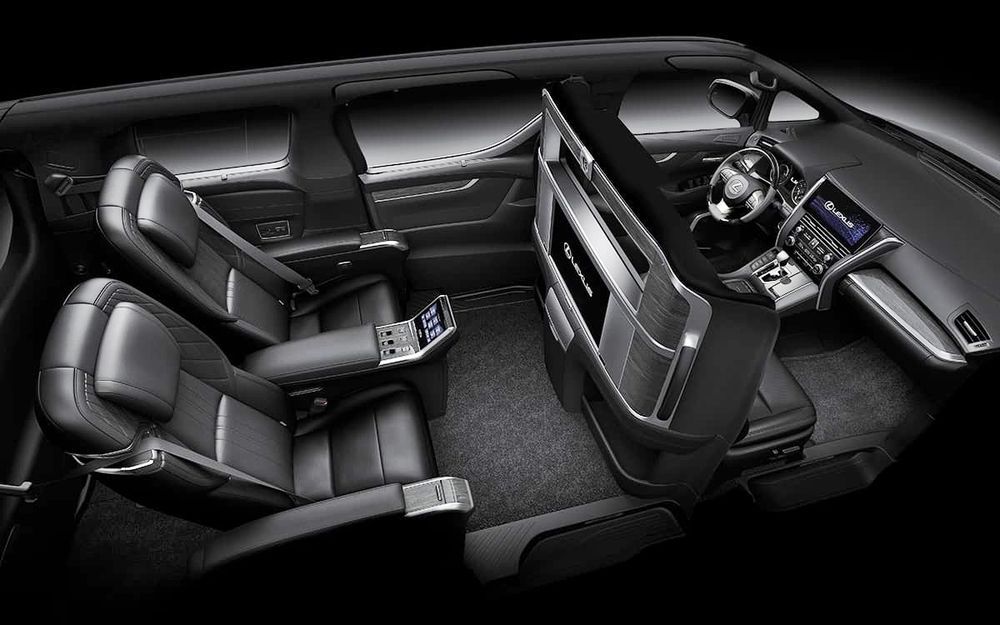 But the most significant difference we suppose will be how the car feels when you step inside, and it starts with how the doors open and close, which we expect you will find to have a pleasantly soft and solid thud. Yes, this might seem like a bit of an over-exaggeration, but these are the things that Lexus implement in a car that makes it feel that bit more special.
Also, since the LM350 is most probably be a car that your ride in instead of drive, it's good to know that the MPV has one of the best sound systems in a car. Many Lexus' have that trademark Mark Levinson sound system in the car, but it's been reported that the one in the LM350 is unbelievably good. Since we haven't had the chance to experience it ourselves, we shall give it the benefit of the doubt.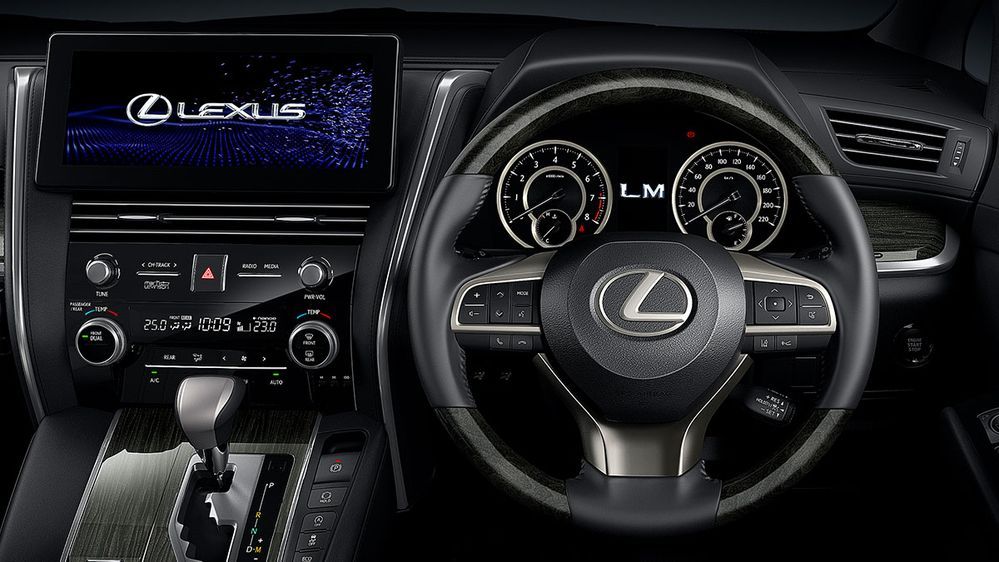 One thing is for sure though, you'll probably have a better experience when it comes to picking your tunes, as Lexus has put in a much wider infotainment screen at the front in the LM350 instead of the more basic 2-DIN unit in the Alphard.
But you'll most probably be seated at the back anyways, just like a first-class passenger, and this is where things get interesting. Where most of you will expect the LM350 to be a seven-seater, the opening of the motorised sliding door will greet you with only two seats. That's right, the LM350 sold in Malaysia at the moment is a four-seater.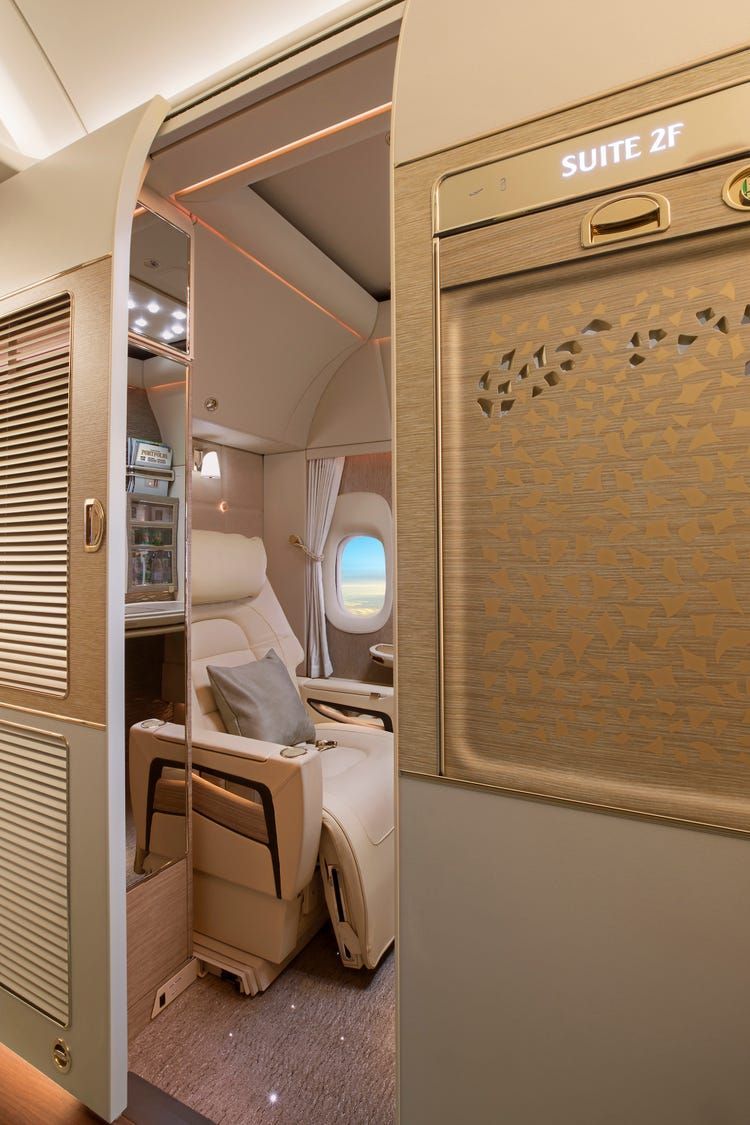 The cavernous rear space is equipped with two first-class seats and a lot of legroom, just like the ones in an Emirates Boeing 777 first-class suite. However, the seats are not just first-class in name as they feature large headrest surrounds, Adaptipedic foam, massage functions and heat ventilation just like what you may find in first-class flying. Oh by the way, the seats also feature powered ottomans so that your legs are well rested and suspended.
Ahead of the two VIP seats is what will most probably give you that first-class suite vibe as there is a large partition (partly glass which is a powered window with an electrochromic dimming function) to separate the front row occupant and driver, like pilot and passengers on an aircraft.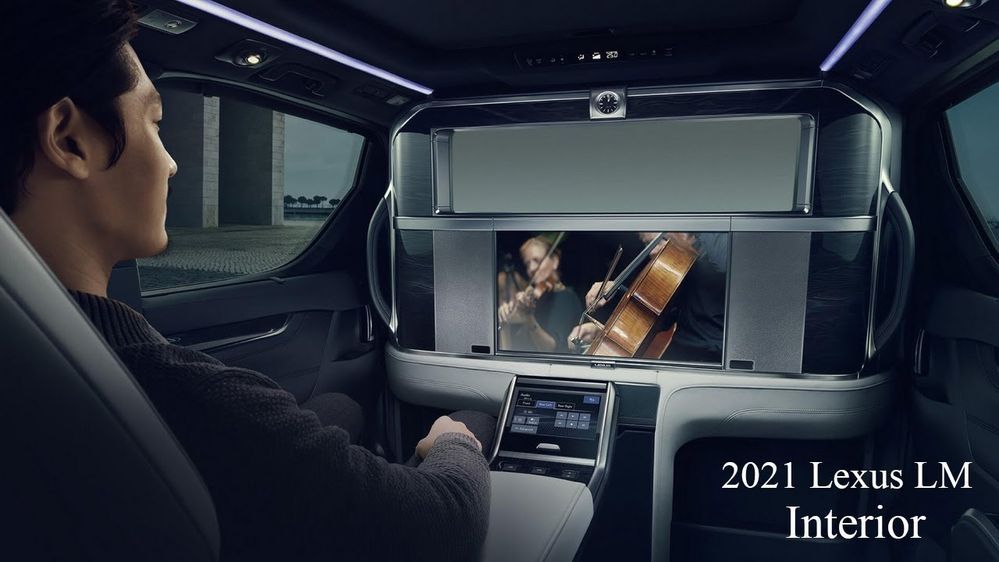 It's here that you'll find a 26-inch high-definition screen to satisfy your every entertainment need. This setup includes a built-in Blu-Ray disc player and multiple connectivity options, hooked up to a very impressively integrated 19-speaker Mark Levinson QLI Reference Surround Sound System for an immersive theatre-like experience. A pleasant little surprise here is the 14-litre refrigerator found below - perfect for that celebratory bottle of champagne.
Does any of this remind you of flying first-class yet? Perhaps the soft and premium feeling carpet down below and airline-style mood lighting up top will.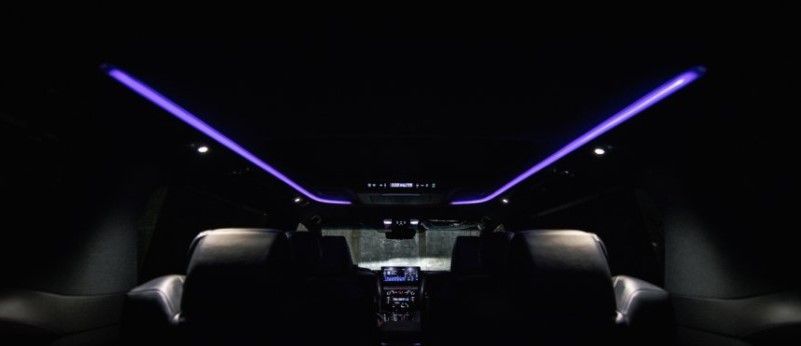 The arrival of the LM350 is timely as more and more people prefer to be enclosed in their private vehicles instead of sharing a cabin with strangers.
Since it'll be some time before we feel entirely safe flying, why not just ride first class instead of flying first class? At least you know you'll be in complete comfort in a virus-free vehicle when you go to your local holiday destinations when interstate travel reopens.
---
---
---
---
Comments