Hyundai Staria Wants To Be The Next Vellphard-Killer
Auto News 'Staria' is a name that you're definitely not familiar with. None of us are. But you might recognise the various names Hyundai has sold its predecessor under: Starex, iMax, and the cargo-focused iLoad (lol).
---
It's also quite rare that we give enough of a fig to write about something as ostensibly unexciting as a people mover, whose most prolific tasks were to ferry hotel guests to and from the airport. However, what's hooked our attention here is the Staria's potential.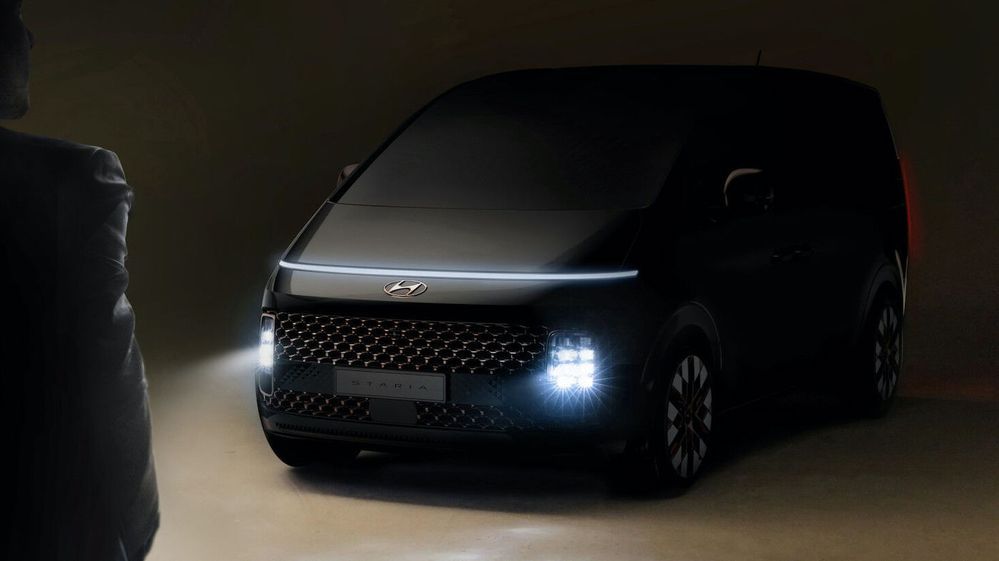 It might still be a boxy MPV, but that name change indicates that Hyundai has much more interesting plans for this new model, and has fittingly endowed it with a modern - even futuristic - design with its singular full-width daytime running light and smooth crease-less body.
Keep in mind, though, that Hyundai hasn't spilled the full beans on this new model and has kept some key information close to their chest.
What we do know is that the Staria will be, upon a full introduction, a globally widespread vehicle, possibly sold in nearly every market Hyundai has a presence in.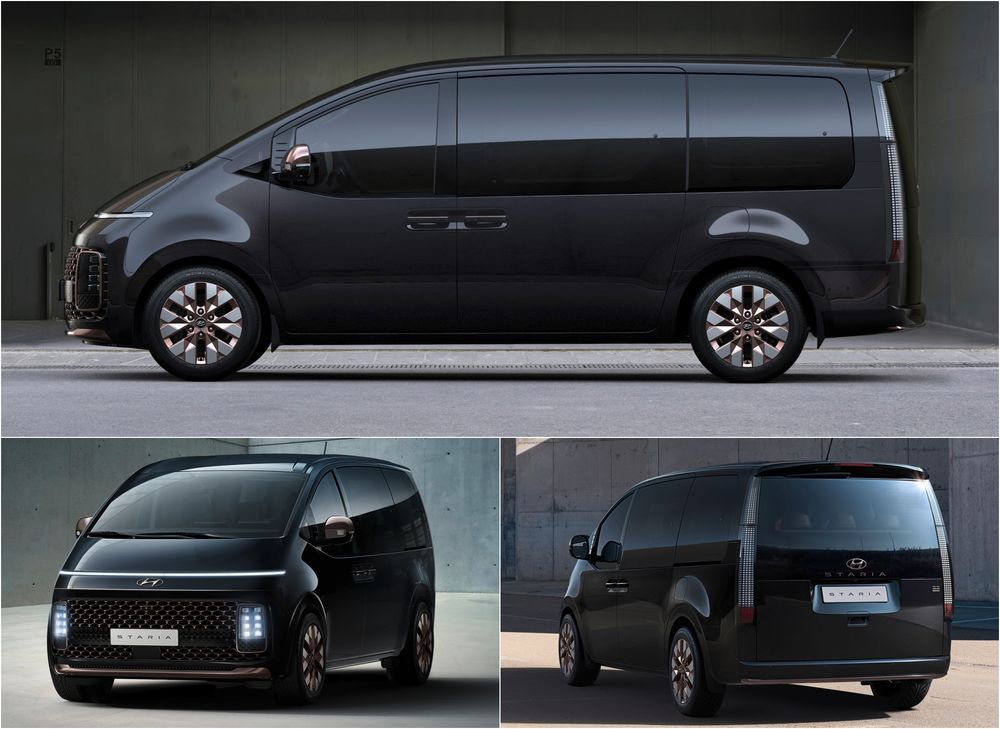 Step into one and, depending on how much you'd be willing to fork out, you could be greeted by a properly posh interior that's mostly draped in leather and is extremely well insulated. Though this is clearly very focused on occupant comfort, the driver and front passenger do get a stylishly minimal dashboard with a digital instrument cluster and button-type gear selector.
Behind them, the Staria can be equipped with Alphard-style captain's chairs for lovers of the roving lounge concept, catering to customers who aren't at all bothered with carrying anyone else around. Hyundai themselves say that the design was inspired by that of a luxury cruise liner or yacht with its large windows that's almost glasshouse-like.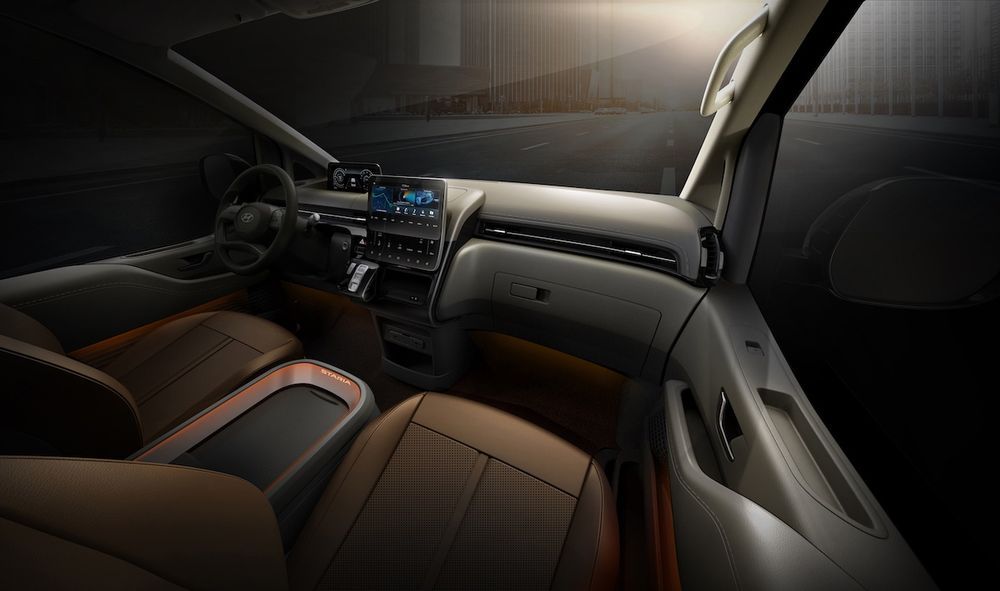 Another configuration, not including the driver, allows 8 passengers across 4 rows to be seated while retaining high levels of luxury with the 2nd-row chairs being able to swivel around to face each other for a proper road trip staring contest. There's also an 11-seat version, which sucks for social distancing.
Hyundai clearly is aware of the Toyota Alphard and Vellfire running away with the market - and fair enough, they pretty much invented that niche. There is surely space for a rival to step in with an alternative offering to sway the Vellphard crowd through some clever design and innovative ideas.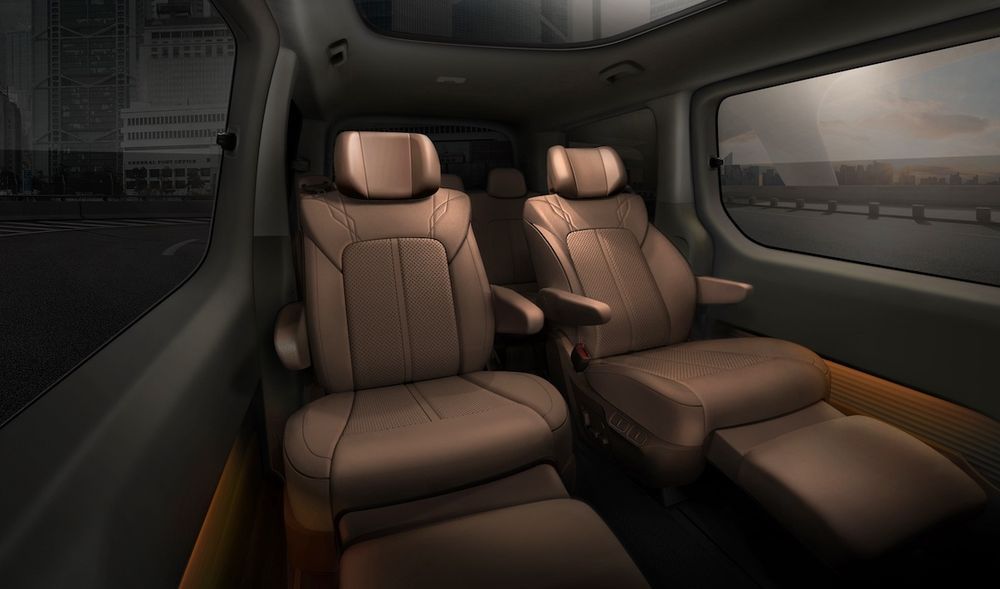 The whole notion of Hyundai dipping their toe into this space seems to make perfect sense given their recent upmarket push, especially when they know that certain customers are willing to pay a lot more to really bring that first-class flight experience to the road, which is exactly the case with the Lexus LM.
Given this opportunity to show up Toyota as well as to gain the favour of a deep-pocketed customer base, the South Korean automaker could introduce a 'flagship' version of the Staria under their premium Genesis marque. And who knows, this might end up being pretty lucrative for them further down the line with happy owners buying further into the brand with the G70 or G80 saloons and GV80 or GV70 SUVs.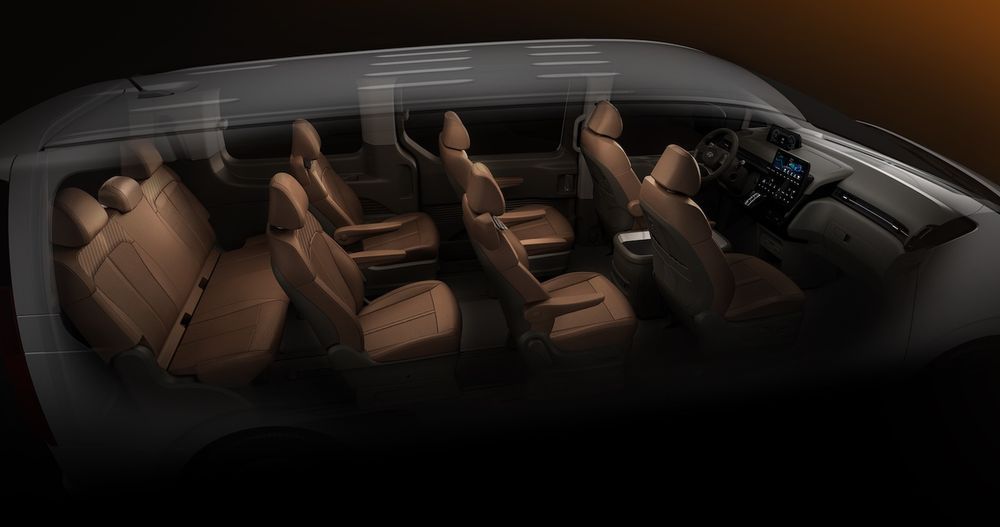 Being as yet unreleased, there's still the matter of the Staria's technical specifications to confirm. That said, the '3.5' badging on these pre-production units indicates that power could come from a 3.5-litre naturally aspirated V6 petrol engine, likely lifted from the recently revealed Santa Fe facelift, and so produces 272PS and 332Nm.
We can't imagine Hyundai's long-suffering longstanding 2.2-litre four-cylinder turbodiesel not being included here either, and on such a fitting vehicle for its fuel-sipping high torque characteristics to cope with the already heavy Staria as well as a possible full haul up to 11 occupants. Its likely transmission is a little tougher to pin down as an educated guess, but the company's in-house 8-speed torque converter automatic seems up to the task, preferably paired with all-wheel drive.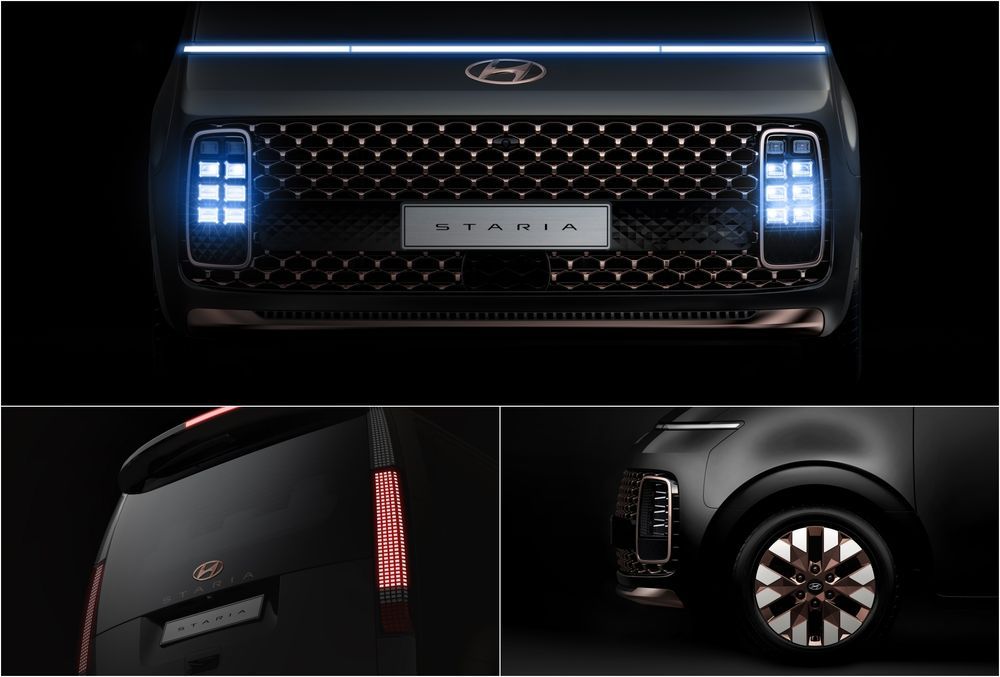 Either way, there's still plenty of time to speculate on where Hyundai is headed with the Staria, not to mention its possible arrival into Malaysian showrooms. What does seem very obvious is their abandonment of the utilitarian people-mover identity, left in the same dirt pile with the Starex/iMax/iLoad name.
For more latest car news, reviews, car buying guides and videos visit us at Carlist.my Auto News.
Check out all the best new & used car deals in Malaysia at Carlist.my.
Sell your car fast with the best offer? Visit us at CarlistBid.my.
Get the latest new car promotions at New Car website now.
---
---
---
---
Comments