2015 Mazda CX-3 To Come To Malaysia In July? Sources Say YES
Buying Guides It looks like the good folks at Bermaz Motor, the official distributors of Mazda vehicles in Malaysia, aren't quite ready to let the newly-launched Honda HR-V run too far ahead of the game.
Sources have recently confirmed to us that despite its previously estimated arrival of end-2015, Bermaz has fast-tracked its CX-3's arrival to mid-2015, with July being a target.
How much?
No mention of prices were shared with us, but our guestimates put it around the RM120k mark – Bermaz may not want it any higher either, to steer clear of its larger CX-5's entry price, which starts at RM136k. If or not Bermaz decides to launch its CX-3 in multiple variants (like the CX-5) will of course have a large effect on the vehicle's starting price.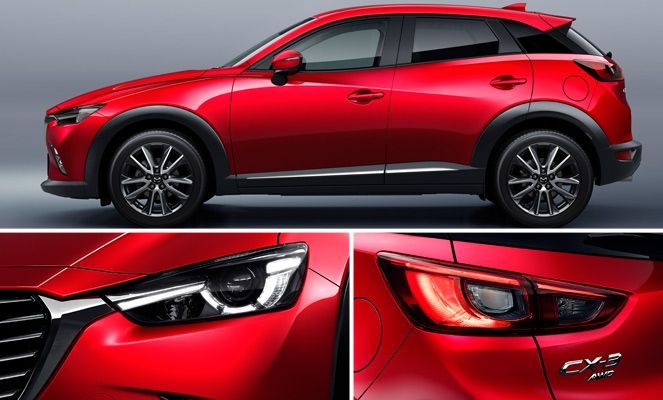 The direct rival of the CX-3 in the compact SUV category, the recently-launched Honda HR-V, has a price range that stretches from RM99,800 to RM119,800 across its three available variants – you can read more about the Honda HR-V here. You can also check out our Ford EcoSport and Peugeot 2008 reviews here.
Other competitors in the trending segment include the Ford EcoSport (RM92,888 to RM103,888), and the Peugeot 2008 (RM119,888).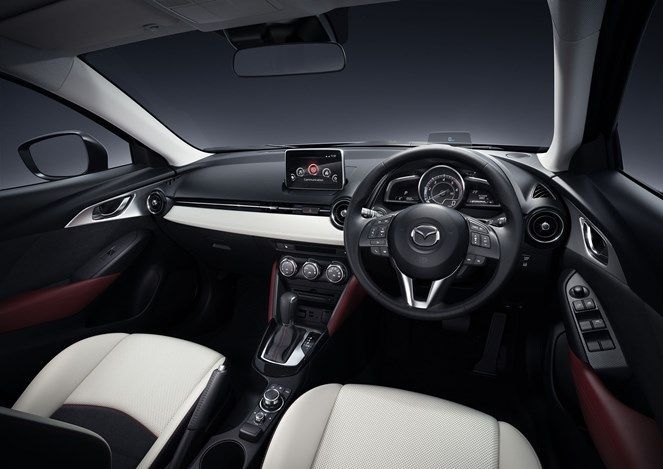 Specifications & Details:
At its Japanese debut, the Mazda CX-3 was unveiled with two engine variants, the first a SkyActiv-D 1.5-litre clean diesel, and the second, a SkyActiv-G 2.0-litre petrol – both paired to a SkyActiv-DRIVE six-speed torque converter automatic transmission. A manual six-speed is available too, but not something we imagine will make it to Malaysia anyways.
As for what engine does make it to Malaysia, we wouldn't be too surprised to see the 2.0-litre mill be introduced to fend off the Honda HR-V's 1.8-litre SOHC i-VTEC. If not that, then a 1.5-litre SkyActiv-G as in the Mazda 2 will have a heavy load on its hands. Two-wheel-drive (front) and all-wheel-drive variants of the CX-3 are available in Japan.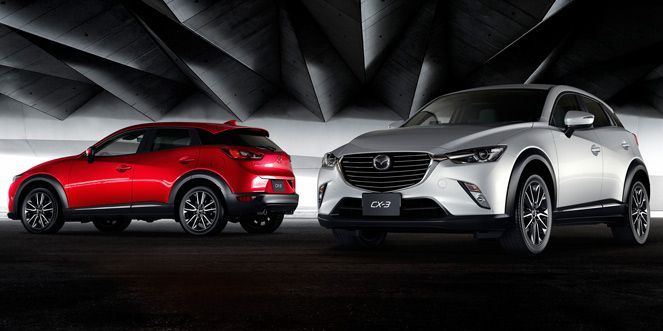 Else, we know that the Mazda CX-3 rides on the platform of the B-segment Mazda 2, and carries forward a lot of similar styling cues inside and out.
If or not Bermaz will be as generous with its equipment specifications as they have been with the Mazda 2 recently is yet to be seen, but again, we wouldn't be so surprised to see lots of similarities here with the Mazda 2 – likely even to be scaled up a little bit to match the vehicle's 'higher' positioning.
That's about all we can tell you for the moment about our coming Mazda CX-3, so stay tuned to Carlist.my for more details.
---
---
---
Comments