Audi RS Q E-Tron EV Wants To Conquer The Dakar Rally
Auto News Come January 2022 Audi will return to the Dakar Rally with an electric off-road monster called the Audi RS Q E-Tron.
---
This outrageously aggressive machine is the latest thing to emerge from Audi's racing skunkworks. And apart from looking like the perfect thing to traverse a post-apocalyptic wasteland at high speed, its actual goal is to be the first electrified vehicle to win a long-distance off-road event.
Audi has had a pretty lengthy history with the hellishly arduous Dakar Rally, though not as lengthy as its 35-year absence.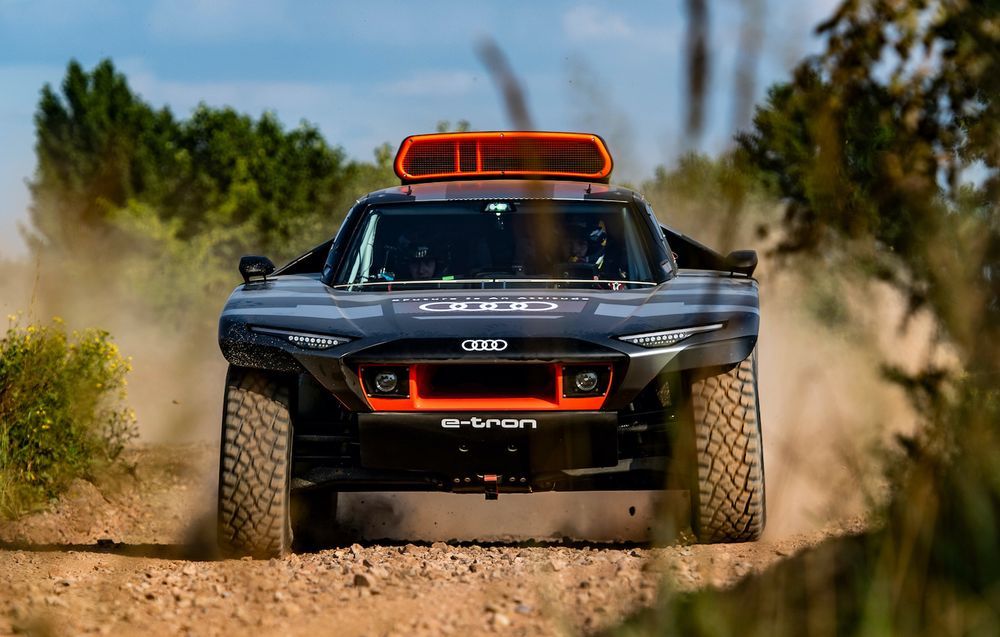 Unlike many other boxier designs used by other Dakar entrants, Audi wanted their new contender to resemble something a little sleeker with its overall silhouette inspired by their many Sportback models with other subtle touches meant as a nod to their Quattro Group-B beast from the 1980s.
They refer to it as an "electrifying high-tech test laboratory", at least for now during its testing, but its drivers would most likely want to think of it as a workhorse during the actual race next year as it will have to put up with inhospitable terrain, violent tumbles through dirt and sand, all while remaining stout and relatively undisturbed.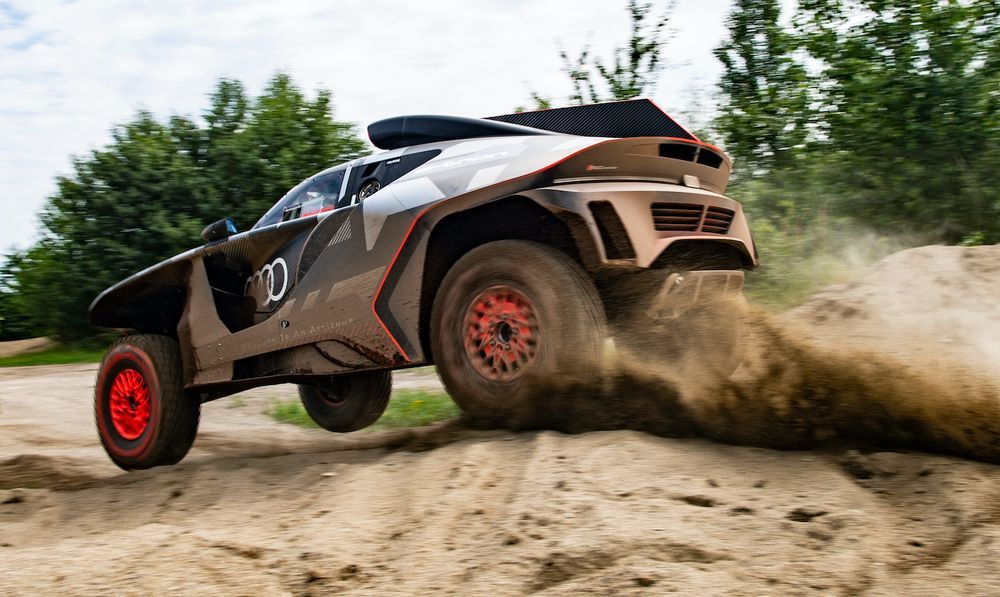 Project manager Andreas Roos calls the Dakar Rally the "ultimate challenge for an electric drivetrain" and he's definitely spot on, which is why the RS Q E-Tron uses plenty of Audi's established race-bred tech borrowed from efforts in DTM touring car racing and Formula E.
Meanwhile, Stefan Dreyer, development boss for motorsport projects at Audi Sport, promised that learnings from this project will trickle down "into future production models" while also confirming that Audi's passenger car development team is involved with the RS Q E-Tron.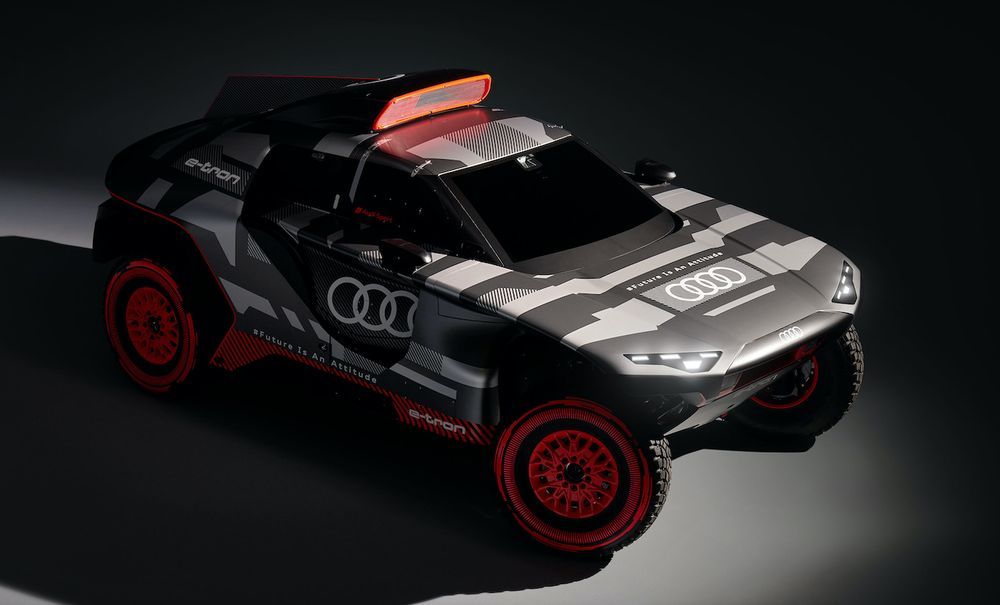 It's built around a custom steel tube frame chassis with its body being made of carbon fibre panels. At the heart of this modern rally-raider is a state-of-the-art high-performance 'range extender' hybrid drive system. At each corner are double-wishbone independent suspension linked to 17-inch wheels wrapped in BFGoodrich tyres.
The RS Q E-Tron's wheels are driven by a pair of electric motor-generator units (MGUs), one on each axle taken from Audi's E-Tron FE07 Formula E race cars deriving power from a bespoke 50kWh high-voltage battery, itself weighing some 370kg.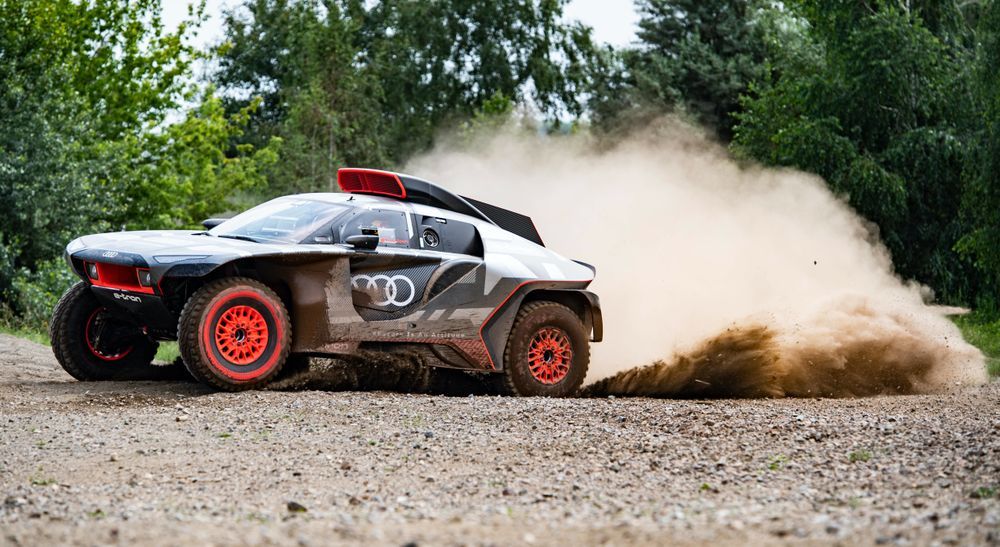 However, to keep the supply of charge up for as long as possible, there's also a 2.0-litre turbocharged four-cylinder engine lifted from Audi's now-retired RS5 DTM touring car, de-tuned to 268hp, though it's not connected to any wheels.
Similar in theory to a diesel-electric locomotive, this petrol engine will serve as the car's onboard charging solution (or generator/ range-extender), operating between 4,500 and 6,000 rpm to feed the battery with juice while on the move.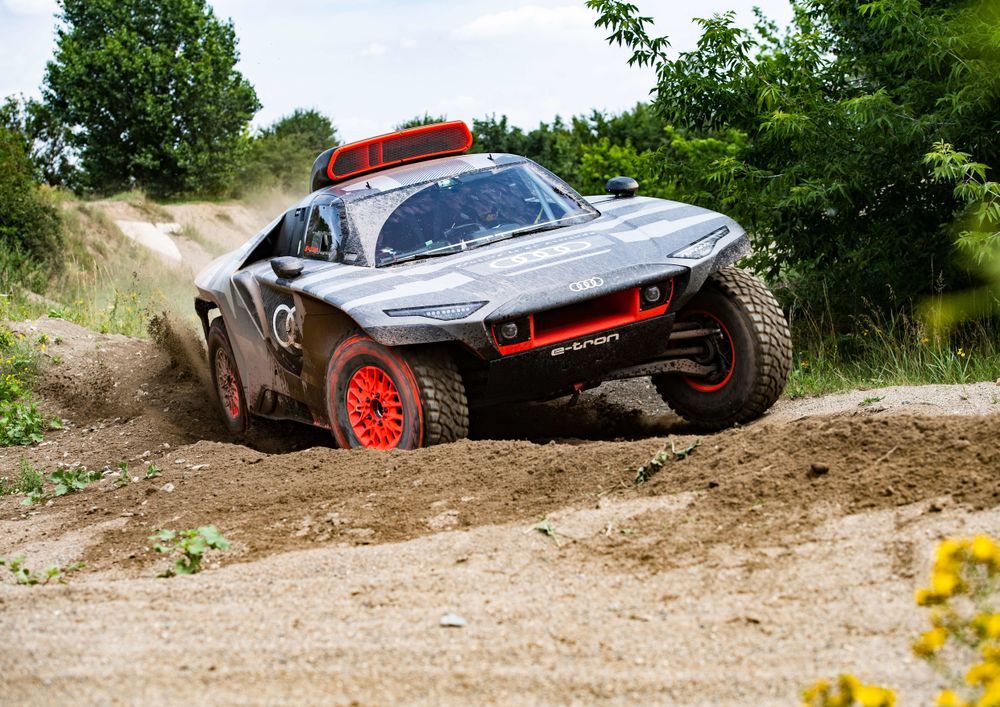 In addition, there's also a bunch of other measures in place such as regenerative braking to squeeze out as much efficiency from the drive system as possible, pretty crucial during the 2022 Dakar when vehicles are expected to cover up to 800km each day for 2 weeks through the arid landscape of Saudi Arabia.
Total output is said to be around 671hp, presumably with a mountain of instantaneous torque, though it's possible that the event's organiser imposes some kind of power limit to next year's rally. In its current state, the RS Q E-Tron accelerates to 100km/h in under 4.5 seconds even on loose surfaces, and has an electronically limited top speed of 170km/h.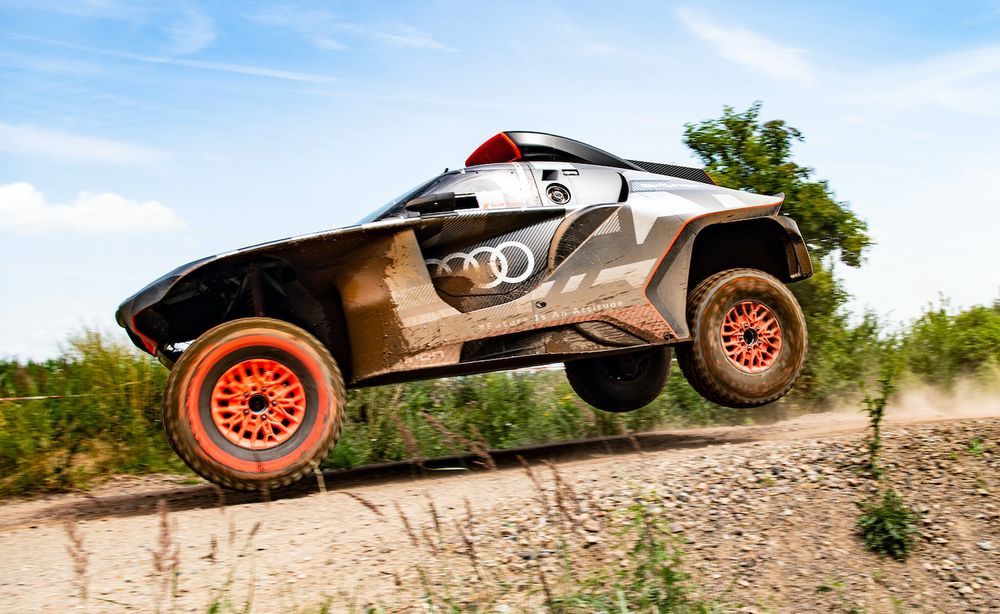 If this is the future of electric off-roading, sign us up!
---
---
---
---
Comments