Bentley's new Bentayga Has an Option that costs ¾ its Original Asking Price
Live Life Drive Despite being loaded with high-tech features such as an electrically-actuated active roll system that runs off a 48V system, electronic night vision, and removable rear-seat entertainment tablets, possibly the most expensive option that one can specify on Bentley's new Bentayga SUV is a clock. And it isn't just any clock, and not a digital one at that.
Made by Breitling, the bespoke mechanical Mulliner Tourbillon is a mechanical clock that is machined from solid gold, with eight diamonds embedded into its indexes, and finished with either a choice of mother-of-pearl or black ebony for its dial face. Completely mechanical in its operation, the Mulliner Tourbillon doesn't draw any power from the car's trailblazing 48V electrical system, instead it is automatically wound periodically by a dedicated high-precision winding mechanism within the car, so that you won't need to shake it around and upset the ride quality constantly to keep it running.
Though Bentley doesn't mention a price for this option, Motor Authority says that it will set one back USD170,000, which is considerably pricey for a timepiece you can only have fixed to your USD229,000 (before options) SUV.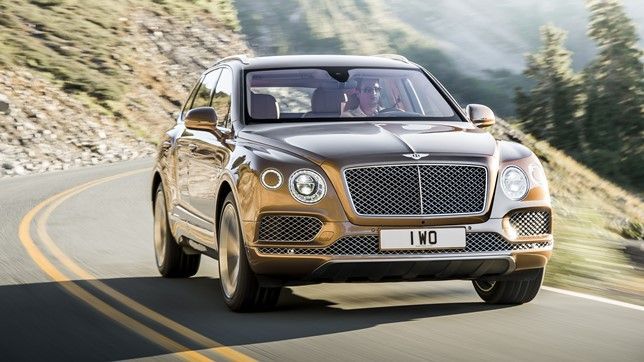 ---
---
---
---
Comments