BMW's Concept Compact Sedan Is The Slick 1 Series Sedan We've Been Waiting For
Auto News Those cheeky Germans up in Munich chose to unveil their newest design and engineering exercise, which they have dubbed the Concept Compact Sedan, at the 2015 Auto Guangzhou motor show while most of us have had our sights set across the pacific at the Los Angeles Motor.
Now, despite being the all-forgiving label of Concept, this BMW is clearly a four-door sedan version of the 1 Series that, to our eyes at least, looks very much grounded in today's reality - there's no absurdly large wheels, no drive-by-hologram system, no levitation - so we're inclined to believe we'll be seeing a 1 Series sedan quite soon. The 'Concept' even has a dashboard that, while strewn with glowing orange accents, look awfully similar those fitted to existing models.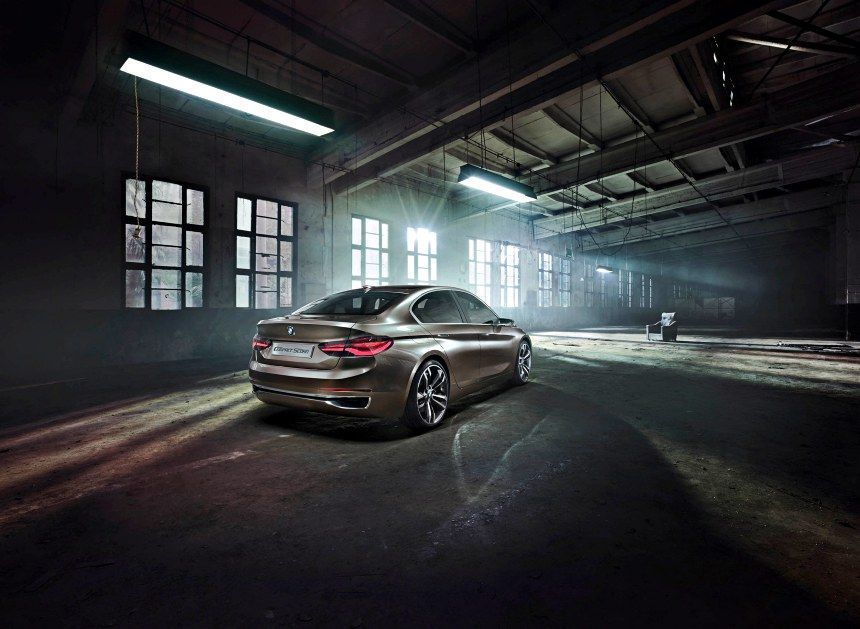 The Concept Compact Sedan sits on a stretched out wheelbase compared to the current 1 Series, with shorter overhangs front and rear. But the traditional BMW details are all accounted for - the overall athletic stance, shoulder lines stretching the length of the car, the C-pillar kink, and of course the double-kidney grill up front.
However, rather confusingly, BMW says that the Concept Compact Sedan was designed with China's youth in mind, hence the unveiling in Guangzhou. Hinting that should it be put into production, would be limited to be sold in only a single, but very large, market. We don't quite understand why, and would imagine that customers would be very keen on this car regardless of their country. And indeed, as far as we can tell there's absolutely nothing about this Concept that would lend itself exclusively to the China market.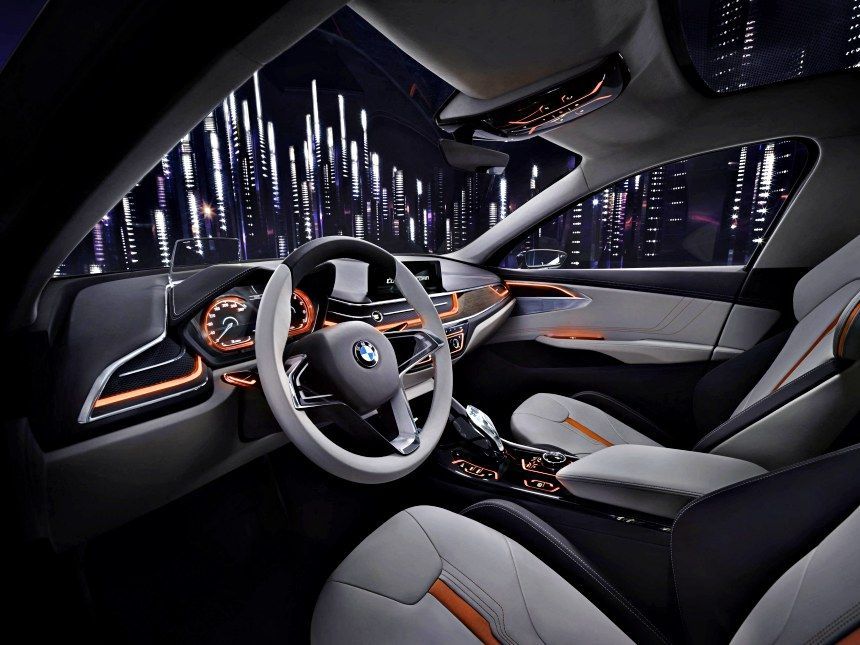 No word yet on what powertrain lies underneath the Concept Compact Sedan, but should it reach production under the 1 Series banner, could inherit its current crop of petrol and diesel engines. Shoehorning BMW's 320hp 3.0-litre N55 turbocharged straight-six engine from the M135i would certainly be an interesting development not outside the realm of possibility. This would turn a 1 Series Sedan, should it come to pass, into a baby M3. Excellent.
Do what must be done, BMW, you magnificent Bavarians.
---
---
---
---
Comments