 Anda ada saman tertunggak seperti saman JPJ, PDRM atau AES? Ataupun anda langsung tak tahu status saman yang anda miliki sebab langsung tak pernah disemak sebelum ini? Dah masuk tahun 2021 ini, bukan sekadar semak saman, nak bayar saman secara online pun boleh.
---
Susulan Pelaksanaan Perintah Kawalan Pergerakan di seluruh negara, banyak agensi kerajaan seperti JPJ yang ditutup ataupun dibuka dengan kapasiti minimum sahaja. Tetapi, kebanyakan sistem yang biasanya dilakukan secara fizikal sebelum ini kini boleh diakses secara dalam talian sahaja sekaligus dapat meminimumkan pergerakan keluar rumah.
Bagi mereka yang ingin menyemak status saman terkini dan membayar saman, tidak kiralah sama ada saman polis, JPJ mahupun AES, anda boleh berbuat demikian secara dalam talian atau SMS seperti berikut: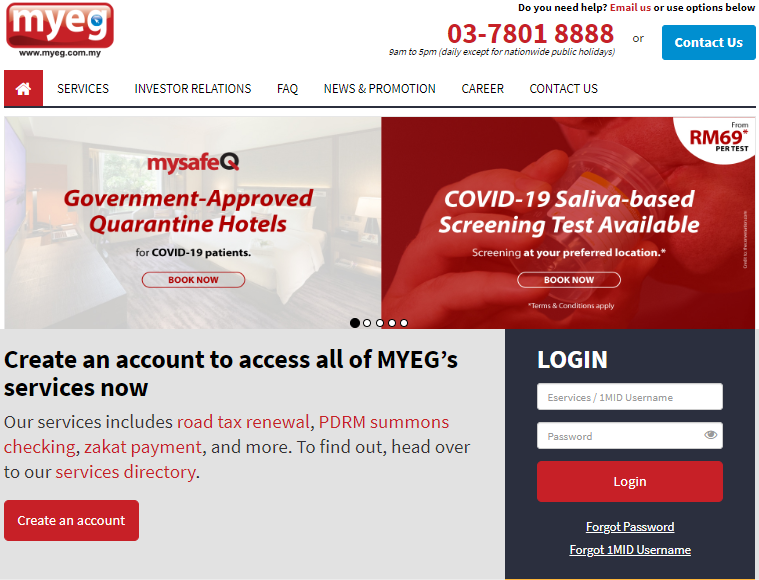 1. MyEG
MyEG menawarkan perkhidmatan seperti pembaharuan cukai jalan kenderaan, pembaharuan lesen memandu, penggantian MyKad, pembaharuan permit pembantu rumah, permit pekerja asing dan semakan saman polis trafik, JPJ, AES. Aplikasi MyEG boleh dimuat turun ke telefon pintar melalui Google Play Store.
Cara Semak Dan Bayar Saman:
Layari laman web rasmi MyEG: https://www.myeg.com.my/
Log Masuk menggunakan maklumat anda yang telah didaftarkan. Jika anda tidak mempunyai akaun dengan MyEG, anda perlu cipta akaun terlebih dahulu;
Klik pautan e-Services dan pilih sama ada anda ingin semak saman PDRM, JPJ atau AES,
Masukkan maklumat yang diperlukan dan tekan butang Semak;
Segala maklumat berkaitan saman anda akan dipaparkan;
Pembayaran saman ini boleh dilakukan terus secara dalam talian (perbankan internet).

2. JPJ dan AES
Di portal rasmi JPJ, anda juga boleh menyemak saman berkaitan JPJ dan AES dengan hanya memasukkan nombor kad pengenalan dan nombor pendaftaran kenderaan sahaja tanpa perlu mendaftar masuk sebagai pengguna.
Cara Semak Dan Bayar Saman:
Layari laman web rasmi JPJ: https://www.jpj.gov.my/web/main-site/semakan-saman
Terdapat pilihan sama ada anda ingin memasukkan Nombor Kad Pengenalan sahaja atau Nombor Kad Pengenalan dan Nombor Kenderaan sahaja daripada menu yang tersedia;
Kemudian, pilih jenis pengenalan diri (cth. Orang Awam Malaysia (MyKad);
Masukkan maklumat yang diperlukan, kemudian klik Semak;
Sistem akan memaparkan maklumat berkaitan saman yang dikeluarkan oleh pihak JPJ dan AES untuk tindakan lanjut anda.
Saman JPJ atau AES boleh dibayar di mana-mana Pejabat JPJ Negeri, Cawangan JPJ atau melalui perkhidmatan e-Services (https://www.eservices.com.my/)
Bayaran boleh juga dilakukan secara dalam talian di https://public.jpj.gov.my/

3. RILEK
RILEK adalah singkatan bagi Rangkaian Interaktif Laman Elektronik Kerajaan. Melalui portal interaktif dalam talian milik kerajaan ini, orang ramai boleh menyemak saman trafik, status insolvensi dan saman DBKL secara online.
Cara Semak Dan Bayar Saman
Layari laman web RILEK: https://www.rilek.com.my/;
Daftar Masuk dan Log Masuk menggunakan ID Pengguna dan Kata Laluan yang telah didaftarkan;
Klik pada menu Search By. Kemudian, pilih Semak Saman JPJ atau PDRM;
Masukkan maklumat yang diperlukan dan klik butang Semak.
Pembayaran saman tersebut boleh dibuat menerusi perbankan internet seperti Maybank2u, CIMB Clicks dan bank-bank lain.

4. SISTEM SEMAKAN ONLINE (SSO)
PDRM telah menyediakan perkhidmatan ini bagi memudahkan orang ramai untuk menyemak perkhidmatan-perkhidmatan dalam talian yang disediakan oleh PDRM seperti semakan status laporan dan siasatan polis, status saman trafik yang belum dijelaskan dan status pengambilan atau kekosongan terkini jawatan.
Cara Semak Saman:
Layari laman web SSO: https://sso.rmp.gov.my/ ;
Daftar Akaun dan Log Masuk menggunakan ID Pengguna dan Kata Laluan anda yang telah ditetapkan;
Klik pada butang Status Saman untuk membuat semakan saman menerusi Nombor Kad Pengenalan atau Nombor Plat Kenderaan anda.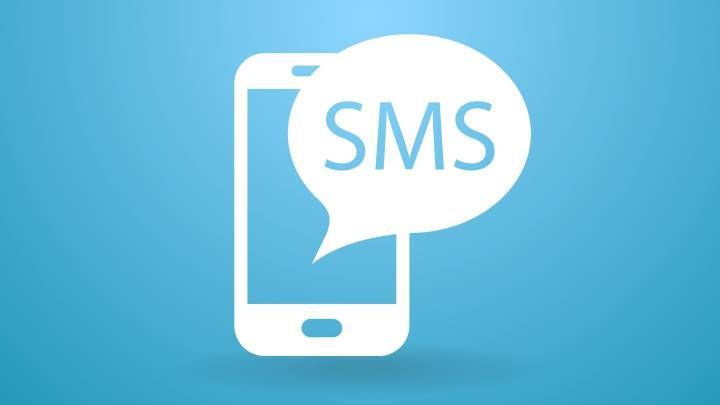 5. SISTEM PESANAN RINGKAS (SMS)
Saman trafik juga boleh disemak melalui SMS. Anda bakal dikenakan caj perkhidmatan sebanyak 15 sen bagi setiap mesej yang dihantar dan 20 sen akan dikenakan untuk setiap mesej diterima.
Cara Semak Saman:
PDRM:
Taip POLIS<jarak>SAMAN<jarak>Nombor Kad Pengenalan atau No Plat Kenderaan
Hantar ke 15888 atau 32728
Contoh – POLIS SAMAN WGA 3701 atau POLIS SAMAN 940201561234
JPJ:
Taip JPJ<jarak>SAMAN<jarak>Nombor Kad Pengenalan atau No Plat Kenderaan
Hantar ke 15888
Contoh – JPJ SAMAN 940201561234 atau JPJ SAMAN WGA 3701

6. MyBayar Saman
PDRM telah melancarkan portal dan aplikasi mudah alih MyBayar Saman dimana orang ramai boleh semak dan bayar saman secara dalam talian tanpa caj perkhidmatan dengan lebih cepat dan pantas.
Cara Semak Dan Bayar Saman
Pendaftaran:
Tekan butang Daftar Pengguna Baharu;
Isi Maklumat Peribadi;
Terima dan dan masukkan pengesahan OTP di telefon bimbit;
Log masuk Portal/Aplikasi MyBayar Saman.
Semakan:
Log Masuk Portal/Aplikasi MyBayar Saman;
Tekan butang Semakan di menu utama;
Butiran saman akan dipaparkan untuk rujukan anda;
Selain itu, pengguna aplikasi MyBayar Saman juga turut akan menerima notifikasi saman sekiranya terdapat saman baharu yang dikeluarkan kepada pengguna.
Pembayaran:
Tekan butang Bayar Saman di butiran saman. Bagi pengguna aplikasi di telefon pintar, tekan butang saman di bahagian menu utama;
Semak dan pilih saman yang hendak dibayar;
Pilih mod bayaran dan tekan butang Bayar;
Butiran transaksi pembayaran akan dipaparkan;
Pengguna aplikasi MyBayar Saman boleh melakukan semakan sejarah transaksi boleh dilakukan di bahagian aktiviti.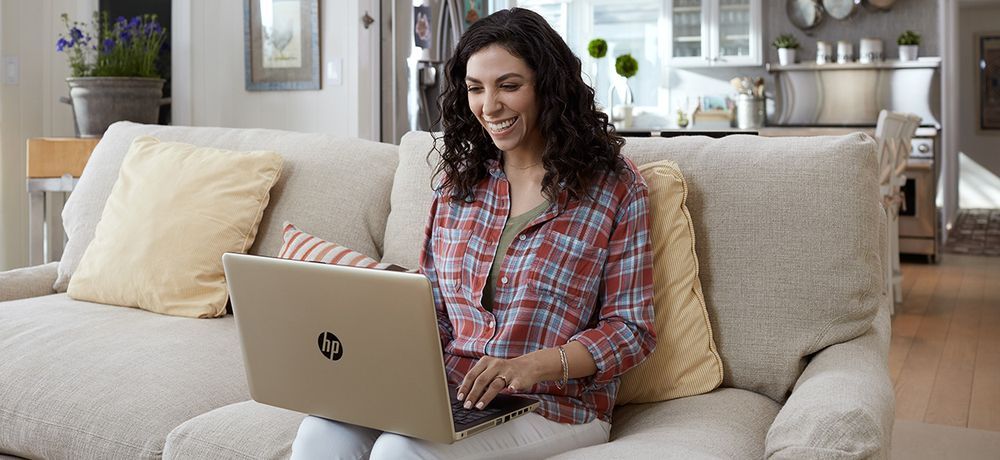 Berdasarkan cara-cara semakan dan pembayaran saman yang dikemukakan di atas, ada banyak cara yang boleh anda lakukan secara dalam talian tanpa perlu keluar rumah demi menjaga penjarakan sosial atau jika anda sibuk. Mudah bukan? Selamat menyemak dan membayar saman!


For more latest car news, reviews, car buying guides and videos visit us at Carlist.my Auto News.
Check out all the best new & used car deals in Malaysia at Carlist.my.
Sell your car fast with the best offer? Visit us at CarlistBid.my.
Get the latest new car promotions at New Car website now.
---
---
---
---
Comments