Commemorating 85 Years of Pininfarina with Pure Italian Style
Live Life Drive Working together with six Italian companies, Barakà, De Rigo, Horo, NAPKIN, The Bridge, and Visconti, each of whom are recognised as a leader in their respective fields, Pininfarina has unveiled their first lifestyle collection to bear their illustrious mark of design excellence. Made in commemoration of Pininfarina's 85th anniversary, the Icon85 collection is an expression of the Pininfarina DNA that is comprised of a bracelet, sunglasses, polo, writing tool, travel bag, and a fountain pen. Each item is produced in a limited-series of 85 examples, and pays tribute to Pininfarina's heritage of melding several contrasting traits, art and industry, tradition and innovation, and elegance and sportiness.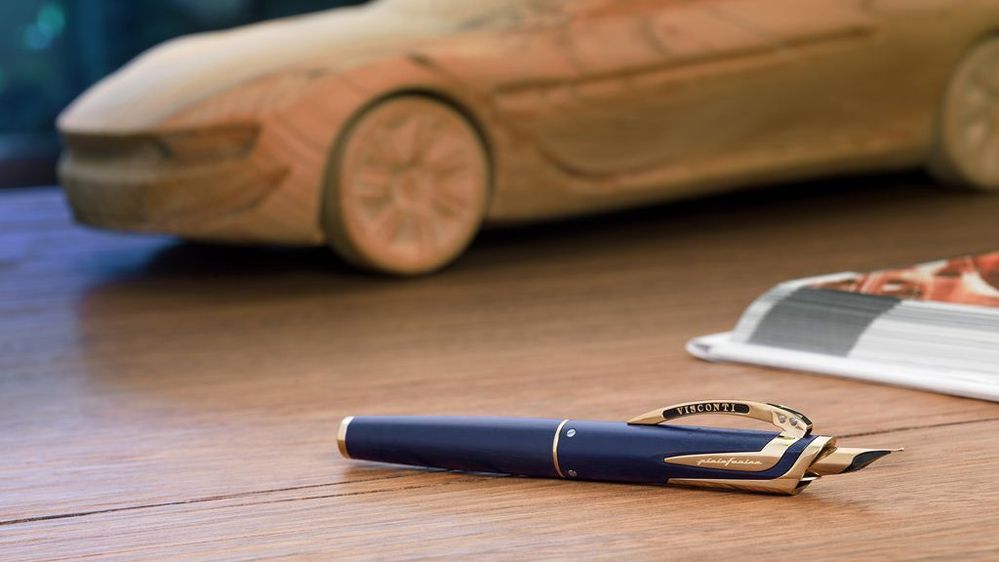 From Visconti comes a strikingly beautiful Carbongrafite fountain pen, dressed in an alluring shade of blue coloured carbon and gold plated inserts, which highlights its design of pure 'Elegance'. Its use of a unidirectional graphite is one of the technical innovations brought on by Visconti and incorporated in this remarkable €2,500 fountain pen.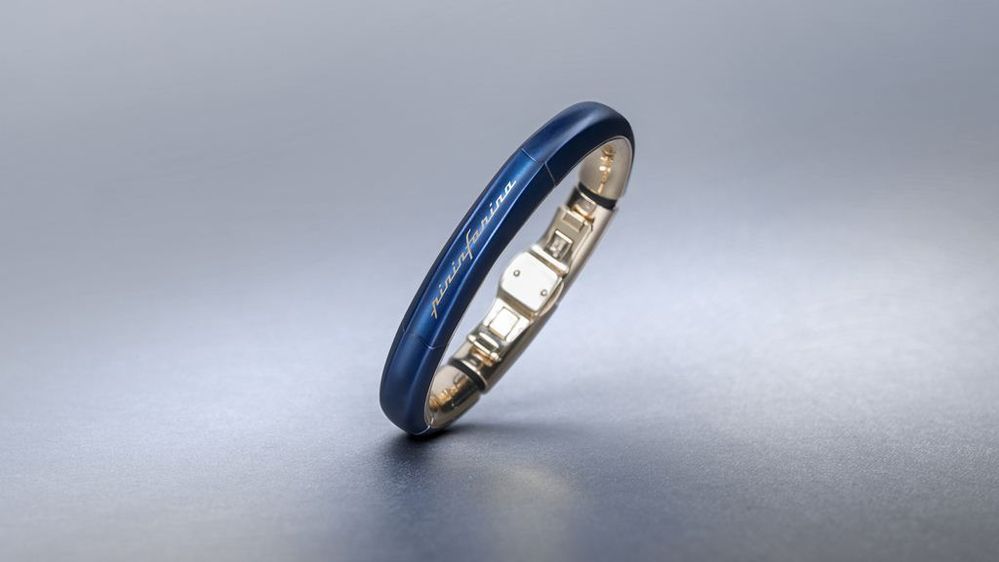 As the curvature of the bracelet curves around the wearer's wrist, the action of its movement transforms its shape and surface, giving a graceful and yet complex form that is no different from the shapes of cars penned by Pininfarina. Made by master goldsmiths from Barakà, this €750 silver bracelet epitomises the 'Movement', with its gold and matte blue hues.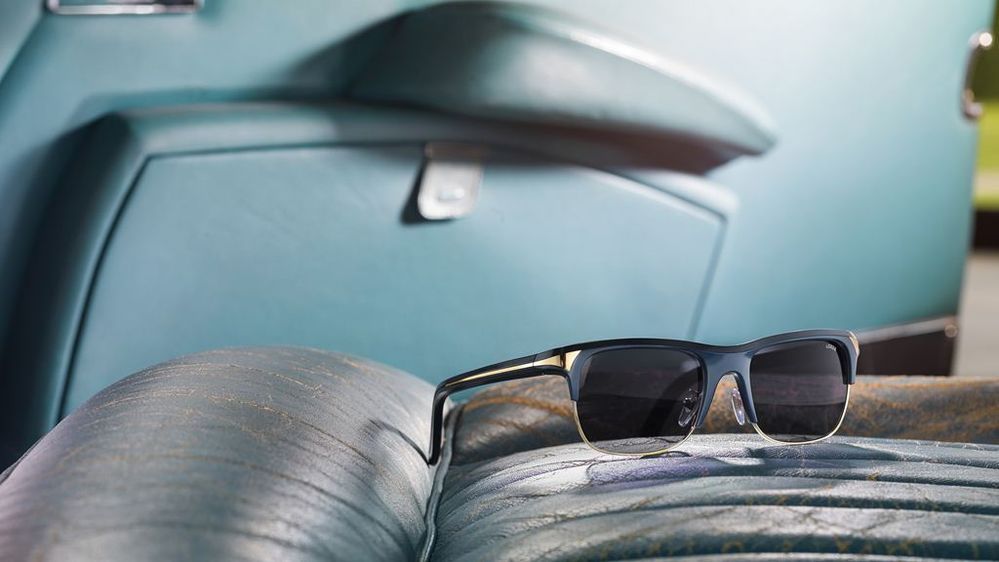 Not only does the use of aluminium in its construction and the pure lines that wrap around its frame, the sunglasses exudes the beauty of 'Lightness' and 'Sportiness'. Courtesy of De Rigo, the aluminium frame with blue and gold plated details found on the €600 sunglasses is both aesthetically sophisticated and comfortable to wear.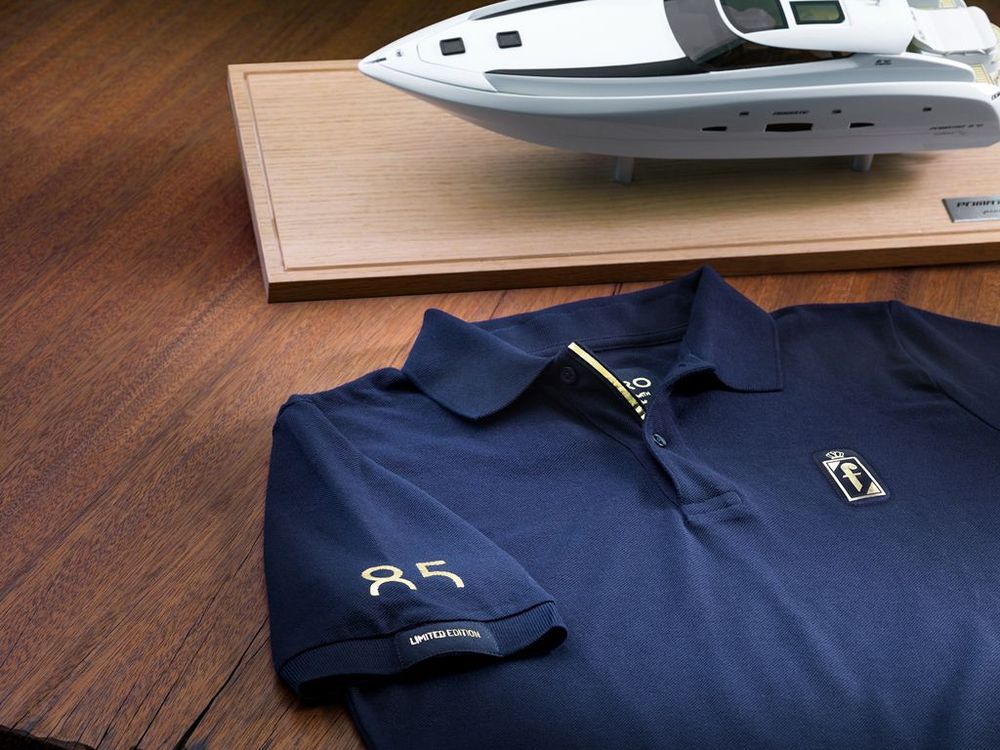 Being a part of the Icon85 collection, the €300 polo stands out by making a statement printed in gold. The 23-carats gold print on the Pininfarina polo brings a new level of 'Exclusivity' thanks to an innovative technology that has been patented by Horo, which allows the printing of gold on fabric.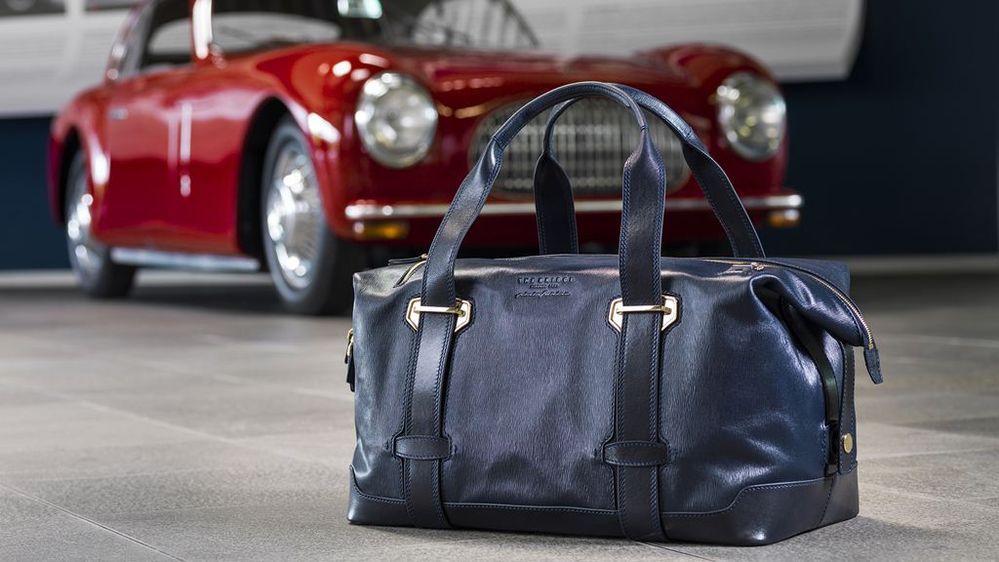 Through the unison of classic materials like leather and fabric in the form of a travel bag gives it a strong, reliable, and resistant quality, which are fine qualities for any travel bag. Made by The Bridge, using Tuscan leather manufacturing, the €1,500 travel bag is a masterful display of 'Craftsmanship' and ideally suited for the modern globetrotter.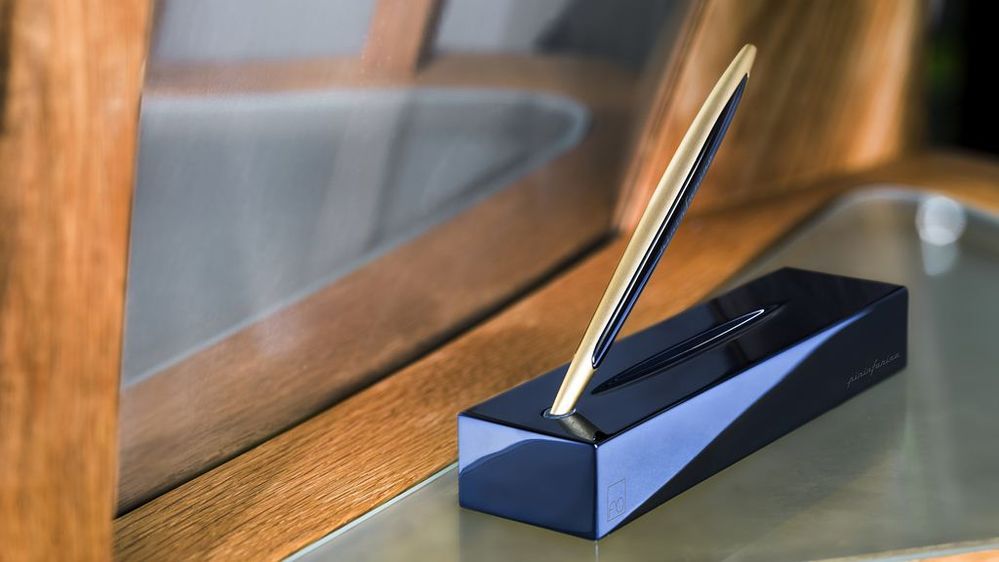 No collection would be complete without a commemorative version of the Forever Pininfarina Cambiano writing tool. Driven by 'Innovation', the €400 revolutionary writing tool which allows writing limitless is achieved thanks to a metal alloy that was invented and patented by NAPKIN. Realised in aluminium in the Icon85's colours of blue and gold, the Forever Pininfarina Cambiano is part instrument, and wholly sculptural.
Matured by 85 years of history, the Icon85 Emozioni in limited edition is a glorious and exclusive celebration of one of the most influential and iconic name in Italian design. These fashionable commemorative Icon85 pieces can be purchased from their online store.
---
---
---
Comments