DD X50 - Siapa Nak Booking Untuk Proton X50?
Auto News Tidak ingin ketinggalan akan 'euphoria' dari pelancaran Proton X50, JPJ Kelantan semalam telah mengumumkan pembukaan bidaan bagi siri DDX dari 10 Disember ke 14 Disember.
---
JPJ Negeri Kelantan mensasarkan kutipan bidaan sebanyak RM2 juta dari bidaan ini.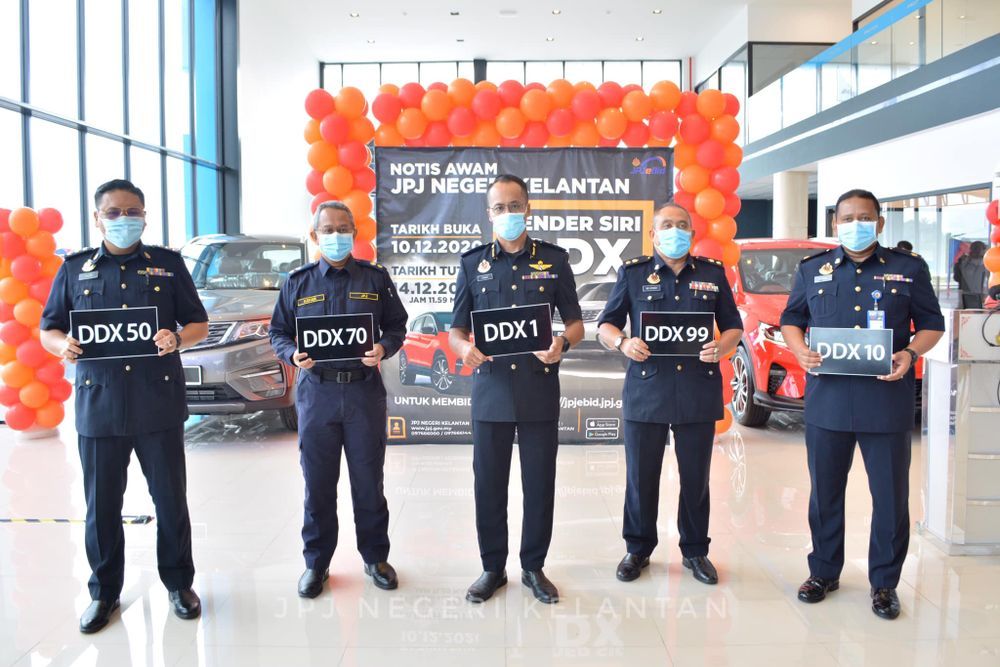 Bidaan boleh dilakukan di portal https://jpjebid.jpj.gov.my atau melalui aplikasi mudah alih JPJeBid bermula 10 Disember 2020 pukul 12.00 tengah malam sehingga 14 Disember 2020 pukul 11.59 malam.
Harga bidaan akan mengikut kategori yang telah ditetapkan iaitu kategori nombor bernilai utama dengan nilai minima RM20,000, nombor menarik RM3,000, nombor popular RM800 dan nombor biasa bernilai RM300.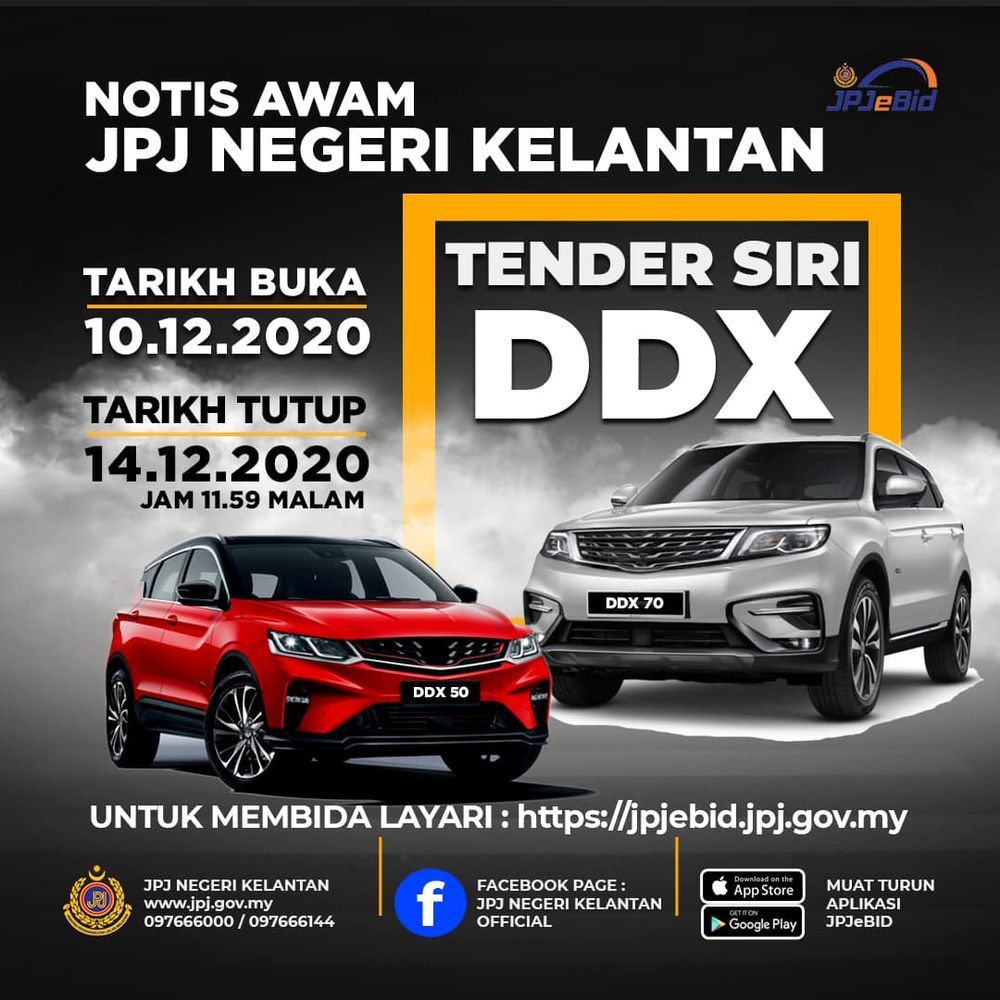 Jika harga bidaan bagi DDX 50 dan DDX 70 bermula dari RM20,000 kemungkinan besar pemiliknya nanti akan mempunyai nombor plet yang lebih tinggi nilainya dari kereta itu sendiri. Varian tertinggi Proton X50 iaitu varian Flagship berharga RM103,300 dan varian Premium X X70 pula berharga RM122,800 (harga dengan pengeculian SST sehingga 31 Disember 2020).
*Kredit imej Facebook JPJ Negeri Kelantan
For more latest car news, reviews, car buying guides and videos visit us at Carlist.my Auto News.
Check out all the best new & used car deals in Malaysia at Carlist.my.
Sell your car fast with the best offer? Visit us at CarlistBid.my.
---
---
---
---
Comments