What Is Proton's Customer Appreciation Plan?
Auto News Back when Proton launched the Proton X50 the media was informed that they had the capacity to deliver 9,000 units by the end of the year. As reported by Proton on December 2, they have delivered a total of 2,203 units of the X50, inclusive of the 447 units delivered in October.
---
Apparently, as posted by many Facebook users on the Proton X50 and X70 forums, over the last couple of days Proton has been informing their dealers that due to the overwhelming response of the rakyat due to the PENJANA initiative by the government, they are facing difficulties meeting demand.
Below is a screengrab from Facebook user Wj Tey of the memo he apparently got from his Proton Sales Advisor.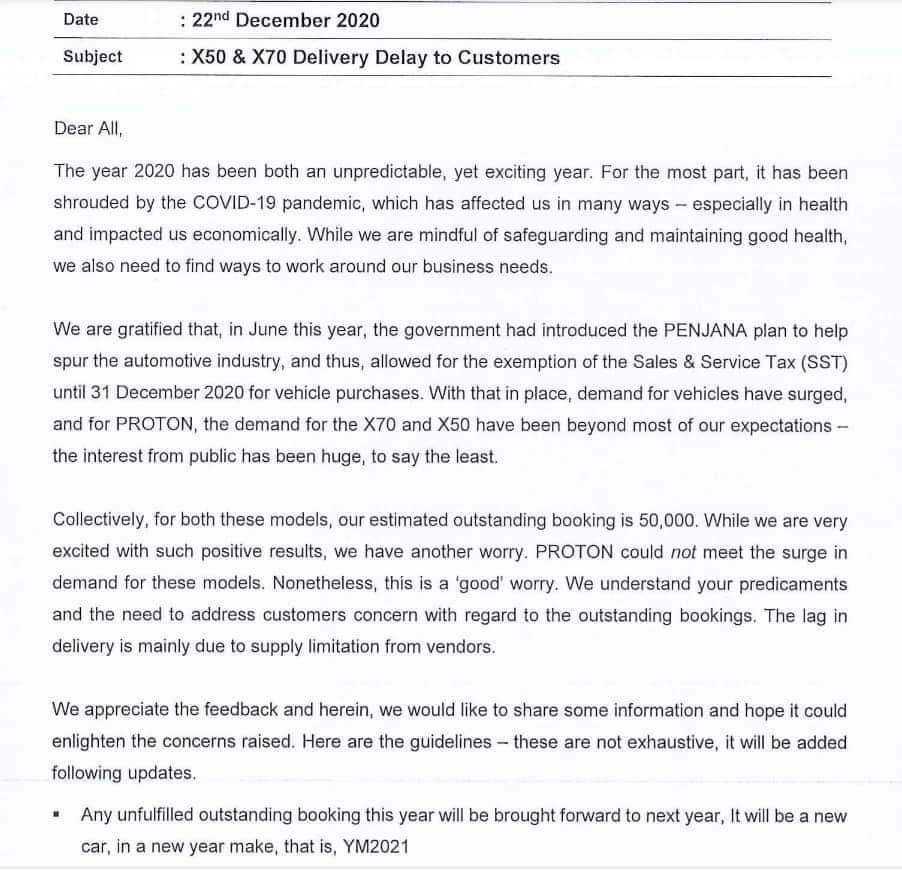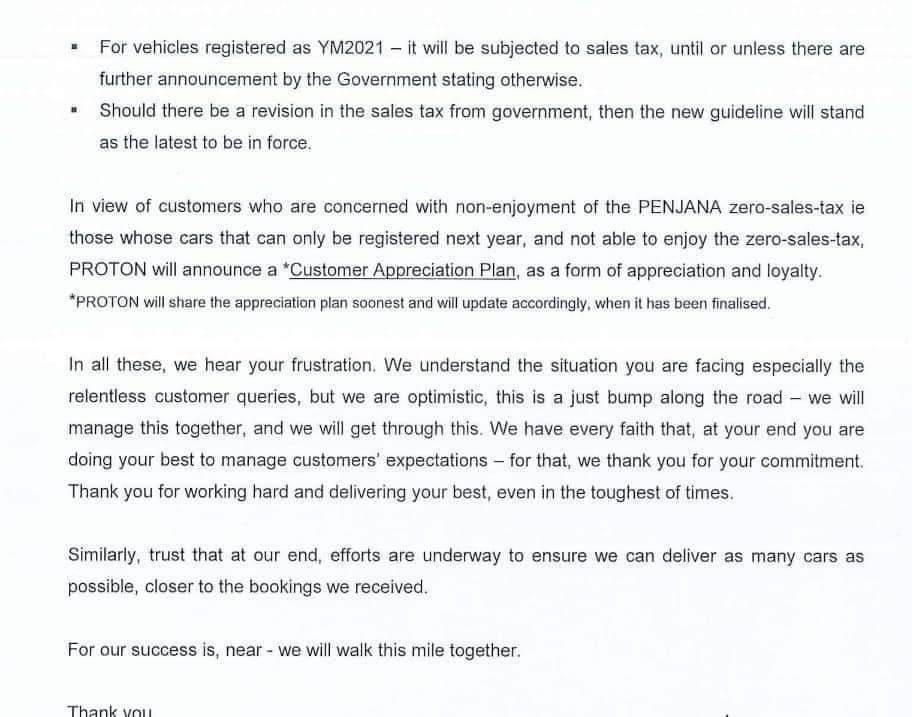 It further states that any unfulfilled bookings not made this year will be carried forward to 2021 with the year of manufacture being 2021.
Now I've been speculating with family and friends that the government will look at extending the SST exemptions into at least the first quarter of 2021 but with eight days remaining till the year ends, the silence I suppose is an answer in itself.
The initiative was definitely spurring the automotive marketplace, which was evidenced by record-breaking sales by Perodua, Proton, even the second-hand car market witnessed an uptick.
No extension means that any Proton X50's and X70's registered in 2021 will be subject to SST.
In order to prevent public perception from turning overtly negative towards them, Proton is apparently introducing the Customer Appreciation Plan as a form of appreciation for the support and loyalty of its customers.
Details are sketchy however as to what it entails, with some speculating that it could be either the Urban or Utility packages that are given free in the case of the Proton X50.
On the flip side with eight days remaining to 2020, do you want to receive a car now only for it to be considered a year older when you want to jual or upgrade nanti?
At the time of publishing, there has been no official word from Proton on any Customer Appreciation Plan.
We'll be sure to bring you any updates on Proton's Customer Appreciation Plan as and when we receive it.
---
---
---
---
Comments