Do You Know What A Hurricane RS Is?
Auto News If you think 617 horsepower and 750Nm of torque is enough for a muscular executive sedan, then you are not a BMW speedfreak, because renowned BMW Tuner, G-POWER believes there is a market for an even more powerful F90 M5.
Even though many have praised and fallen in love with the stock F90 M5 for its real word driveability as well as race track compatibility, this has not stopped the BMW speedfreak world from trying to give it more 'powaaahhh'.
One of the tuners who have kept pushing the envelope with the M5 is G-POWER. They are the Brabus of the BMW world. They are always tuning and coming up with bonkers souped-up BMWs. Their first attempt at tuning the M5 brought the power figures up to 770hp which many have said is too much for the M5. But in typical G-POWER style, too much is just not enough.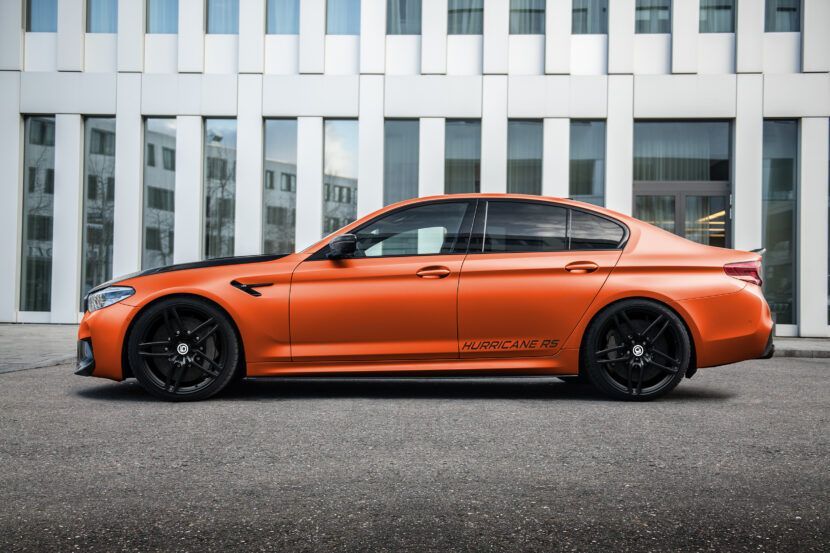 Their latest attempt has seen them squeeze 820hp and 1000Nm of torque from the M5's 4.4-litre twin-turbo V8. Called the G-POWER Hurricane RS, they have managed to do this by installing a new ECU map (GP-820), a new set of turbochargers as well as new downpipes, and a new titanium exhaust. All this power is transferred to the road through G-POWER's 21″ Hurricane RR wheels.
Unfortunately, there is still no 0-100 km/h acceleration time for this executive beast, but apparently, the difference is not as dramatic as G-POWER limits the amount of torque in first gear to protect the transmission.
Nevertheless, we still love that the Hurricane RS has hypercar type power figures, but also, we love entirely that G-POWER has not gone overboard with its looks, making it still somewhat of a sleeper.
Hopefully we have a video of this beast soon from the folks at G-POWER.
---
---
---
---
Comments