Frankfurt 2017: Gasp! BMW Confirms Electrified M Series Model, Hints i5 Sedan
Auto News Never say never. First, there was a diesel-powered M550d, essentially an M5 with a diesel engine. Then there is the recently announced all-new M5 that sends its power to all four wheels rather than BMW's signature rear-wheel drive, something which is inevitable given the ridiculous power outputs that customers today demand.
Now, BMW has confirmed that an electrified drivetrain M Series model is in the works.
During a pre-event speech ahead of next week's opening of the 2017 Frankfurt Motor Show, Harald Krüger, Chairman of the Board of Management BMW AG reiterated BMW's commitment to Strategy Number One > Next – the company's technology road map for the future, which aims to transform BMW into more than just a car (and motorcycle) company, but a technology company.
Under Number One > Next are four ACES pillars - Automated, Connected, Electrified, and Services. In an era where Google is making self-driving cars, people sign up for car sharing services rather than buying and maintaining a private car, these changing consumer trends are forcing BMW to evaluate whether people are still interested in an Ultimate Driving Machine or an Ultimate Green Connected Machine.
This year alone, BMW's total sales of electric/plug-in hybrid vehicles is projected to hit 100,000 units.
"Our strong commitment to e-mobility is underlined in NUMBER ONE > NEXT. We will be increasing the share of electrified models across all brands and model series. And, yes, that also includes the Rolls-Royce brand and BMW M vehicles," said Krüger, who didn't elaborate any further regarding the specific M models to use electrified drivetrains.
The advent of an electrified BMW M car is going to blur the separation between BMW's sub-brands. Currently, there is a clear differentiation between BMW M, BMW M Performance, BMW i, and BMW iPerformance models.
Track-ready cars like the M4 are given the core M badge, while performance biased cars like the M140i are parked under the M Performance band. Dedicated electric/plug-in hybrids like the i3 and i8 respectively, are grouped in BMW i, while plug-in hybrid variants of regular models like the 330e, X5 40e and 740Le are grouped BMW iPerformance.
The advent of an electrified BMW M model will certainly require some rearrangement. To that end, Krüger hinted that the plug-in hybrid i8 could be renamed and parked under BMW M or M Performance, and that the upcoming all-electric variant of the X3, due in 2020 could also be renamed.
"Going forward, all fully-electric BMWs will belong to BMW i. This also applies to the X3. We have also announced the BMW iNEXT – our next innovation spearhead – for 2021," said Krüger.
The all-electric i3 will certainly remain under BMW i, but if we want to confuse you further, you should keep in mind that many i3 models are sold with an optional two-cylinder 647cc range-extender petrol engine that recharges the battery.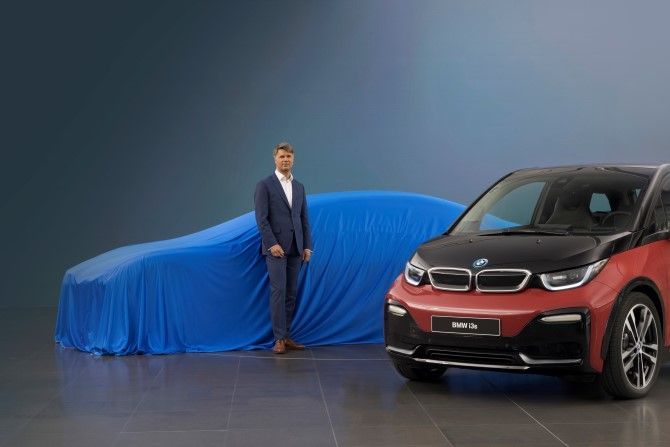 BMW also confirmed that it will be introducing an all-electric four-door model (likely to be a sedan, possibly wearing an i5 badge) positioned between the i3 and the i8 at the Frankfurt Auto Show.
---
---
---
---
Comments