Honda Just Edges Toyota Sales In H1 Of 2021 – Tight Race For No.1 Non-National Carmaker
Auto News Honda leads Toyota by the slimmest of margins in overall Passenger Car sales in the first six months of 2021, making it the tightest race to become the No. 1 non-national carmaker we've seen in years.
---
Honda has held the top spot for a stellar six years on the back of strong sales from popular models such as the Honda City, HR-V, and Civic.
As June comes to end without little to no activity given the FMCO lockdowns – which deem automotive sales a non-essential economic activity – the latest Malaysian Automotive Association (MAA) data shows Toyota has secured 23,232 sales versus Honda's 24,996 units. Toyota currently trails by some 1,764 units.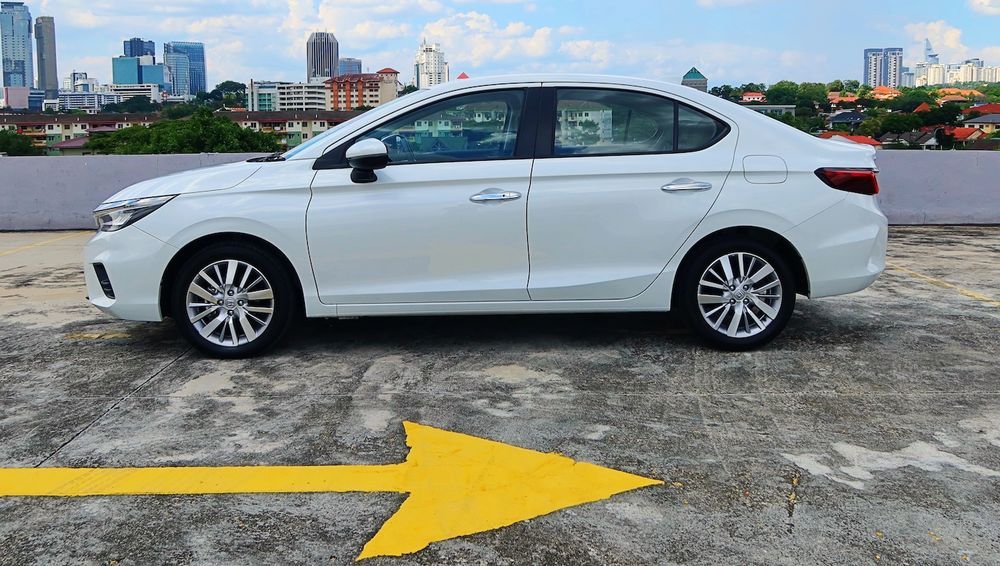 Honda achieved an 11.2 percent market share (versus Toyota's 10.4 percent) and rank third overall in Malaysia, behind Perodua's 97,290 units (39.1 percent) and Proton's 56,352 units (22.6 percent). Toyota lead by a wide margin in the Commercial Vehicle category – with 10,473 units (41.4 percent market share) – ahead of second-place Isuzu with 4,165 units.
If you tally up Toyota's passenger and commercial vehicle sales, Toyota would lead Honda but since the title only takes into account passenger vehicles, Toyota has some catching up to do in the second half of the year.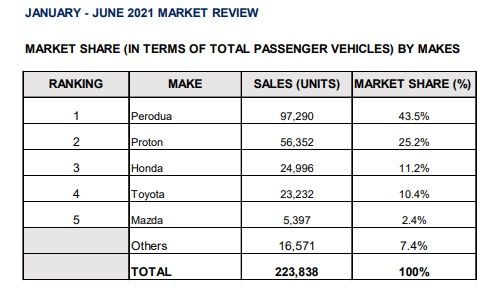 In 2020, Honda Malaysia managed to round off yet another year as the Top Non-National carmaker in Malaysia. Its sixth year at the top spot almost at the very last leg of the race, capping off a brilliant sales push in December to round off a total of 60,469 units, versus UMW Toyota Motors securing 59,320 units. However, that margin in 2020 has been the smallest its ever been since Honda first climbed to the top in 2015.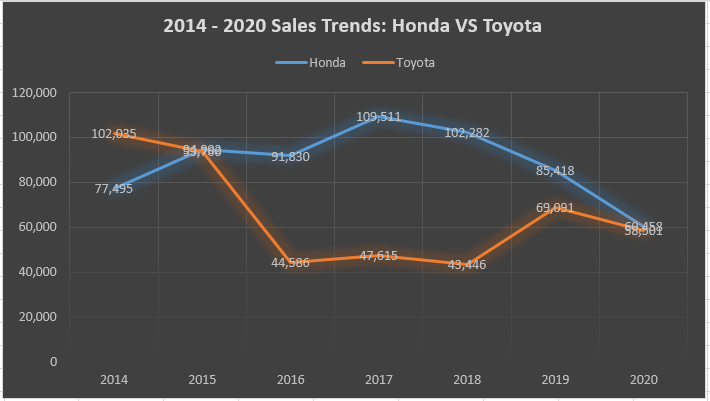 In the years after, namely 2016 to 2018 Honda has an insurmountable lead over Toyota. The biggest difference in sales came in 2017 when Honda sold a massive 61,896 units more than Toyota, with 109,511 units, versus Toyota's 47,615 units.
Most of this success came at a time when Honda dominated the market with value for money offerings such as the Honda City, Honda Jazz, and later the Honda Civic. With no real rival, Honda also dominated the SUV market with products such as the Honda HR-V, BR-V, and CR-V. In the years since, the HR-V has come under attack by newer local models such as the Perodua Aruz, Proton X50, X70 and most recently the Perodua Ativa.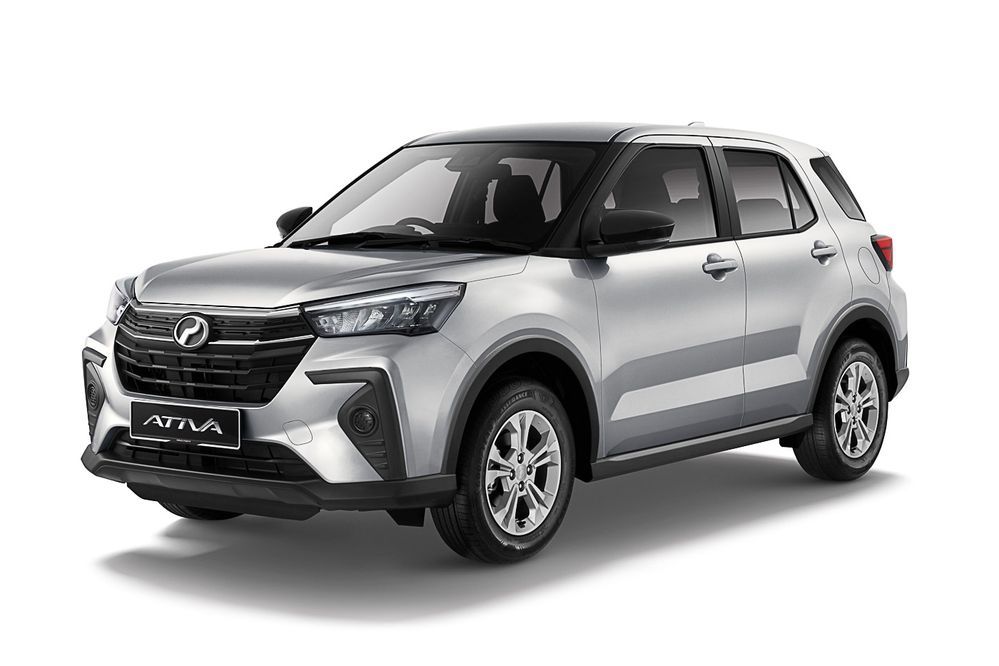 This has chipped away at Honda's sales, whilst Toyota comprehensively revamped its range with newer models such as the Toyota Vios, Yaris, Corolla, and most recently the Corolla Cross SUV. As such, though Honda have held on to the No.1 spot, they have done so with an ever-shrinking volume since 2018.
Time will tell, if Toyota retakes the position it held for many years, before the emergence of the modern Honda we all know and love. With the automotive business all set to face tough challenges in the months to come, it's all to play for in H2 of 2021.
---
---
---
---
Comments