How to get your hands on the Lamborghini Sian FKP 37?
Insights The Lamborghini Sian by Lego Technic is 3700 pieces of patience and engineering, it is also the closest many of us will come to understanding the inner workings of a Lamborghini up close and personal.
---
According to Lego Senior Designer and Lead Designer of the Lego Lamborghini Sian, Aurelien Rouffiange, a project of developing a sports car into a Lego Technic model takes about two years from concept to the final product. The Lamborghini is the third in the list of supercars by Lego after the Porsche 911 GT3 RS and Bugatti Chiron.


Why the Sian?
Aurelien went on to add that more often than not Lego approaches the manufacturers especially if a new car is groundbreaking in its functionality and challenging for the team at Lego to build it. For the Sian however, Lamborghini approached Lego with a top-secret project, with an invitation to visit them at their headquarters.
The Process
The development for the Sian took 18 months with 50-60 iterations built to incorporate as many functionalities as possible into the car within its limited space. The biggest challenge for any Lego designer is adding elements into a build while also making it look like a car. The functionalities of a car must also be given importance, things like gear shifts, scissor doors and interior trim are all crucial for the overall authentic look and feel of the car. The Sian is unique in that there are no stickers on the Lego pieces, the logos are printed directly onto the Lego elements. Only five new elements were created for the Lamborghini Sian with the other elements carried forward from existing Lego projects.
How long does it take to build one?
It will take a Lego Technic enthusiast who knows her way around the elements about eight hours to build the Lamborghini Sian. A Lego designer will most likely take about six hours whereas for people like me with little to no experience, I'd say a safe bet is around 20 hours.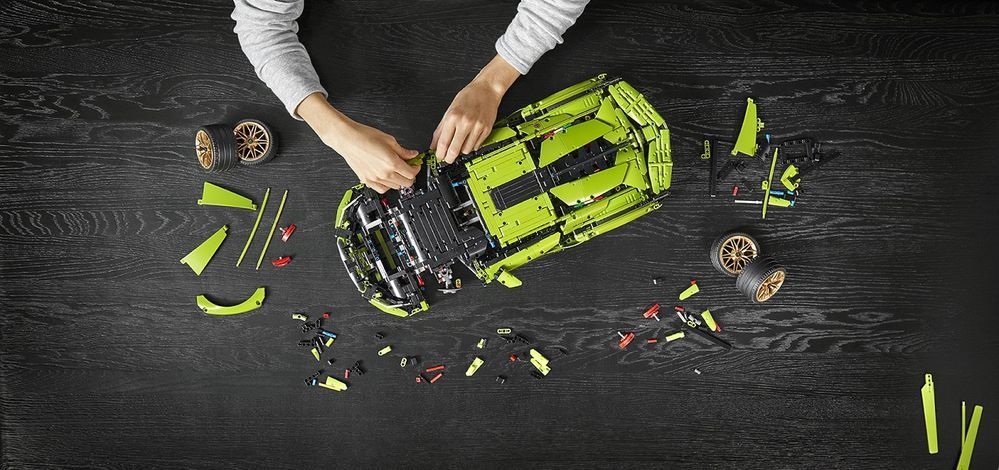 The Lamborghini Sian FKP 37 retails in Malaysia for RM1,599.90. If you're looking for a new hobby...
---
---
---
Comments