Kastam Filipina Hancurkan McLaren 620R dan 20 Kereta Seludup Lain untuk 'Ajar' Rakyat
Auto News Baru-baru ini, Biro Kastam Filipina (BOC) telah menghancurkan 21 kereta mewah seperti McLaren 620R, Bentley Flying Spur, Porsche 911, Lotus Elise, Mercedes SLK, Toyota Solara dan Hyundai Genesis Coupe yang diseludup masuk ke negara itu sebagai pengajaran berguna kepada rakyatnya.
---
Meskipun ianya kedengaran kasar dan memeritkan, namun itulah perkara biasa yang berlaku di Filipina apabila pihak berkuasa menyita kenderaan seludup. Pihak kastam negara itu telah mengumpulkan 7 kereta mewah sebelum menghancurkannya di Manila.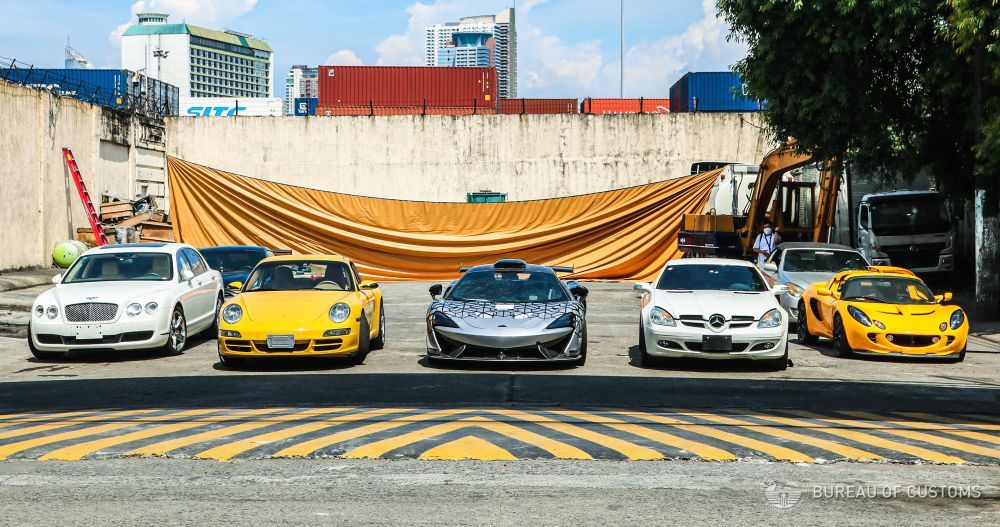 Tidak cukup dengan itu, pihak biro kastam negara itu turut sama melenyapkan 14 buah Mitsubishi Jeep terpakai yang telah disita di Pelabuhan Cagayan De Oro di satu lokasi berlainan pada hari yang sama. Kesemua kereta yang menerima nasib malang itu didapati diseludup masuk ke negara itu secara haram oleh pemilik berbeza sebelum berjaya disita oleh kerajaan dalam beberapa operasi yang berlainan dari tahun 2018 hingga tahun 2020.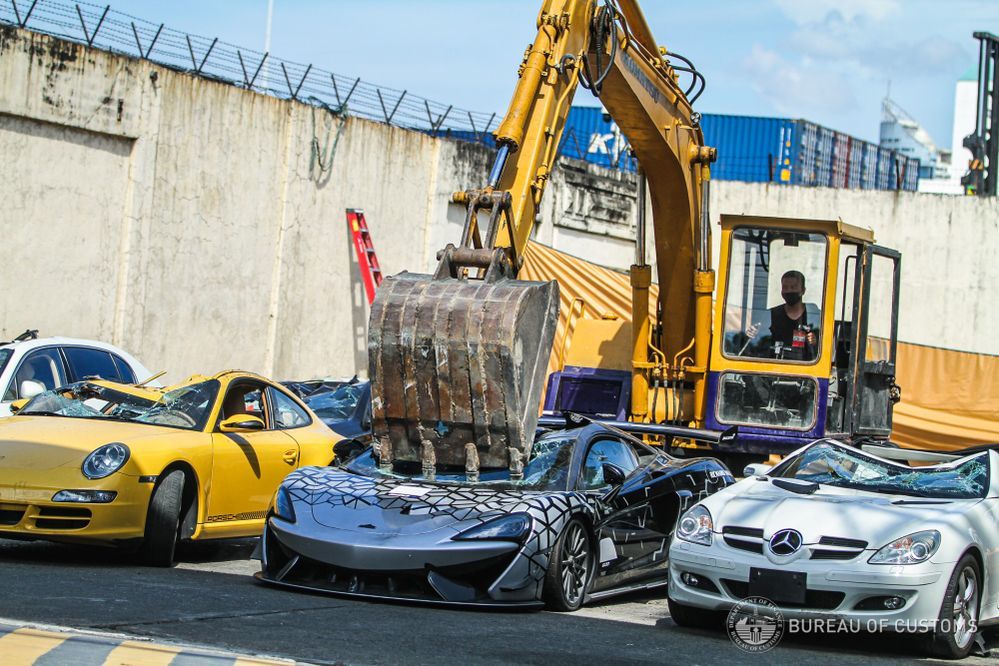 Menerusi sebuah hantaran di akaun Facebook milik Biro Kastam Filipina, nilai keseluruhan 21 kereta seludup yang dihancurkan ini dianggarkan mencecah RM5 juta (P58.55 juta). Oleh kerana nilainya yang mencecah jutaan ringgit, banyak pertanyaan diajukan oleh orang ramai seperti mengapa kerajaan negara itu tidak guna atau jual sahaja kereta itu untuk mendapatkan wang.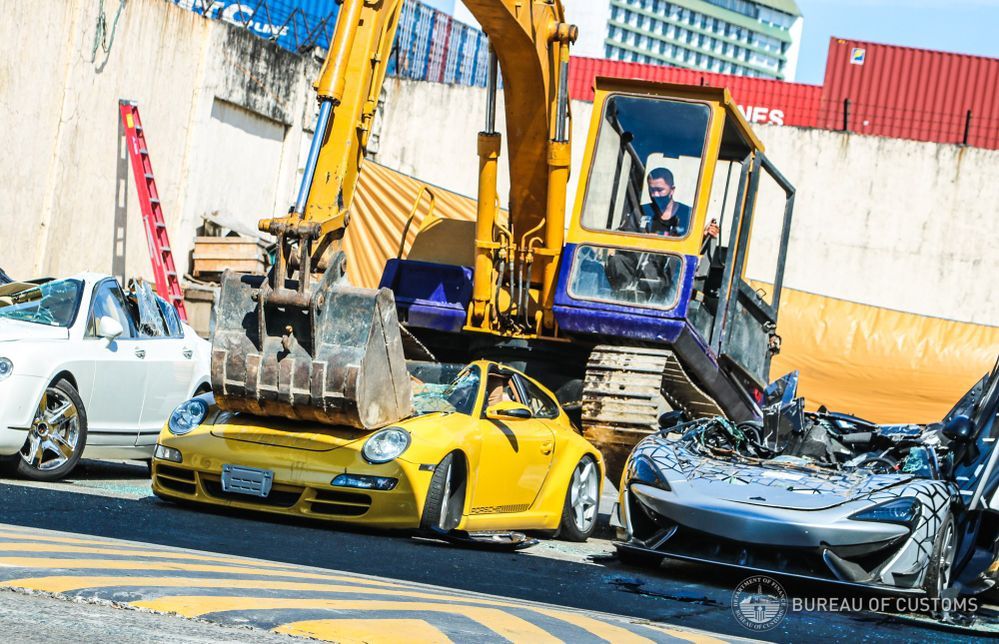 Sebenarnya, upacara penghancuran kereta seludup yang dihadiri para media ini dilakukan berdasarkan Peraturan Presiden 2017-447, yang menyatakan bahawa kenderaan seludup wajib dihapuskan bagi menghantar mesej yang kuat kepada rakyat. Pihak pemerintah Filipina yang diketuai oleh Presiden Rodrigo Roa Duterte amat serius dalam membanteras sebarang aktiviti penyeludupan.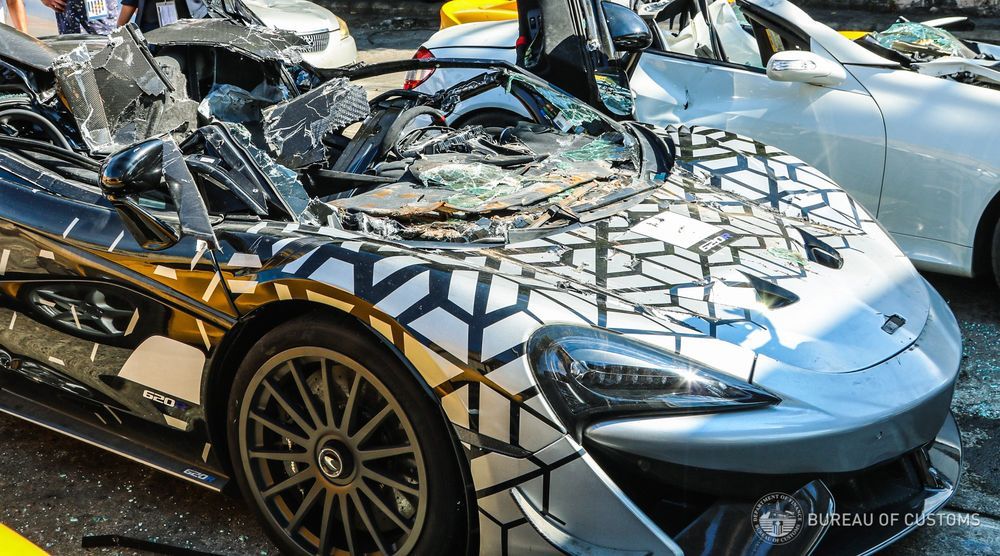 Oleh kerana kerajaan sana serius menentang penyeludupan, jadi upacara penghancuran kereta ini bukanlah benda asing bagi negara itu. Malah, ini merupakan kali kedua pihak berkuasa negara itu memusnahkan kenderaan seludup dalam tahun ini. Terdahulu, pihak kastam Filipina telah memusnahkan 17 kenderaan seludup pelbagai jenama pada bulan Februari lalu.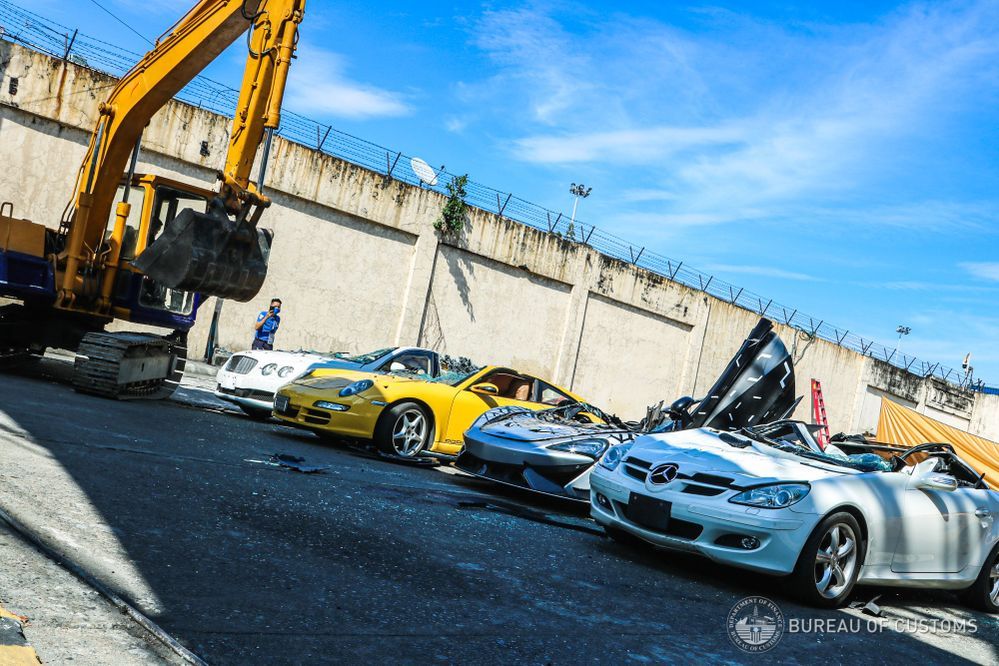 Walaupun tindakan ini amatlah kasar jika dilihat dari sudut pencinta kereta, namun tindakan kerajaan sana wajar dipuji. Apabila perkara seperti ini dipertontonkan di khalayak ramai, orang ramai akan lebih terpanggil untuk membawa masuk kereta mewah secara halal di negara itu bagi mengelakkan kereta tersebut menjadi makanan kepada traktor.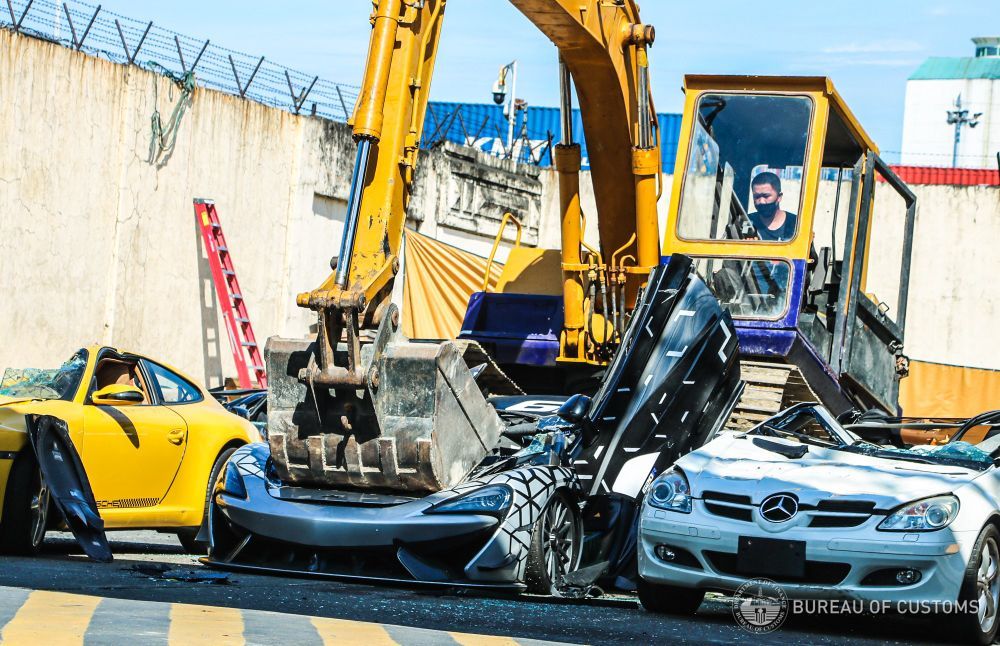 Bila dah tengok kereta rare seperti McLaren 620R pun tidak diberikan peluang, rakyat negara itu akan merasa tidak berbaloi untuk menyeludup masuk kereta mewah kerana risau sekiranya tertangkap. Tindakan tegas pihak berkuasa seperti ini berupaya untuk menakutkan penjenayah di samping mendidik rakyat. Barulah tahap penghormatan dan kepercayaan rakyat pada pihak berkuasa meningkat!


For more latest car news, reviews, car buying guides and videos visit us at Carlist.my Auto News.
Check out all the best new & used car deals in Malaysia at Carlist.my.
Sell your car fast with the best offer? Visit us at CarlistBid.my.
Get your latest new car promotion here also.
---
---
---
Comments