 Apabila pendingin hawa terlalu kerap digunakan, lambat laun prestasinya mungkin akan menurun dan tidak dapat memberikan fungsi optimum. Adakah anda tergolong daripada mereka yang mempunyai masalah pendingin hawa kereta tak sejuk atau lambat sejuk? Ikuti tips yang diberikan di bawah bagi memastikan pendingin kereta anda kekal sejuk dan tahan lama.
---
Dengan cuaca panas di negara ini, pendingin hawa dalam kereta merupakan sesuatu yang wajib ada pada kereta-kereta di negara ini. Namun seperti komponen-komponen kereta yang lain, komponen yang terlibat dengan pendinginan suhu kabin ini juga dikira sebagai salah satu penjagaan asas kereta agar ianya sentiasa berfungsi dengan baik.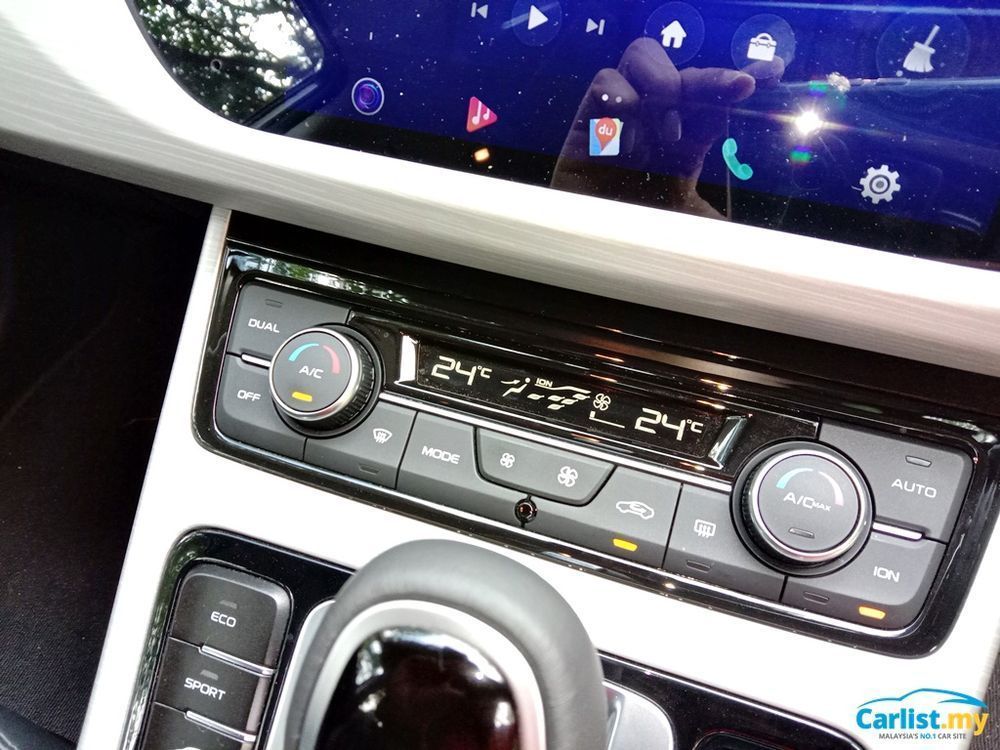 Perkara pertama yang hadir dalam fikiran kebanyakan pengguna kereta ketika pendingin hawa kereta tak sejuk adalah disebabkan oleh gas pendingin hawa yang telah habis. Anda mungkin betul dan mungkin tidak. Kalau gas habis, tambah gas sahaja dah selesai masalah. Namun jika terdapat kebocoran pada hos atau saluran pendingin hawa kereta anda, gas tersebut akan habis dalam waktu yang singkat sahaja. Jadi sia-sia sahaja anda bazirkan duit untuk mengisi gas.
Untuk mengenali punca pendingin hawa kereta anda tidak berfungsi dengan baik, anda perlu melakukan pemeriksaan pada bahagian seperti berikut:
Periksa kebocoran pada hos atau saluran
Periksa keadaan evaporator (cooling coil)
Periksa keadaan compressor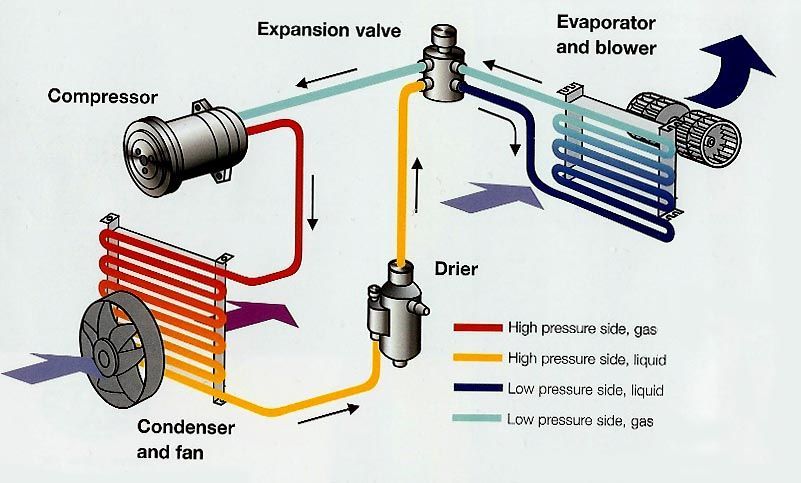 Jika komponen-komponen yang disebutkan di atas mempunyai kerosakan, segeralah pergi hantar ke pusat servis sebelum mengisi gas secara membabi buta. Selain itu, anda juga boleh ikuti tips di bawah bagi memastikan pendingin hawa kereta anda sentiasa dalam keadaan baik dan tahan lama.
Elakkan Sinaran Matahari Secara Terus Ketika Parkir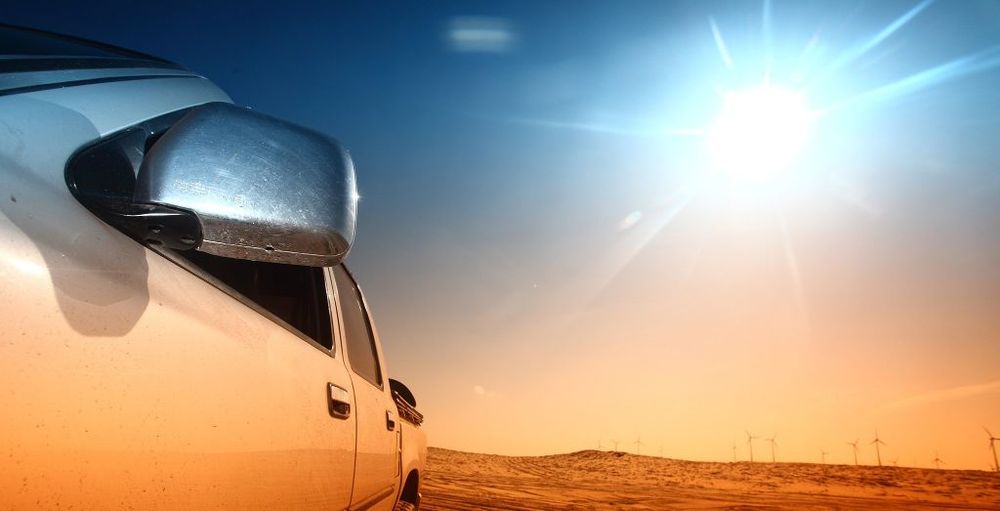 Pertama sekali, elakkan daripada meninggalkan kereta anda di kawasan terbuka atau tidak berbumbung untuk tempoh yang lama. Ini akan menyebabkan udara dalam kabin menjadi panas dan pendingin hawa anda akan mengambil sedikit masa untuk menghilangkan udara panas tersebut. Sebaiknya, gunalah kepingan pelindung matahari bagi menghalang cahaya dari masuk dan memanggang kereta anda. Barulah tak rasa seperti memandu dalam microwave. Kalau nak lebih mudah, pasang tinted gelap tapi pastikan yang 'JPJ approved' - ini akan memberi perlindungan daripada sinar UV matahari menembusi cermin kereta anda. Barulah kereta anda tidak menjadi seperti akuarium yang dipanggang matahari.
Keluarkan Udara Panas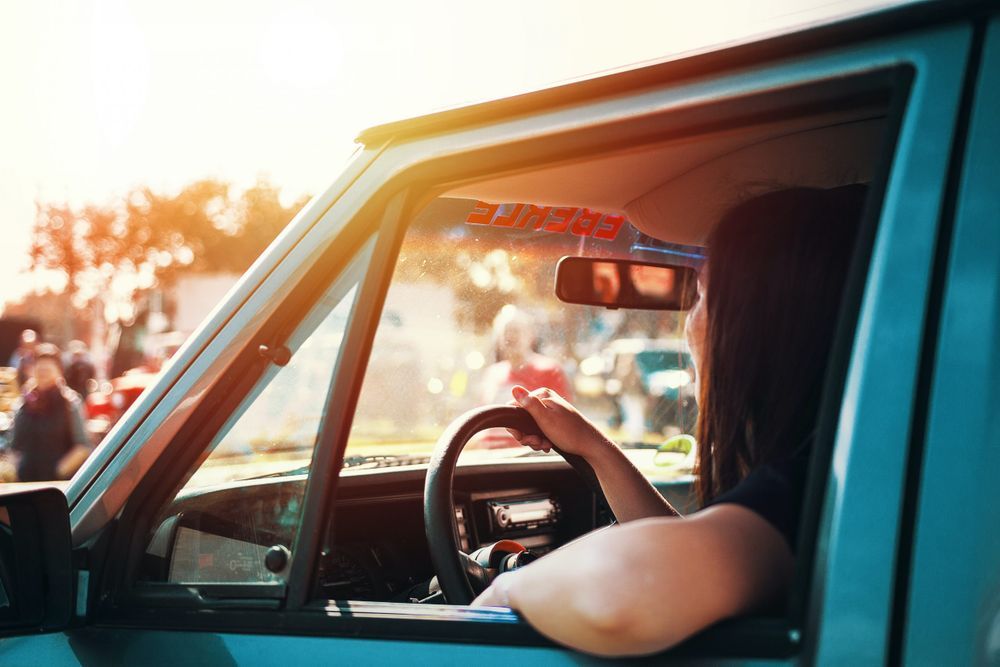 Sekiranya anda gagal menemukan parkir berbumbung, tidak mengapa. Sebaliknya, sewaktu menaiki kereta tersebut, buka tingkap seluasnya dan pandu kereta anda terlebih dahulu. Tekniknya sama je bila anda atau penumpang kereta melepaskan angin dalam kereta di mana anda cuma perlu turunkan tingkap sambil memandu bagi membuatkan bau bedilan tersebut hilang. Sama lah juga proses membuang udara panas ini. Biarkan udara panas yang terkumpul dalam kabin keluar terlebih dahulu dan biarkan udara sejuk luar masuk. Baru tak struggle sangat pendingin hawa tu nak sejukkan kabin lepas udara panas tu dah dikeluarkan.
Guna Mod Pendingin Hawa Yang Betul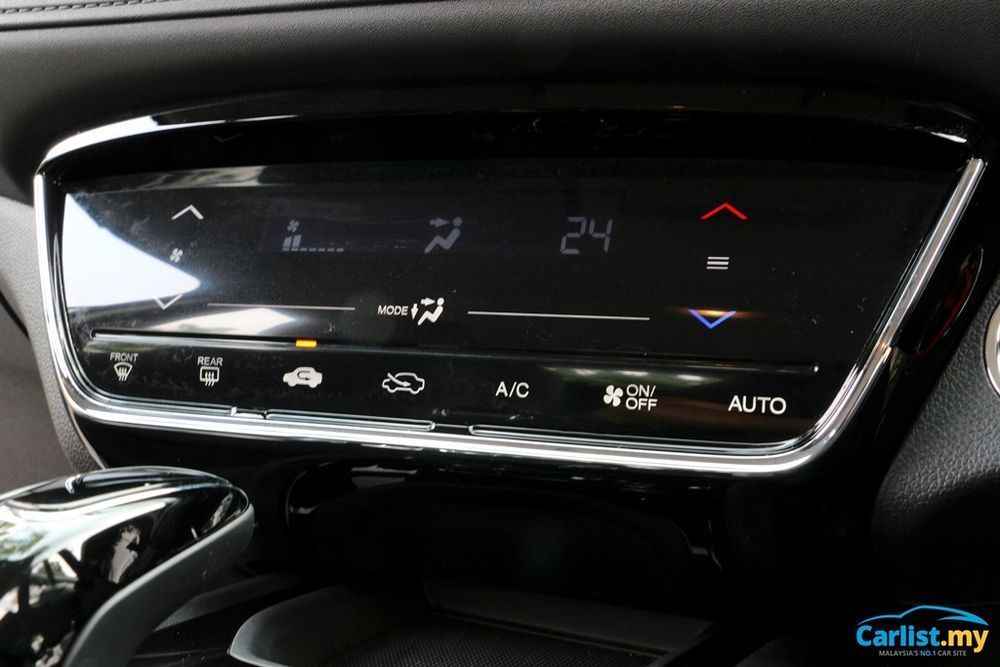 Bila pendingin hawa kereta sudah dihidupkan, pastikan anda sentiasa menggunakan mod recirculation atau kitaran udara dalam kereta supaya udara sejuk yang dihasilkan oleh pendingin hawa kereta dapat berkitaran di dalam kabin. Sekiranya anda menggunakan mod udara luar, kereta anda berpotensi untuk lambat sejuk kerana mod udara luar bergantung pada keadaan trafik dan cuaca di luar. Dengan menggunakan mod udara dalam, pendingin hawa kereta boleh bekerja dengan lebih santai dan kabin dapat disejukkan dengan lebih cepat.
Pastikan Kereta Bersih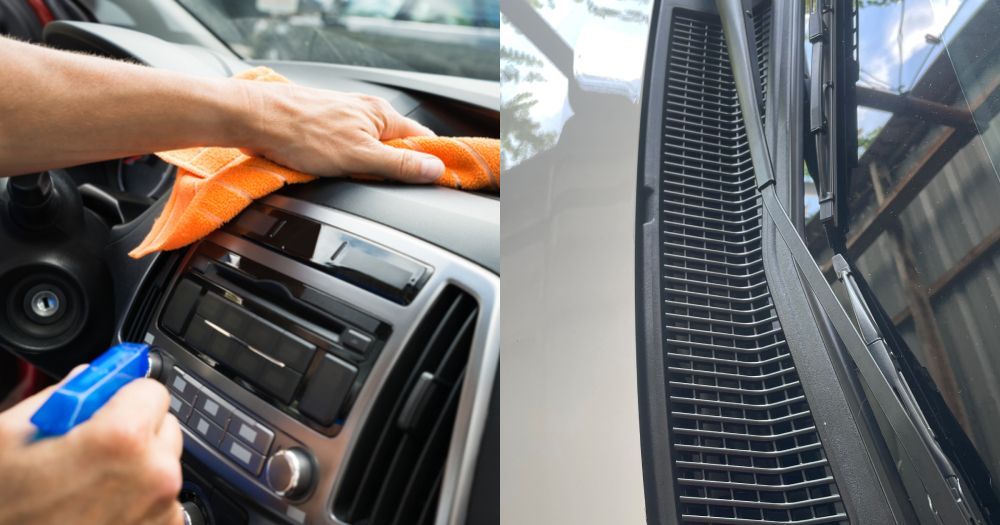 Kebersihan kereta juga memainkan peranan pada pendingin hawa kereta anda. Pastikan kabin anda bebas dari debu dan habuk yang keterlaluan kerana ia boleh menjejaskan kebersihan dan kualiti udara yang dibekalkan. Selain itu, bersihkan kereta anda dengan buang segala daun kering atau objek asing yang terdapat pada gril kereta terutamanya pada bahagian luaran cermin hadapan supaya benda asing tersebut tidak disedut masuk ke dalam pendingin hawa kereta anda yang boleh menyebabkan ia tersumbat.
Tukar Minyak Compressor Secara Berkala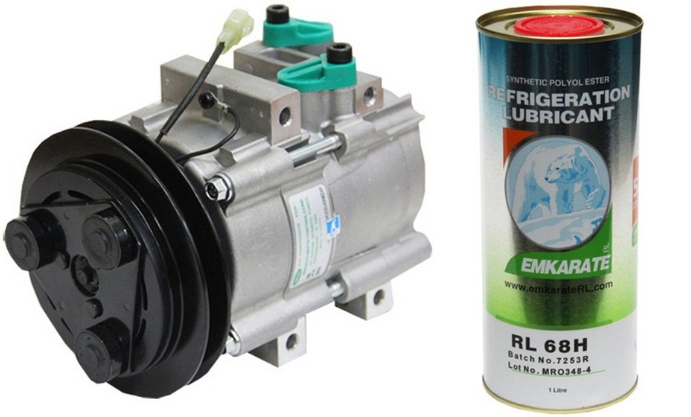 Kenapa penting untuk anda tukar minyak compressor? Ini kerana jika anda sekadar topup sahaja minyak baharu, campuran minyak baru dan lama akan membuatkan minyak baharu tersebut kurang efisyen. Tindakan menambah minyak ini juga boleh menyebabkan berlaku lebihan minyak melebihi spesifikasi yang ditetapkan pada compressor. Minyak compressor ini penting kerana ia berfungsi sebagai bahan pelincir kepada pendingin hawa yang bekerja dalam keadaan panas dan mempunyai tekanan yang tinggi. Kalau tak diperiksa kandungan minyak ini, kos yang jauh lebih besar akan menanti anda jika kerosakan berlaku. Sebaiknya, lakukanlah servis flushing untuk mengeluarkan sisa minyak lama sebelum menukar kepada minyak compressor baharu.
Cuci Dan Tukar Penapis Udara Kabin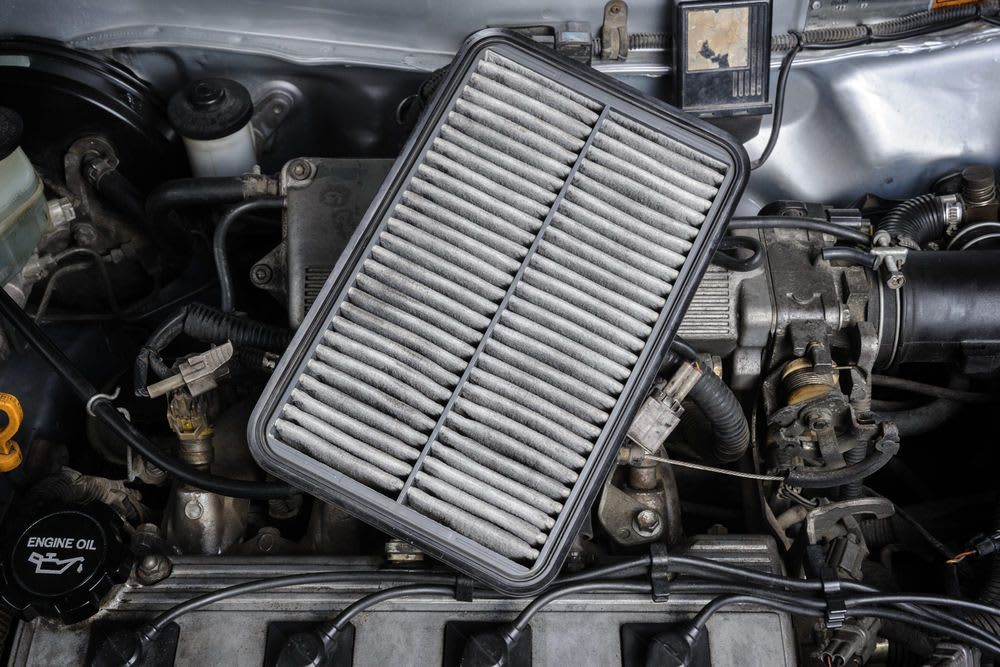 Bagi yang kerap menggunakan kereta, eloklah sekiranya anda menukar penapis angin atau air filter sekurang-kurangnya 6 bulan sekali. Kalau anda abaikan bahagian ini, selain daripada menerima aliran udara yang tidak lancar, ia turut berisiko untuk membuatkan cooling coil kotor serta kipas angin tidak berpusing dengan kuat sekaligus menyebabkan pendingin hawa anda tidak berapa sejuk. Bila cooling coil anda kotor dan bermasalah, ia juga boleh mengakibatkan kebocoran bukan sahaja pada cooling coil, malah pada poket anda sekali. Sedar-sedar duit dah habis digunakan untuk baikpulih kebocoran terbabit. Nak lebih selamat, periksa dan bersihkanlah penapis udara tersebut setiap sebulan sekali.
Bersihkan Condenser Pendingin Hawa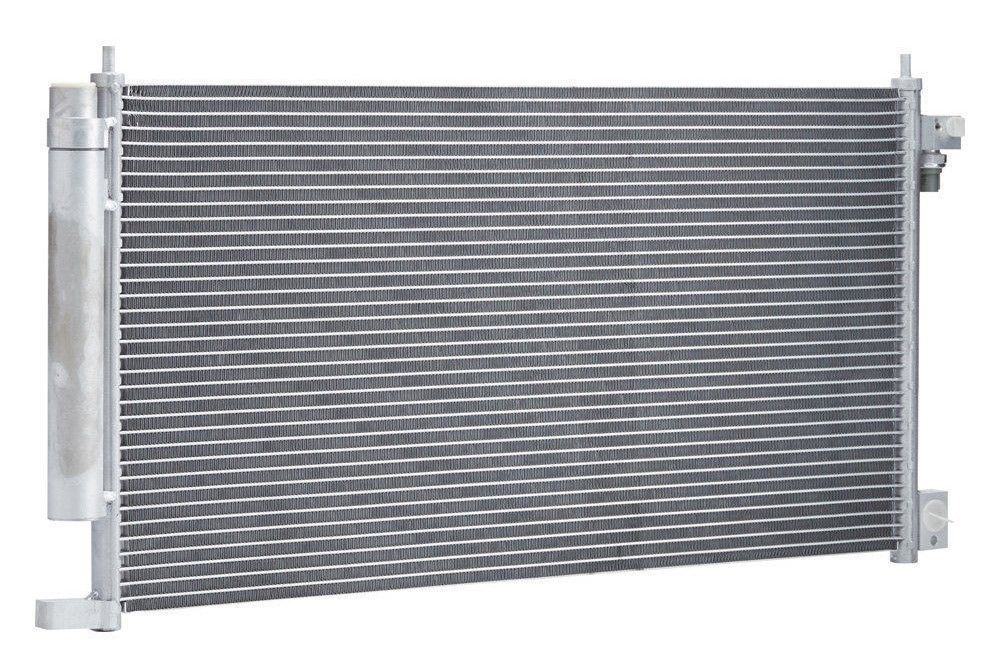 Selain anda melakukan penyelenggaraan tetap dan berjadual pada komponen condenser pendingin hawa kereta anda, anda juga boleh mengambil inisiatif untuk membersihkan condenser anda agar bebas dari sebarang habuk dan kotoran yang berpotensi untuk menyebabkan pendingin hawa anda gagal berfungsi dengan baik. Paling afdal, bersihkan condenser anda setiap kali anda mencuci kereta anda. Sekali jalan sahaja kan senang?
Servis Berkala Sekurang-kurangnya Setahun Sekali / 30.000 km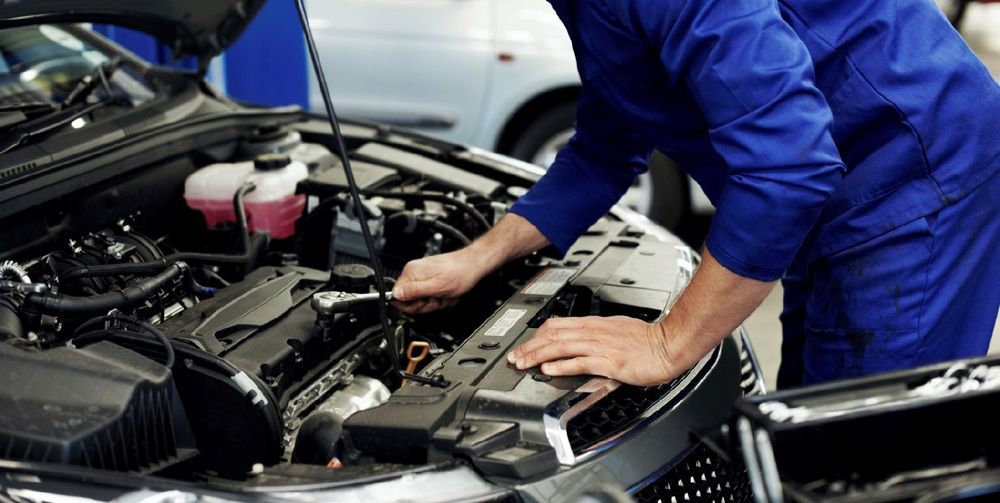 Servis berkala ini membantu anda untuk sentiasa tahu akan keadaan komponen bahagian-bahagian pada sistem pendingin hawa kereta anda, tambah-tambah pada mereka yang malas nak periksa komponen pendingin hawa ini secara sendiri. Komponen-komponen alatganti seperti expansion valve dan penapis dan condenser juga penting dan perlu diperiksa. Selain minyak compressor perlu ditukar, cecair penyejuk juga perlu ditukar agar kabin kekal sejuk. Seeloknya, lakukan pemeriksaan menyeluruh pada sistem pendingin hawa anda sekurang-kurangnya setahun sekali atau setiap 30,000 km.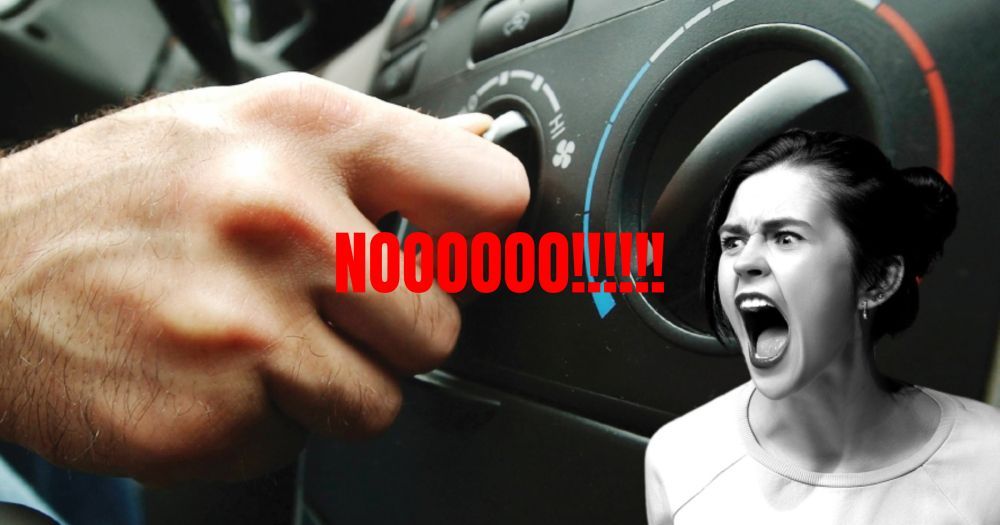 Namun, wujud beberapa kenyataan yang mengatakan sekiranya pendingin hawa kereta ditetapkan pada tahap maksimum, ia akan merosakkan pendingin hawa kereta. Betul ke? Jawapanya tidak! Kereta zaman sekarang ni semua dah maju dah, malah ada yang boleh kawal pendingin hawa guna suara sahaja. Apabila kabin kereta anda mencapai tahap kesejukan maksimum seperti yang anda tetapkan, compressor akan bertindak untuk cut-off secara automatik. Jadi tiada istilah terlalu sejuk bagi pendingin hawa kereta anda. Jika cermin kereta berkabus kerana terlalu sejuk, gunakan sahaja butang pemanas cermin untuk hilangkan kabus.
Pendek kata, asalkan anda sentiasa melakukan pemeriksaan berkala pada sistem pendingin hawa kereta anda, tiada masalah pun sekiranya anda mahu menggunakan pendingin hawa anda di tahap maksimum. Pastikan pendingin hawa kereta anda diservis secara berdisiplin supaya pendingin hawa kereta anda berada dalam keadaan baik-baik sahaja.


For more latest car news, reviews, car buying guides and videos visit us at Carlist.my Auto News.
Check out all the best new & used car deals in Malaysia at Carlist.my.
Sell your car fast with the best offer? Visit us at CarlistBid.my.
Get the latest new car promotions at New Car website now.
---
---
---
Comments