Mercedes-Benz Unveils The Vision EQ Silver Arrow
Auto News We're living in an era where quite nearly every concept car to grace the floor of an exhibition, expo, or concourse event is slated to be electric powered. The latest in this line of environmentally friendly automobiles is the Mercedes-Benz Vision EQ Silver Arrow, unveiled during the Monterey Car Week in California. Yes, this time it's a sleek supercar-esque machine rather than the electric SUVs we've been treated to over the last few months.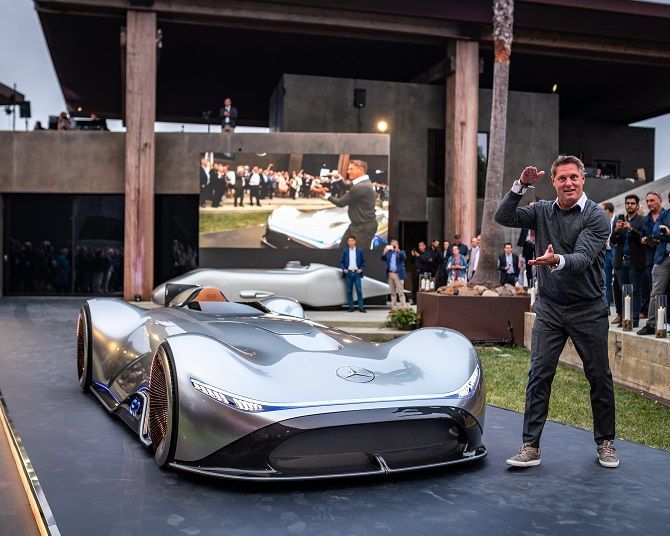 Let's talk performance. The Vision EQ Silver Arrow packs 750 electric hp, with a battery capacity of 80 kWh and an estimated range of around 400 km. It draws its inspiration from the W125 twelve-cylinder, a record breaking car that Mercedes-Benz based on their Grand Prix car of the time back in 1937. This pre-WW2 machine managed to hit a staggering 432.7 km/h on the autobahn between Frankfurt and Darmstard, and even then this is an estimate based on average speeds.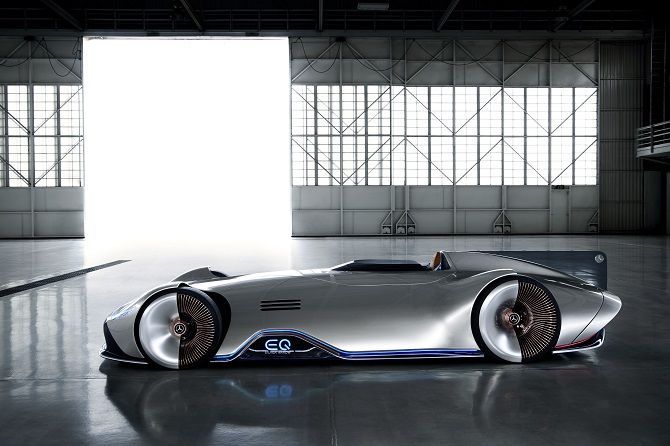 Looks are definitely the key point for the Vision EQ Silver Arrow. It's not the first EQ concept car, as we mentioned earlier, having been preceded by the Concept EQA, smart vision EQ fortwo, and the Concept EQ launched two years ago. The Vision EQ Silver Arrow is 5.3 meters in length, and 1 metre shallow. The showcar itself is made largely of carbon fibre in the pursuit of weight saving, while many aerodynamic elements are entirely functional. EQ branding is scarce, though heavily contrasting in execution.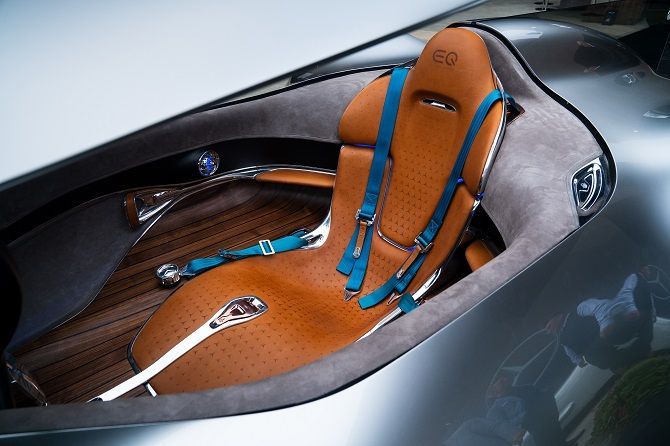 The drivers cockpit can be folded forward during entry and egress, making for a rather unique, almost Bonneville Salt Flat racer-esque design. Materials inside are a blend of exotic and traditional, from saddle brown leather to polished aluminium, as well as high tech panoramic screens to display vital data. There's even a virtual race option that allows the driver to "race" against Silver Arrow (Formula 1) cars of the past, projected onto the current roadway that the Vision EQ Silver Arrow is driving on. The wheels are 168 spoke aluminium pieces, finished in a unique rose-gold colour, and wrapped in 255/25 R24 tyres up front and 305/25 R26 tyres at the rear.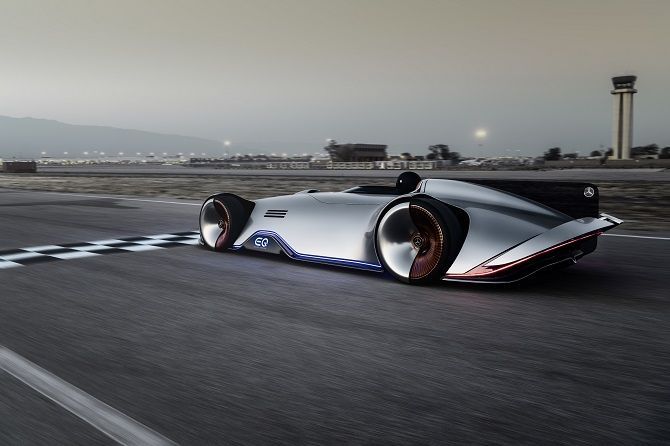 Needless to say, the future is most definitely electric. Cars like the Porsche Mission E are extremely well received, which can only light the way for more manufacturers to adopt full-electric architecture for their top-of-the-line performance vehicles.
---
---
---
Comments