Nama Rasmi Geely KX11 Didedahkan – Kini Dikenali Sebagai Xingyue L
Auto News Model Geely yang didedahkan sebagai KX11 pada Januari lalu kini mempunyai nama rasmi – Xingyue L!
---
Pada awal tahun ini, Geely telah mendedahkan model ketiga mereka yang dibina berdasarkan Compact Modular Architecture (CMA) selepas model Xingyue dan Xingrui. KX11 yang turut sama menggunakan platform seperti Volvo XC40 ini kini dikenali sebagai Xingyue L.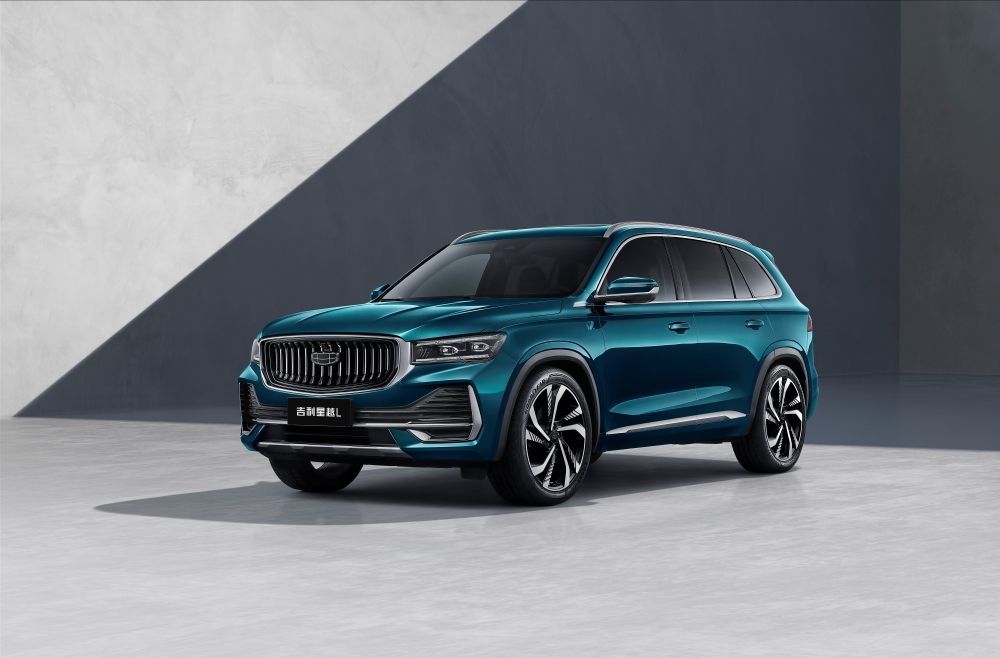 Menghampiri tarikh pelancarannya di China tidak lama lagi, ada beberapa perkara yang perlu anda tahu tentang Xingyue L ni. Kalau anda rasa paparan infotainment pada Tesla dah cukup besar, Xingyue L ini hadir dengan skrin paparan bersaiz 1 meter! Kalau anda lihat berdasarkan gambar, skrin terbabit memenuhi hampir keseluruhan ruang dashboard kereta ini.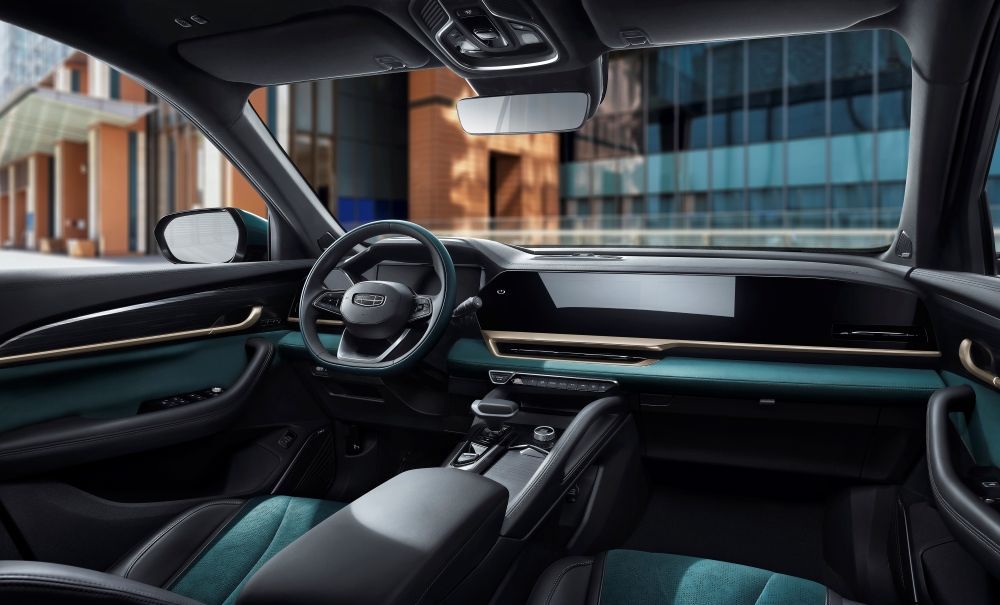 Walau bagaimana pun, skrin itu terbahagi kepada dua bahagian. Skrin utama di atas bahagian saluran pendingin hawa tengah hadapan memberi akses kepada semua fungsi kenderaan. Sementara itu, skrin selebihnya berfungsi untuk penumpang hadapan tetapi aksesnya mungkin sedikit terhad – media atau navigasi.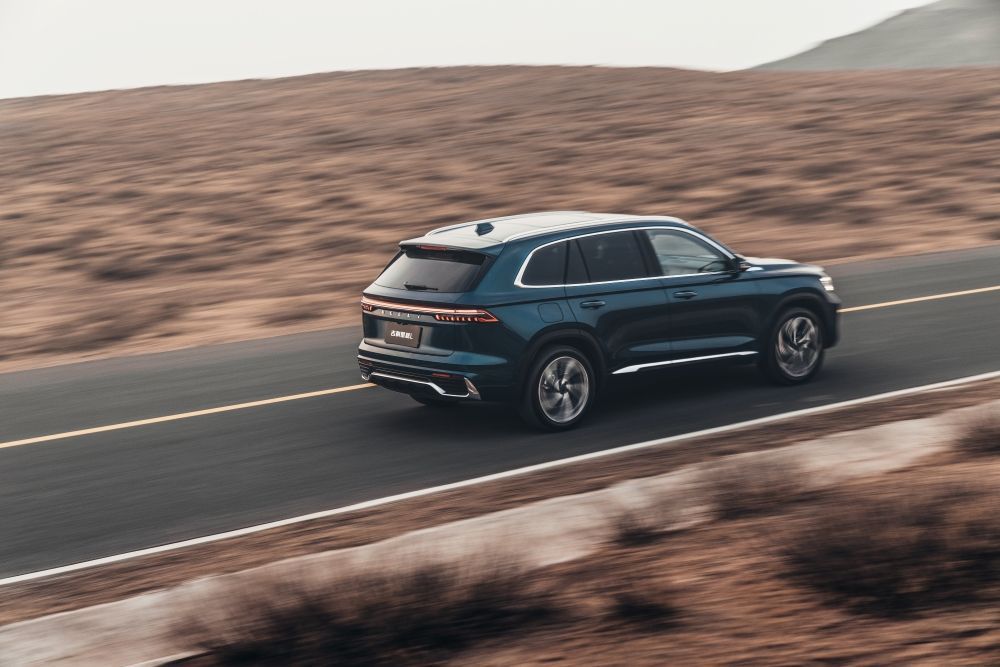 Menurut Geely, maksud L pada Xingyue L membawa pelbagai maksud. Salah satunya ialah Luxury. Lihatlah saja pada skrin paparan yang tersedia pada kereta ini yang mencerminkan minimalis yang serba mewah. Jentera ini turut dilengkapi dengan tempat duduk berwarna cerah dengan ciri-ciri mewahnya yang tersendiri. Lihat juga pada A-pillar kenderaan ini, ada dua speaker Bose!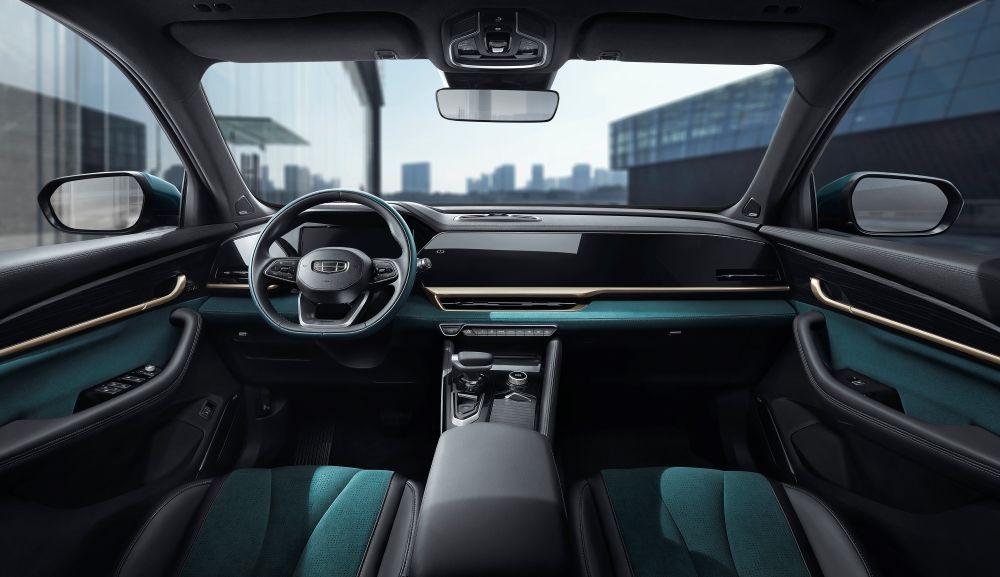 Selain itu, L juga bermaksud Large atau besar. Kenapa besar? Xingyue L merupakan SUV 7 tempat duduk. Pada waktu ini, gambar penuh tentang keadaan tempat duduk belakang masih belum diketahui. Tapi kalau dah 7 tempat duduk, mestilah besar kan? Takkan saiz Ativa pula.
| | | | | |
| --- | --- | --- | --- | --- |
| Model | Jarak Roda | Panjang | Tinggi | Lebar |
| Unit (mm) | 2,845 | 4,770 | 1,689 | 1,895 |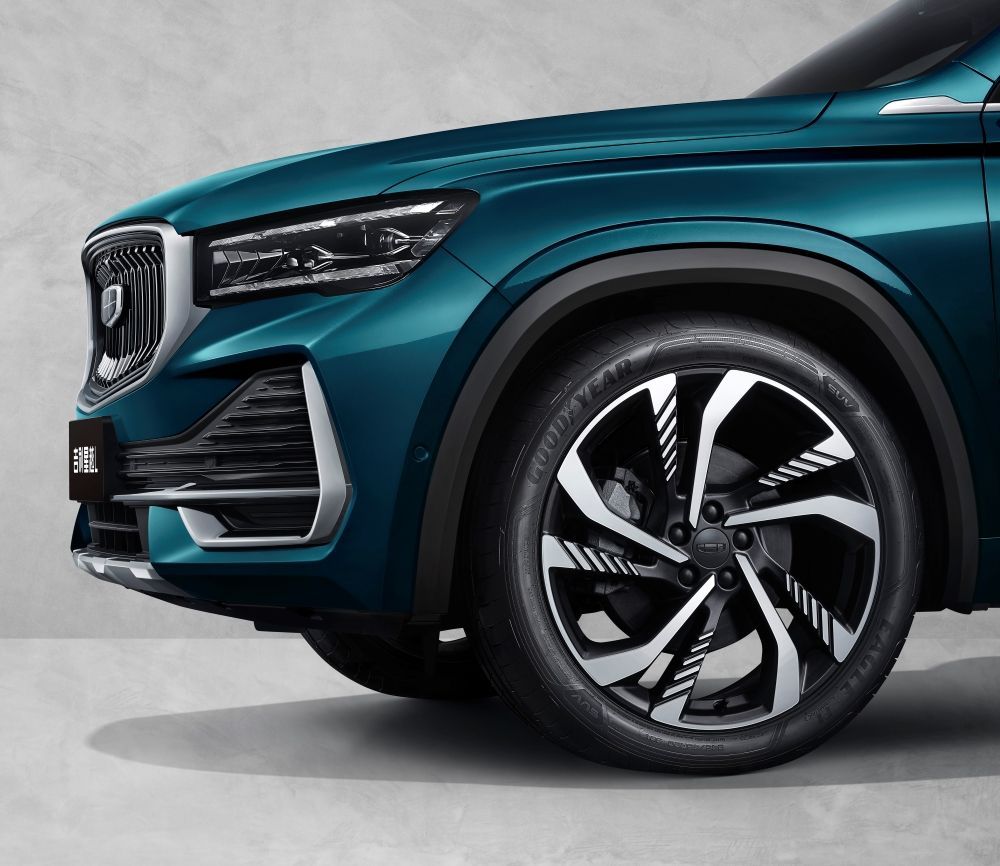 Selain itu, L juga membawa maksud Liberate yang merujuk pada enjin serta prestasi yang bakal ditawarkan pada SUV ini. Berdasarkan beberapa info yang terdedah, model ini bakal menggunakan enjin Volvo Drive-E 2.0 Liter Turbo 4-silinder yang menghasilkan output 218 PS serta 238 PS. Enjinnya akan diterajui dengan transmisi 8-kelajuan automatik yang menjadi standard pada semua varian.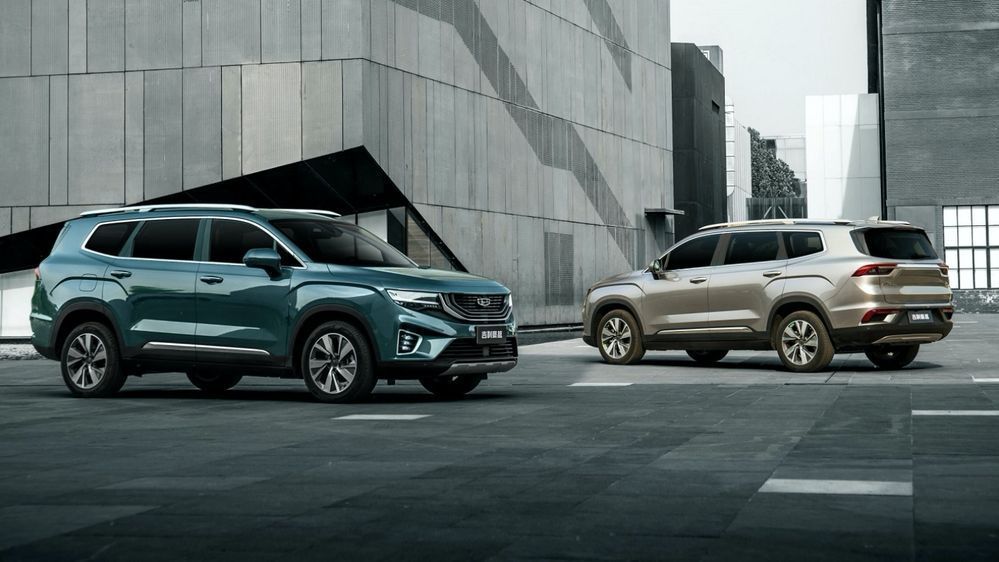 2021 Geely Haoyue
Yang pastinya, model ini pasti akan dibandingkan dengan Haoyue, satu lagi SUV 7 tempat duduk keluaran Geely. Walau bagaimanapun, Haoyue dibina berdasarkan platform CV yang lebih murah untuk dihasilkan. Pendek kata, Xingyue L merupakan model yang lebih premium berbanding Haoyue. Oleh itu, Xingyue mungkin akan ditawarkan dengan harga yang lebih tinggi daripada Haoyue yang berharga 109,600 ke 139,600 yuan (RM69,310 to RM88,282) di China.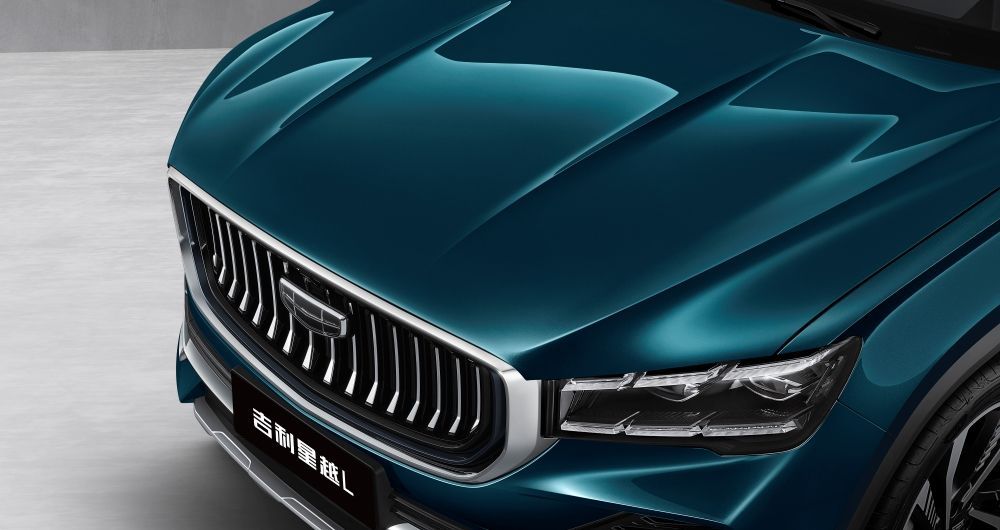 Jadi pasti ramai yang tertanya-tanya, Proton ada rancang nak bawa masuk model ini ke nanti? Mengikut pada paras harga pasaran Malaysia pada waktu ini, model SUV 7 tempat duduk keluaran Geely yang paling sesuai untuk dibawa masuk oleh Proton adalah Haoyue. Tapi kalau Proton bawa masuk Xingyue L versi lokal dengan paparan skrin 1 meter, korang on ke tak on?


For more latest car news, reviews, car buying guides and videos visit us at Carlist.my Auto News.
Check out all the best new & used car deals in Malaysia at Carlist.my.
Sell your car fast with the best offer? Visit us at CarlistBid.my.
Get the latest new car promotions at New Car website now.
---
---
---
---
Comments