Petronas Motorsports - What Do They Do For Malaysia?
Insights Lewis Hamilton, Valteri Bottas, Franco Morbidelli, Fabio Quartararo, Valentino Rossi, Xavi Vierge, Jake Dixon, John McPhee, Darryn Binder, the sole rep we had in Petronas colours, Khairul Idham Pawi has been dropped and is taking an indefinite break from racing.
---
Now I'm sure if you follow Formula 1 and MotoGP most if not all of those names above will be familiar to you - quite a few world champions in that mix which must do the branding and marketing of Petronas Motorsports a huge huge success especially in the active role they play towards the victories of all those teams above.
And how do we the rakyat of Malaysia benefit from Petronas' success? Well, we get the best technology and oil analysis from Formula 1 and MotoGP trickling down into our fuels, engine oils, and additives - so much win, no? Of course, we also have the added bonus of being associated with Petronas when a foreigner or tourist mentions that Petronas is from Malaysia. So much pride, I tell you!
But here's my question, what actually is Petronas doing for the development of motorsports in this country, for Malaysia? Apa depa buat?
Petronas in motorsports: Past & Present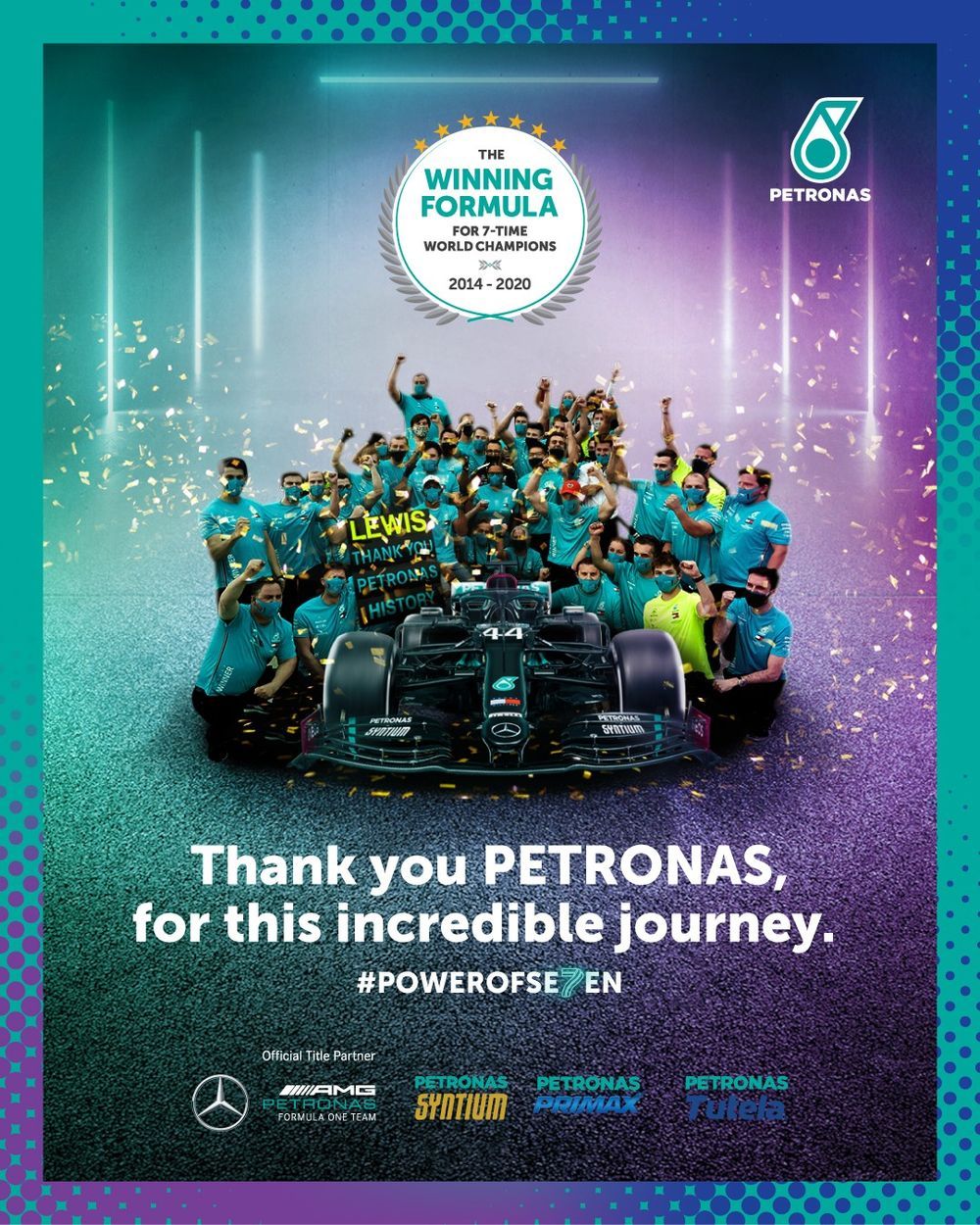 *Image courtesy of Petronas Motorsports Facebook
Kita rewind sikit. Does anyone remember PERT? Petronas EON Racing Team to the best of the writer's recollection was Petronas' last foray into the world of rallying. The PERT (collaboration between Petronas, Mitsubishi Motors and Edaran Otomobil Nasional (EON)) partnership ended in 2003 when it was taken over by Proton's Motorsports Division, R3. They did sign off on a high with the Flying Sikh winning the 2001 and 2002 APRC titles. He also won it in 2004 but that was under the R3 banner.
Fast-forward to today: We have Lewis Hamilton, Valteri Bottas and occasionally George Rusell racing with Petronas printed across their chest. What of Karamjit Singh? Well, I'm sure you've read the news.
Petronas Cub Prix? At least ada lah post on their FB page from the Malaysian Cub Prix.
Local talent development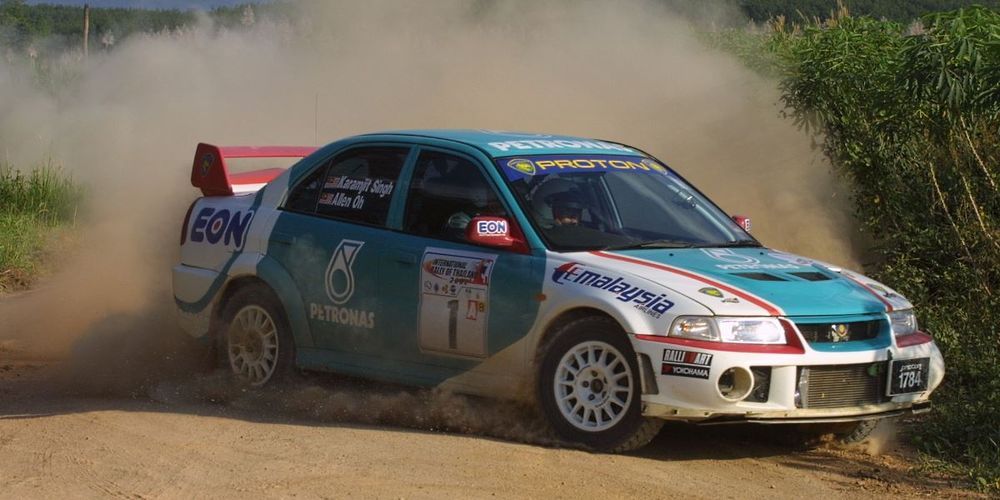 Image courtesy of FIAAPRC.com
But what happens to all these talents - what is their career progression from Cub Prix? Does Petronas have a junior development program to hone and train these diamonds in the rough to potentially one day become world champions and not just hangers-on? Or is this their way of ticking off a check box of 'investing in local motorsports talent'?
Di mana ada kemahuan di situ ada jalan - Mercedes-AMG PETRONAS already has a Mercedes Junior Development Program in place that has brought forth talents like Hamilton, Russell, and Ocon. How difficult would it then be to replicate that and have a local presence here in Malaysia for talent development under the Petronas banner?
Along that thought process why isn't Petronas more involved in four-wheel track racing or time-trials or even rallying? We have a world champion itching for a seat in a Malaysian branded rally car to continue racing in the Asia-Pacific Rally Championship. I'm sure if Petronas can afford to put the aging Valentino Rossi who last won a MotoGP race in 2017 into a seat, then our local pride and joy, the Flying Sikh, Karamjit Singh into a car should be a small matter, no?
Just for a second imagine this, the Petronas Motorsports Academy (PMA) that is supported by the Ministry of Youth and Sports and endorsed by the Motorsports Association of Malaysian. Alex Yoong will handle single-seater karting and the eventual progression into a Formula series, Tengku Djan will hone the skills of the best drifters in the country getting them ready for competing at Formula Drift Asia, Zen Low to teach the slightly older talents the skills required to compete in the GT World Challenge Asia, Shahrol Yuzy to train the two-wheelers and last but not least WRC and APRC Champion, Karamjit Singh to coach the local talent base in the discipline of rallying.
To bring together the abilities of all these talents, to help elevate their mindset from 'jaguh kampung' to world champions we can tap into the collective mentalities of 3x Olympian Josiah Ng and SEA Games and Commonwealth Games champion, Sarina Sundara Rajah.
This is two-fold, besides building and nurturing the local talent pool, it also gives the talents an avenue to learn from the best racers/ drivers to come out of Malaysia - why are we not learning, tapping into their collective intellect to forward our own motorsports agenda? Not to mention also providing the likes of Djan, Zen, Karam the opportunity to contribute back to Malaysia.
To be fair though this initiative or vocation if you will, has to be a multi-agency endeavour, it must not be the sole responsibility of Petronas. KBS and MAM must play leading roles here too in order to both grow as well as govern these programmes. Get the private sector involved too! There's a slice of the pie for everyone.
Bringing the crowd back to motorsports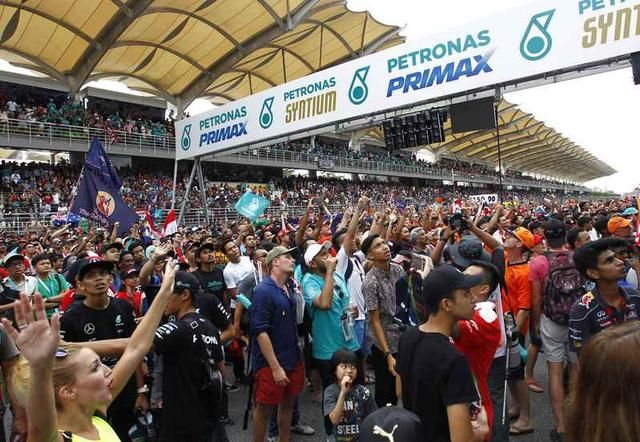 *Image courtesy of Reuters Japan
PMA can also serve as a museum for all things motorsports related - something which we don't have at present. A museum open to all where we can go to learn and understand the motorsports achievements of this young nation of ours.
Together with MAM, PMA can also offer driver training programs for the regular Joe like you and me to become better drivers on the road. An initiative that MAM has just begun offering themselves.

*Image courtesy of Sepangcircuit.com
We have the infrastructure in place for most of these initiatives, it may just need some sprucing up, some investments to bring them up to standard. We have the Melaka International Motorsport Circuit, Johor Circuit, the don't-know-when-will-be-ready Kedah Circuit, and Sepang Circuit of course. There will need to be an investment for a motorsports venue for Sabah/ Sarawak with an added element of off-roading that can be introduced there. Sabah hosts arguably the world's most gruelling off-road adventure in the Borneo Safari annually.
Petronas can also leverage the strength of its communications network to help make motorsports more accessible to the Malaysian public. Working with broadcasters like Astro, RTM, iflix, let's beam the local rallying, drifting races into Malaysian homes, let's work with organizations like Sucimuci/ MSF to provide an insight into car prep for a time-attack, let's work with the local automotive publications to produce a series around motorsports or even an annual Media Challenge Cup that would definitely make for some good competition and TV.
It's not far-fetched to even bring events like this on-ground. In Field of Dreams, Kevin Costner hears a voice that says 'Build it and they will come'. So let's build this, Petronas and the public will come out en masse to support it!
Any which way I see it, the initiatives above come out as a net win for Malaysia. Cuma hendak seribu daya, tak hendak seribu dalih.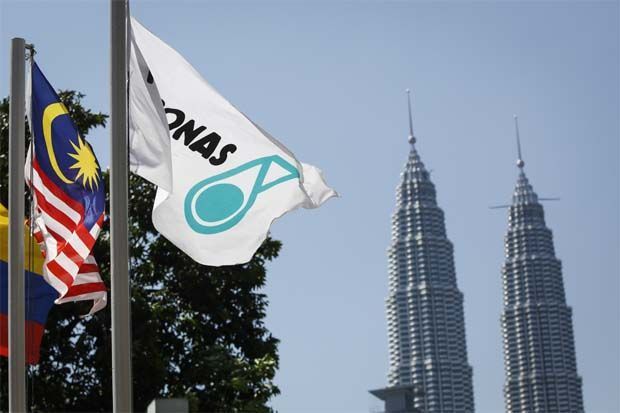 *Image courtesy of thestar.com.my
In Budget 2020, the Cabinet allocated RM671 million for sports - how much of that will trickle down to motorsports is unknown, how much lost to mismanagement and cronyism is an even bigger question.
If you've followed my grouse so far then indulge me this one last bit - ask yourself how much Petronas spends annually on motorsports outside the country versus what they invest at home in Malaysia? I'm not asking them to match 1-for-1, that's not realistic given that we don't yet have a robust enough motorsports scene but surely they must do more?
To me, Petronas needs to see the development of motorsports talent in Malaysia as CSR more than ROI - after all, is it not the rakyat of Malaysia that contributes the most to your bottom dollar?
To further illustrate my point, I've compiled a list of where Petronas Motorsports is/was involved in/with:
Red Bull Sauber Petronas - F1
BMW Sauber Formula One - F1
Co-sponsor Chinese Grand Prix - F1
Co-sponsor inaugural Korean Grand Prix - F1
Malaysian Cub Prix - Kapchai
Foggy Petronas Superbike (remember the FP1) - Superbike World Championship
PERT - Rally
Petronas Toyota Team Tom - Super GT Series
Mercedes AMG Petronas F1 - F1
Petronas Yamaha SRT - MotoGP
Now this list is not exhaustive and I'm sure there are more to add but the question I keep coming back to is, how many Malaysian racing talents are involved in any of the teams above?
Yes, the local automotive media must also do more, we're quicker to cover international motorsports than local happenings but that is one area we at Carlist.my will look to address going into 2021.
And so I'm not cakap tak serupa bikin, I'll put myself forward to help in this endeavour if Petronas decides to take me up on my ideas.
If you're going to be Malaysia's pride, then make sure Malaysia is also benefitting from the billions you make by drilling into her.
Majulah sukan pemotoran untuk Malaysia!
---
---
---
Comments