PKP 3.0 – Tiada Arahan Berkurung Antara 8 Malam Hingga 8 Pagi
Auto News Benarkah rakyat Malaysia dikenakan perintah berkurung dan dilarang untuk keluar rumah selepas jam 8 malam sehingga 8 pagi? Jawapannya, tidak benar!
---
Seorang jurucakap Majlis Keselamatan Negara telah memberitahu akhbar tempatan bahawa kerajaan tidak mengenakan perintah berkurung kepada rakyat selepas jam 8 malam sehingga 8 pagi sepanjang penguatkuasaan Perintah Kawalan Pergerakan (PKP) 3.0 ini.
Hanya sektor perniagaan yang diarah tutup selepas jam 8 kecuali farmasi dan klinik. Farmasi dibenarkan beroperasi sehingga jam 10 malam manakala klinik beroperasi mengikut waktu operasi mereka. Tambahan pula, SOP yang dikeluarkan oleh Majlis Keselamatan Negara (MKN) langsung tidak menyatakan bahawa seseorang individu itu wajib berada di rumah selepas jam 8 malam.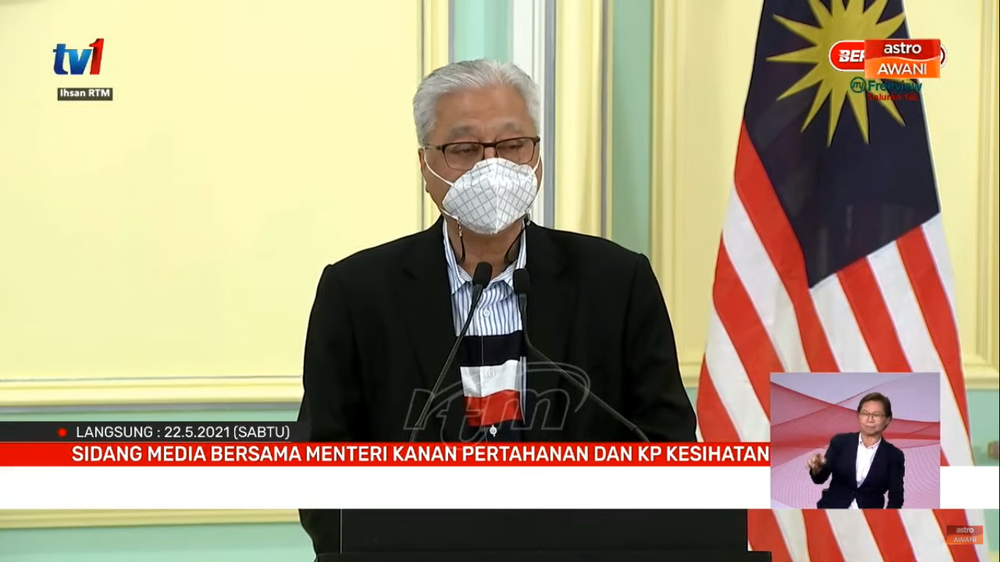 Jika klinik dan farmasi tutup jam 10, bagaimana pula dengan pekerja seperti doktor dan jururawat mahu pulang ke rumah selepas jam 8 malam? Sebab itu tiada arahan berkurung atau larangan berada di atas jalan raya selepas jam 8 malam hingga 8 pagi.
Perkara ini menjadi perhatian umum setelah terdapat dakwaan bahawa terdapat orang awam telah disaman kerana berada di luar rumah selepas jam 8 malam hingga 8 pagi. Baru-baru ini, sebuah video pendek tular di media sosial yang menyatakan seseorang individu telah dikenakan kompaun sebanyak RM2,000 kerana berada di jalan raya sebelum jam 8 pagi. Video itu dirakam di sekatan jalan raya di Jalan Persiaran Anggerik Eria di Seksyen 31, Shah Alam.
*Kredit video: Malaysia Road Incident
Dalam video itu, seorang anggota polis meminta surat kebenaran pergerakan PKP kepada seorang pemandu kerana beliau berada di atas jalan sebelum pukul 8 pagi dan menerangkan bahawa individu tersebut boleh disabitkan kesalahan sebanyak RM2,000. Walau bagaimanapun, video tular tersebut hanya berdurasi 29 saat dan tiada bukti bahawa individu terbabit dikenakan kompaun.
Oleh kerana perkara ini kecoh di media sosial, Ketua Polis Daerah Shah Alam Baharudin Mat Taib telah menafikan perkara berikut dan telah menjelaskan bahawa tiada saman yang dikeluarkan terhadap individu tersebut. Sebaliknya, anggota polis yang terlibat hanya memberi penjelasan kepada individu tersebut tentang SOP PKP 3.0.
*Kredit foto: Bernama
Beliau sekali lagi menegaskan bahawa MKN tidak mengeluarkan SOP yang menyatakan kenderaan tidak boleh berada di atas jalan raya sebelum pukul 8 pagi atau selepas 8 malam. Jadi tiada sebab untuk pihak polis untuk keluarkan kompaun selagi individu tersebut tidak rentas daerah atau rentas negeri. Pergerakan dalam daerah sama juga tidak perlukan surat pergerakan.
Mungkin penjelasan serta penyampaian anggota dalam video terbabit kurang jelas menyebabkan berlaku kekeliruan. Anda dibenarkan berada diluar rumah atau di jalan raya selepas jam 8 malam sekiranya ada urusan penting yang perlu diselesaikan.
Selain itu, satu panggilan ke Balai Polis Gombak telah dibuat oleh pihak kami bagi mendapatkan kepastian sama ada aktiviti bersukan yang menggunakan penjarakan sosial seperti jogging dan berbasikal dibenarkan selepas jam 8 malam hingga 8 pagi atau tidak. Menerut pegawai di balai tersebut, aktiviti sukan selepas jam 8 malam sehingga jam 8 pagi adalah tidak dibenarkan. Menurutnya, segala aktiviti sukan sepanjang PKP 3.0 hanya dibenarkan dari jam 8 pagi sehingga 8 malam sahaja bagi mengurangkan pergerakan.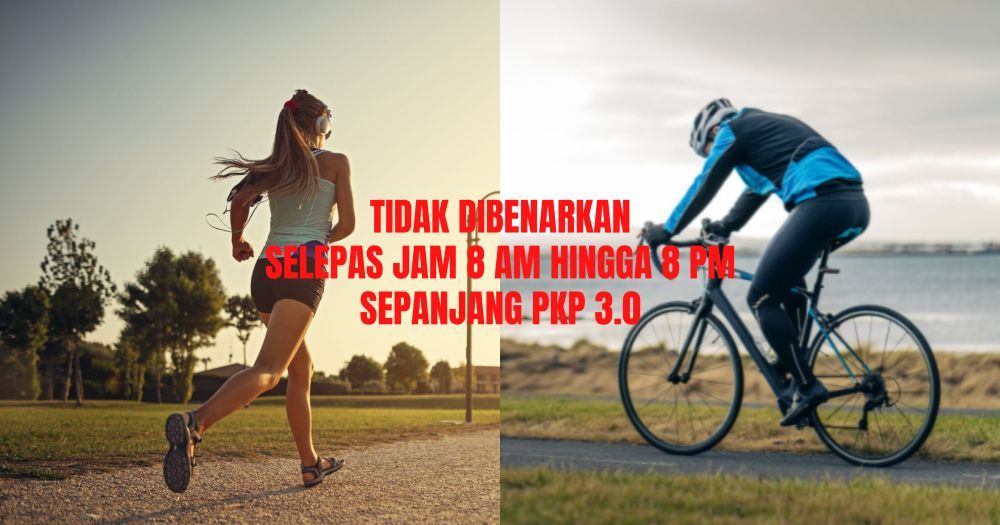 Perkara ini telah menimbulkan sedikit kekeliruan kerana menurut kenyataan yang dikeluarkan oleh Kementerian Belia Dan Sukan (KBS) pada tarikh 23 Mei 2021, tiada masa khusus ditetapkan bagi orang awam untuk bersukan. Namun orang ramai disarankan untuk melakukan aktiviti sukan yang dibenarkan sahaja bermula jam 6 pagi hingga 8 malam. Jika orang ramai hanya dibenarkan untuk bersukan bermula jam 8 pagi, apa motif sesetengah taman rekreasi yang buka jam 6/ 7 pagi?
Percanggahan kenyataan seperti ini yang membimbangkan. Bukan apa, kalau dianggap melanggar SOP PKP 3.0, tak pasal pasal dapat surat saman pula. Apa-apa pun, diharapkan tiada lagi berlaku kekeliruan SOP antara kerajaan, pihak berkuasa dan rakyat kerana ianya amat memeningkan.
Seelok-eloknya, duduk di rumah sekiranya anda tiada perkara penting untuk dilakukan di luar rumah selepas jam 8 malam hingga 8 pagi. Dengan jumlah kes positif harian yang mencecah sehingga 7 ribu kes, virus ini ternyata sudah berada di dalam kalangan kita pada waktu ini. Pilihlah sama ada mahu duduk rumah atau duduk dalam hospital sambil ditemani mesin ventilator.
Stay home, stay safe! #KitaJagaKita


For more latest car news, reviews, car buying guides and videos visit us at Carlist.my Auto News.
Check out all the best new & used car deals in Malaysia at Carlist.my.
Sell your car fast with the best offer? Visit us at CarlistBid.my.
Get the latest new car promotions at New Car website now.
---
---
---
---
Comments