Proton R3 Launches Premium Engine Oil
Auto News Proton's motorsports arm, R3 has launched a new range of lubricants and merchandise to revive the brand as well as recreate a connection with fans.
---
Developed together with Petronas, R3's range of premium genuine oils is available in both fully-synthetic and semi-synthetic forms. It is formulated using Petronas' Etro 6+ base oil, designed to fight the excessive heat our climate is known for, plus ensure better performance for the current generation of direct-injection turbocharged engines. It is rated to meet the highest levels of certification by the American Petroleum Institute (API).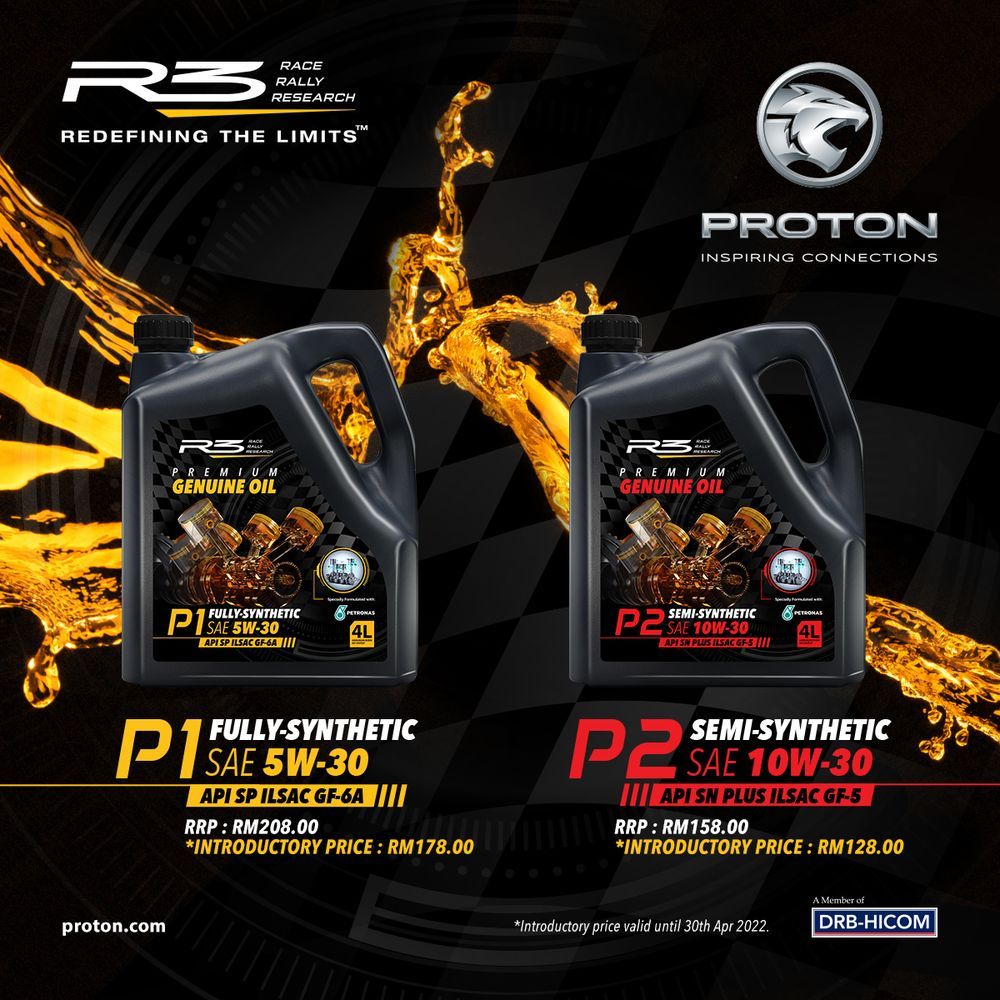 "The launch of our new R3 Premium Genuine Oil range and merchandise products is the first step in R3's rebranding journey. They will be sold to the public via our Premium Merchandise Partners in 20 locations throughout Malaysia. There will be more product launches coming up in the future, including accessories for Proton car owners, which will help us build our connections with R3 fans," said Lee Yeet Chuan, Chief Executive Officer, Proton Global Services.
Priced at RM208 for the fully-synthetic and RM158 for the semi-synthetic, there is currently an ongoing introductory offer price of RM178 and RM128 until 30 April 2022.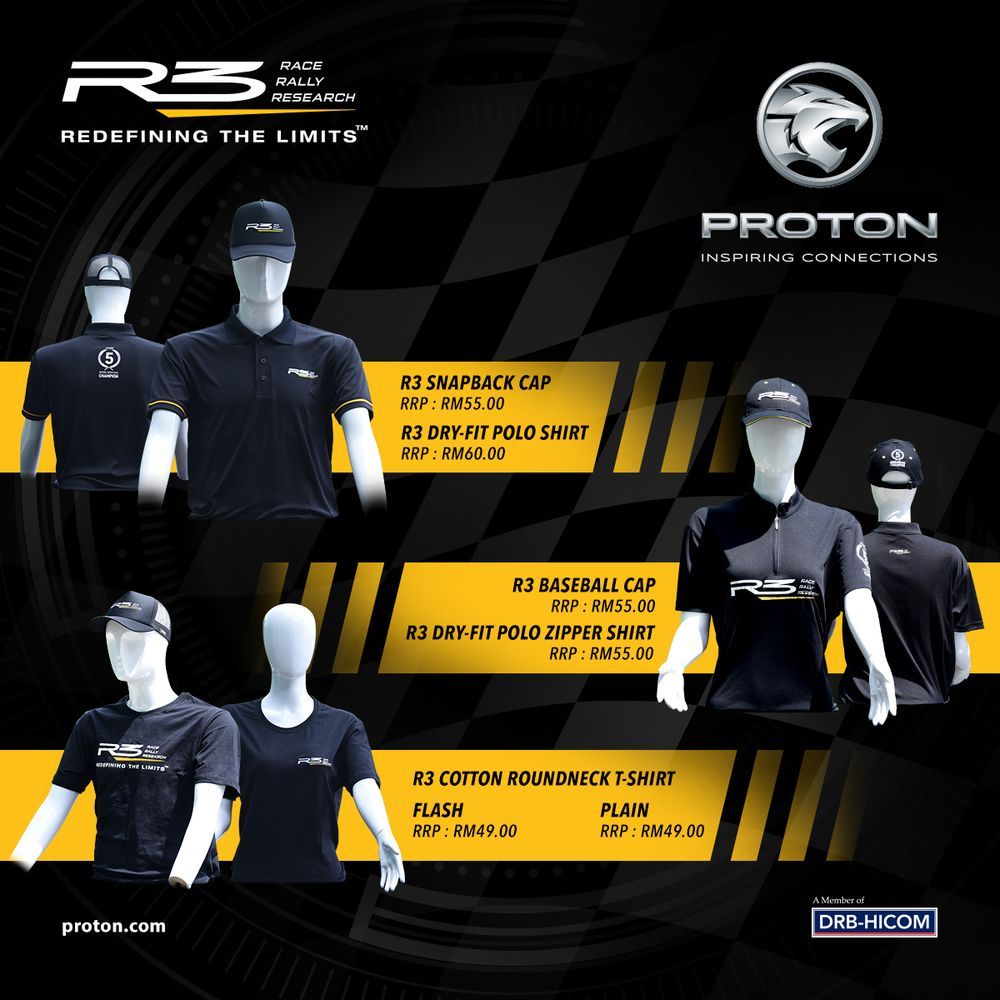 You can also cop yourselves the new range of t-shirts and caps - priced between RM49 to RM60 that will also be available at all Premium Merchandise Partner locations.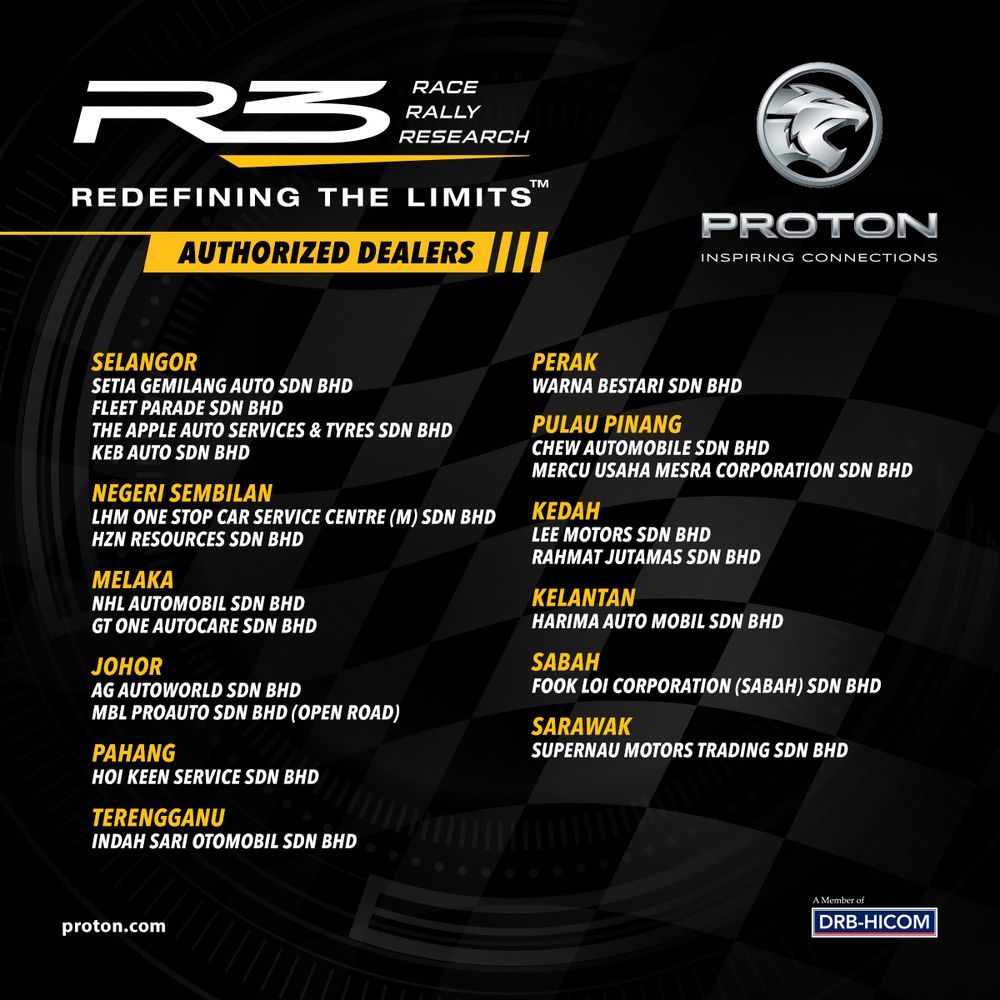 One has to wonder though is engine oil the best way to reconnect with fans of R3? As a brand does it still hold value? We discuss it here and would love to hear your thoughts too!
---
---
---
---
Comments