New Peugeot 308 Looks Naughty Enough To Try Stealing The Golf's Crown (Again)
Auto News A few days ago, a few surprisingly clear pictures of the next-generation Peugeot 308 had been making the rounds over the internet, revealing the French marque's C-segment hatch undisguised (mostly) for the first time.
---
Technically, this car would be the 3rd-generation 308, and that's due to the very short history of that particular model, though its lineage is long dotted with such cars such as the 307, 306, and, confusingly, the 309.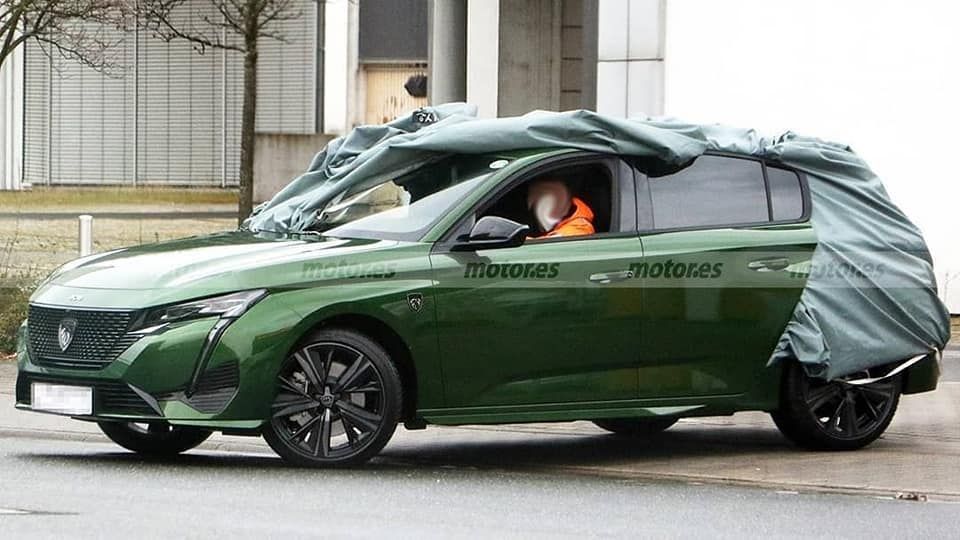 From what we know of Peugeot's latest VW Golf-rival, which isn't much, it has been confirmed that the car will be built upon the same modular hybrid-friendy EMP2 platform that underpins most of Group PSA's latest cars, suggesting that the spread of variants are quite likely to include electrification.
It won't be a particularly revolutionary step forward in styling or interior luxury either, at least not in the same vein that its predecessor managed. Rather, this new 308 will continue to build where the last one left off while embracing all the technological and design progress that Peugeot has forged in the years since.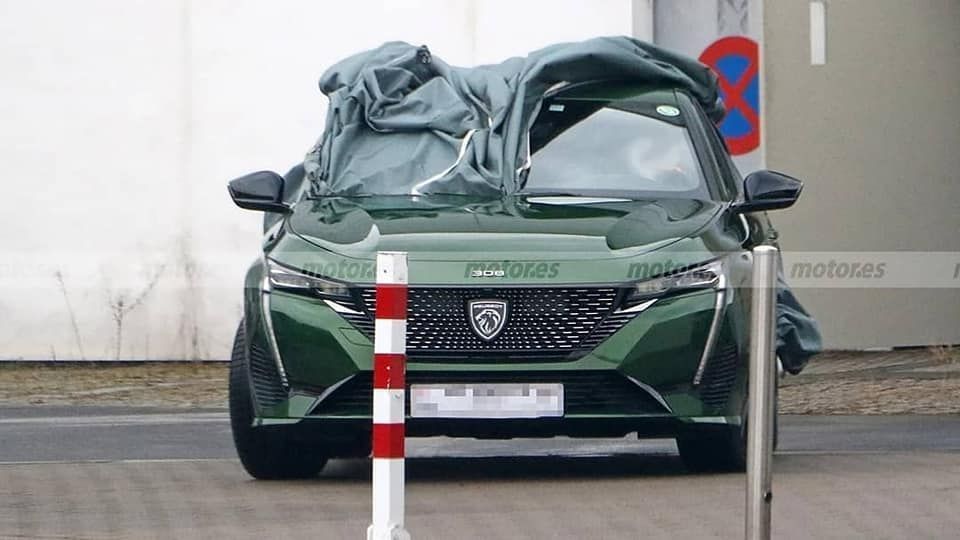 Speaking of its design, we're really not used to seeing a 308 wearing such a deep green, and fancy that new logo up front too, which looks pretty slick. As typical for the brand, the bonnet adopts a clamshell shape with the model designation ('308', in this case) positioned at the very tip. It obviously does bear a resemblance to its little (but newer) brother, the 208, but who doesn't expect that to be the case.
The headlights, while a continuation of the vertical 'fangs' seen in recent Peugeots, look even more angular in this instance, kinda like the facelifted 3008. And the black accents along the front cowling, weather stripping around the doors, and side mirrors indicate that we're dealing with a sportier variant here - perhaps a GT or GT-Line.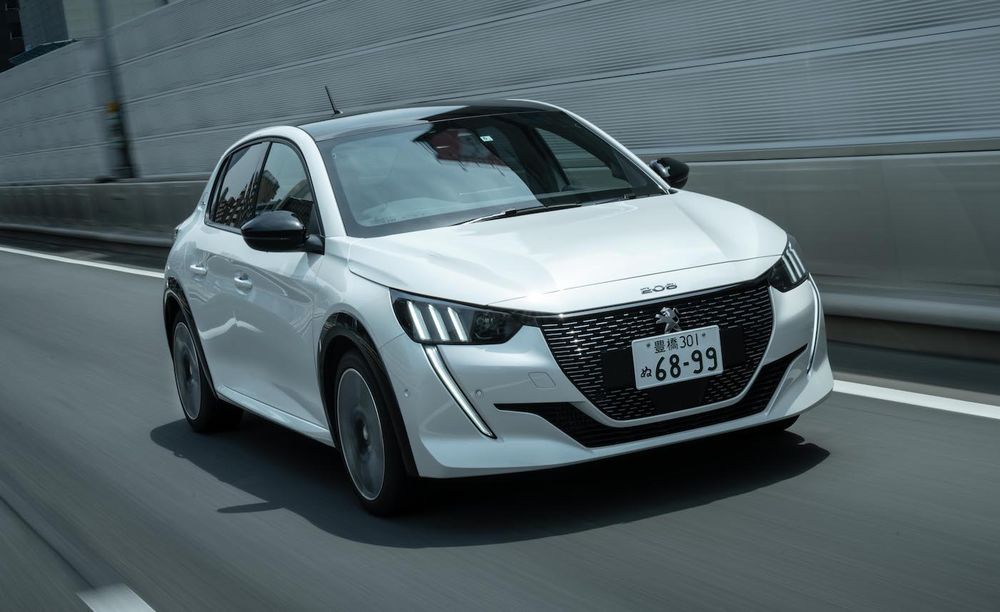 Though much of the body is undisguised, the full profile of the car is obscured by some stray tarpaulin as it's loaded onto a transport truck. Oddly, the wheels look a little undersized and sunken into what can't be a particularly large fender well - about average sized for a C-segment hatch.
Our guess is that those alloys are about 17 or 18 inches in diameter, but perhaps are not meant to be wearing those overly thin tyres in its final spec. We can't get a clear look at the rear pair but they look a little beefier despite being of the same spoke design. Just above the front fender, however, there's another sighting of that new Peugeot badge.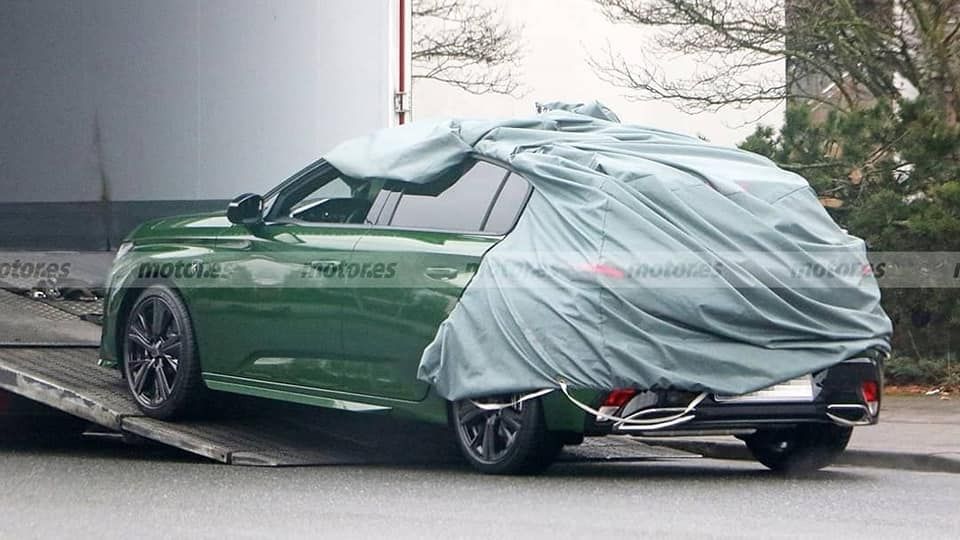 Wheels aside, it looks as if the car has pretty much stuck to the proportions and general footprint of its predecessors. However, to properly put up a worthy fight against the 8th-generation Volkswagen Golf, the new French contender will have had to address some of the most common stumbling points mentioned of its predecessor, namely rear passenger space and a lacklustre boot.
While its possible that Peugeot might even have a fully electric variant of the 308 waiting in the wings, it's much less likely that we'll see it until this car has spent a couple of years in showrooms. Until then, we're expecting the return of Peugeot's 1.6-litre turbocharged four-cylinder petrol motor (now labelled PureTech) in various levels of tune.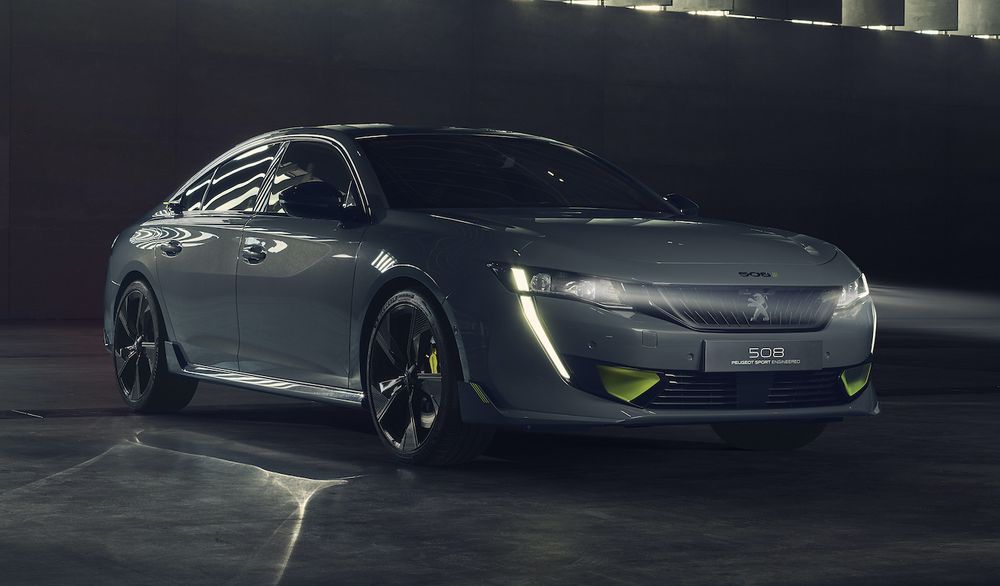 This powertrain strategy mirrors the 508, which given any luck, should be seeing some action in the Malaysian market before long. Power figures for the 308 will range from around 180hp to 220hp to kick things off, with a PHEV variant bumping power and efficiency credentials considerably later on in its life cycle, and perhaps even capped off with a fire-breathing GTI variant from Peugeot Sport.
Remember, the previous 308 GTI managed to extract 270hp from an older version of that 1.6-litre turbo-four. This time around, though, get ready for much of that added grunt to come from an electric motor (or two) in similar fashion to the 360hp 508 PSE (Peugeot Sport Engineered). Unlike that car, hopefully, the 308 incarnation of the high-performance hybrid won't be trapped in production limbo after its announcement.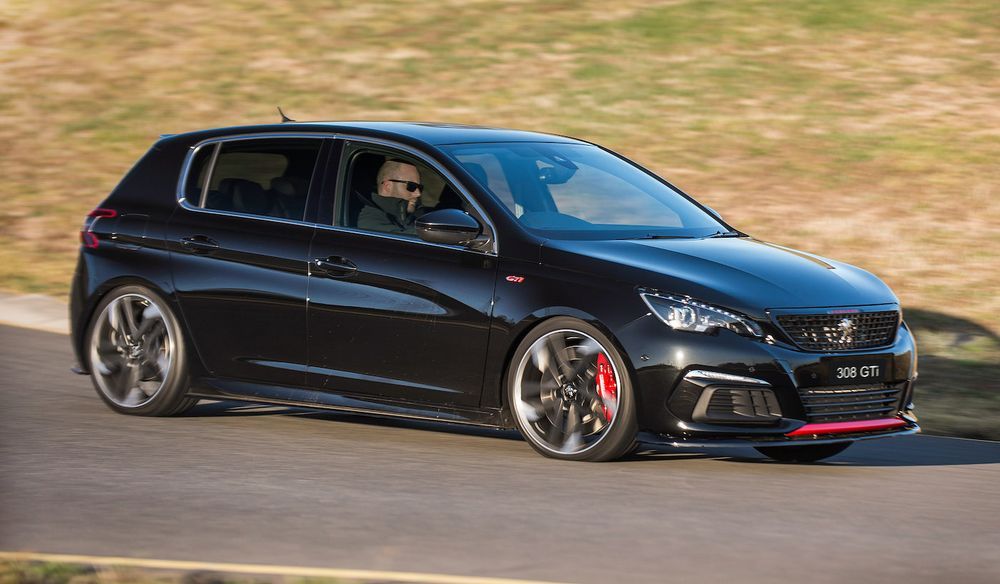 Given how complete the all-new 308 looks so far, an official premiere can't be too far off. Under new local distributors BAA, let's also hope that the car will return to the Malaysian line-up in short order following its international debut.
---
---
---
---
Comments