Teksi Proton Exora Meletup Ketika Dipandu – Gas Cecair Pembasmi Kuman Bocor Jadi Punca
Auto News Seorang lelaki berusia 64 tahun berdepan detik cemas apabila sebuah Teksi Proton Exora yang sedang dipandunya tiba-tiba meletup ketika beliau ingin menyalakan rokoknya.
---
Sebelum letupan berlaku, mangsa yang memandu teksi tersebut sedang dalam perjalanan pulang selepas menghantar penumpang di KLIA. Tetapi, malang tidak berbau buat mangsa apabila tindakan beliau menghidupkan pemetik api untuk membakar rokoknya di dalam kereta membawa padah pada dirinya.
Tindakannya telah menyebabkan Proton Exora itu meletup dan mengalami kerosakan teruk. Akibat kejadian itu, mangsa mengalami kecederaan ringan seperti melecur di bahagian lengan dan muka. Kejadian ini berlaku di Jalan CTA 4 Lapangan Terbang Antarabangsa Kuala Lumpur (KLIA).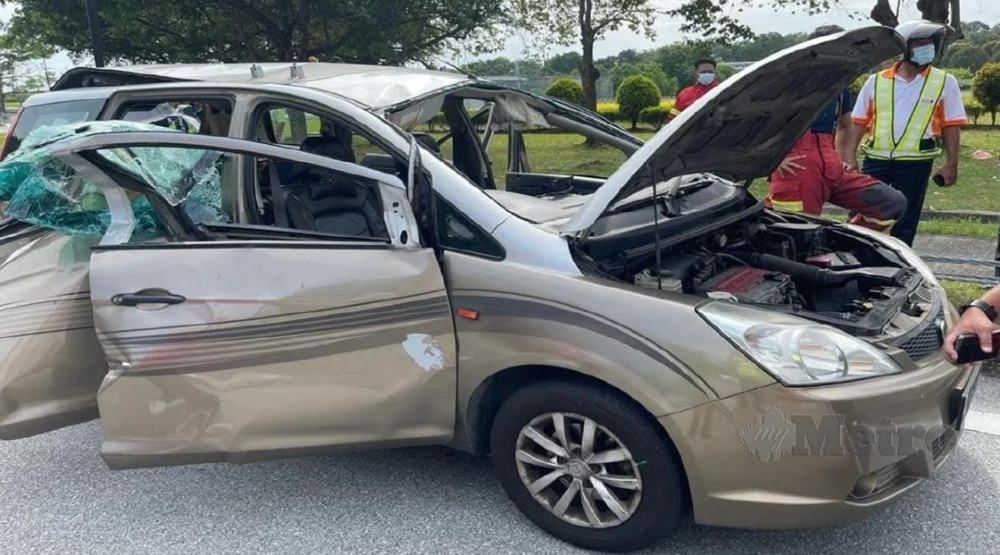 *Kredit foto: Harian Metro
Menurut Ketua Polis Daerah KLIA, Asisten Komisioner Imran Abd Rahman, pihak polis dimaklumkan tentang letupan ini kira-kira jam 3.30 petang. Berdasarkan siasatan bomba, letupan terbabit berpunca daripada gas cecair pembasmi kuman yang bocor di dalam kereta dan ketika itu pemandu sedang menggunakan pemetik api untuk membakar rokok.
Mangsa yang merupakan warga tempatan itu telah dikejarkan ke Hospital Putrajaya untuk menerima rawatan selanjutnya. Kejadian seperti ini bukanlah pertama kali berlaku di negara ini. Sebelum ini, ada juga kes spray pewangi yang meletup setelah dibiarkan di dalam kereta.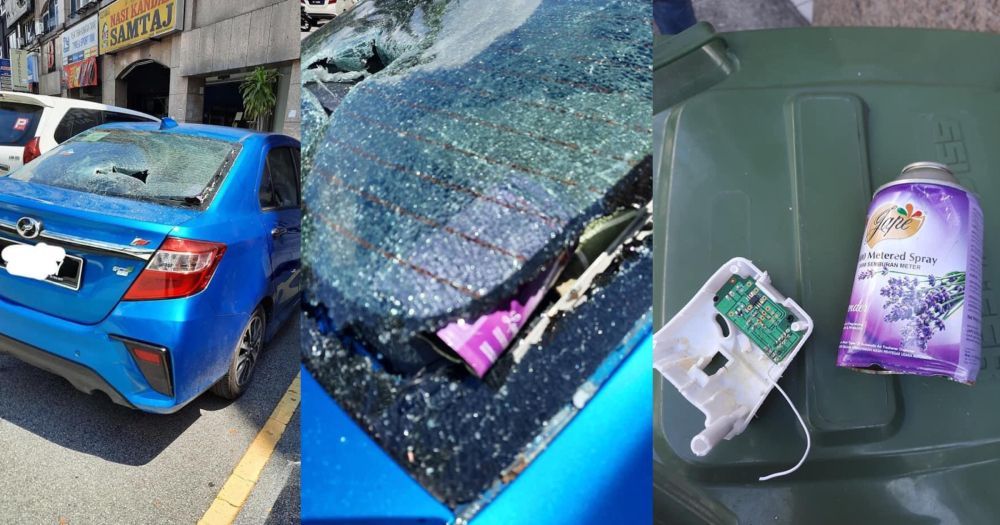 Berdasarkan kisah ini, jelas sekali bahawa gas cecair pembasmi kuman ataupun tin aerosol/ spray seperti spray dandanan rambut, racun serangga, pewangi, atau apa sahaja spray yang mengandungi udara mampat di dalamnya serta mempunyai tekanan tinggi mampu mendatangkan bahaya pada kereta.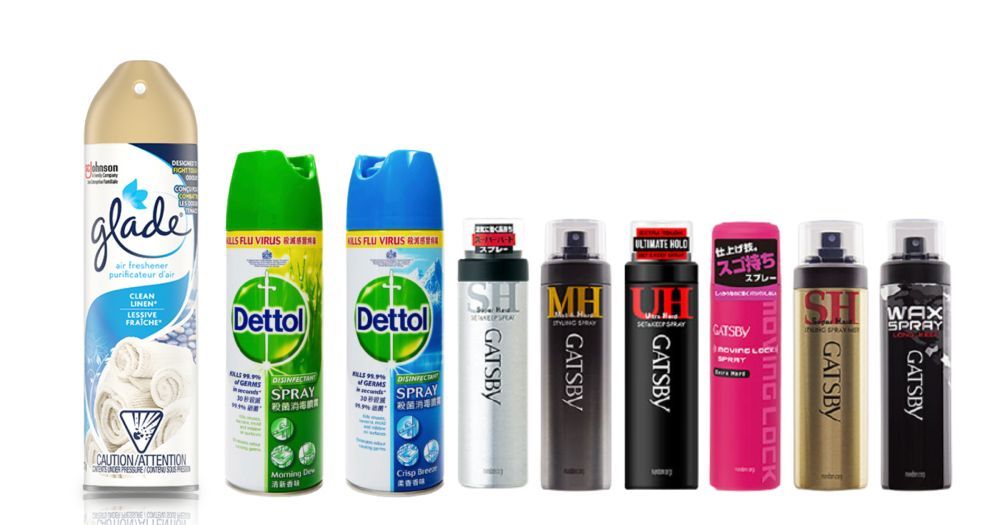 Apabila bahan mudah terbakar seperti itu ditinggalkan di dalam kereta yang panas, molekul udara di dalam tin berkenaan akan mengembang dan menambah lagi tekanan di dalamnya. Perkara ini boleh membuatkan tin tersebut meletup dan menyebabkan kebakaran ataupun kecederaan.
Selain itu, tabiat merokok di dalam kereta juga harus dikurangkan kerana anda berisiko terdedah dengan lebih banyak bahaya lain seperti meninggalkan pemetik api di dalam kereta. Sebahagian perokok gemar menyimpan pemetik api tambahan di dalam kereta. Pemetik api ini amat mudah meletup ketika kereta berada dalam keadaan panas.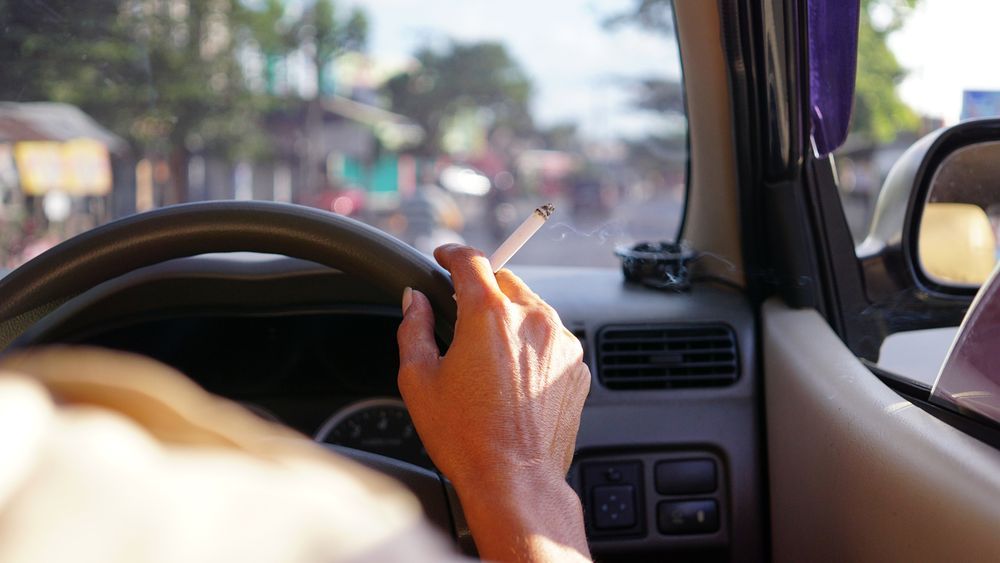 Selain menyebabkan letupan, tabiat merokok dalam kenderaan juga mendatangkan bahaya kepada orang lain. Meskipun anda merokok dengan membuka tingkap untuk menghilangkan asapnya, namun kesan asap rokok terbabit masih ada di dalam kereta dan individu yang menghidu bau kesan rokok ini dipanggil third hand smoke atau asap rokok ketiga yang turut mendatangkan bahaya pada mereka.
Partikel asap rokok ini boleh melekat pada dinding, lantai, langsir, baju, badan, rambut serta apa apa sahaja permukaan objek lain di dalam kereta. Sebab itu bau rokok masih ada walaupun asapnya sudah tiada. Tak kesian ke pada penumpang seperti anak kecil dan isteri yang terdedah dengan risiko sama?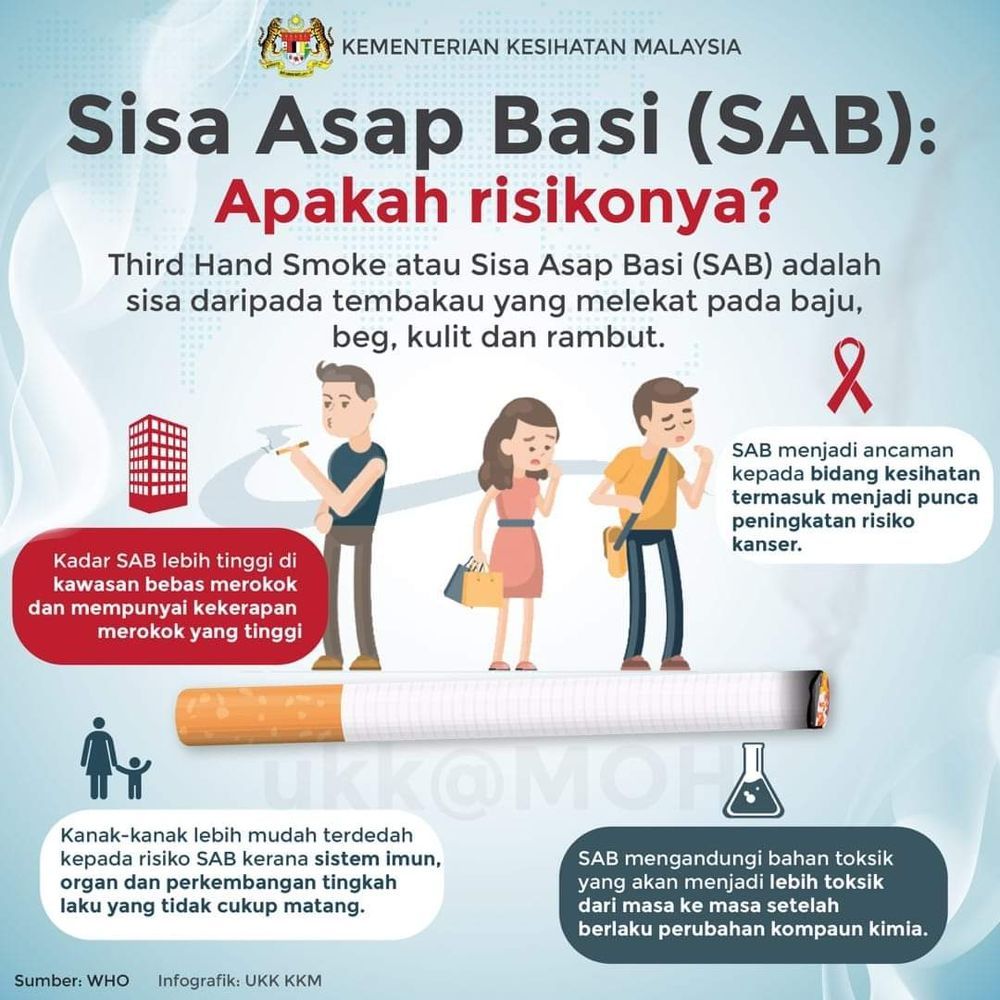 *Kredit foto: KKM
Malah kerajaan terdahulu sebelum ini ada juga mempertimbangkan kempen kesedaran bagi menghalang perbuatan merokok di dalam kenderaan kerana mereka yang melakukan perjalanan dalam satu kumpulan terdedah secara langsung kepada asap rokok basi jika seorang daripada mereka merokok di dalam kenderaan itu.
Kesimpulannya, elakkan menyimpan bahan mudah terbakar di dalam kereta dan hentikan tabiat merokok di dalam kereta. Selain daripada anda membahayakan kesihatan anda dan orang lain, kereta anda turut mengalami risiko untuk terbakar sekiranya salah satu pemetik api yang ditinggalkan di dalam kereta meletup ketika panas.



For more latest car news, reviews, car buying guides and videos visit us at Carlist.my Auto News.
Check out all the best new & used car deals in Malaysia at Carlist.my.
Sell your car fast with the best offer? Visit us at CarlistBid.my.
Get the latest new car promotions at New Car website now.
---
---
---
---
Comments