 Trying to think of a way to write this without sounding like a fan girl, is not an easy task. The Renault Megane RS 265 Cup is truly an amazing car. Pack with power and style, I first set my sight on this handsome machine two years ago and have fallen in love with it ever since.

Over the past decade, we witnessed an enormous rise of vehicle volumes on the road. The ones who are dominating the high performance segments are no surprisingly being the Germans. The frequent idea that crosses drivers' mind when it comes to the French is the eccentric design and expensive replacement parts. Call me a girl for loving pretty things, but really who can reject a Megane?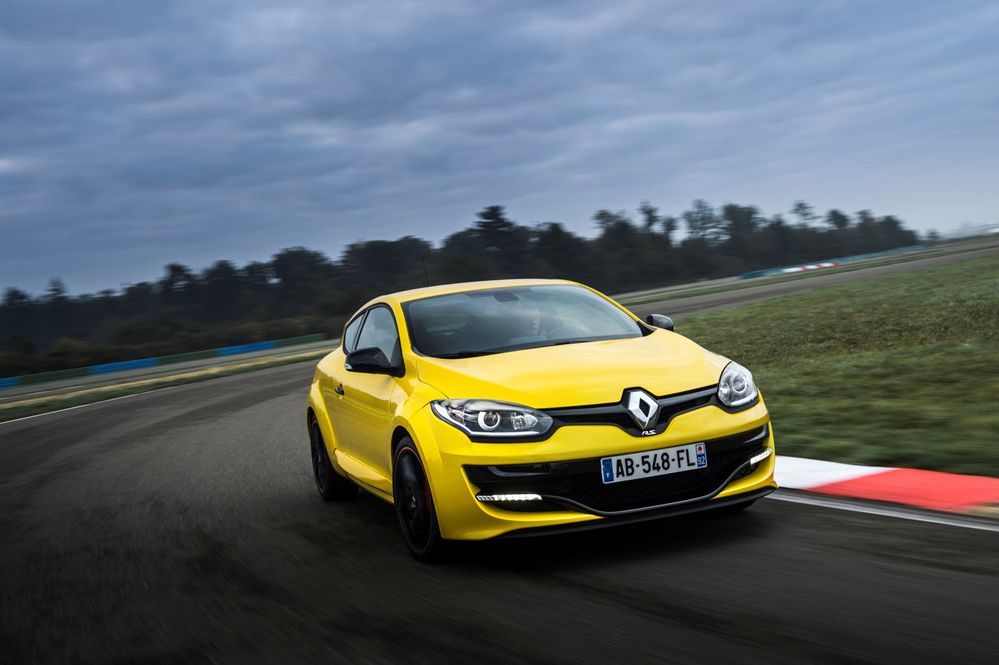 It is simple for us women. All we want is a car built with quality and reliability. We want to feel safe and at the same time feel the thrill. The Renault models might not have as much spotlight on them as compared to the rest of the other brands, but you'll be surprised to know that the more recent variants of Renault are actually designed with those characteristics.
If you want to heads to turn, this car can do so from a mile away. From aesthetics, the Megane is by the book good looking and with the recent face lift, it really seals the deal. For some of you who perceived this to be a little too flamboyant, please consider the fact that it is still French after all, oui?

Looking fierce with its bootylicious curves and bright headlights the RS 265 Cup is the best of both world, a cool blend of of race meets commercial car. Going at a maximum power of of 265hp at 5,500 rpm and peak torque of 360 Nm at 3,000 rpm, this man made machine is mounted with a powerful turbo-charged 2.0T 16V 265 engine.

Bring the sexy back, the 265 Cup is unlike any other hot hatches in the market. There's an actual cabin space to fit everything from a month supply of groceries to a mini shoe closet!
The face lifted trunk is now styled with the hallmark Renault logo which highlights the glossy background finish. In addition, the new front lights are accentuated with its black eyelids while the projector headlamps are contoured with lenses that captures the white comma detailing of the light beam for night driving.

Paying homage to the success of the Renault's Formula 1 vehicle, the front bumper is now attached an F1-inspired spoiler design integrated with six LED daytime running lights on each side.
---
---
---
Comments