Then and Now, How Car Prices Have Changed – 1980 to 2015
Insights Back in 1980, the late Tun Hussein Onn was the Prime Minister. In this age before Internet, people actually arranged their leisure time around the TV programme schedule – kids woke up early to catch their Sunday morning cartoons, while adults planned their leisure around what time Dallas comes on TV. On the automotive front - Proton existed only on paper, Perodua was unheard of, Nissan was known as Datsun and was the king of the sales charts.
35 years later, how has the car market changed? We take a look at how car prices have gone up over the past 35 years.
It is also worth noting that in 1980, a fresh graduate earned about RM1,000 per month and a McDonalds Double Cheese Burger then cost RM2.95. Today, a fresh graduate earns around RM2,500 to RM3,000 per month, while a McDonalds Double Cheese Burger costs RM8.30.
Back in 1980, a Mazda 323 was worth 14 months a fresh graduate's salary. Today, the entry-level Mazda 2 will cost about 30 months of a fresh graduate's salary, while the 323's successor the Mazda 3 will cost a whopping 38 months!
Note that back in 1980, most cars were sold without air-conditioning, which is a RM1,500 to RM2,000 option.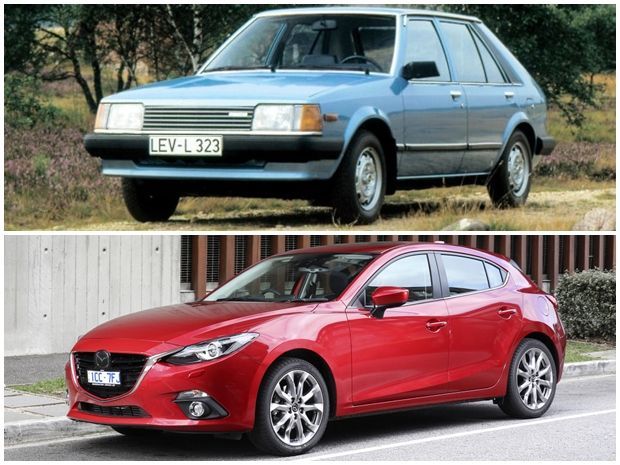 Mazda's entry-level model back then was the 1.3-litre 5-speed manual Mazda 323, selling for RM13,927 without air-conditioning, which is a RM1,450 option. Today the 323 nameplate has evolved into the 3. With a sophisticated 2.0-litre SkyActiv engine, it is definitely no longer the entry-level model like its predecessor and currently sells for RM108,941.
The role of the entry-level Mazda has since been pushed to the present day RM85,470 1.5-litre Mazda 2.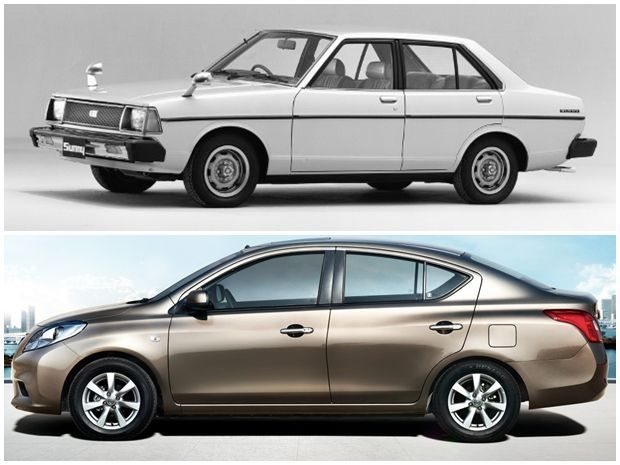 In 1980, the most popular car on the road was the Datsun 120Y, priced at RM13,579. Its present day successor the Nissan Almera starts from RM64,960.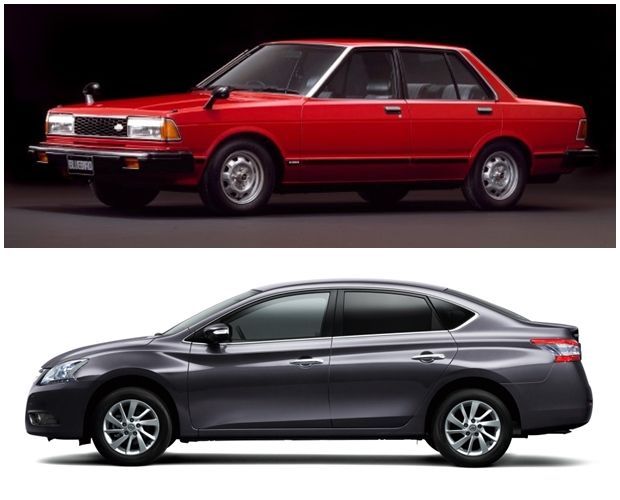 Further up the Datsun hierarchy was the Bluebird 1800 and the 200L, respectively the predecessors of the Sylphy and the Teana.
Unlike its present day Sylphy descendent, the Bluebird had a very good reputation for handling and performance. This generation was also the last for a rear wheel drive Bluebird. It sold for RM22,000, versus the 2015 Sylphy's RM110,921 price.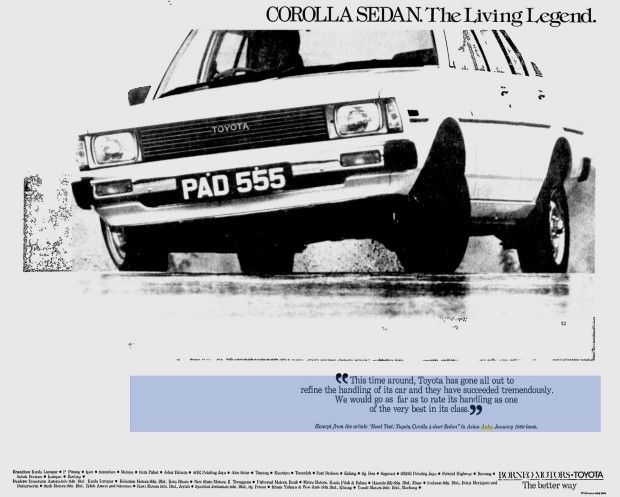 35 years ago, Nissan dominated the local market, with a comfortable lead over Toyota and Nissan. Competing against the Datsun 120Y was the RM14,152 Toyota Corolla DX and the RM12,950 Honda Civic.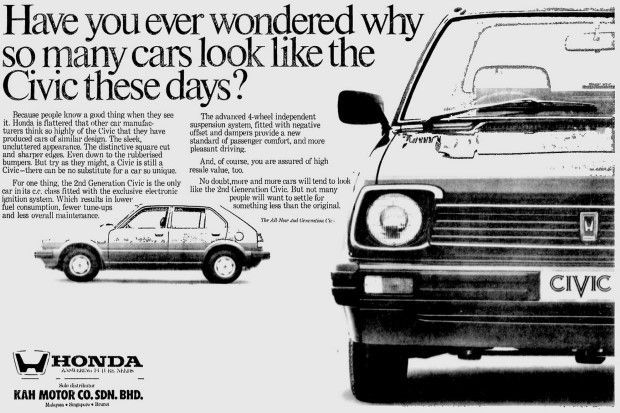 There was also the RM11,976 Daihatsu Charade 1.0.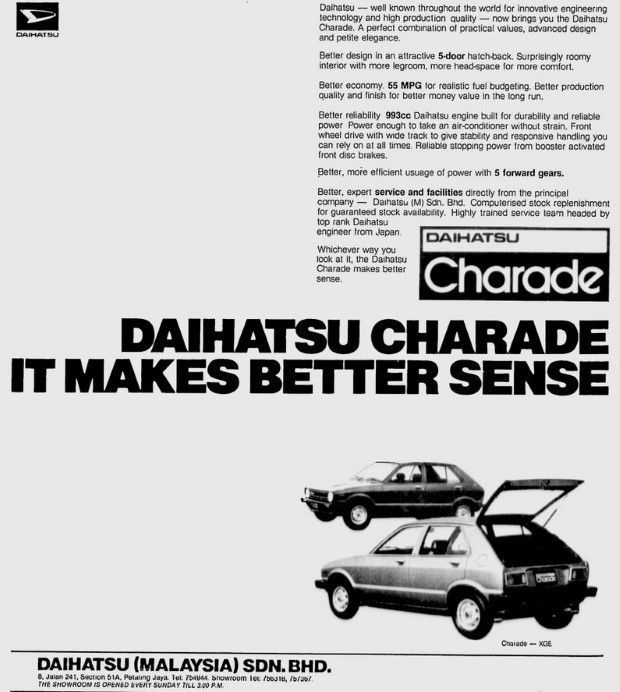 Today, the Corolla Altis sells for RM110,556 while the Civic for RM109,8952. Clearly no longer the entry-level cars they used to be, both the Corolla (Altis) and the Civic has since moved upmarket, which necessitated the introduction of the RM71,743 Honda City and the RM72,459 Toyota Vios.
Meanwhile, Daihatsu has since exited the Malaysian passenger car market as part of its commitment to support Perodua, whose RM24,437 Axia 1.0 is its cheapest model.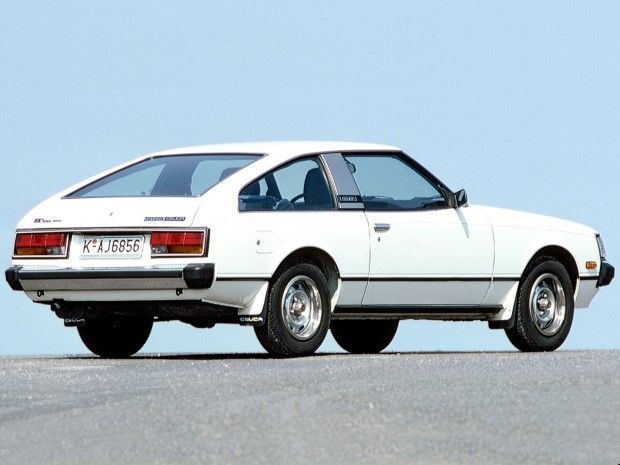 Enthusiasts from the '80s would've loved the RM27,395 Honda Prelude, and the RM26,261 Toyota Celica. Both are 1.6-litre but the Celica was rear wheel driven while the Prelude was front. Unfortunately, there's no such equivalent sporting character cars from the present day Honda Malaysia and UMW Toyota.
Apart from the Prelude and the Celica, there was also the Mitsubishi Sapporo 2000, which sold for RM28,482.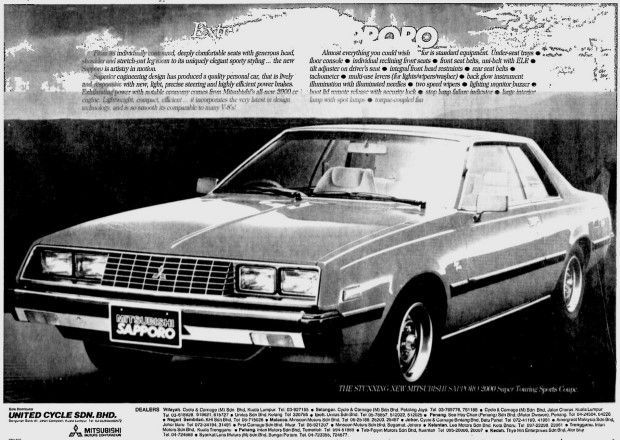 But the pick for many enthusiasts had to be Alfa Romeo, distributed by City Motors. The Alfasud 1.4S sold for RM18,233 while the Alfetta 2.0, which was more sought after back then than a BMW 320i, sold for RM29,623.
Today, Alfa Romeo cars are no longer on sale in Malaysia, which is a shame, because the all-new Alfa Romeo Guilia is really tempting.
Back then, MINI (or Mini) and BMW were two separate companies, the Mini 1275 GT sold for just RM13,817, which explains their popularity in those days. A 2015 MINI now sells for RM176,888.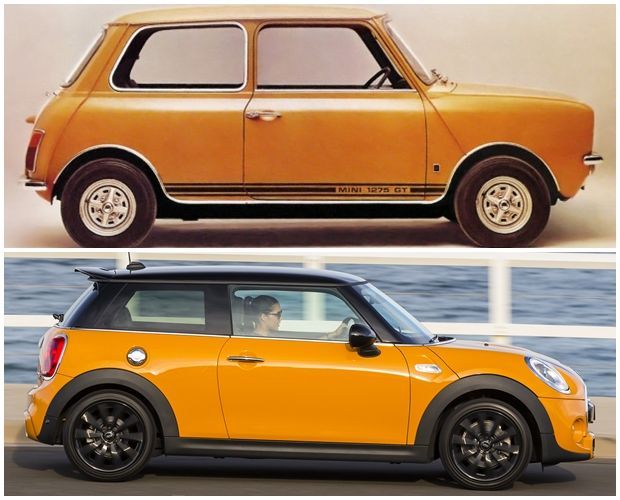 In other words, a keen enthusiast in 1980 could realistically choose between a fun to drive two-door performance-oriented hatchback Mini or a family-friendly Datsun 120Y, for more or less the same price. Try doing the same today.
Before there was a Proton Perdana, a Volvo 244, which sold for RM39,841 was a typical car for a high ranking government servant. Volvo was also the favourite brand for many professionals – lawyers, doctors and accountants – many of them drove a Volvo 240/244. It seen was a safe choice for many people who want to project a stable, trustworthy character.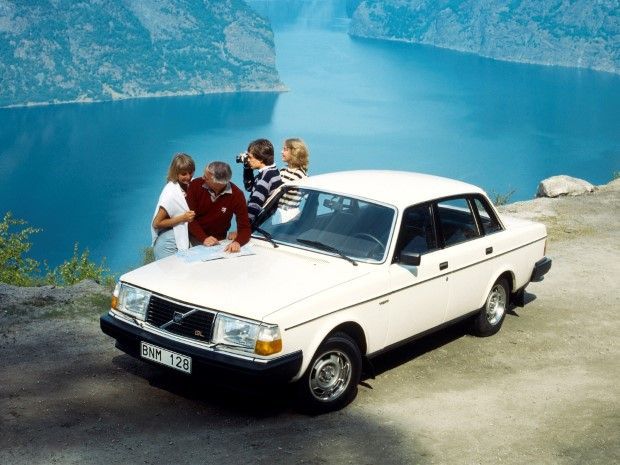 Today, an equivalent Volvo S80 sells for RM296,888, but unlike the Volvo of old, Volvo now has a very sporty line-up of turbocharged models – from the youthful RM173,888 Volvo V40 T4 to the ridiculously powerful 306 hp RM315,888 XC60 T6.
BMW, which 35 years ago was playing second fiddle to Volvo and Alfa Romeo, is now the best-selling premium brand in the world. Nearly bankrupt after World War 2, and often ranked lower than Opel in terms of desirability, the story of BMW's transformation is worth a separate article on its own.
In 1980, BMW in Malaysia was represented by BMW Concessionaries, a joint venture between Continental Motors and Sawara Motor. The 320i was first locally assembled BMW model, at a plant in Sarawak.
Today, BMW assembles 18 models at the Berjaya-Sime Darby Motors plant in Kulim.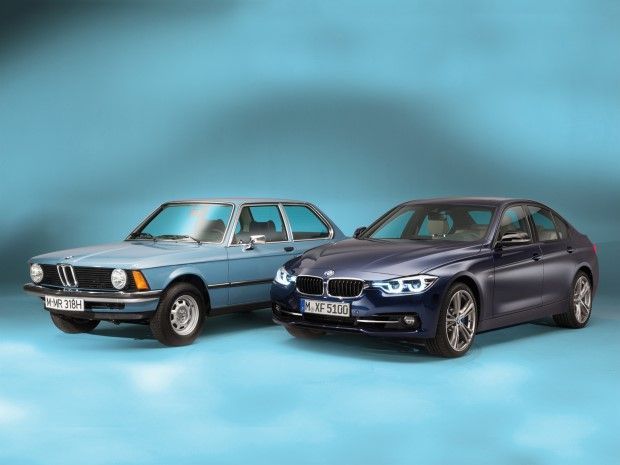 The 2015 BMW 320i sells for RM240,800. 35 years ago, it sold for just RM47,460. The flagship BMW 728i sold for RM86,546, versus the present day 730Li's RM648,888.
Archrival Mercedes-Benz's flagship 280SE sold for around RM100,000 while the entry-level Mercedes-Benz 200 sold for RM54,310.
Today the equivalent Mercedes-Benz E200 sells for RM364,888 while the S400L Hybrid, skewed by excise duty exemptions for locally-assembled hybrids, sells for RM583,888.
The price of a 2015 Mercedes-Benz S400L Hybrid is also a lot more than what Wearne Brothers used to charge for the Rolls-Royce Silver Shadow II in 1980, priced at RM427,605.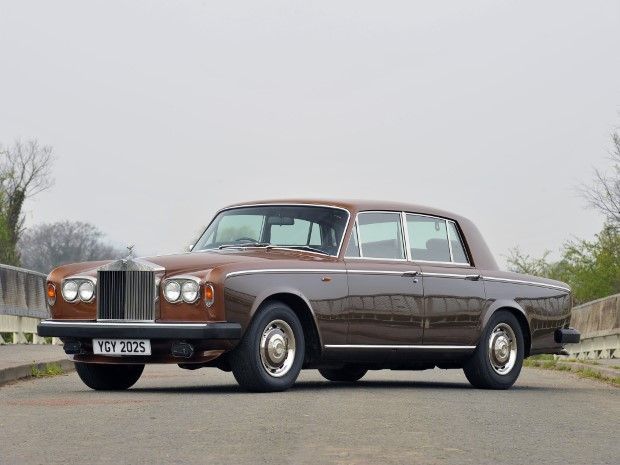 Europe Motors, the then importer for Porsche cars, used to sell the 930 generation Porsche 911 Turbo for RM206,434. Today, the 991 generation 911 Turbo for RM1.48 million.
Care to imagine how much will cars cost over the next 35 years? Hopefully, all of us will no longer have to rely on a car by then.
---
---
---
Comments