12 Days Of Christmas - Christmas Balik Kampung - Some Of The Best Travelers From Different Segments
Insights There are many cars out there that can provide that long-distance comfort for that Christmas Balik kampung journey, but here are our picks.
---
One of the most important aspects of Christmas is time with family. Without it, Christmas really would be a bit dull. The antics of your family members are what make the occasion really fun and exciting. Don't forget to follow the SOP's though.
Some are willing to travel to the ends of the world to be with their family during the Christmas period and who can blame them because that's what the Christmas holidays are all about.
For this reason, a good chariot must be readily available to bring families together during this period, so we thought we would compile some of the best cars from a few different segments that would be able to do this job perfectly - Jom Balik Kampung!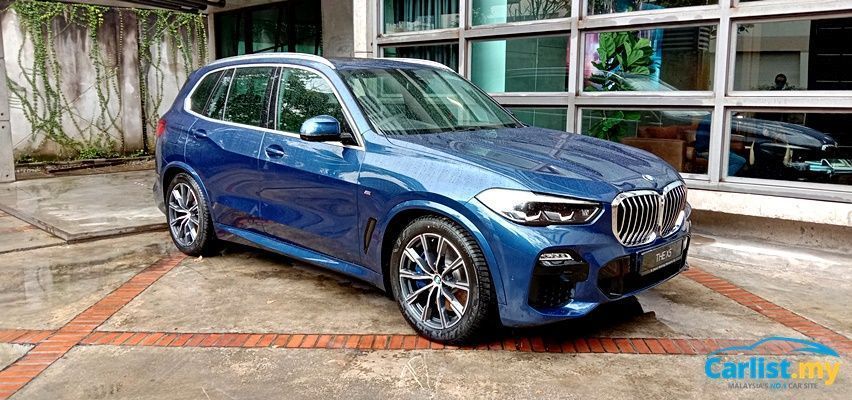 Sport Utility Vehicle - 2020 BMW X5 xDrive45e M Sport
Up until the arrival of the G05 X5, we never really thought much about Munich's large SUV, but when the BMW X5 xDrive45e M Sport debuted in Malaysia in June, we thought "now that's an SUV that has it all". Although it's RM60k more than its closest competitor the Volvo XC90 T8, it's worth every cent.
The 45e is the most powerful 'non-M' X5 ever sold in Malaysia, but it's not all power with this X5 as efficiency is one of its strengths too. In 'full-electric' mode, the 45e has an electric driving range of up to 77km (up from 30km for the previous 40e) on a full charge and is able to travel at a top speed of 135km/h. This courtesy of the latest-generation lithium-ion batteries fitted under the rear floor.
The new 45e also features a low fuel consumption of 2.5 l/100km and claimed carbon emissions of 56g/km. You can definitely ride in comfort and save money on fuel with this beast.
Sedan - 2020 Honda Accord
If you're looking for a comfortable affordable and good-looking sedan then you should look towards Honda's way as their Accord is a gem.
For those unfamiliar, all variants of the 2020 Honda Accord comes with a turbocharged 1.5-litre petrol engine singing to the tune of 201 PS and 260 Nm of torque, paired with a CVT-type automatic transmission. Safety systems are aplenty, especially in the top-spec 1.5 TC-P variant which includes the full Honda Sensing suite.
The best thing about the Accord is that it is easy to live with. Due to its well-balanced suspension, It can do the daily driver job really well and be a long-range cruiser when called upon. Its engine isn't the most powerful on paper, but it sure feels like it has oomph when you are behind the wheel. The CVT doesn't feel like a CVT which is one of the things we truly love about the transmission.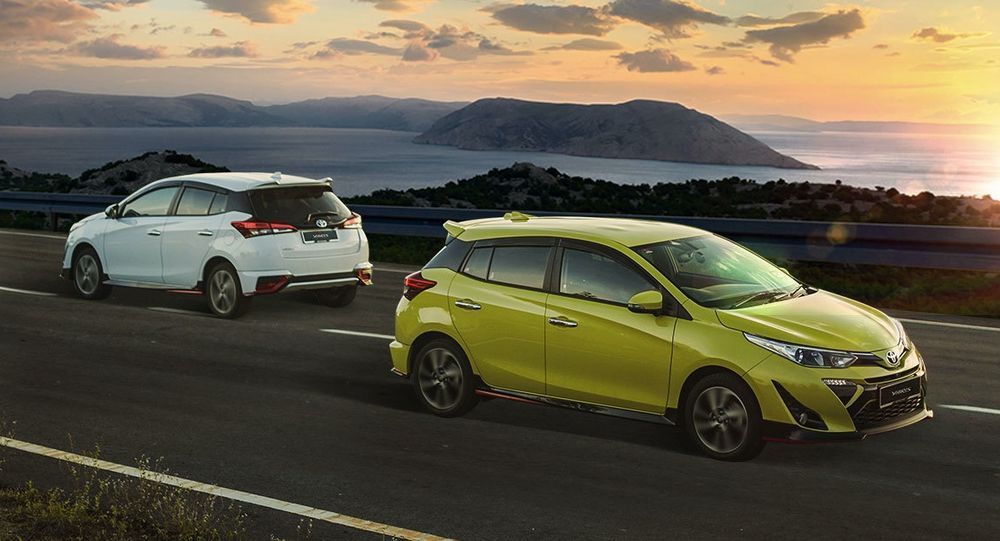 Compact Car - 2020 Toyota Yaris
Since many parts of the car are shared with the Perodua Myvi, some might consider the Toyota Yaris a bit too pricey, but there's just something about it that trumps one of the nation's best-selling cars.
With its edgy looks, bright colour palette, and optional bodykit, the Yaris strikes the right balance between the straight-laced image of past Toyotas as well as the more daring and mischievous character the automaker now finds itself leaning more toward.
That's also the same kind of appeal that's drawing a lot of interest away from its rivals, which have fallen into their own little rut of predictability. Since the departure of the previous Yaris that was brought to the Malaysian market, the Jazz has had the field all to itself, and upon the Toyota return, the Yaris has already managed to relegate the Honda to trailing it in sales for most of 2020.
Those doors shut with a solidity typical for a Toyota, the drive is smooth, the ride is refined, the engine is pretty much bulletproof (not literally), and the Panoramic View Monitor delivers a convenience beyond its price point.
Now that the facelift has just been unveiled, the Yaris just got even better.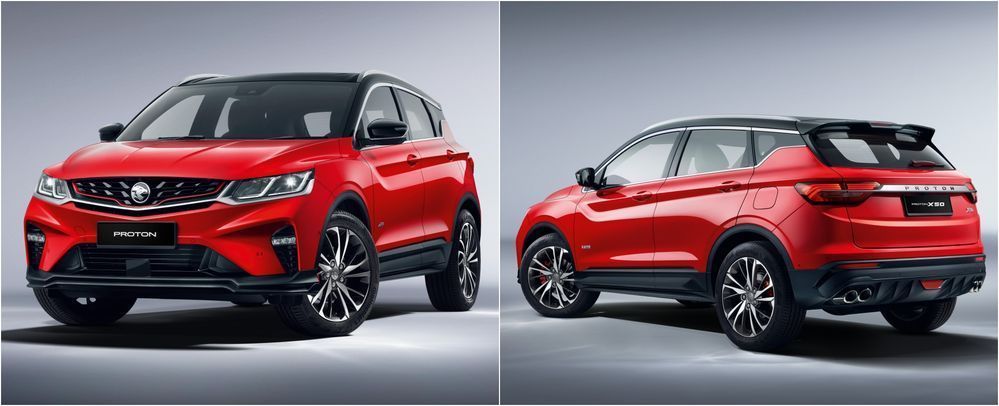 Crossover - 2020 Proton X50
There are just no surprises here, the Proton X50 is one of the hottest cars to have hit the road this year which makes it one of the most wanted crossovers available on the market. The 5-door compact SUV butts heads with segment big shots such as the Honda HR-V and the very established Mitsubishi ASX, but counters their rank and tenure with pretty much all the goodies from the Geely Binyue on which it's based.
Even the 1.5T Premium which is not the highest spec car, offers up a very formidable tech line-up that really does run circles around its competitors. But it's the Flagship that is fully loaded featuring Active Safety and Driver Assist features such as Autonomous Emergency Braking, Lane Keep Assist, and Adaptive Cruise Control. Surely that's enough safety features that'll keep you safe throughout the long Balik Kampung journey.
Under the hood, all four variants will serve you well on long journies as they are powered by a 1.5-litre turbocharged engine in two power levels – the lower-powered 'port-injected' power plant, dubbed 1.5T outputs 150 PS and 226 Nm of torque, while the more powerful 'direct-injected' 1.5 TGDi (High Output) outputs 177 PS and 255 Nm of torque.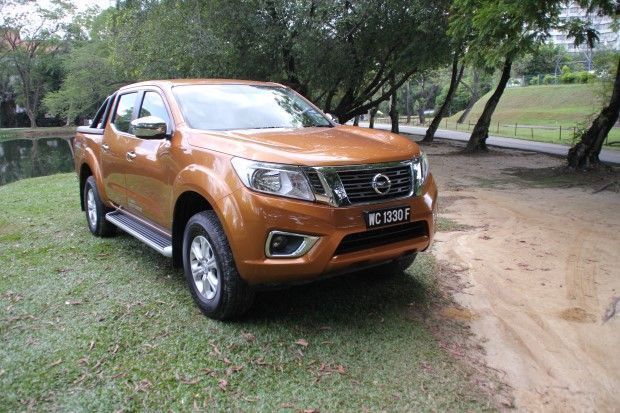 Pick-up Truck - 2020 Nissan Navara
There are many more highly regarded pick-up trucks than the current Navara, but when it comes to on-road comfort there's just no way of beating the truck that has car-like suspension. 'Pickup trucks' and 'comfortable' are two words that just couldn't be put together in a sentence for the longest time, but all that has changed thanks to the Navara.
Okay, it's nearly 4 years old now, but it's still the only truck that has a multi-link coil-sprung rear axle suspension which does a brilliant job in absorbing all the bumps and lumps, and according to Nissan, the Navara can carry up to a ton of load without any issues.
It's not the best truck out there, but it's definitely an urban truck that can eat up the kilometres without feeling like a typical bouncy truck. We wonder what the newest one which just made its debut will be like.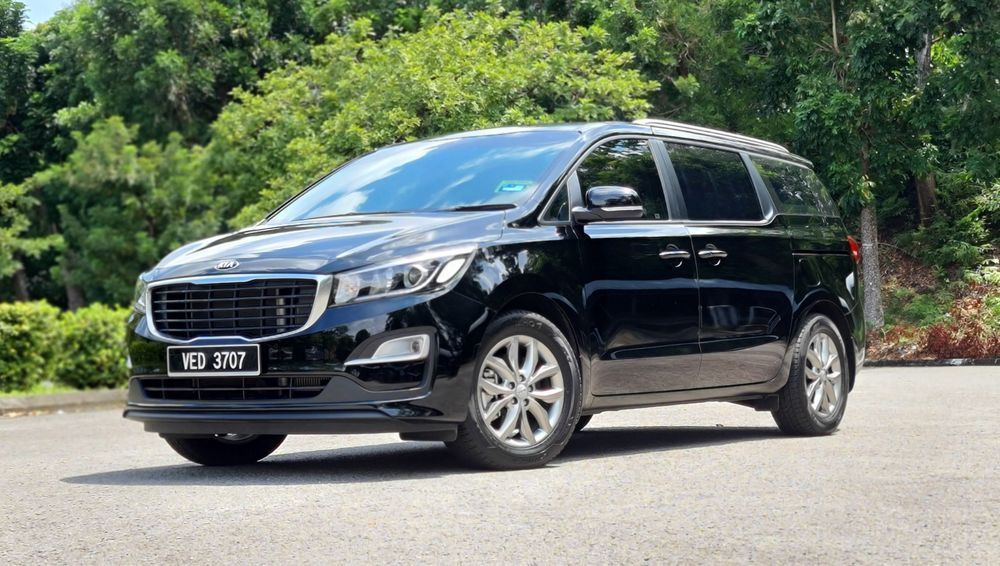 MPV - 2020 Kia Grand Carnival
While the Toyota Alphard with good reason is one of the most loved people carriers in Malaysia, we believe the Kia Grand Carnival is one of the most underrated MPVs around - especially with its ability to carry 11 passengers.
You'd also imagine that fitting 11 seats into a vehicle would turn the seats into anorexic seats, but yet again, KIA has surprised. The seats are just right, not too thin, not too tall. They also provide a level of comfort that can make your 4-hour journey nice and cosy for your passengers. Coupled with those overhead air-con vents on the roof, your passengers will never really make any sort of disgruntled noises unless they begin snoring of course.
The KIA Grand Carnival also has a peach of a 2.2-litre turbocharged diesel engine. It has 440Nm of torque and is pretty damn inaudible. It never really felt like it was working hard pulling all that weight around. It also drives like a car and not an MPV. It's pretty fuel efficient too returning a 9.4l/100km fuel economy with a full load of passengers. We weren't driving it easy either so frugal and powerful it is.
It's just a shame that KIA in Malaysia is currently going through a turbulent time, but we hope they'll be back soon.
---
---
---
---
Comments