Tokyo 2017: Honda Sports EV - A Retro-Style EV We All Want
Auto News Honda stole the show at Frankfurt last month with the lovely Urban EV Concept and looks set to repeat the act with the similarly retro-looking Sports EV Concept at the ongoing Tokyo Motor Show.
Just as the Urban EV Concept seemed to draw inspiration from the first generation Civic Hatchback its appearance, the Sports EV Concept is a throwback to the company's old compact sports cars from the 1960s.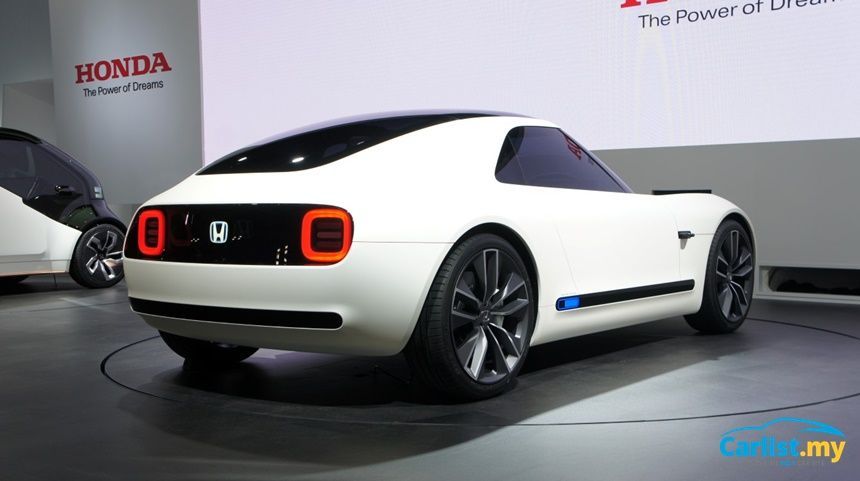 The concept's raking roof is a clear tribute to the fastback coupe versions of the S600 and S800, forebears of the modern day S2000.
Little is provided in the way of official details, however. The show car on the exhibition floor is locked, closed, and tinted, offering no glimpses of its interior.
Honda has yet to confirm its intentions to bring the Sports EV to production, but there is a possibility. The earlier-unveiled Urban EV is already committed to go on sale in 2019 and will be available in European markets as well.
The Sports EV Concept is also said to be built upon an EV-specific platform, likely to be common with the Urban EV. The Sports EV's proportions are similar to what we expect of a rear-wheel drive configuration, but such considerations really do not matter in the case of electric vehicles.
Whichever wheels it drives, we'd be happy just to see Honda make it.
---
---
---
---
Comments