Tokyo 2017: Nissan Serena e-Power – Electric-Driven, But Not Really Electric-Powered
Auto News Nissan has unveiled an electric-driven variant of the C27 Serena, dubbed the Serena e-Power, at the ongoing Tokyo Motor Show. It is the second Nissan model after the Note to receive Nissan's e-Power electric drive system.
To recap, the C27 Serena was launched in 2016 and it is actually a successor model of the C26 Serena currently on sale in Malaysia as the Serena S-Hybrid.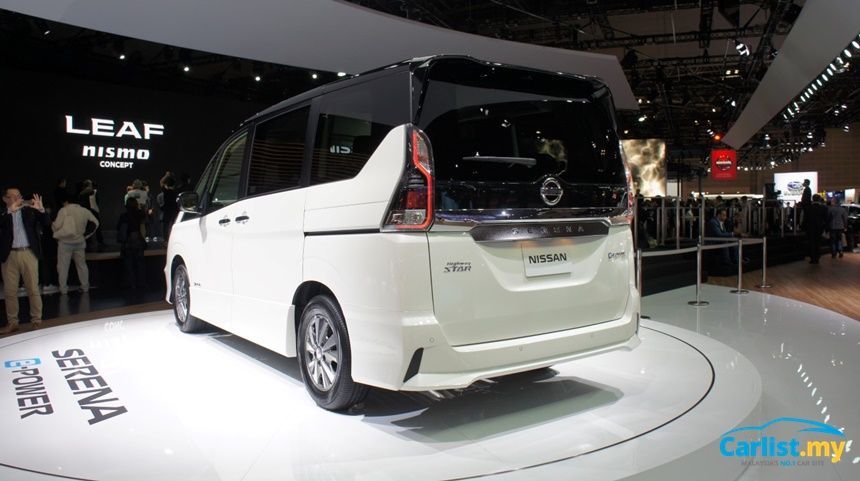 The electric drive propelling the Serena e-Power is a series hybrid system, consisting of a small petrol engine that serves to charge the battery, which in turn supplies electricity to the electric motor that powers the wheels. No performance or output numbers have been disclosed.
More information and images about the Nissan E-Power can be found here, where the company debut the powertrain solution in the Nissan Note e-Power
The petrol engine does not drive the wheels directly and thus operates purely as a generator. Calling it a range extender is, therefore, inaccurate, as without a recharging port provided, the petrol engine remains wholly responsible for generating electricity for the batteries.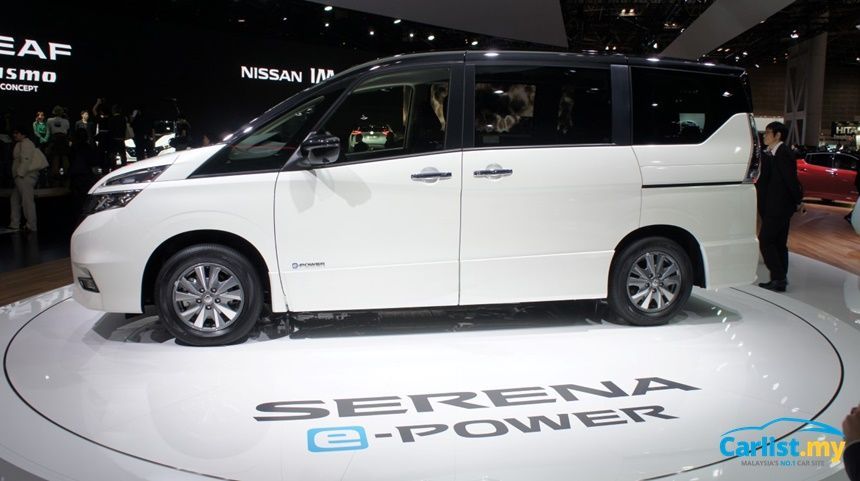 This setup, Nissan states in its release, 'eliminates the need for an external charger', though what this really means in practice is that you now have an EV that you have to refuel with petrol to keep moving.
Externally, the Serena e-Power features a blue-accented badge on its grille, custom LED tail lights, and aerodynamic aluminium alloy wheels as differentiation cues with regular versions of the Serena.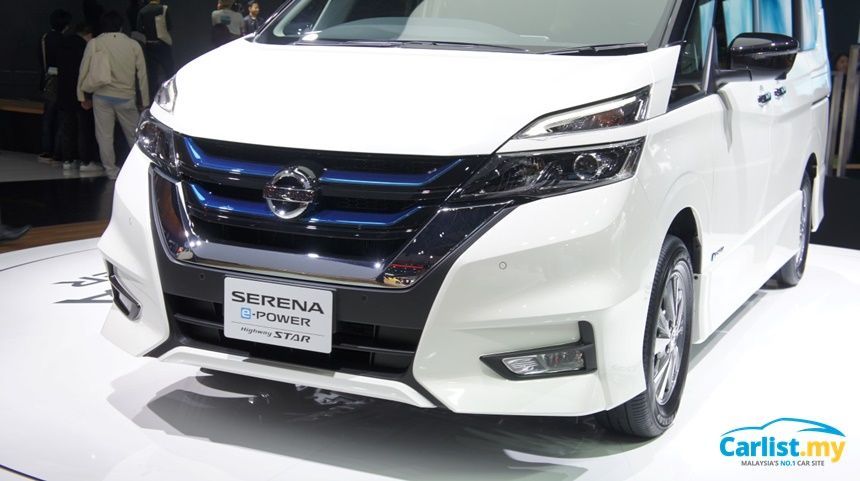 Inside, second-row passengers perch themselves in individual captain seats, also finished with blue accents.
Among the many features to be offered in the Serena e-Power will be the latest iteration of Nissan's ProPilot autonomous driving system for single-lane highway use.
The Serena e-Power is scheduled to go on sale in Japan in spring 2018.
---
---
---
Comments