Tokyo 2017: Nissan To Premiere Nismo Leaf EV Concept
Auto News In addition to the Nissan Serena Nismo MPV, Nissan will also unveil the Nissan Leaf Nismo concept car which spices-up the popular EV with components from Nissan's motorsports and in-house tuning division.
The second generation Nissan Leaf was launched in Japan in early-September, boasting an extended range (under Japanese testing cycles) of up to 400km on a single charge. The all-new Leaf's battery capacity is 40 kWh, 25 percent more than the outgoing model.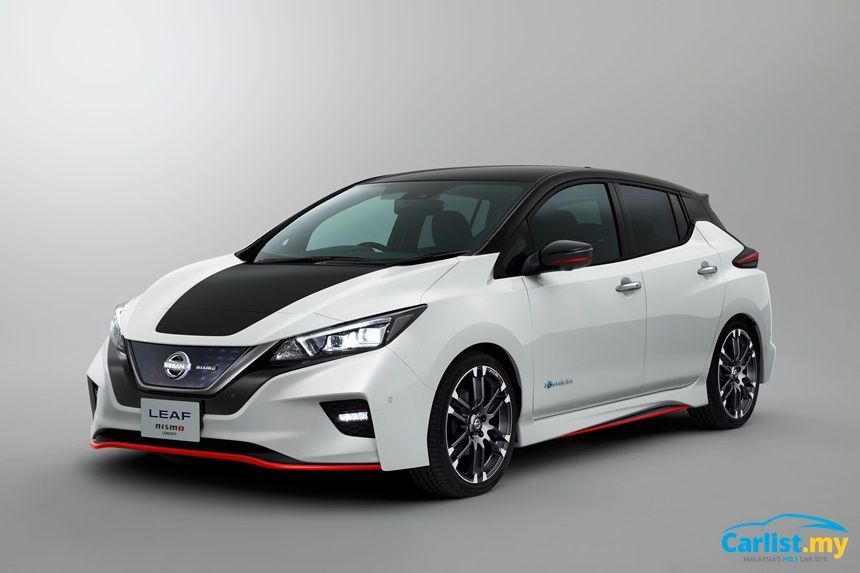 The Leaf is also equipped with the latest generation of Nissan's ProPILOT single-lane autonomous driving assistance. The system includes ProPILOT Park, the first Japanese-made vehicle which automatically controls the accelerator, brakes, steering, shift changing and parking brake.
Another notable innovation of the new Leaf is its 'e-Pedal', which lets the driver start, accelerate, decelerate, stop and hold the car by using only the accelerator pedal.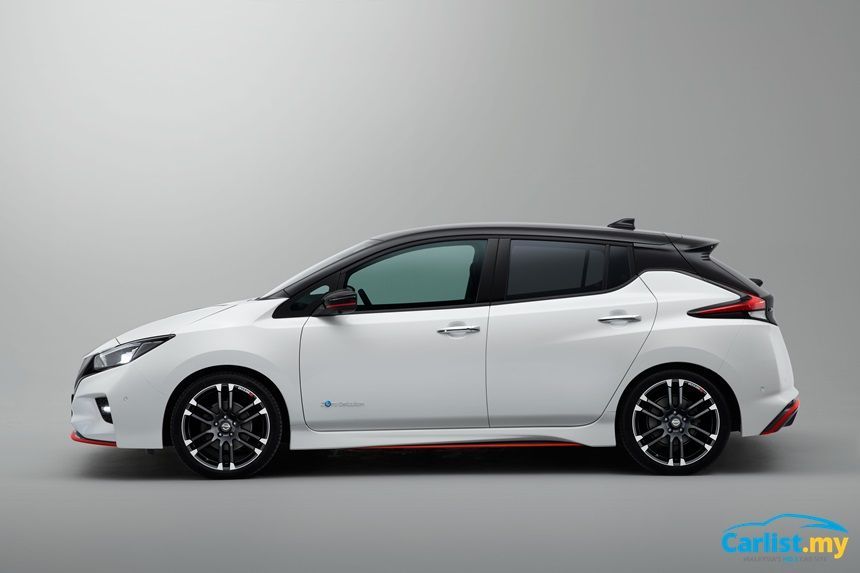 The Nismo Concept version of the new Leaf has a sporty new exterior design – courtesy of a restyled front and rear bumper with a diffuser-look inset and low-slung side skirts. Grey multi-spoke alloys with a machined outer-lip complete the look of the hatchback.
The functional body kit is claimed enhanced aerodynamic performance and reduce lift, without sacrificing the Leaf's drag coefficient.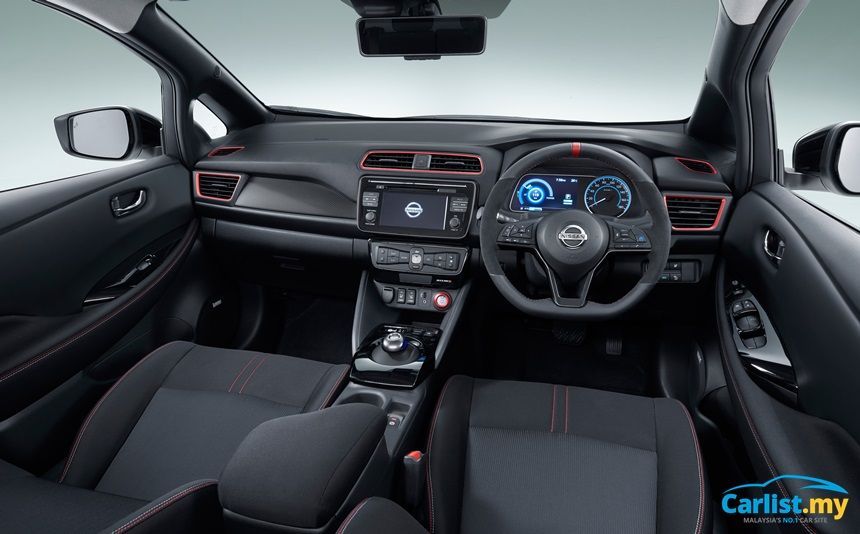 On the inside, Nismo has dressed up the largely black interior with signature red accents, creating an exciting, high-performance feel.
Driving performance has also been improved with a Nismo sport-tuned suspension and high-performance tires. A custom-tuned computer is also said to deliver instant acceleration at all speeds.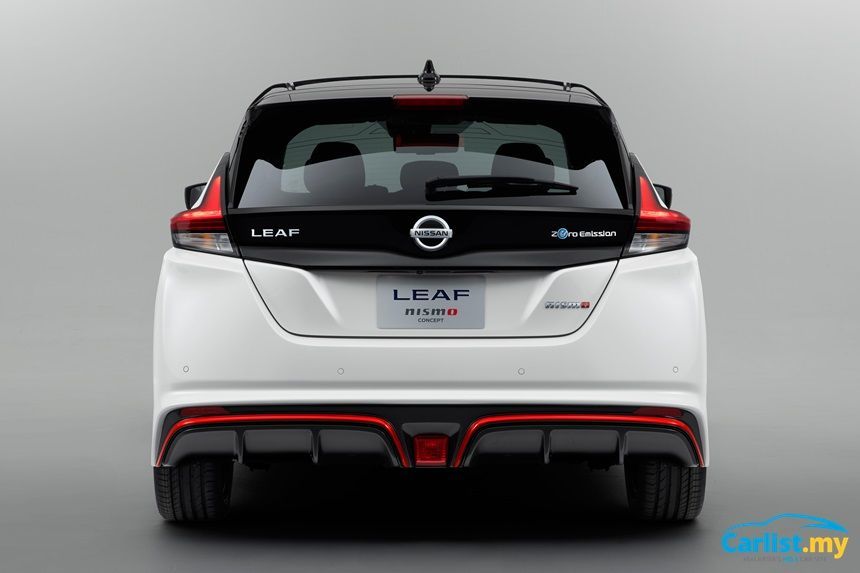 The Malaysian launch of the all-new Nissan Leaf is slated for early 2018.
---
---
---
Comments